LeBron James Given More Motivation to Have a Monster Season After Rival General Managers Shockingly Poke the Bear
LeBron James might be entering his age-37 season with plenty of milage, but the Los Angeles Lakers star remains one of the most dominant forces in the NBA.
James was one of the leading candidates for league MVP before spraining his ankle toward the end of March. He showed that Father Time has minimal influence over his capacity to be the best player in the NBA.
LeBron will surely be hungry to deliver another championship for the Purple and Gold after a disappointing first-round exit last season. Why, then, would rival general managers give LBJ even more ammunition by failing to acknowledge him as a top MVP candidate?
LeBron James received zero MVP votes in the 2021-22 general manager survey
LeBron James, when healthy, has rarely finished below fifth in NBA MVP voting. He was the runner-up to Milwaukee Bucks star Giannis Antetokounmpo during the 2019-20 campaign and also finished second behind James Harden in his final season with the Cleveland Cavaliers in 2017-18.
Surely James' pedigree netted him at least one MVP vote in this year's preseason general manager survey, right? Well, no.
Per John Schuhmann of NBA.com, opposing general managers gave LA the second-best odds of winning the 2021-22 NBA title. However, while rival execs believe the Lakers are the most dangerous team in the Western Conference, they don't seem to feel that LeBron James will be a legitimate MVP contender.
James did not receive a single MVP vote in the survey. Brooklyn Nets star Kevin Durant received 37% of the vote, while Dallas Mavericks sensation Luka Doncic trailed just behind KD at 33%.
Picking awards is an inexact art, and there is a ton of elite talent in the NBA today. Reigning MVP Nikola Jokic didn't get a vote, either. Still, rival GMs are flirting with danger by incentivizing James, a tremendously motivated individual, to go out and prove he is still the best basketball player on the planet.
James is already keeping the receipts from the doubters this offseason
Consider this latest snub like adding a log to the LeBron James fire.
James went on a bit of a social media rant after an ESPN survey failed to acknowledge him as one of the best players in the NBA. He satirically referred to the "Washed King" moniker and said he was grateful to have added motivation for the 2021-22 season.
This latest survey puts some more respect on LeBron's name. Rival GMs named James the best passer and most versatile player in the league, as well as having the highest basketball IQ. Still, it's hard to ignore the general consensus among executives that LBJ is no longer the "King" of the NBA.
LeBron has been given added fuel from external sources. But he is still chasing his place in NBA history and will surely find internal sources of motivation.
A more intrinsic source of motivation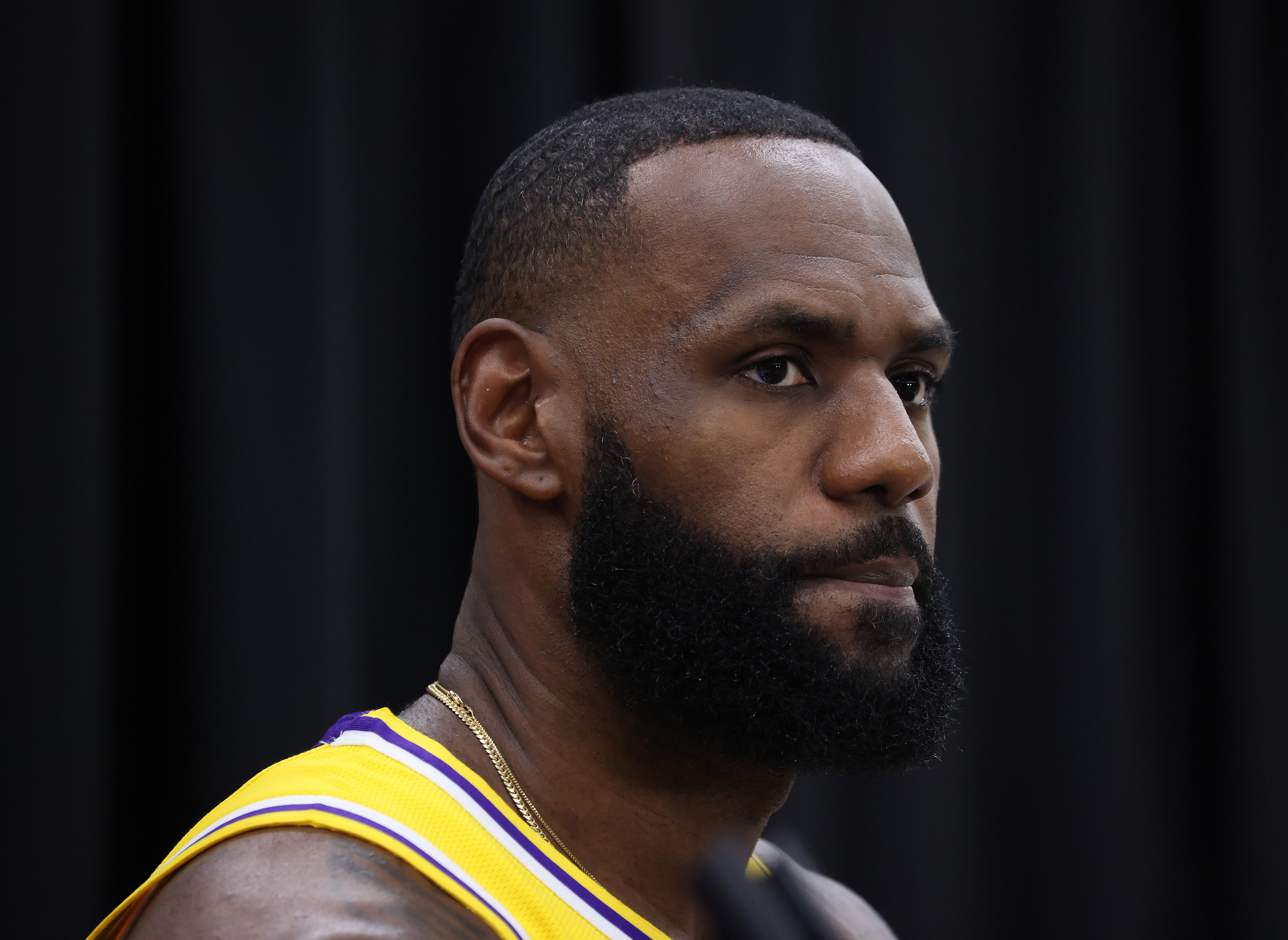 The "GOAT" debate is an arbitrary and subjective argument. Yet the constant debate between LeBron James and Michael Jordan probably gives LBJ a little added fire to match MJ's accolades, and that's what makes this latest MVP snub all the more interesting.
Jordan finished his esteemed career with five league MVP awards. LeBron is sitting on four. Another MVP pulls King James even with His Airness, while another championship ring would leave LBJ just one ring short of matching Jordan's total.
Rival GMs likely made their survey picks from a place of sincerity. Still, it's potentially ominous to give James more motivation to dig deep when he's already trying to cement his place as the greatest player in the history of the sport.
Accolades courtesy of Basketball Reference.
RELATED: LeBron James Didn't Team Up With DeMar DeRozan This Offseason But Just Showed Him the Ultimate Sign of Respect