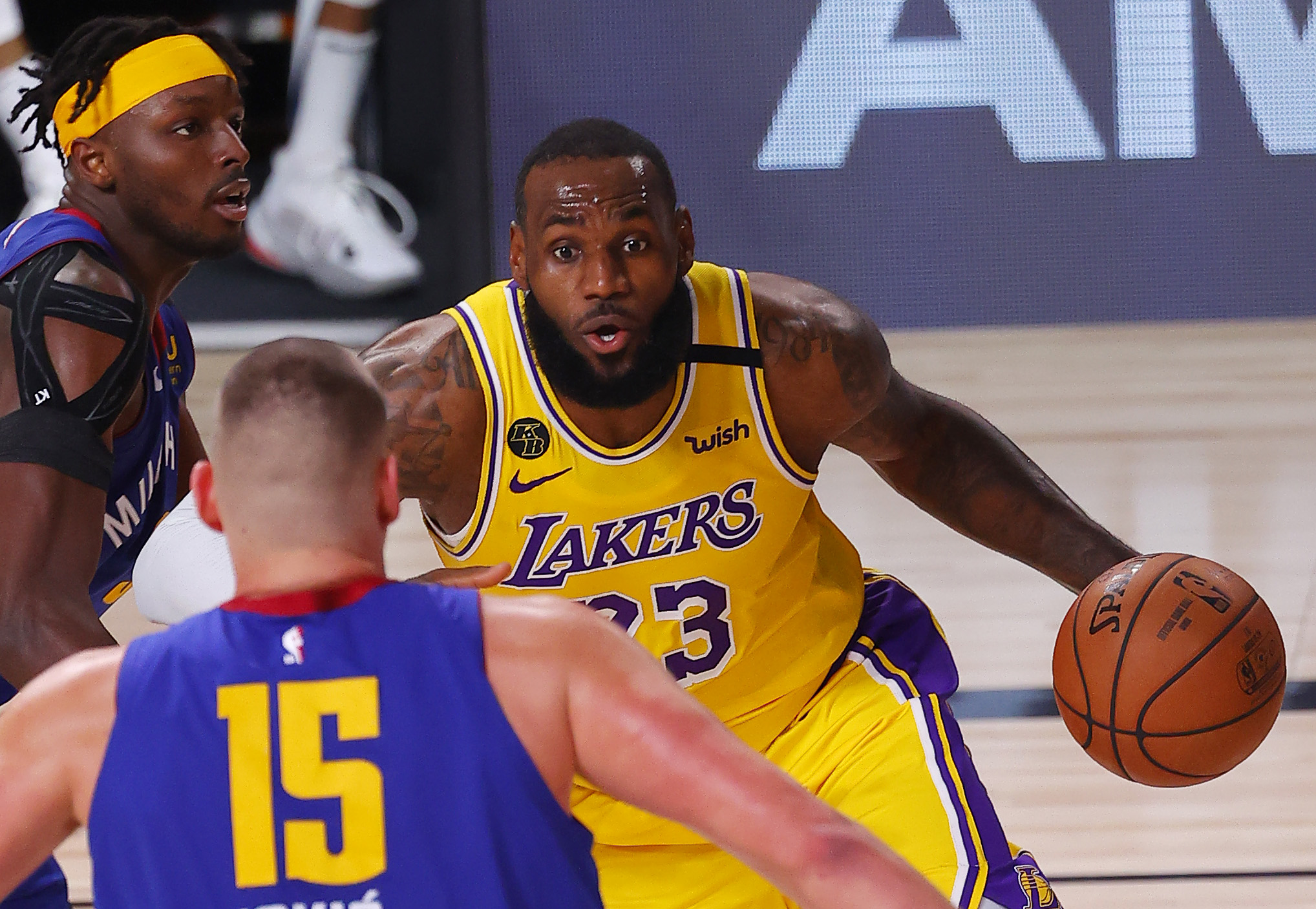 LeBron James' MVP Comments Show Just How Selfish He Really Is
LeBron James' comments about how 'pissed off' he is after finishing second in the MVP voting show just how selfish he really is.
Another MVP would've gotten LeBron James a little bit closer to Michael Jordan in the GOAT debate. Maybe that's why he was "pissed off" after he finished second to that unnamed player from the Milwaukee Bucks in the MVP voting. Gracious, James is not. Nobody whines more than James on the court and now he's whining off it. James just showed how selfish he really is with his recent MVP comments.
LeBron James or Giannis Antetokounmpo?
Once people realize the MVP is handed out for achievements made during the regular season, they'll understand why Giannis Antetokounmpo came away with his second straight MVP award. Yes, Antetokounmpo and the Milwaukee Bucks have been sent home from the playoffs, while LeBron James and the Los Angeles Lakers are down to the final four. That just doesn't matter.
During the regular season, Antetokounmpo was better. It's that simple. The Greek Freak was far and away the leader of a Milwaukee Bucks team that had the NBA's best record. Antetokounmpo was better than James in scoring average (29.5 to 25.3), rebounds (13.6 to 7.8), and shooting percentage (.553 to .493). James led the league with 10.2 assists per game, besting Antetokounmpo's 5.6.
An argument can be made that James wasn't even the Most Valuable Player on his own team. Anthony Davis, whom James helped lure to make the Lakers a contender again, was better than James in several categories, including scoring average (26.1), rebounds (9.3), and shooting percentage (.503).
LeBron James 'pissed off' over MVP voting
When the MVP of the NBA was announced, LeBron James could only focus on the number of first-place votes he received. He wasn't happy he received 16 out of 101 first-place votes. He actually went to the media and said he was "pissed off" because of this.
"It pissed me off. That's my true answer," James said of his reaction to the MVP voting. "It pissed me off because out of 101 votes, I got 16 first-place votes. That's what pissed me off more than anything. I'm not saying that the winner wasn't deserving of the MVP, but that pissed me off.
"I finished second a lot in my career either for a championship and now four times as MVP. I never came into this league to be MVP or to be a champion. I've always just wanted to get better and better every single day, and those things will take care of itself. But some things is just out of my hands and some things you can't control. But it pissed me off."
LeBron James just showed how selfish he really is
LeBron James did nothing but embarrass himself with his second-place speech. It was all about him and how he felt he deserved more votes. If there was ever a question if LeBron James was a selfish player, it was answered during his 59-second tirade.
James showed zero class for finishing second in a very prestigious award. He didn't even mention Giannis Antetokounmpo's name. There was no initial congratulations (not sure if there was any at all) on the Greek Freak winning his second straight MVP. All James did was refer to him as "the winner" and then continued to ramble on about how pissed off he was.
LeBron James isn't a leader. Giannis Antetokounmpo is. James has been recruiting players to join him to help build his legacy. Antetokounmpo has simply made the players around him better. James is "pissed off" he only got 16 first-place votes. He should be thankful he got that many.
Statistics courtesy of Basketball Reference.