New Report Explains That LeBron James' Net Worth Isn't Quite What We Thought It Was
LeBron James gained some notoriety earlier in the summer of 2021 when reports named him the first NBA player with career earnings topping $1 billion. Less than half of that money is from his NBA contracts. As with most athletes with substantial earning power, more of James' money comes from off-the-court business deals.
However, a recent report cleared up some confusion about the scale of James' fortune. Earning $1 billion isn't the same as being worth $1 billion.
LeBron James is the wealthiest among active NBA players
According to the most recent rankings at Celebrity Net Worth, LeBron James is No. 1 among active players. When the list was published, James had a net worth of $500 million. It's a steep drop to No. 2 on the list; Brooklyn Nets forward Kevin Durant at $200 million.
The rest of the top five among active players are Russell Westbrook ($170 million), James Harden ($165 million), and a three-way tie for fifth between Carmelo Anthony, Chris Paul, and Stephen Curry ($160 million each).
Besides a lifetime contract with Nike, James also has endorsement deals with AT&T, Beats, Blaze Pizza, GMC, PepsiCo, Rimowa, and Walmart. Beyond endorsements, James is a partner with Maverick Carter in the media firm SpringHill Company. In July 2021, Carter and James began looking for investment partners in the company, which has a valuation of $750 million.
But what about that $1 billion question?
A new report clarifies the net worth of James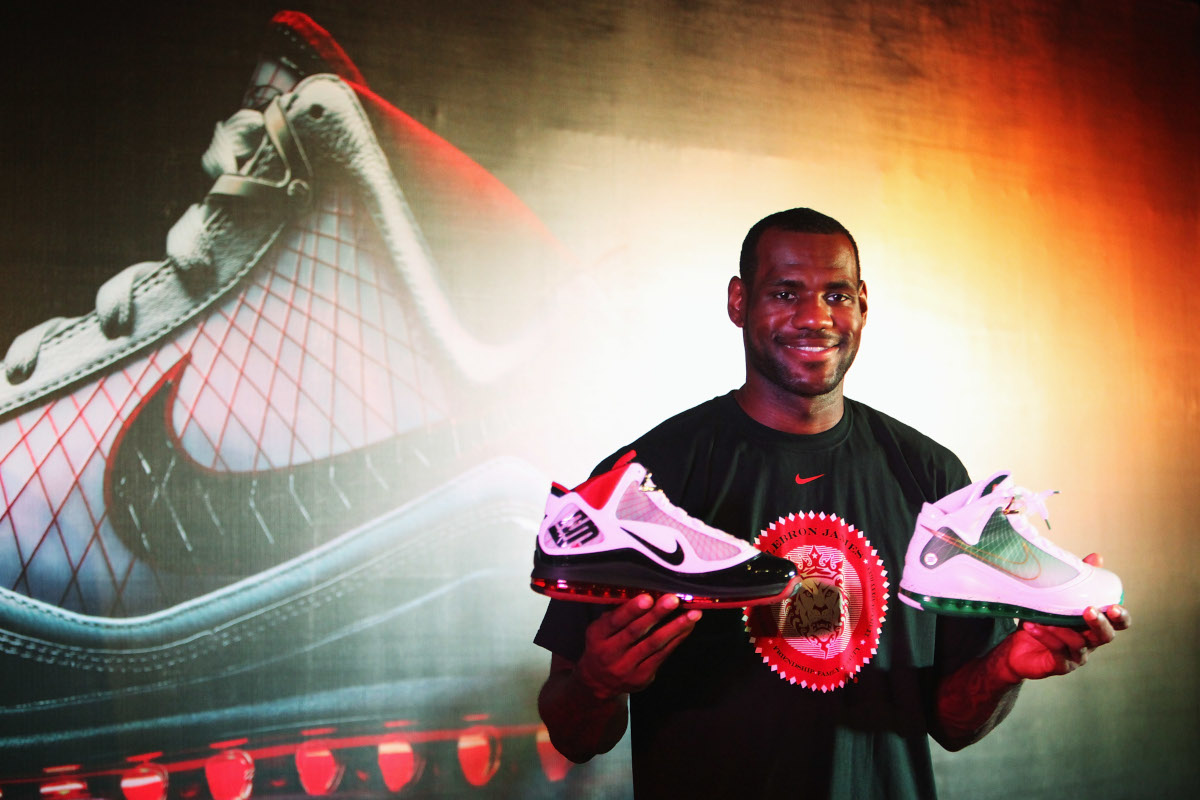 Per Dawn Chmielewski and Chase Peterson-Withorn of Forbes, LeBron James' career earnings are more than $1 billion. But that doesn't mean he's worth $1 billion, though it's close.
Forbes came up with a significantly higher figure for James' net worth than did Celebrity Net Worth. Per the report, the business news outlet estimates his net worth to be $850 million.
Over the last year, James brought in an NBA-high $65 million in off-court income, more than $20 million more than second-place Durant.
Forbes calculated that James' fortune includes SpringHill Company (putting the value of his share at $300 million). He also has $100 million in real estate holdings, a $70 million stake in Fenway Sports Group, $30 million worth of Blade Pizza shares, and $350 in cash and other holdings.
Is LeBron a billionaire? Depending on who you ask, he's not there yet. But it also doesn't seem like it will take much longer for him to get there.
The future earning power of LeBron James
After the 2021-22 season, LeBron James will have one year remaining on his contract with the Los Angeles Lakers, per Spotrac. That will bring him nearly $44.5 million. But James can't have many contracts left. At the expiration of his current deal, James will have logged 20 NBA seasons.
Will he reach the $1 billion figure in 2022? If he doesn't, he'll be close. It is a matter of when rather than if.
The bigger question is whether James can make a run at the top fortune of all-time among NBA players. Michael Jordan's net worth stood at around $2.2 billion as of 2020, but some estimates place that fortune at $1.6 billion after the losses of 2020.
Does this mean we'll soon be seeing LeBron James in the governor's suite at an NBA arena? Many believe he's been a shadow general manager for years, so it's not a long stretch to go from there to the big corner office.
Like Sportscasting on Facebook. Follow us on Twitter @sportscasting19.