Could LeBron James's New Nike Deal Pay Him Enough to Buy an NBA Team?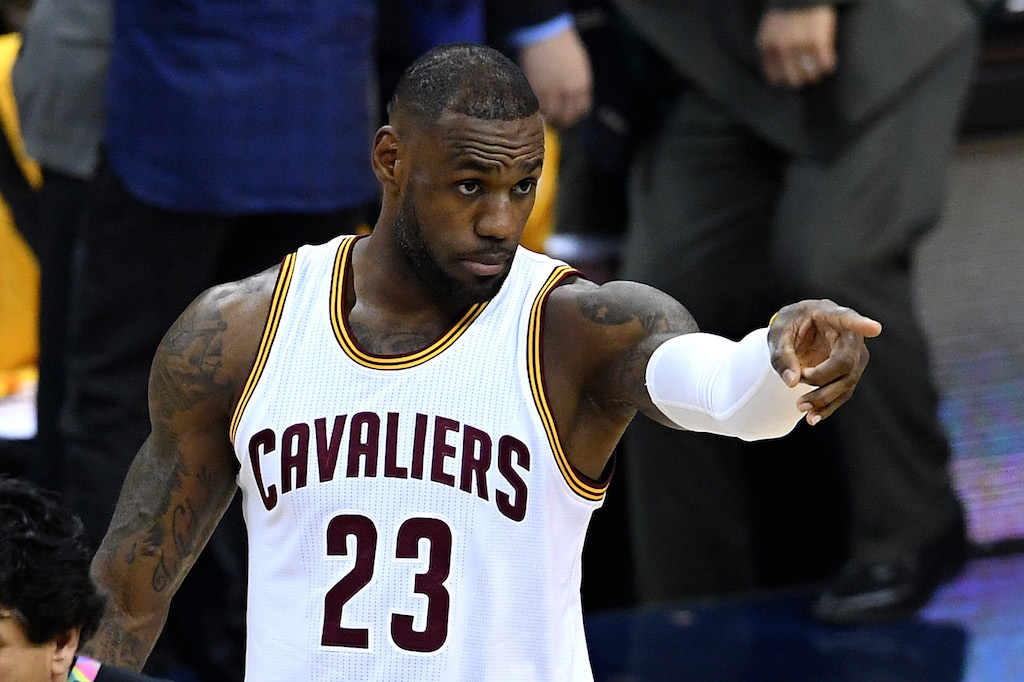 For the entirety of his NBA career, LeBron James has been one of the most unstoppable forces the sports has ever seen. His dominance has been so great that we've been able to rank his five straight Finals appearances (the sixth, so far, leaves something to be desired). Yet, if there's one thing we've learned about the King, it's that his excellence extends well beyond the basketball court.
When apparel giant Nike signed James to the company's first-ever lifetime deal, it was the ultimate affirmation of James' reach and mass appeal throughout the basketball community. After all, when a player is arguably the most popular athlete on the planet, that's someone you want to be in business with for a long time — well, forever if possible. At the time of the deal's announcement, the specific figures of the arrangement had yet to be disclosed. We all just knew it was going to be big. However, in light of recent revelations, it appears "big" was an understatement.
Just so we're clear, we still have no idea how much the deal is actually worth. But during an interview with GQ Style, James' business partner, Maverick Carter, essentially provided a ballpark figure. And if you think playingd in the National Basketball Association (and growing it to new heights in the process) is cool, with the money James is expected to pull in from this arrangement, he may one day find himself in a position to do something much, much cooler: own an actual franchise.
The following is an excerpt from Carter's interview with GQ Style. And if you're not already sitting down, we suggest you take a moment to do so. This is guaranteed to knock you off your feet:
So you just negotiated an unprecedented lifetime contract for LeBron with Nike. What's your secret to being a great negotiator?

You have to go into the room understanding a couple things. You have to know what you want. You have to know how to clearly articulate those things. You have to know what's important to the other side and what they want. Be able to articulate those things, too. And then you have to be willing to not take everything. If you go into the negotiation like, I'm gonna get every dollar, every piece of real estate — I'm just gonna take this guy's fucking pants off — you may be able to do that once, maybe twice, but after that, people aren't going to want to do business with you. When you're negotiating something like the Nike deal, it's gonna last a lifetime, literally. The minute this negotiation's over, we're gonna work with these people every day. So you don't want to leave them with a bad feeling.

How much was the deal for?

I can't say.

Come on, Mav! Can you ballpark it?

What are people saying?

Kanye said a billion. So a billion.

[Maverick smiles and points one finger skyward.]

Holy s**t.

Yeah. It's a fantastic deal. Nike feels great about the deal. That's the most important thing. As great as I feel, as great as LeBron feels—Nike feels fantastic about it. It's the largest deal in the history of the company. Their hope is he makes even more. And our hope is that, too, obviously.
Not only does this exchange essentially reveal that James is set to make a billion dollars from his deal with Nike, it alludes to the fact that he will pull in more than that. This is not something you hear about every day. While athletes are expected to make bank, they're not expected to make enough coin to actually own a bank. Or in James' case, an NBA team.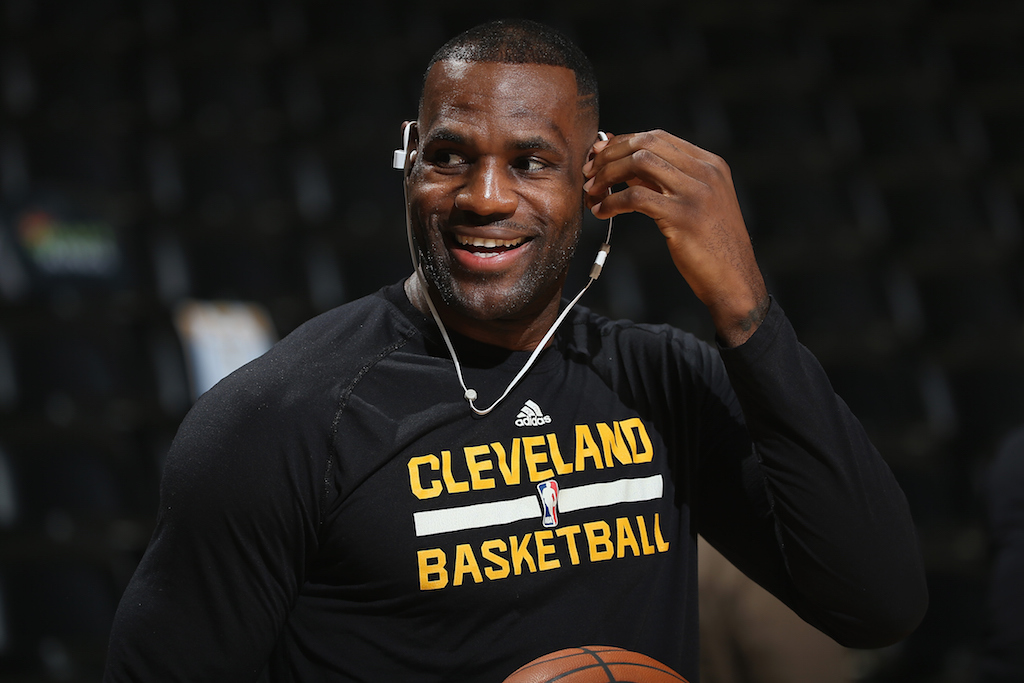 Without knowing the specifics, it's hard to say which clubs James could actually own. However, given what we do know, and that includes the value of NBA organizations, the Cleveland Cavaliers superstar could one day have the resources at his disposal to pick his poison. A billion dollars is a lot of money. And not every franchise in the National Basketball Association is worth that amount. [Although that won't stop other billionaires for overpaying for them – ed.]
The NBA has witnessed plenty of historically great players. James among them. Yet, when it comes to the former players with the wealth required to own a franchise, once again, Michael Jordan is in a league of his own. But that club could use some new members. And with the expected pay out from of this Nike deal, James could be the next individual to make the leap.
It's good to be the King.
Information courtesy of Yahoo Sports and GQ Style.