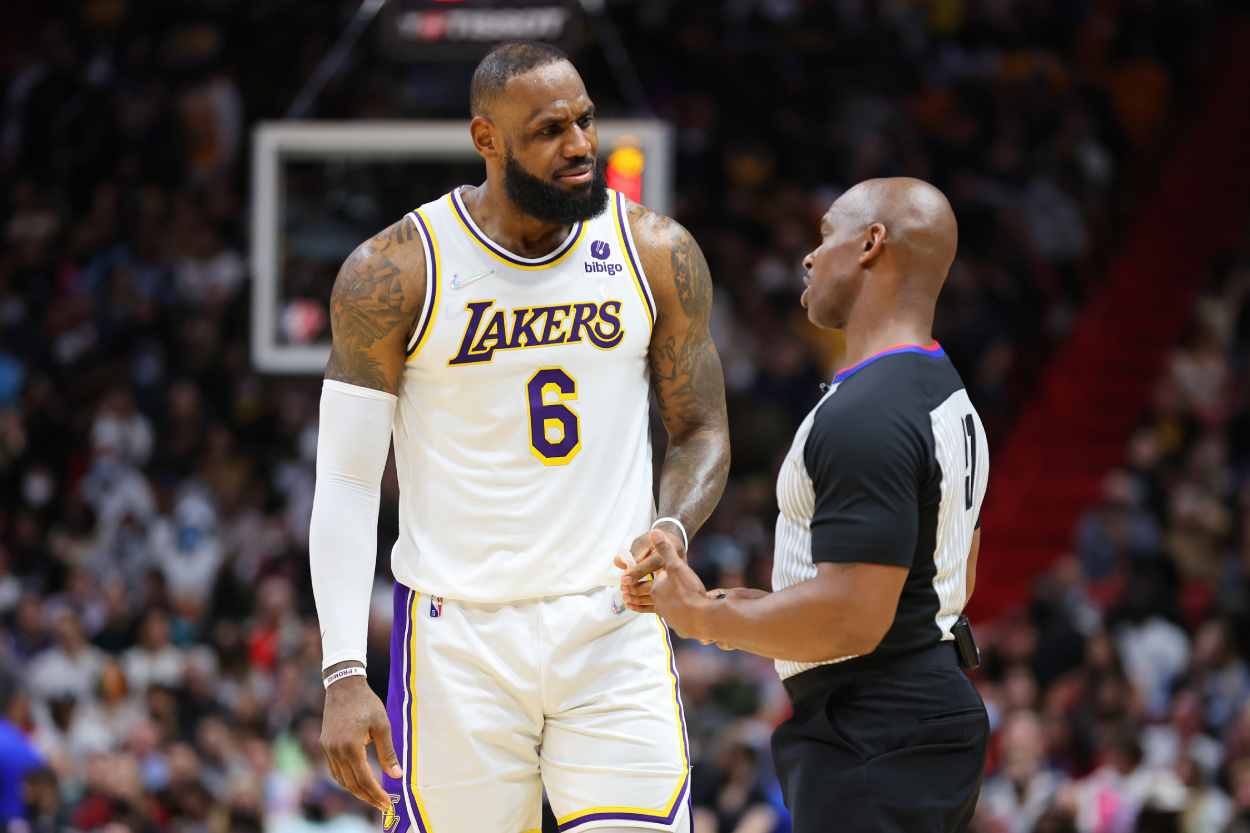 LeBron James Is Notorious for Whining Too Much, but Former NBA Ref Danny Crawford May Have Just Shut That Misconception Down
NBA superstar LeBron James is notorious for whining to referees about missed calls, but former ref Danny Crawford may have just shut that misconception completely down.
Older adults, especially basketball fans, seem to thoroughly enjoy complaining about younger generations. "This game is soft" and "Why do these players flop so much?" are just a couple of lines any fan older than the millennial age bracket frequently uses.
But one thing they also love complaining about is how much NBA stars whine to refs these days.
Anytime a current player just gives an official a dirty look, those older fans either say, "Michael Jordan never complained to refs like that," or they yell about how the person needs to get back on defense.
Of all the stars in the league, though, they seem to criticize LeBron James, someone creeping up on their beloved Jordan for the NBA's GOAT title, the most.
James has earned a reputation for constantly whining to officials. Former NBA referee Danny Crawford, however, may have just shut that notion down.
LeBron James often receives criticism for complaining to referees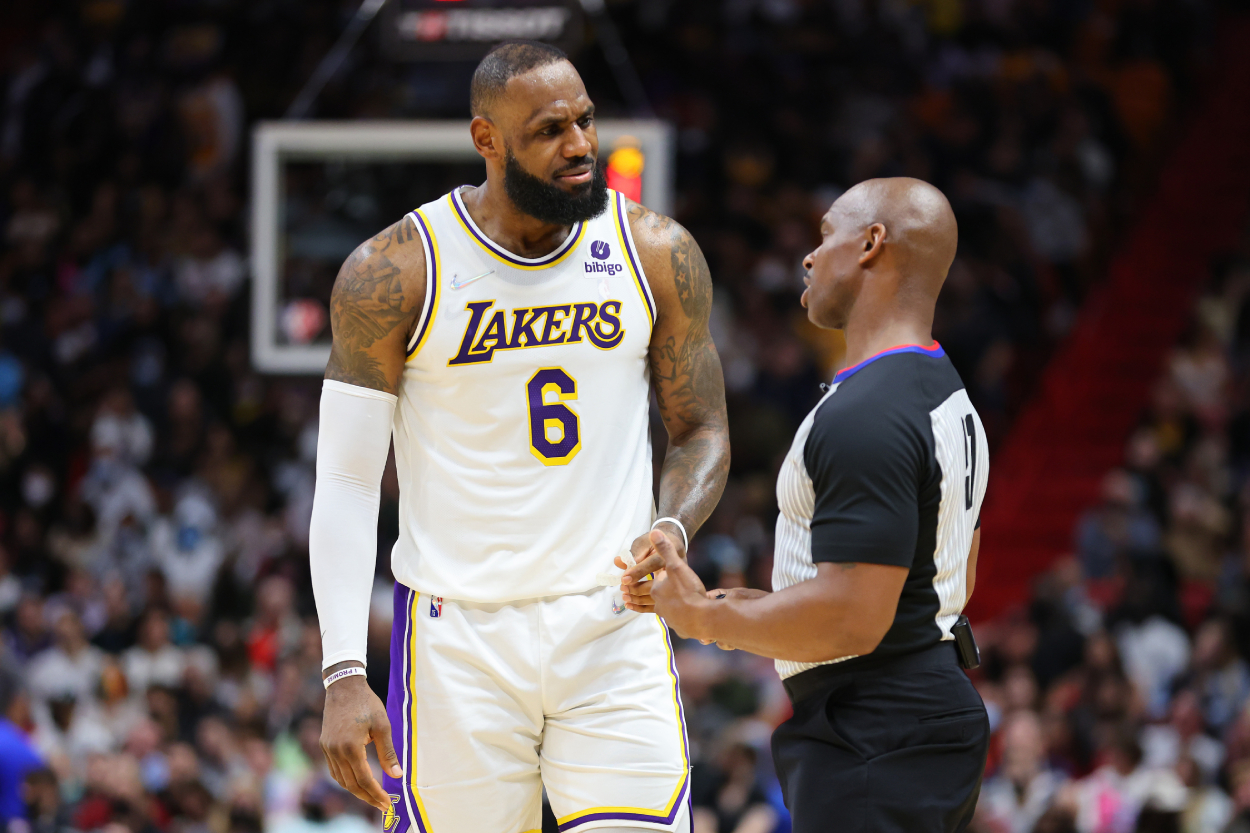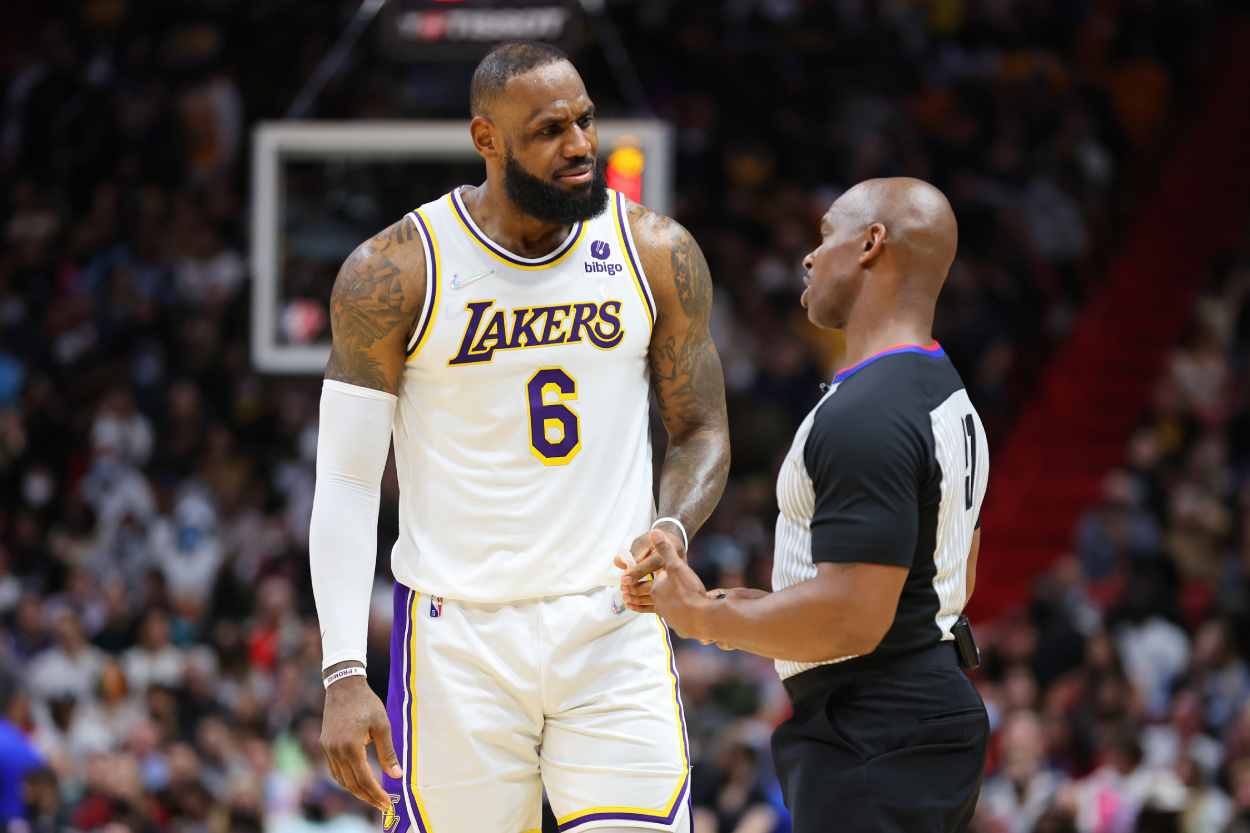 Most people know LeBron James for his elite skills on the basketball court. But his haters often let his knack for complaining to officials overshadow his greatness.
James has undeservingly earned a reputation for being one of the NBA's biggest whiners.
"LeBron James whines like a little baby when things do not go his way," a 2009 Bleacher Report column read. "Just tonight he pouted, and pouted, and then got that, 'Ref you know you did me wrong but it's all good!' look. Jordan never whined like LeBron does, Jordan scared the hell out of anyone who got in his way."
Former Indiana Hoosiers basketball coach Dan Dakich also compared him to a kid, although it's unclear whether he was referencing James complaining about a missed call or something else.
"Watching LeBron James complain is like watching a little kid," Dakich tweeted in 2016. "Someone teach him how to whine [without] looking like a child."
Although it was in reference to LeBron's comments about the 2019-20 MVP race, our own Mike Thomas even complained about how much James whines.
"Nobody whines more than James on the court and now he's whining off it," he wrote.
However, that harsh reputation might be a total misconception.
Former NBA referee Danny Crawford may have just shut the popular misconception down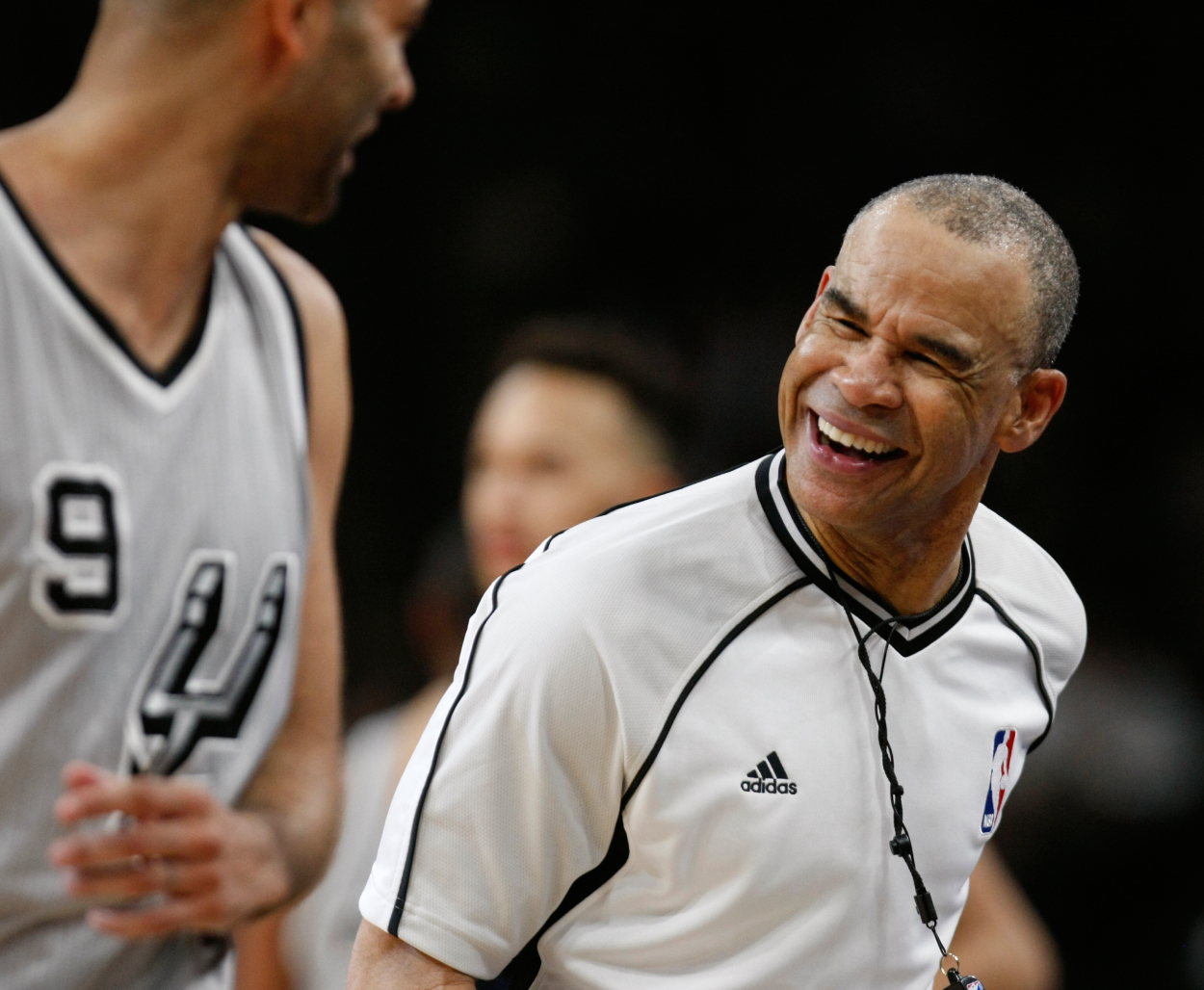 Despite many fans criticizing LeBron James for his constant complaining, he's not even the biggest whiner on his team.
As noted by Fox Sports, while his Los Angeles Lakers teammates Carmelo Anthony and the struggling Russell Westbrook lead the NBA with 12 technical fouls each this year, The King has none. He has also only been ejected twice in his entire career.
"That lets you know how respectful he is," retired NBA ref Danny Crawford said, per Fox Sports. "He doesn't go overboard in trying to prove that he's right. There's nothing nasty about what he says."
Phoenix Suns coach Monty Williams put the whining notion to bed even further, saying James uses the conversation to help officials notice potential calls that could happen later during the game.
"When you're coaching, you get a chance to listen to the things he's saying to referees, and it's usually stuff that you don't hear from the majority of players in the NBA," Williams said, per Fox Sports. "You're sitting there, like, 'Wow, I can't believe he just asked that question.'"
So, does James complain to refs? Yes. Does he deserve the reputation for being a whiner? Absolutely not.
LeBron is simply tough to defend, so officials miss calls.
LeBron James receives Shaq treatment from referees due to his strength and athleticism
LeBron James has become one of the greatest players of all time thanks to his unreal athleticism at his size. He's as quick as a wide receiver but is 6 feet, 9 inches, and 250 pounds.
That force is hard to stop when he's driving to the hole, and defenders usually have to use illegal contact to slow him down. But the hits typically don't look as bad as they do on other players because of his strength.
"He's the Shaq of guards and forwards," James' former Cleveland Cavaliers coach Tyronn Lue said in 2016, per ESPN. "He's so strong and so physical, when he goes to the basket, guys are bouncing off of him. Those are still fouls, but he doesn't get that call because he's so big and so strong and so physical."
As his career continues, refs will likely continue missing fouls on James. In return, the four-time NBA MVP will probably keep complaining.
But he doesn't go as far as other players and doesn't deserve the unjustified whining narrative that hangs over him.
LeBron James is a complainer, not a whiner.