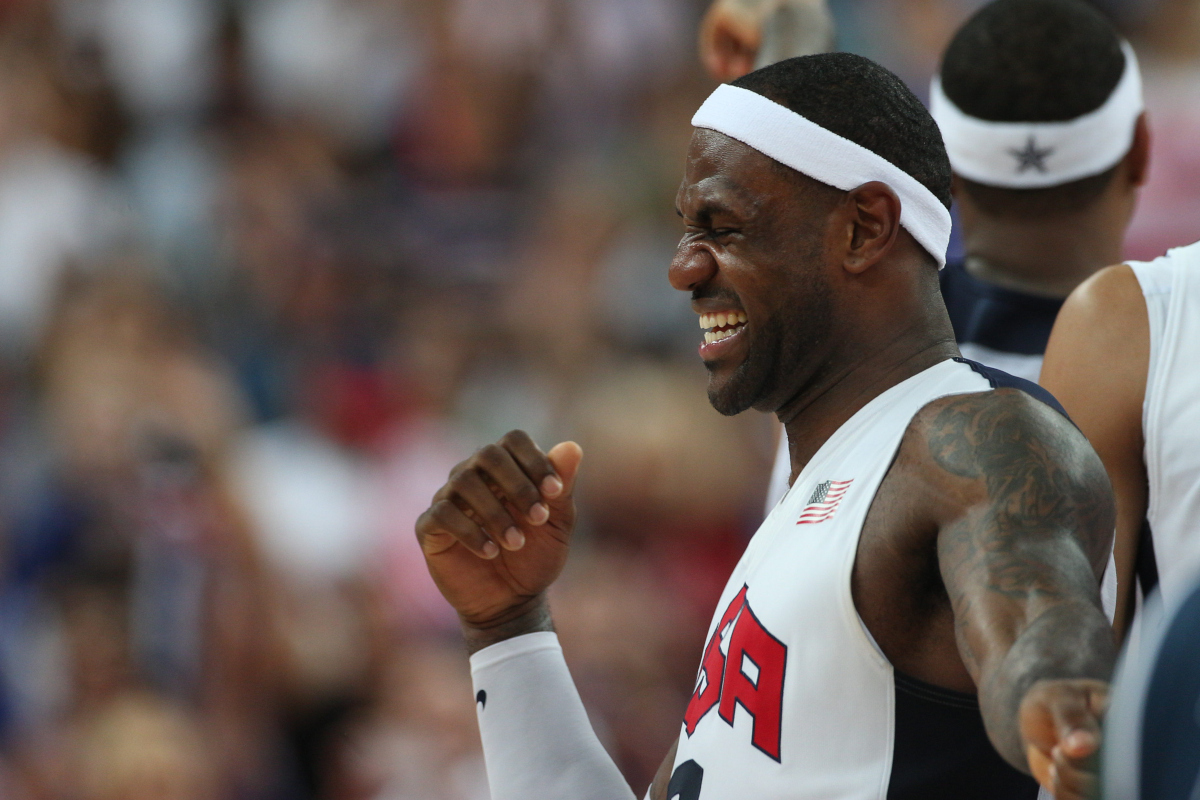 LeBron James' Olympic Days Are Over, Admits USA Basketball Chief
LeBron James declined an opportunity to play for USA Basketball at the Olympics for the second straight Games. USAB chief Jerry Colangelo says its likely the 36-year-old James has played his last game for the national team.
Los Angeles Lakers superstar LeBron James opted not to play in the 2020 Olympics in Tokyo. The head of USA Basketball says that probably means James' international career is over. James exits the stage with a pair of Olympic gold medals, an Olympic bronze, and a FIBA World Championship bronze medal.
In all, James played in three Olympics and one world championship. But given that he will be 38 years old by the time of the next major international competition, the 2023 FIBA Basketball World Cup, it's likely James won't don the red, white, and blue again.
LeBron James leaves behind a complicated legacy in international play. That's not a surprise. Instead, it's simply the story of his entire career.
First Olympic experience less than stellar for LeBron James
USA Basketball dominated the world stage from the moment professionals were allowed to play in international events. The Dream Team that went to Barcelona in 1992 sparked worldwide interest in basketball. That team also demolished opponents en route to a gold medal. In eight games, Team USA never scored less than 103 points. Its closest game was its 32-point gold-medal victory over Croatia. Closer games ensued in Atlanta in 1996 and Sydney in 2000, but USA Basketball took gold in both events.
In 2004, U.S. coach Larry Brown assembled a team that more closely resembled the collegiate teams of the pre-1992 era. Six players were 22 or younger, and LeBron James was still a teenager. In Athens, the U.S. lost more games (three) than the program had in the previous 14 Olympic Games combined (two).
Argentina beat the Americans in the semifinals. After that, team USA topped Lithuania for the bronze medal. James was a reserve for that team, averaging 5.4 points per game.
Enter the Redeem Team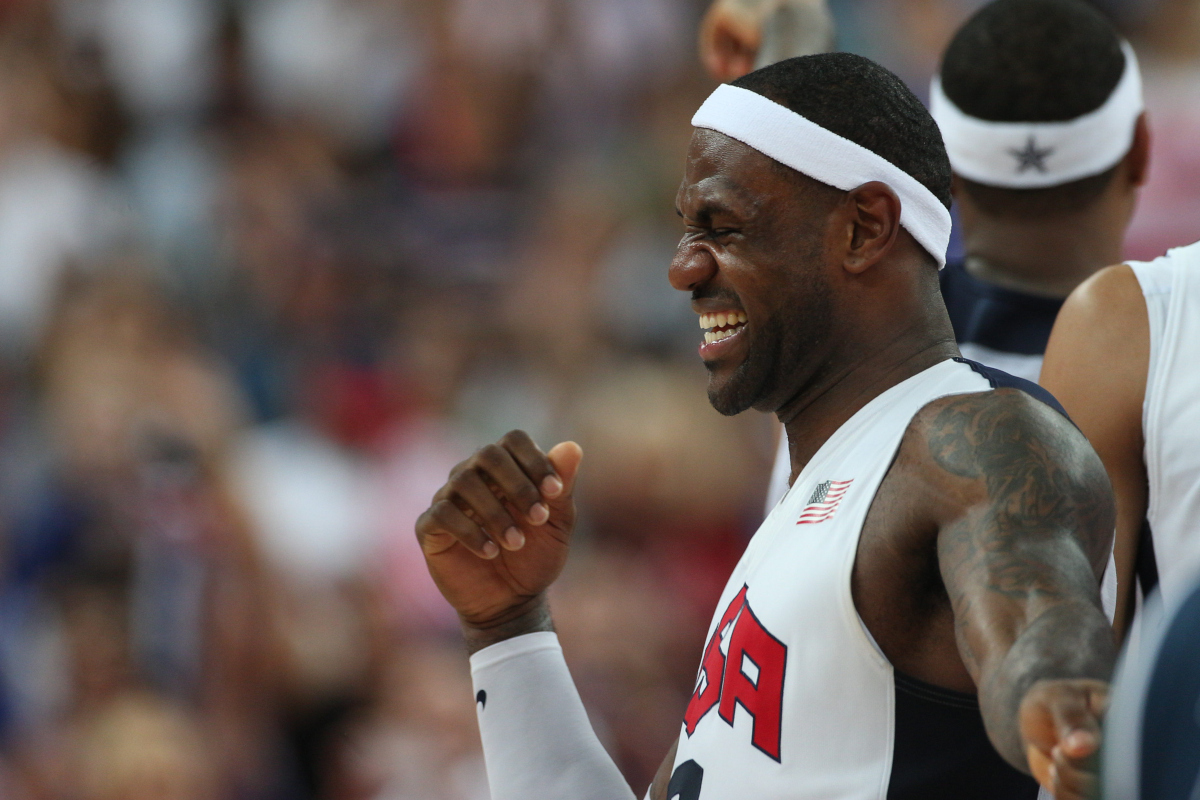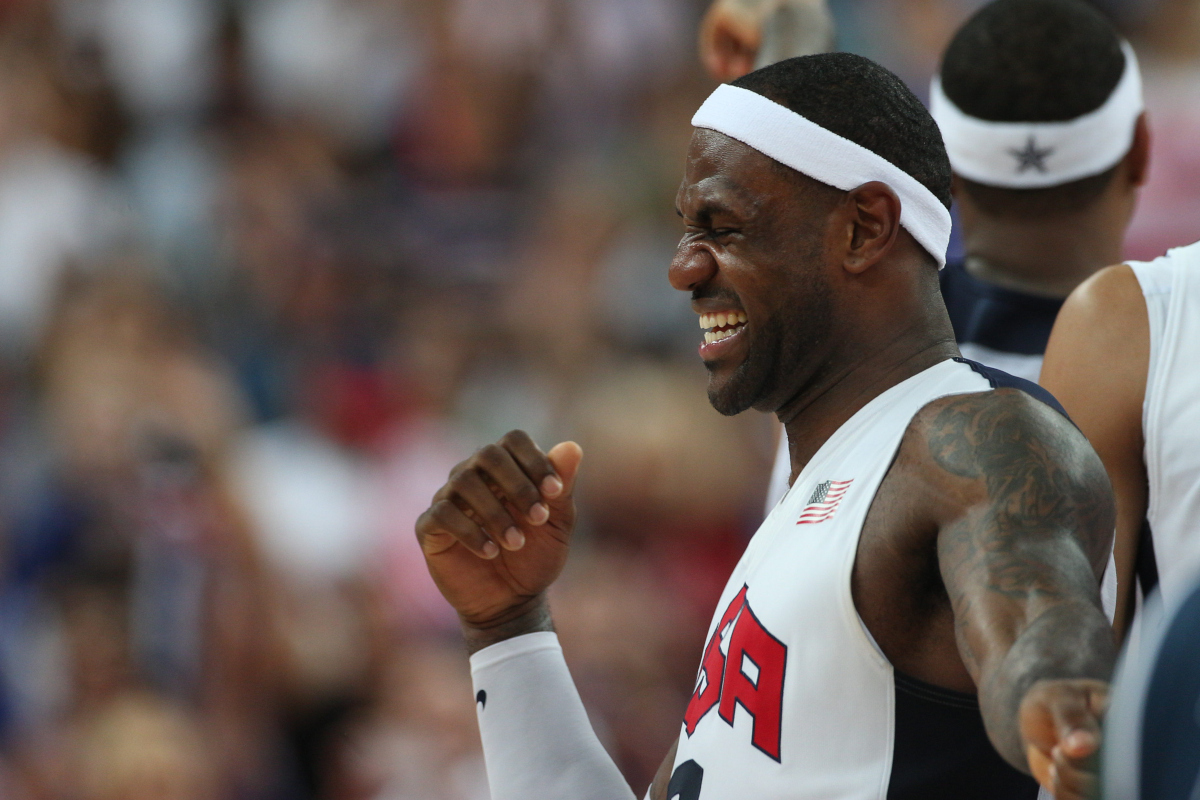 USA Basketball asked for a more substantial commitment before the 2008 Olympic Games in Beijing. The NBA's stars responded. Three players from the debacle in Athens came back for what was called The Redeem Team for Beijing. Besides LeBron James, Dwyane Wade and Carlos Boozer returned to take the U.S. back to the top of the medal platform.
LeBron led USA Basketball to another gold medal in 2012, this time in London. Lithuania again proved a challenge in group play, with the U.S. escaping with a 99-94 win. Spain also gave USA Basketball a run in the gold-medal game but couldn't get the revenge win. The U.S. grabbed gold with a 107–100 victory.
At Beijing, James averaged 15.5 points and 5.3 rebounds per game. His numbers were 13.3 points, 5.6 rebounds, and 5.7 assists per contest in London. However, James opted not to go to Rio de Janeiro in 2016, and he isn't going to Tokyo. USA Basketball managing director Jerry Colangelo told ESPN he could read the handwriting on the wall.
"You know, Father Time takes its toll. … If you're a human being, your body is built to go so long depending on what your sport is, and then it's a downhill situation. LeBron made choices these last couple of Olympics not to participate because he's got a lot of things going on in his life. So he put in his time, he made a contribution that is appreciated, but I think his time is over."

Jerry Colangelo
As James said himself, he's got another team to play for this summer.
How much time does LeBron James have left?
The 2020–21 season was the 18th of LeBron James' storied NBA career. James is currently third on the NBA scoring list with 35,367 points. That is 3,020 behind all-time leader Kareem Abdul-Jabbar. That is essentially two full campaigns, considering that 2020–21 was the first time in James' career he failed to score at least 1,500 points (he missed 27 games and finished with 1,126).
Sometime next season, James should top the 10,000-assist mark for his career. Only six players have done that, and all of them were point guards. But James would be the first frontcourt player to turn the trick. The roster called James a point guard the last two seasons, but he spent most of his career at the 3 or 4 spots.
As a coincidence would have it, James also has two years remaining on his contract. So a betting aficionado might wager that LeBron will chase down Kareem over the next two years and then walk away.
At that point, with nearly $435 million in career earnings, he'll be just about out of mountains to climb.
Statistics courtesy of Basketball Reference and USA Basketball.