LeBron James Once Made ESPN's Dan Le Batard Extremely Salty
Reports recently surfaced that there could be some significant changes at ESPN. This includes ESPN potentially taking Dan Le Batard off of the radio, according to the New York Post. He could possibly still have his TV show and continue his podcast with ESPN if this does happen, though, the Post reported. Le Batard and ESPN have had some issues over the years. In July, he called the network "cowardly" while also denouncing President Donald Trump, according to the Post. However, one of the more humorous times the network had an issue with him was when LeBron James made him extremely salty.
LeBron James and the Miami Heat were very successful together
Dan Le Batard resides in Miami. He used to work for the Miami Herald. The bio of his radio show on ESPN.com says, "Dan Le Batard, Stugotz and company share their unique perspectives from Miami Beach's Clevelander Hotel." So, he followed LeBron James very closely while James played for the Miami Heat.
James came to Miami in 2010 after struggling to win a championship with the Cleveland Cavaliers. He and the Cavaliers got to the NBA Finals during the 2006-07 season but never returned during his first stint there. So, he decided to team up with Dwyane Wade and Chris Bosh on the Miami Heat.
This led to some extreme success for the Heat over the years. They ultimately went to four straight NBA Finals. They won back-to-back NBA championships during the 2011-12 and 2012-13 seasons. James did not understand what it took to win a championship until going to the Heat. Once he learned, he decided to take his talents back home to win a championship for the Cleveland Cavaliers.
James returned to the Cleveland Cavaliers in 2014
After four seasons with the Heat, James returned to the Cleveland Cavaliers in the summer of 2014. He teamed up with another big three there too in Kyrie Irving and Kevin Love. He ultimately brought back everything he learned, as the Cavaliers went to four straight NBA Finals.
Unfortunately for them, the Golden State Warriors were one of the best teams ever assembled during those years. James and the Cavaliers did win one championship over the 73-win Warriors in 2016, though, after trailing 3-1 in the series.
While fans of the Cleveland Cavaliers were undoubtedly happy that LeBron James returned home, people in Miami were not.
ESPN suspended Dan Le Batard after his reaction to James leaving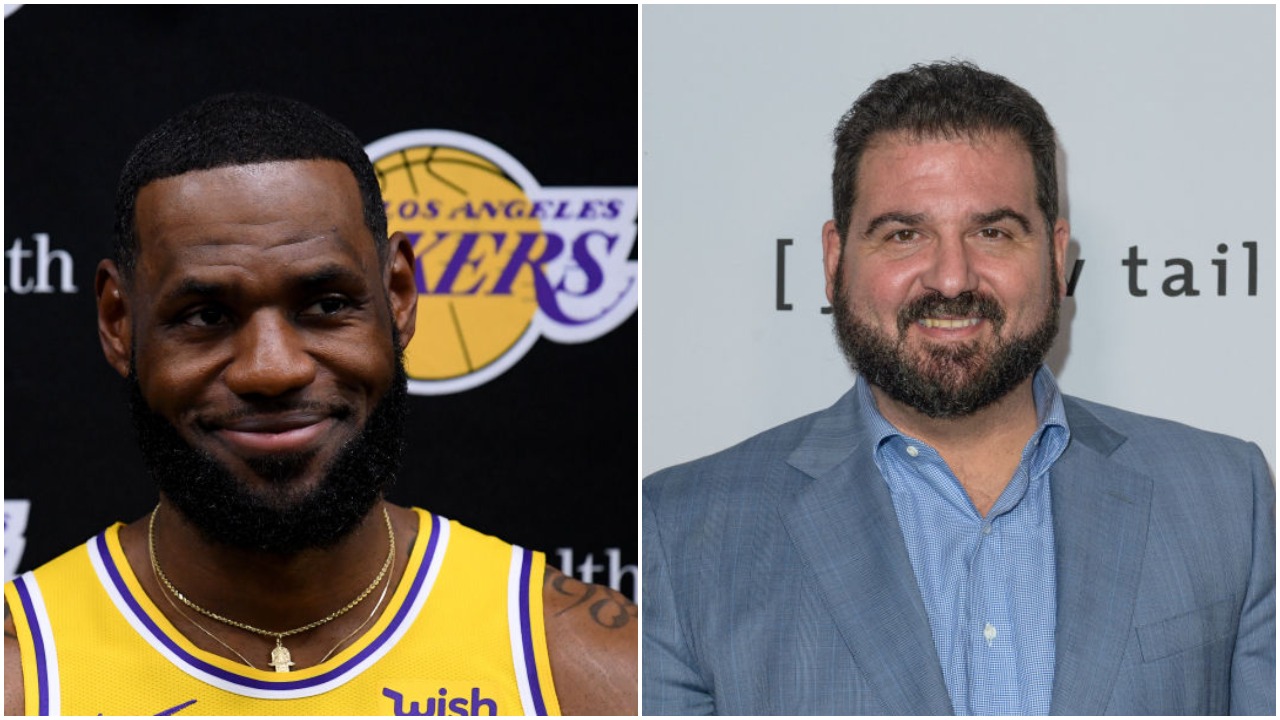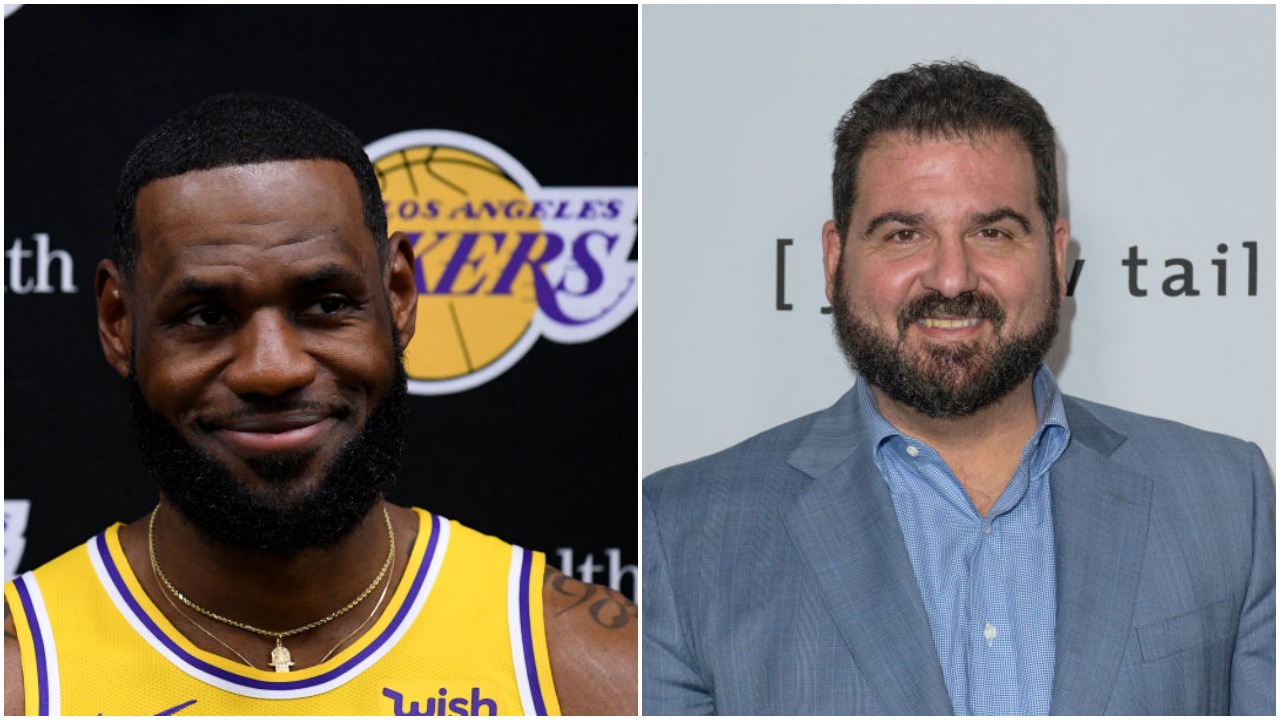 Miami and Dan Le Batard were salty, to say the least, about LeBron James leaving. ESPN ultimately suspended Le Batard from his radio and TV shows for two days after he bought multiple billboards in the Cleveland/Akron area, according to the Miami Herald. The billboards had the two championship rings James and the Heat won together on them with the words, "You're Welcome, LeBron. Love, Miami," according to the Miami Herald.
Le Batard wrote a column on ESPN.com about his suspension. He said that they were also going to fly a plane over James' welcome home party with a sign that had the same words.
"ESPN didn't find this quite as funny as I did. I hadn't checked with my supervisors. I had gone rogue with a local stunt in a national venue in a rah-rah way that isn't really how ESPN does business," Le Batard wrote. "So I was told to suspend the plane flight and whatever shenanigans we had planned for LeBron's Akron homecoming. I said I would not and could not because we were building this up for days on the radio to a crescendo and to simply stop talking about it and not do it with no mention would be dumb, inauthentic, confusing and not me. I was polite about it, but I was insubordinate. I refused to budge. We were flying the plane. So I was suspended, as I should have been."

Dan Le Batard
When reading Le Batard's column, it seemed like he did this all in good fun and that he was just joking around. He did not seem to have any spite toward James at all. He was probably still salty that James – the best player in basketball – left Miami, though. Who wouldn't be?
Dan Le Batard has certainly had some issues with his employer over the years. Hopefully, he does not depart from the network all together, though, because it is not good to have a bunch of yes men. He definitely keeps things interesting on the network too. Just ask LeBron James.