LeBron James and 3 Other Athletes Looking To Take Over Hollywood
LeBron James has built something of a media empire in recent years. Not content on having amassed his 27 points per game, seven assists, and seven rebounds to go along with four MVP awards, two championships, 15 All-Star appearances, and a boatload of other accomplishments, the global superstar has been dipping his toes into the entertainment industry off and on since 2008, but his move to Los Angeles appears to have sent this into overdrive. Now, other athletes are following in LeBron James' footsteps and establishing entertainment side hustles.
LeBron James goes to Hollywood
Filmgoers and television fans will notice that LeBron's name and production company, SpringHill entertainment, are attached to many high profile projects. He has his hand in everything from barbershop-based talk shows that he also hosts, game shows, television dramas, documentaries, and even an upcoming reboot of the Friday the 13th franchise. His Space Jam sequel, which is supposed to shoot over the summer, has been rumored since he barely had step foot in the league, but his behind the scenes work shows that he wants to be more.

Other athletes have taken notice, too. It is not to say that LeBron is the first athlete to go behind the scenes of the film industry, but a player of his caliber being this involved in entertainment is rather unprecedented. LeBron is looking to be more than an athlete who dabbles in production, he appears to be on his way to becoming an all-out media mogul, and these other athletes are looking to follow in his footsteps.

Tim Tebow
Tim Tebow is in many ways the antithesis of LeBron James when it comes to what he did to his sport after a healthy dose of hype going in. Despite only playing in 35 games over three NFL seasons and a relatively successful run during his only season as a starter, Tebow fizzled out of the league very quickly due to a combination of his perceived weaknesses and worries about his off-the-field spotlight being a distraction.

In some ways, it makes sense that when Tebow isn't trying to forge a different path in minor league baseball, he has pivoted to a role as both a television host and a film producer. In 2018's Run the Race, a faith-based football film about a pair of brothers whose lives call into question their ability to play football, Tebow found himself not only in the producer's chair, but in a cameo. He has stated the desire to make more faith-based films as well.

Stephen Curry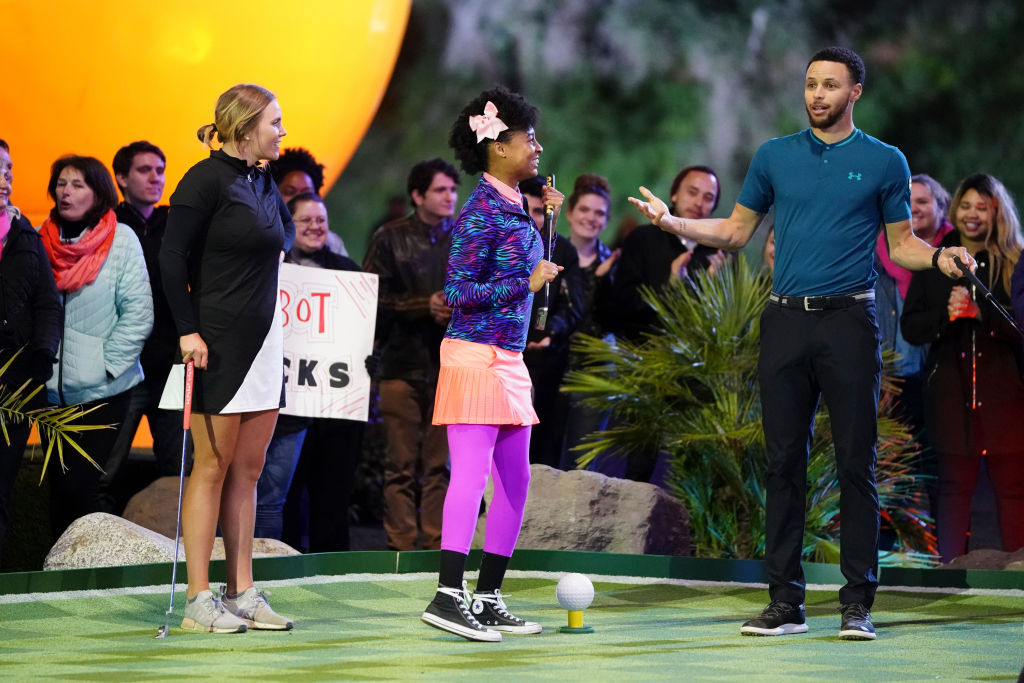 Steph Curry has changed the way that basketball is played in a way that few players ever have. He's likely a shoo-in to be the most proficient 3-point shooter in NBA history with 2,483 such baskets to date. Curry is a multi-time champion, a perennial All-Star, and a former MVP. In a career which has often intertwined with LeBron's, he is now looking to continue that in Hollywood.
Like Tebow, Curry dipped his toes into the faith-based film world with 2019's Breakthrough, but he appears to be branching out into documentaries and game shows as well. Those who watched the NBA Finals have seen his name plastered all over the miniature golf based game show, Holy Moley, and he has a slew of documentaries on the way.

Matthew Cherry
Matthew Cherry is on the other end of the spectrum that many of these players were. Unlike LeBron James, he was never a big name athlete. He never made a huge on-field impact past the practice squad, despite a decent career in college in which he ran for nearly 2,000 yards. A 2007 injury to his shoulder caused Cherry to walk away from football to focus on his career in film.

Although his highest-profile production credit to date is Spike Lee's 2018 film BlacKkKlansman, Cherry has seen success over the last decade, directing films and television alike. His upcoming short film based on his book, Hair Love, garnered headlines after a successful social media campaign to get funding. Cherry has even become an executive at Jordan Peele's production company, Monkeypaw.