5 Reasons Why LeBron James Will Play in the 2020 Tokyo Olympics
Even after the United States men's basketball team defeated Serbia to win its third straight Olympic gold medal, you'd have a hard time placing this group among the best teams in USA history. Don't get us wrong, we're not saying the squad that took the floor at the Rio Games is the worst of the bunch (they won after all), but aside from the fact that this group wasn't as convincingly dominant as some of the past teams, it also lacked a certain something. Or rather, a certain someone.
For all the great athletes who decided to skip the 2016 Rio Olympics, there was one whose absence was felt more than the rest — NBA superstar LeBron James. Fortunately, when Team USA steps on the floor at the Tokyo Olympics in 2020, a team built on royalty may not be without its king.
Following the Rio Games, San Antonio Spurs coach Gregg Popovich will take over head-coaching duties of Team USA from Mike Krzyzewski. For James, as you can imagine, this is a big deal. While speaking with Jeff Zillgitt of USA Today Sports about the possibility of playing for Pop, the King had this to say: "It would be pretty amazing to be able to actually play for the greatest NBA coach of all time."
This doesn't necessarily mean James will lace them up for Team USA in 2020, however, it's definitely a sign that he's thinking about it — and he's not the only one. We happen to believe that James will be on the floor when Team USA looks to make it four golds in a row. Here's why.
1. Don't underestimate the power of nostalgia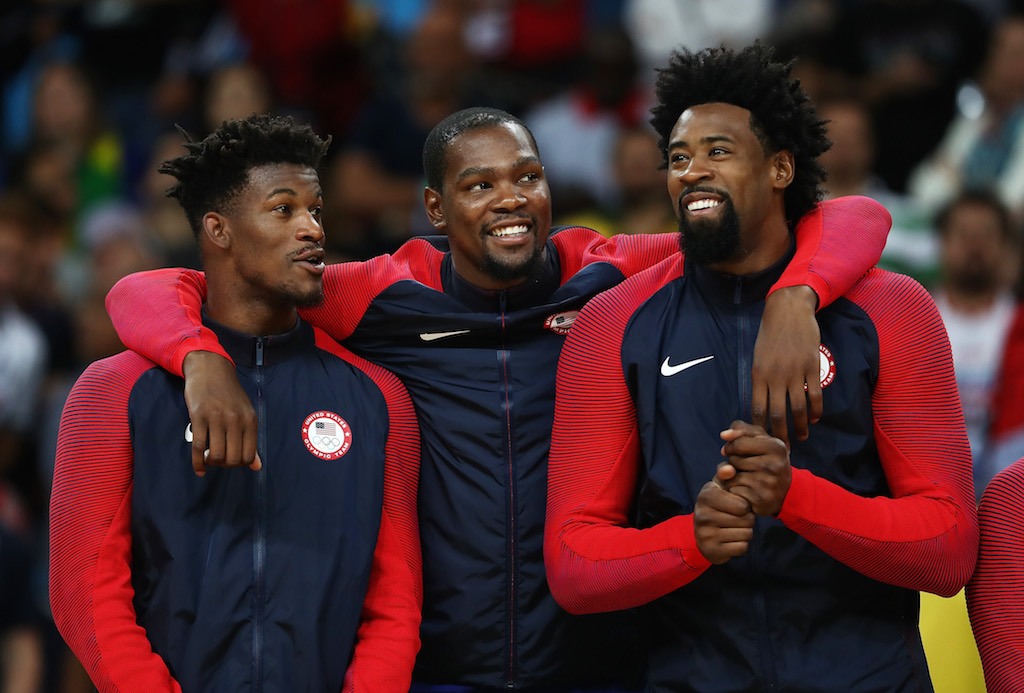 It's hard to argue with James's decision to skip the Rio Games. Aside from suiting up for Team USA in the last three Olympics, the King has also played in six consecutive NBA Finals. That's a lot of wear and tear on the body; even for an athletic freak of nature like LeBron James. That being said, a part of him definitely wanted to be out there representing his country. James even said so himself.
During a recent interview with ESPN's Rachel Nichols, 'Bron had this to say about watching his teammates do their thing in Rio: "Every time I watch 'em, I wish I was out there. "I did not retire from Team USA. I just did not play this summer. So I still left the door open." While a lot can happen in four years, at least we know that right now there's a chance James is open to playing in 2020 — and a chance is all we need.
2. It's all about the legacy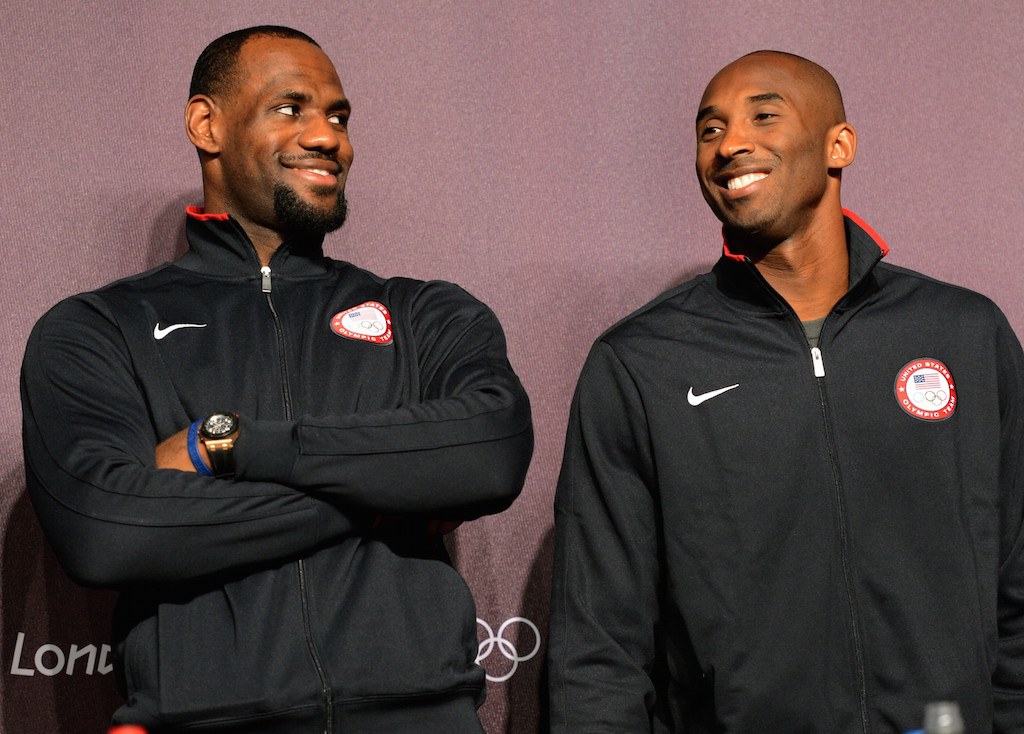 With three NBA titles, 12 All-Star Game appearances, and four MVP awards under his belt, James is at the point in his professional career where he's no longer focused on his peers. For the best player in the game today, it's all about further securing his place in history and bolstering his overall legacy. This is the mindset shared by all the game's greats. When it comes to his legacy in international basketball, the King still has some work to do.
Prior to the start of the 2016 Games, James was at the top of Team USA's all-time scoring list. Now, with Rio in the rearview mirror, our man LeBron isn't even in the top two, having recently been passed by both Carmelo Anthony and Kevin Durant. Although James has never made scoring a priority, he's still among the most competitive athletes on the planet. 273 career points in the Olympics for the King? That's no longer acceptable.
3. You know what's cooler than two gold medals?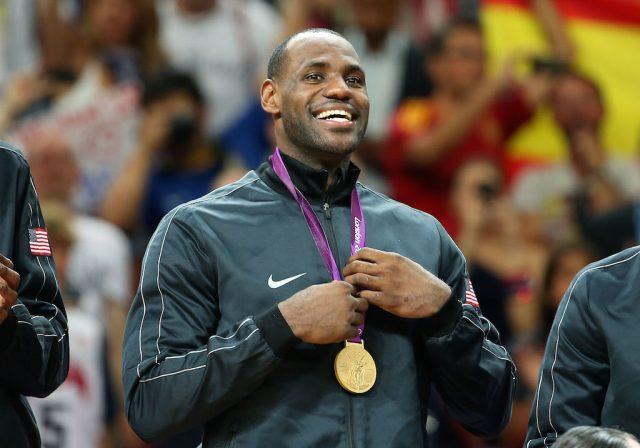 In his first Olympic Games back in 2004, a 19-year-old James had to settle for bronze. As a member of both the 2008 and 2012 teams, the King helped Team USA reestablish its international dominance, earning gold medals in Beijing as well as London.
Don't get us wrong, winning two gold medals is nice; it's more than most people could ever dream of. But you know what's better than two? That's right — three. Winning a third time would give James the same number of Olympic golds as NBA titles. Call us crazy, but we think there's something poetic about that. Don't you agree?
4. More hardware for Melo!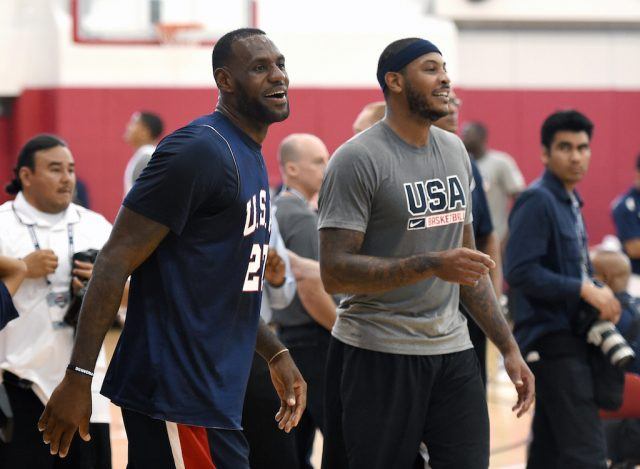 After becoming the first American men's basketball player to win three Olympic gold medals, Carmelo Anthony insisted that his time with Team USA is over. In a news conference following the squad's victory over Serbia in the gold medal game, Melo had this to say:
I think I've given enough to Team USA basketball. As much as I'm going to miss it, it's time to pass it on to some of the guys that [were] on our team this year but also to the younger guys coming along, to give them an opportunity to be a part of something great.

It's been a fun journey for me. It's been a fun ride. I've seen both sides of it. I've seen the losing side, and I've seen what it feels like to win three gold medals. I wouldn't trade that for anything in the world.
Riding off into the sunset after three Olympics golds is nice in theory, but if anyone could convince Anthony to come back for one more go-around it's James; one of his best friends in the whole world. Plus, let's be real, we all know what's better than three gold medals…
5. Chance of a lifetime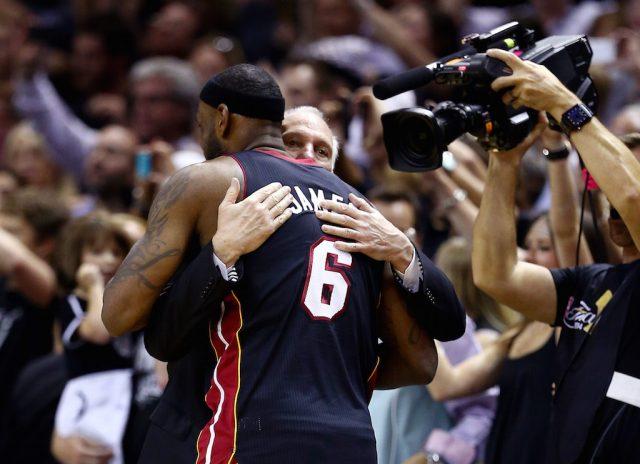 If James ultimately decides to suit up for Team USA at the 2020 Tokyo Olympics, we have to believe that the chance to play for Gregg Popovich would be the driving factor. After all, you heard what the King had to say about the longtime Spurs head coach: "It would be pretty amazing to be able to actually play for the greatest NBA coach of all time."
The "greatness NBA coach of all time" — Enough said.
Statistics courtesy of Sports-Reference, ESPN, and USA Today.