LeBron James Can't Be Happy With PR Adviser's Involvement in Rachel Nichols-Maria Taylor Drama
ESPN is facing another self-inflicted crisis with the Rachel Nichols-Maria Taylor controversy still on full boil. But there is some potential fallout on the other side of the commotion. The other principle in the infamous recording is a public relations adviser to LeBron James.
Adam Mendelsohn's job is helping people and organizations through public-relations tangles. Now, however, Mendelsohn will have to use some of his own advice.
LeBron James has yet to weigh in on the situation. That's likely because he's dealing with some fires of his own.
Somehow, the conversation is a bigger deal now than when it happened
In July 2020, Rachel Nichols of ESPN had gone to the NBA bubble in central Florida. There she learned the network gave some of her assignments to Maria Taylor. Specifically, Nichols was upset about losing gigs hosting the pre- and postgame shows for the NBA Finals.
Nichols inadvertently recorded the call to Mendelsohn. That recording then found its way to ESPN headquarters. Subsequently, Deadspin received a copy. The initial story in 2020 didn't generate a lot of buzz. In a second news cycle it's going like wildfire.
Mendelsohn apologized for his role in the call , in which he referenced both the #MeToo movement to combat sexual assault and Black Lives Matter. In an email to CNBC, Mendelsohn expressed his regret.
"I made a stupid, careless comment rooted in privilege, and I am sincerely sorry. I shouldn't have said it or even thought it. I work to support these movements and know that the people affected by these issues never get to be exhausted or have nothing left. I have to continue to check my privilege and work to be a better ally."

Adam Mendelsohn
As apologies go in this era, Mendelsohn's is a strong one. He seemed legitimately apologetic. Will it be enough to keep his famously activist client happy?
LeBron James has been in news cycles of his creation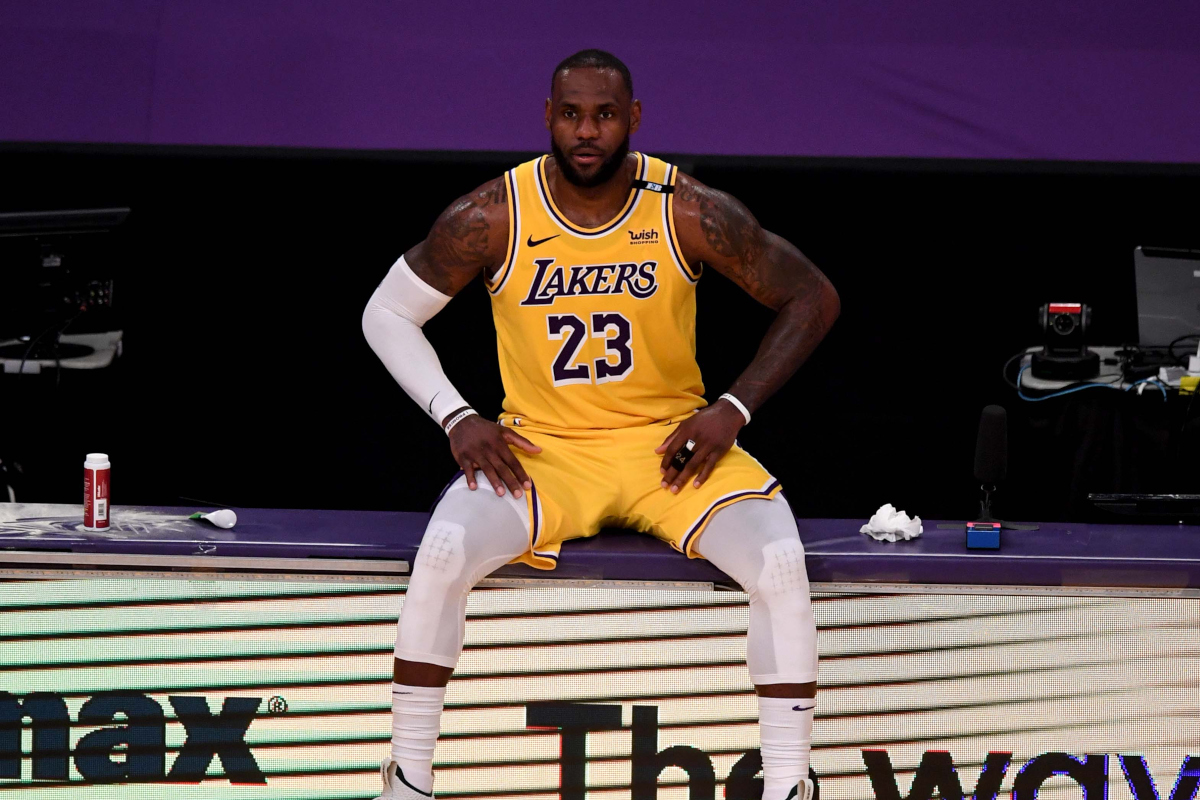 If LeBron James hasn't weighed in yet on his PR adviser's misstep, James' stumbles are the likely reason. James attracted much attention over Independence Day weekend. His confrontation with a public address announcer came during an AAU tournament. Since it came in a game involving his son Bronny, it was a thing.
He has also fielded criticism from Shaquille O'Neal (directly) and Chris Paul (not so explicitly) over recent complaints about the NBA's schedule this season. James blamed the tight schedule on the spate of injuries during the NBA Playoffs.
O'Neal didn't hold much back.
"When you're living in a world where 40 million people have been laid off, and I'm making $200 million, you won't get no complaining from me. I'd play back to back to back to back to back."

Shaquille O'Neal
Paul's point was to merely point out that players had a voice in the scheduling decision.
LeBron James hasn't said anything yet about the ESPN problem. But he's promoting a movie right now. The odds of the question coming up have to be high.
Meanwhile, Bristol burns
The Nichols incident is not the first time ESPN has found itself in the center of a media firestorm. In July 2020, another ESPN personality pulled himself into a separate issue.
In July 2020, Dave LaMont described a two-hour conference call discussing race as "venting." His comments happened during the call, and Taylor called him on it. ESPN reportedly considered firing LaMont from play-by-play duties before opting to retain him.
Maria Taylor's contract is ending soon. There are reports she's seeking "Stephen A. Smith" money to stay with ESPN. Would a controversy involving another reporter give her added leverage in those contract talks? Probably.
What Rachel Nichols did was unquestionably wrong. Adam Mendelsohn has work to do to rehabilitate his reputation after the incident. LeBron James may still have something to say about Mendelsohn's future role with the NBA superstar.
The best strategy, of course, is to stop being insensitive, cruel, racist, sexist, any other -ist you can come up with. In the 21st century, if in a group larger than one, likely someone is making a record of the events. Points of view rooted in genetic factors face hard blowback.