How LeBron James' Salary Compares to the Highest-Paid NBA Players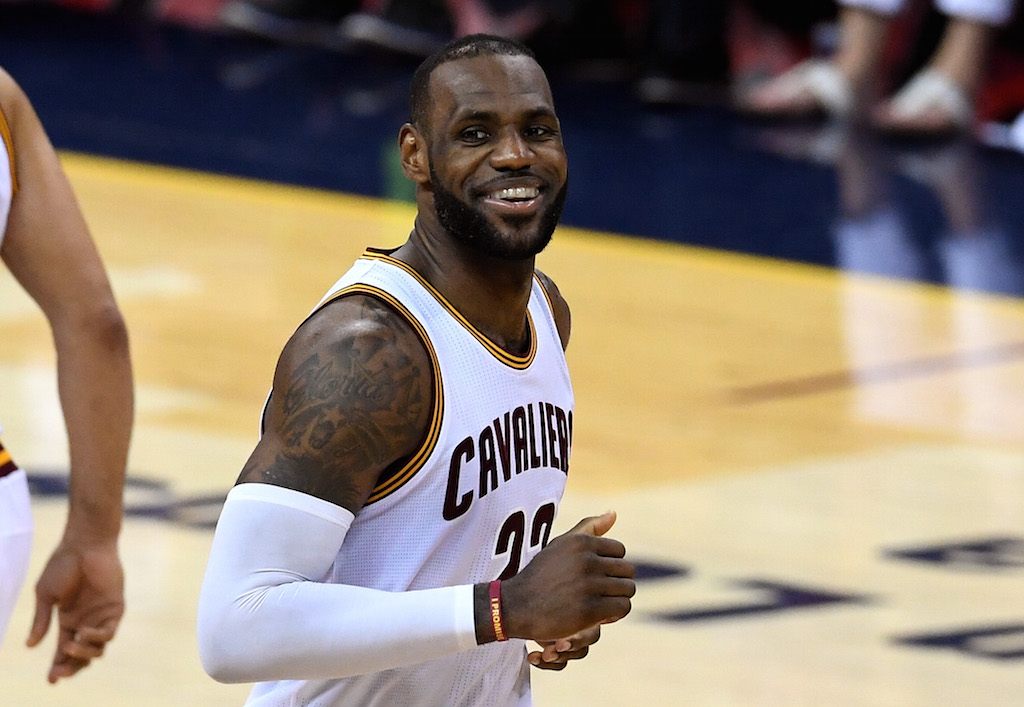 LeBron James' legacy was set long before he helped the Cavaliers overcome a three games to one deficit in the 2016 NBA Finals. Yet, by giving the city of Cleveland its first pro championship in 52 years, James did force us to discuss his place among the rest of the game's all-time greats. And whether or not you agree he belongs atop the NBA's Mount Rushmore, it's impossible to deny that he's still the best player in the league today. Which is why it should come as no surprise that the Cavs finally decided to pay him as such.
After agreeing to a three-year deal worth around $100 million, James, for the first time in his career, became the highest-paid player in the NBA. He made the official announcement on Uninterrupted, and it's evident that James could not be more thrilled:
I just want to let y'all know I'm re-signing back with the Cleveland Cavaliers, my hometown team. I can't be more excited than this opportunity once again, man, to defend our crown, defend our title. We all know last year as a magical, inspiring — all the words you can come up with — it was an unbelievable season. I just can't wait to get the group back together — the team, the franchise, more importantly, get everybody together, the fans. Without you guys, without your passion and commitment, we wouldn't have been able to do what we did this past season. I'm ecstatic. I can't wait to see my guys. I can't wait to get back out there in the wine and gold and just get the band back together. Lastly, let's get J.R. (Smith) done. It's that time.
As we noted before, James will finally climb to the top of the list of highest-paid NBA players. And just in case you were curious to see how much distance he created between himself and the rest of the league's biggest names, here's a comparison of their 2016–17 salaries.
It should be noted that every player listed (outside of James) is making the same amount in 2016–17. As a result, we've ordered them based on the total value of their contracts.
7. Kevin Durant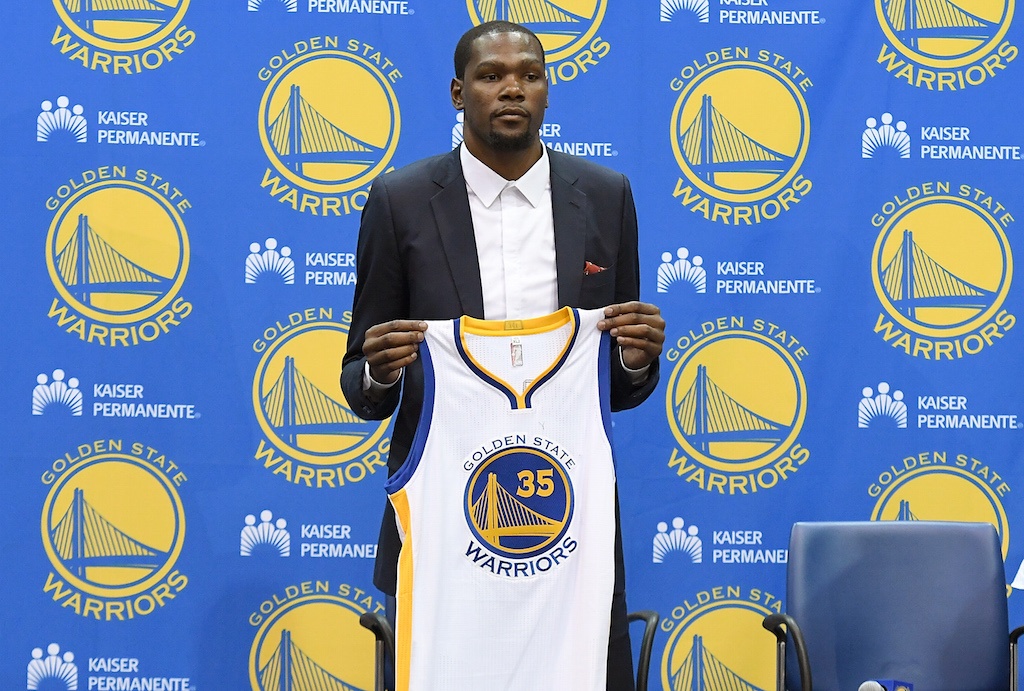 2016–17 salary

: $26,540,100

Total contract

: Two years, $54,274,505
Kevin Durant's decision to spurn the Thunder and sign with the Golden State Warriors this past offseason makes him the newest villain in the National Basketball Association. But if it leads to the first championship of his career, he's not going to mind. Either way, the Durantula is getting paid. With his new two-year deal worth $54.3 million, KD will earn $26,540,100 in the upcoming 2016–17 season and have the opportunity to opt out of the contract after one year. We fully expect the superstar to do this, allowing himself the opportunity to take complete advantage of rising salary caps.
6. Russell Westbrook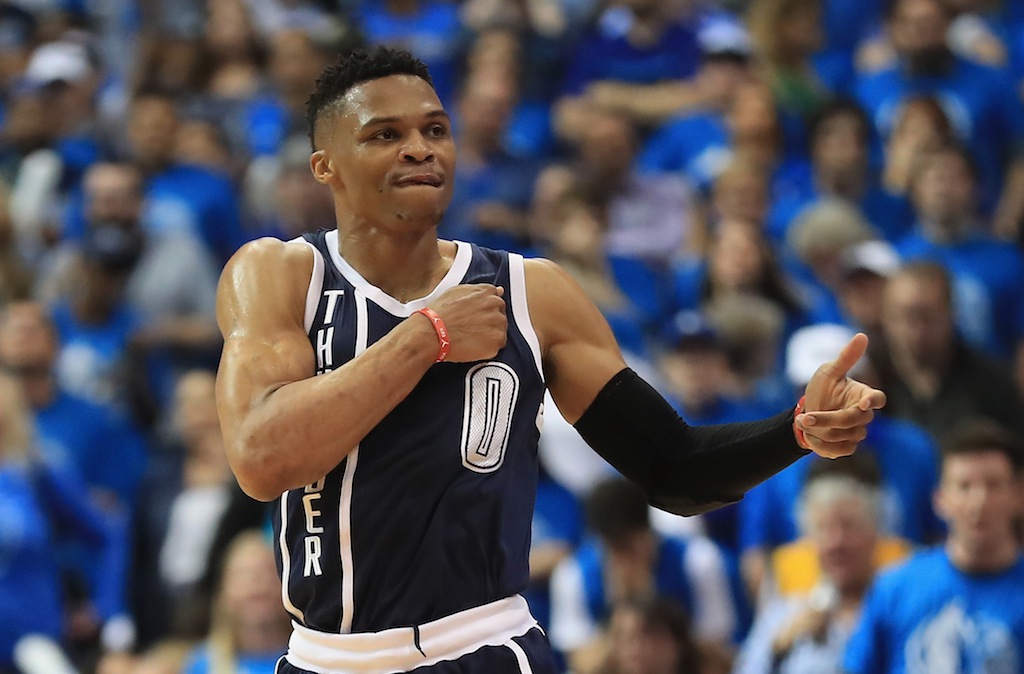 2016–17 salary

: $26,540,100

Total contract

: Three years, $85,591,823
Just when we thought Russell Westbrook might look to take his talents elsewhere, the explosive point guard made his intentions known, signing a new three-year contract extension with the Oklahoma City Thunder worth roughly $85.6 million. When asked by the media why he chose to get this deal done now, Westbrook, who is set to make $26,540,100 in the 2016–17 season and can opt out of the contract in 2018, had this to say: "There's no need to wait if you know where you want to be." Now those are the words of a player worth building your franchise around.
5. Al Horford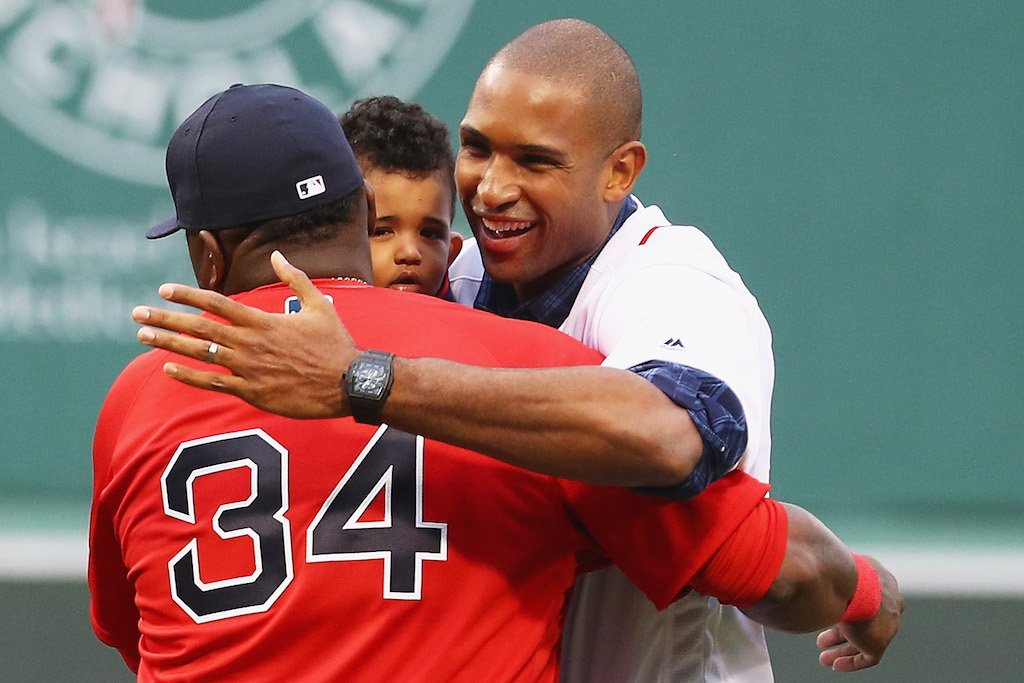 2016–17 salary

: $26,540,100

Total contract

: Four years, $113,326,228
Although the Boston Celtics just (we think) missed out on landing their top target in free agency, they were still able to hook one of the biggest names on the open market. By bringing power forward Al Horford into the fold, on a four-year, $113.3 million deal, Boston has officially made itself a desirable destination for superstars. All it cost the Celtics was $26,540,100 in the 2016–17 season or annual average salary of $28,331,557, a small price to pay for the chance to bring a championship back to Beantown.
4. James Harden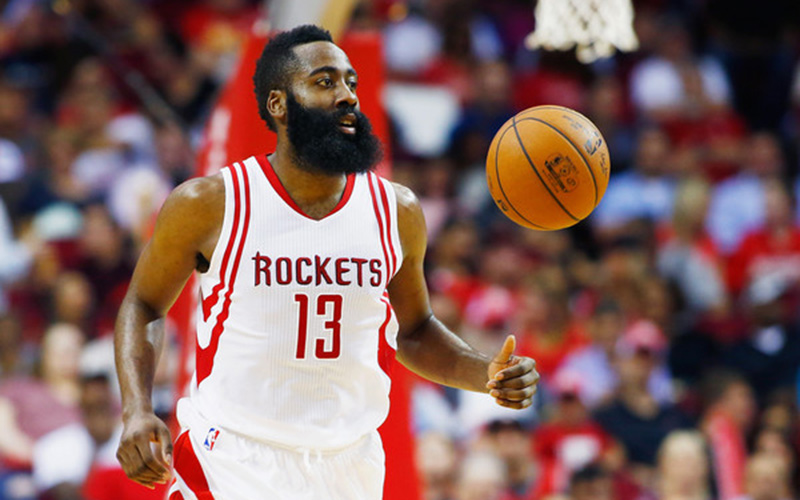 2016–17 salary

: $26,540,100

Total contract

: Four years, $117,964,846
While Dwight Howard may have chosen to leave Houston, All-Star shooting guard James Harden did the exact opposite, agreeing to renegotiate his contract with the Rockets. In this new deal, The Beard will earn almost $118 million over the next four years, including a 2016-17 salary of $26,540,100. Hopefully this contract will help motivate Harden to make the Rockets something they failed to be last season: contenders.
3. DeMar DeRozan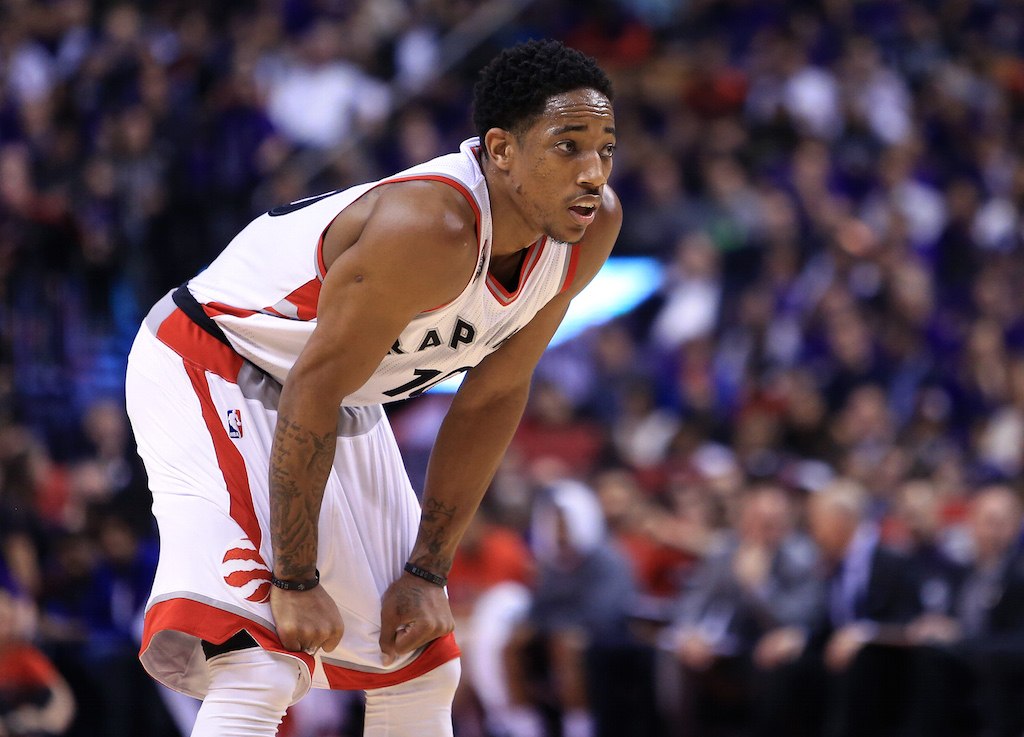 2016–17 salary

: $26,540,100

Total contract

: Five years, $139,000,000
After averaging 23.5 points per game and being named to the the second All-Star team of his career in 2015–16, the Toronto Raptors made sure shooting guard DeMar DeRozan felt beyond appreciated this offseason, giving him a massive contract extension that would make him one of the highest-paid players in the NBA. In this new five-year deal, which includes a player option in 2020, DeRozan will make $137,500,000 (all guaranteed) and earn an annual average salary of $27,800,000. Of course, when it comes to the 2016–17 seasons, the Raptors superstar will only be pulling in $26,540,100. Now that's a sacrifice.
2. Mike Conley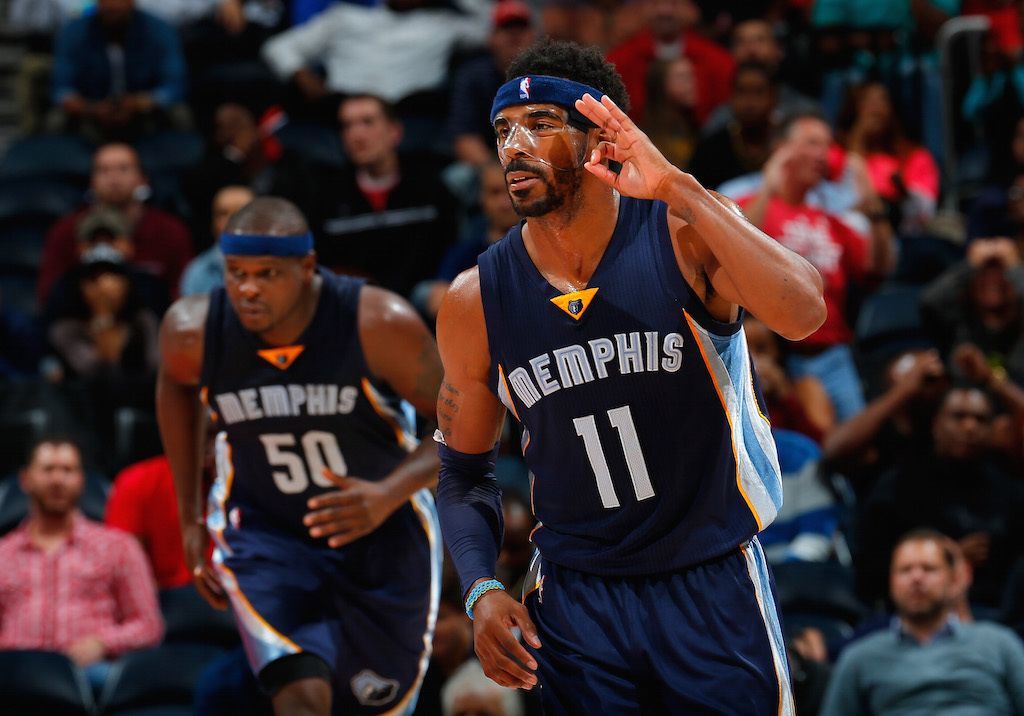 2016–17 salary

: $26,540,100

Total contract

: Five years, $152,605,576
Memphis point guard Mike Conley has never been an All-Star, yet the Grizzlies understand how valuable he is to the franchise. As a result, they paid him quite handsomely this summer, giving the former Ohio State Buckeye the biggest contract in NBA history. With a five-year deal worth $153 million, Conley is set to earn a little more than $30.5 million in average annual salary. In this upcoming 2016–17 campaign, however, he's looking at a sweet payment of $26,540,100.
1. LeBron James
2016–17 salary

: $30,963,450

Total contract

: Three years, $99,857,127
LeBron James may be the best player in the NBA, but he's never been paid like it. After signing his extension with the Cleveland Cavaliers, that's about to change. In his new three-year deal, which includes a player option in 2018, the King will earn roughly $100 million and pull in an average annual salary in the ballpark of $33.3 million. As for the 2016–17 campaign, the Chosen One will see around $31 million come his way. We'll continue to say this as long as we can: It's good to be the King.
Statistics courtesy of Basketball-Reference, ESPN, and Spotrac.