LeBron James Says He Learned This From Watching Michael Jordan
The careers of LeBron James and Michael Jordan will always be linked because of their greatness. But James used MJ as an inspiration to develop his game way back in high school. The things he learned from the star are surprising considering each athlete's perceptions.
Both players were criticized for the way they played the game as young players, but for completely different reasons. The relationship between the two icons has only gotten deeper since then.
What did LeBron James admire most about Michael Jordan?
One of James' gifts is his ability to see the future better than nearly every other NBA player. You can't teach someone to make some of these passes with the ease that James does. In order to hone his tremendous talent, James looked to the GOAT. In a Sports Illustrated profile from his junior year of high school, James describes what he appreciated most about Jordan's game:
"A lot of players know how to play the game, but they really don't know how to play the game, if you know what I mean. They can put the ball in the hoop, but I see things before they even happen. You know how a guy can make his team so much better? That's one thing I learned from watching Jordan."
Looking past his astounding amount of confidence, James knew that fulfilling his potential meant more than just being a great scorer. He was a tantalizing prospect, combining athletic power with passing that reminded some of Magic Johnson. This same mix of skills makes James incredibly divisive, as it did with Jordan in his time. 
How unselfish should a superstar be?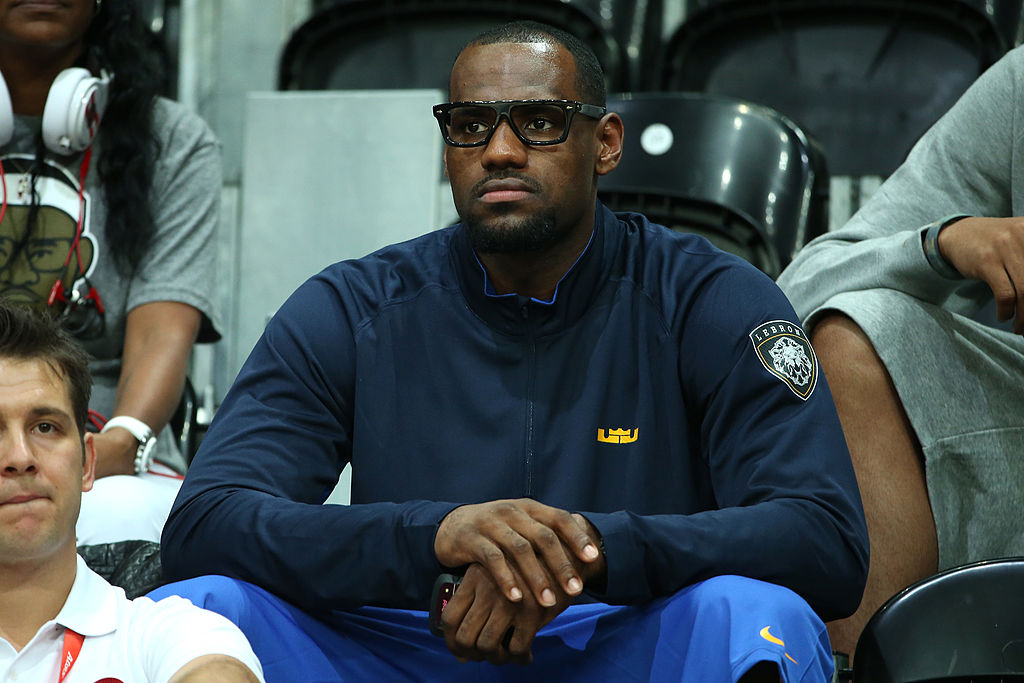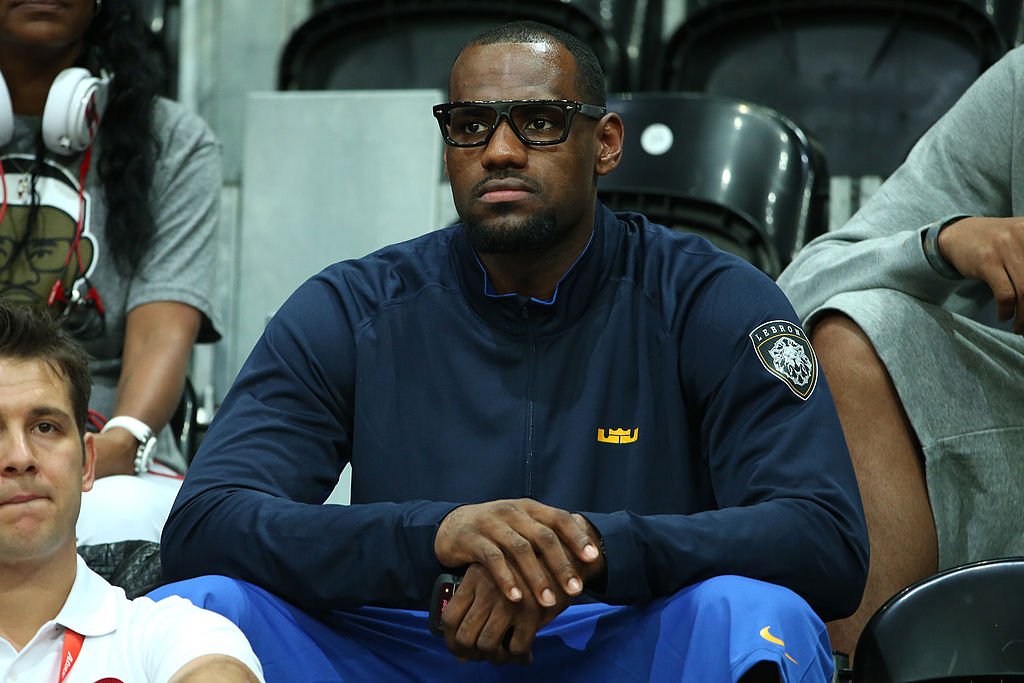 It's funny that LeBron looked to Jordan as a mentor on how to make his teammates better. While both players had their passing instincts get criticized, the criticism Jordan received stemmed from the opposite end of the spectrum. 
Before Jordan had six championship rings, many believed his style of play wouldn't lead to postseason success. The NBA was defined by big men more than guards. And Jordan was viewed as a selfish player who put up incredible numbers but didn't show enough trust in his teammates to deliver.
LeBron was ripped for trusting his teammates too much. His tendency to find the open man, even in crunch time, became an example of how James lacked the moral fiber to be a leading man on a championship team. Those questions became much more barbed once he controversially joined the Miami Heat. (His choke job in the 2011 Finals certainly didn't help in this regard.) Jordan's legend was flattened out to the point that his playmaking in big games, such as when he set up John Paxson to seal the deal for Chicago's first title win in 1991, was totally forgotten and that being "the man" on a great team meant that you always took the final shot no matter what.
Just because LeBron and MJ hadn't won yet didn't mean that they lacked the mental capacity to be a winner. The teams they played for needed more time to develop than the world at large was willing to give them. They both made fools of anyone who ever doubted them. Jordan and James are the defining figures of the NBA for the past 30 years. 
LeBron James: ghost chaser
Like most basketball players who grew up in the '90s, LeBron styled his game after Jordan's. He's worn the No. 23 in homage to him. He shoots with his right hand even though he's left-handed. He does this partly because Jordan looked so cool that he forced himself to shoot with his offhand. 
As LeBron ascends to an increasingly exclusive level of excellence, he's running out of peers on his level. The debate over who is the best player of all time revolves mostly around LeBron and Jordan. In Sports Illustrated, James admitted one of his main pieces of motivation was chasing "the ghost who played in Chicago". 
This last point hasn't been confirmed, but Jordan's moves also appear to be influenced by LeBron. The day MJ signed off on The Last Dance documentary just so happened to be the same day of the Cavaliers parade celebrating the LeBron-led upset of the Warriors in the 2016 NBA Finals.
Given Jordan's competitive and petty nature, we wouldn't be surprised if he allowed this documentary in order to convince younger viewers that he is the GOAT? Either way, LeBron and Jordan's legacies will always be intertwined.