LeBron James Once Sent an NBA Team Into a Brutal 'Tailspin' With Just 1 Big Performance: 'We Never Recuperated'
LeBron James has taken the Cleveland Cavaliers, Miami Heat, and Los Angeles Lakers to the very top, winning at least one championship with all three franchises. However, he also sent one of those teams into a complete downward spiral: the Cavs, back during the 2010-11 season. In fact, just one big performance by James — who had joined the Heat that past summer — ultimately sent the Cavaliers on a "tailspin" for the rest of the year.
The Cavs had an OK start to the 2010-11 season without LeBron James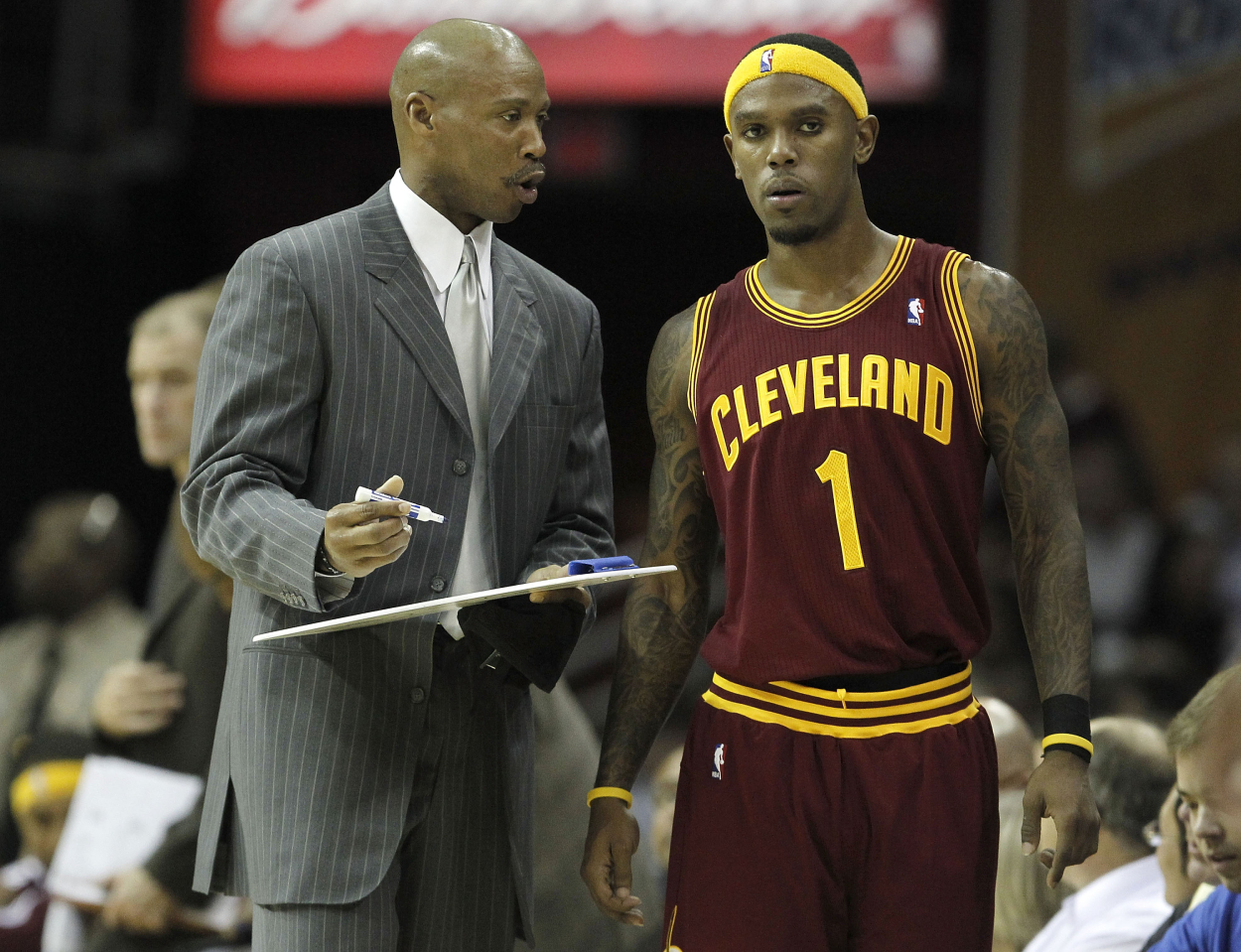 LeBron James led the Cavs to a ton of success during his first stint in Cleveland. They went to the 2007 NBA finals and had the best record in the NBA in consecutive seasons in 2008-09 and 2009-10.
However, when he left Cleveland to go to the Miami Heat in the summer of 2010, many players on the Cavaliers knew they were in trouble, but some were still hopeful.
"Coming from that culture, we all still felt like we could win," former Cavs guard Daniel "Booby" Gibson said earlier this year to The Athletic. "At the beginning, we felt like it was still a possibility we could compete and we just weren't going to roll over because he was no longer there. We had a little hope."
The Cavs got some Ws to start the season; they were 4-3 through seven games. Heading into James' first game back to Cleveland on Dec. 2, 2010, though, they weren't great, but still had a modest 7-10 record.
Things then took a drastic turn for the worse, thanks to James' big performance.
The King's return to Cleveland was emotional
James' first game back in Cleveland was emotional for everyone. The fans were mad, and some of the players were hurt too.
"Oh my God. There was so much hype into that game," former Cavs forward Antawn Jamison said to The Athletic. "You had a lot of young guys (saying), 'King coming back, we're going to show him.' We were just as hyped for the game as LeBron was."
Even James seemed uncomfortable that night.
"It was odd. LeBron wasn't comfortable in his own skin and LeBron was trying to create these moments that weren't genuine," former Cavaliers big man Ryan Hollins said to The Athletic. "He came over to the bench and tried talking to the guys on the bench and we're like, 'What are you doing?' We're not going to be happy that you're about to go dunk on us in the next five minutes."
The Heat ultimately dominated the Cavs, winning 118-90. James had a big performance, too, scoring 38 points on 15-of-25 shooting. He also had five rebounds and eight assists.
The game would eventually mean more to the Cavs' season than the players probably realized.
"That night really set us back for a good 15-20 games," Jamison said to The Athletic. "After that game, it went downhill. That game sent us down in a tailspin and we never recuperated."
It turned into way more than just one L for the Cavs. It was the second loss in a stretch where they fell 36 times in 37 games. Had it not been for an overtime win over the New York Knicks, they would have lost 37 straight. Cleveland ultimately lost 26 consecutive games from Dec. 20, 2010, through Feb. 9, 2011, and went 19-63 overall.
The team just couldn't completely recover after losing to James that year. His performance essentially broke them.
And for The King, it was a night he'll never forget.
LeBron James later discussed that infamous game against the Cavs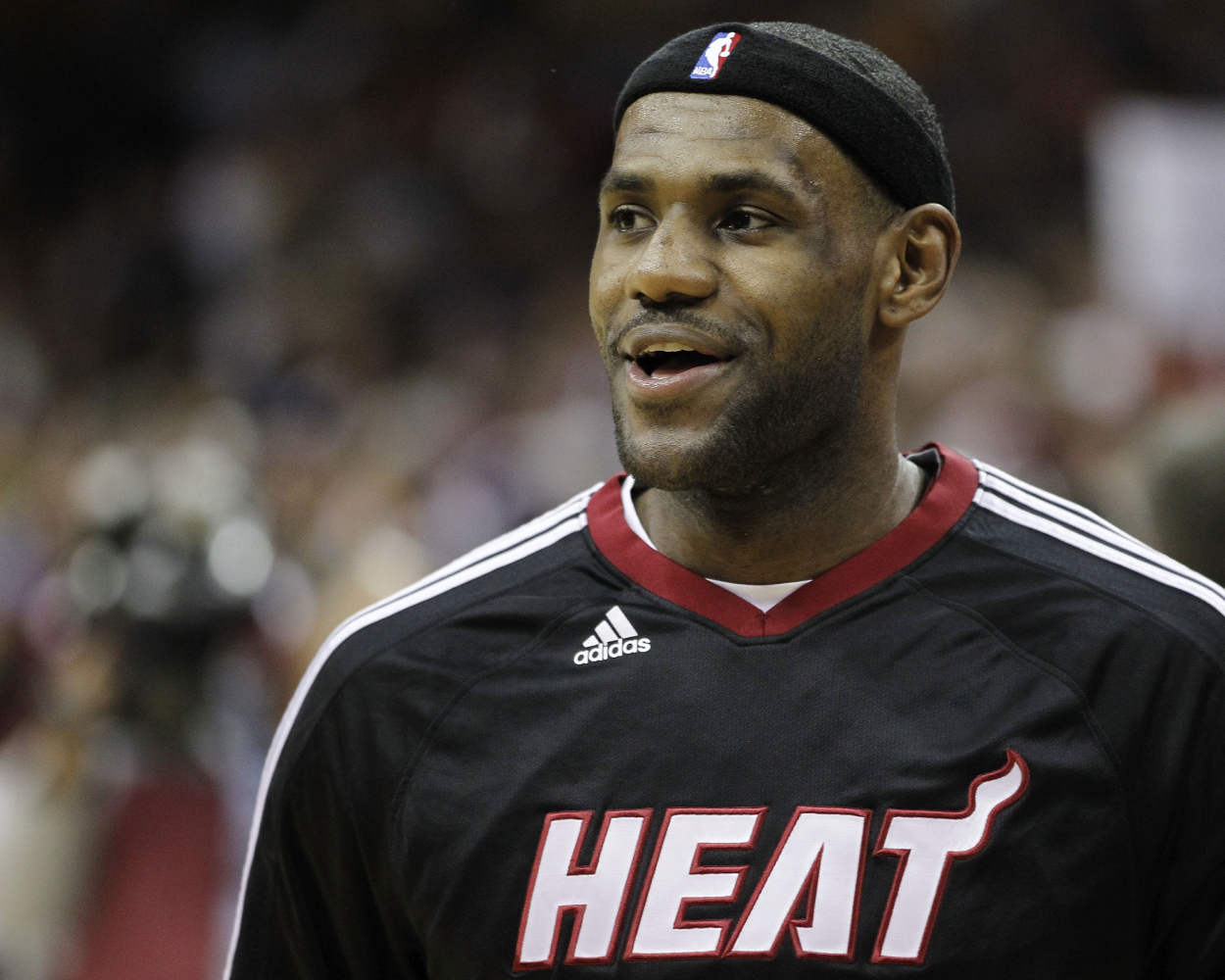 James later discussed his return to Cleveland while talking to ESPN in 2018.
"It was something that nobody had ever seen before," he said, per ESPN. "Everybody knew the emotions behind it. Cable television made sure that they captured every moment. It was an eerie feeling, just going back. It was an uncomfortable feeling going back because of the situation. And I knew how up in bunches everybody was."
He continued: "Once I hit the court in warmups, you could hear the boos. It was probably the loudest I've ever heard boos in my life. I felt the animosity. I felt the scrutiny. But once the ball was tipped, I'm in my safe haven."
Both sides were angry and uncomfortable that night in 2010, but it all turned out OK in the end.
LeBron made up for it by winning a title in Cleveland
It took time, but things got better in Cleveland.
The Cavaliers later had the No. 1 and No. 4 picks in the 2011 NBA draft. They selected Kyrie Irving and Tristan Thompson with those picks. Cleveland then used the No. 1 pick in 2014 to select Andrew Wiggins, but traded him for Kevin Love.
It was also in 2014 when James made his big return back to the Cavs. He ultimately led them to the NBA finals that season, but they lost to the Golden State Warriors in six games.
In 2015-16, though, he, Irving, Love, and Thompson led the Cavs to a long-awaited NBA title; the franchise went from being a laughingstock to a basketball powerhouse.
James may have had a hand in Cleveland fans going through some dark times, but he later paid them back by winning them an NBA championship.
All is forgiven.
Stats courtesy of Basketball Reference