LeBron James Is Setting a New Record With a Mind-Boggling Income Figure for 2021-22
Los Angeles Lakers star LeBron James isn't even in the top five in terms of NBA salaries. But according to a report, his earnings for the 2021–22 season will demolish a record he set just last season. James is on his way to becoming the first $100 million player in NBA history.
James is one of six players set to make more than $40 million this season, but he is at the bottom of that list. However, when taking off-the-court income into account, the four-time NBA champion lapped the rest of the field.
LeBron James already has a massive net worth
Reports in the summer of 2021 said James topped the $1 billion mark in career earnings, which was true. But his net worth is only (only!) $850 million.
Besides his vast paychecks from the Lakers, James' off-court income projects to $70 million this season. He gets $32 million from Nike alone, and he cashed in big by allowing his likeness to be used in the popular Fortnite video game.
The four-time NBA MVP accumulated $346.2 million in salary over his 18 NBA seasons. He'll add another $41.2 million to that total this season and is under contract for 2022–23 at a $44.5 million price tag. By the end of his current contract, his career earnings project to nearly $432 million.
He'll turn 37 in December but is still playing at a high level. James is a 17-time All-Star and All-NBA selection who averaged 25.0 points per game in an injury-marred 2020–21 campaign. Among players in their age-36 seasons or older, only Karl Malone in 1999–00 (25.5) had a higher scoring average than James posted last season. LeBron's combination of longevity and productivity is a rarity.
James blows through the $100 million barrier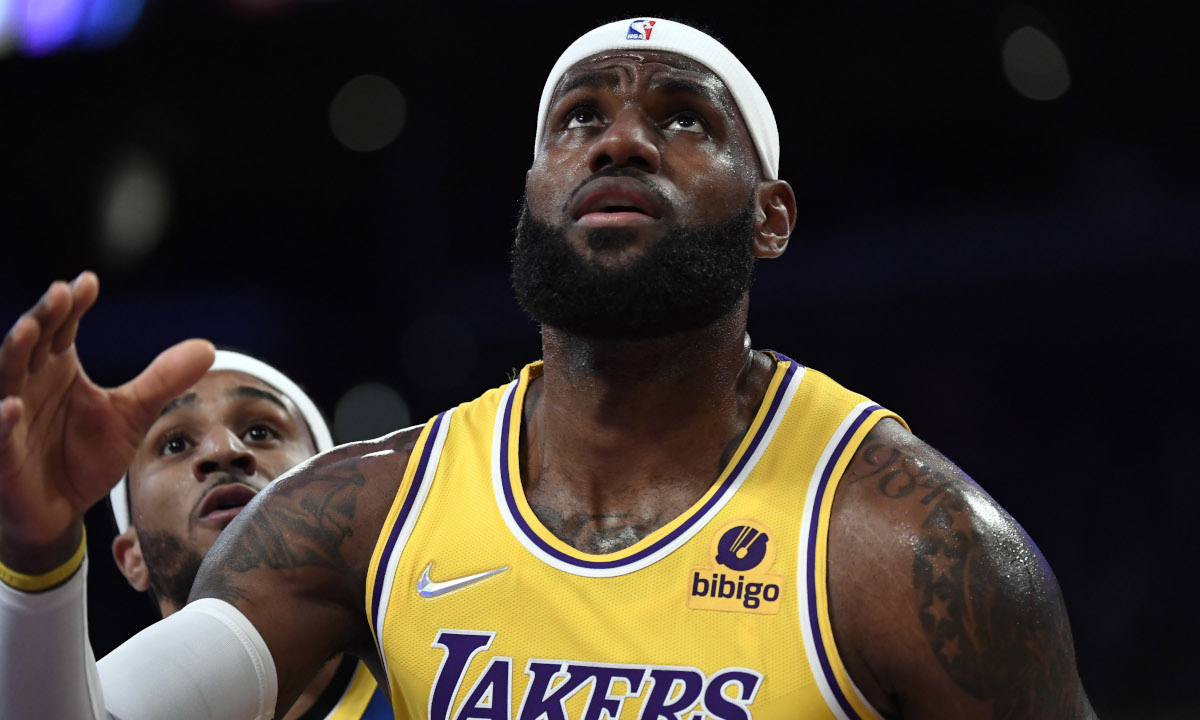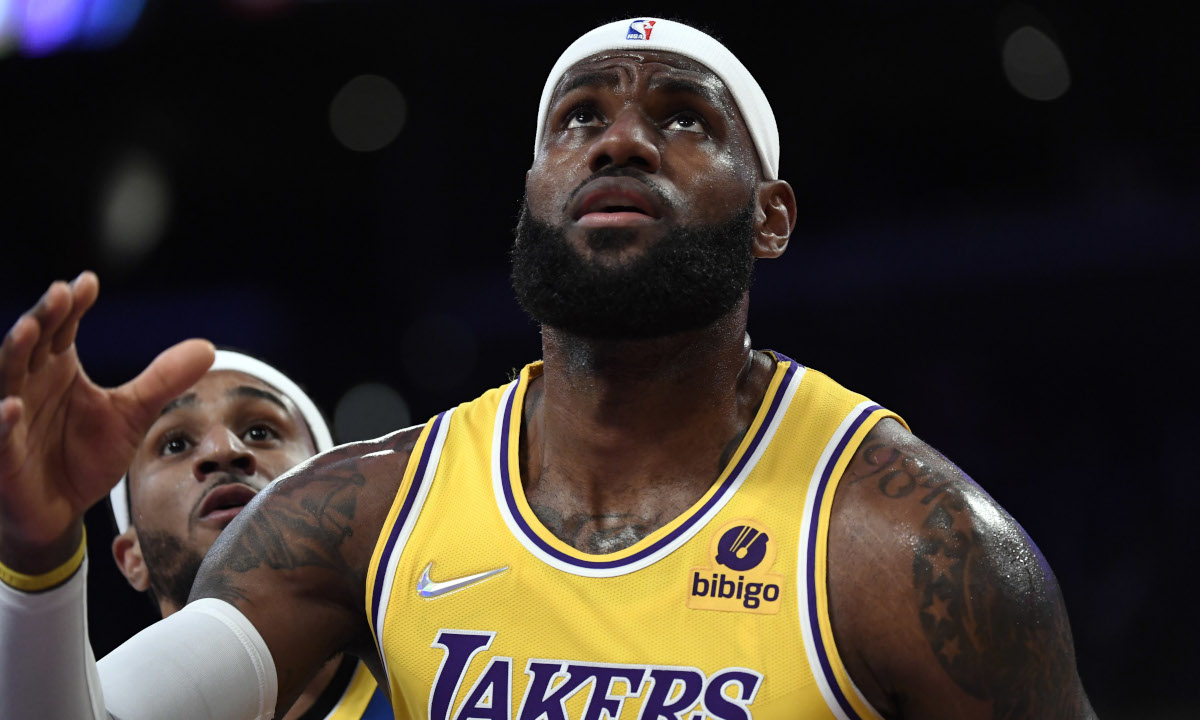 Last season, LeBron James earned a then NBA-record $96.5 million, according to Forbes. He'll become the NBA's first $100 million a year player this season when he collects his $111.2 million income.
Despite being at the top of the NBA salary list, Stephen Curry of the Golden State Warriors finished well back of James on the Forbes list with earnings of $92.8 million. His $45.8 million salary is more than $1 million more than Brooklyn Nets star James Harden and his former Houston Rockets teammate John Wall. Both will get $44.3 million this season.
Russell Westbrook — James' new teammate with the Lakers — is fourth at $44.2 million, and Kevin Durant of the Nets rounds out the top five with a salary of $42 million.
Including off-court revenue, Durant moved up to third at $87.9 million. Milwaukee Bucks superstar Giannis Antetokounmpo is next at $80.3 million, and Westbrook is fifth at $74.2 million.
The rest of the top 10 includes Harden ($62.3 million), Damian Lillard of the Portland Trail Blazers ($56.3 million), Golden State's Klay Thompson ($54 million), Paul George of the Los Angeles Clippers ($47.8 million), and Miami Heat star Jimmy Butler ($47 million).
How much longer will LeBron James play in the NBA?
Entering his 19th season, LeBron James is still a massive star. But he's had the two worst injuries of his career in the last three seasons. A groin injury kept him out of 27 games in 2018–19, the same amount he missed with ankle woes last season.
James is on pace to break Kareem Abdul-Jabbar's all-time scoring record sometime in 2022–23, provided he stays relatively healthy. He's also in the top-10 all-time in assists (eighth with 9,696), free throws made (7,582) and attempted (10,337, both fifth), and minutes played (sixth at 50,055).
His critics will doubtlessly point out he's the NBA's all-time leader with 4,592 turnovers, a statistic not kept until 1977–78. For the record, Harden is the single-season record-holder with his 464 giveaways in 2016-17.
A clue to James' future could come from his son, Bronny. The 17-year-old is playing at LA's Sierra Canyon School and could apply for the NBA Draft as soon as 2023. That's the same year LeBron's contract expires.
If LeBron James wants to hang around the NBA long enough to play with or against young Bronny, some team will jump at the chance to sell some extra tickets.
Statistics courtesy of Basketball Reference. Contract information courtesy of Spotrac.
RELATED: LeBron James' Former Teammate Shares His Compelling Thoughts on The King's Underrated Skill: 'It's Just on Another Level'