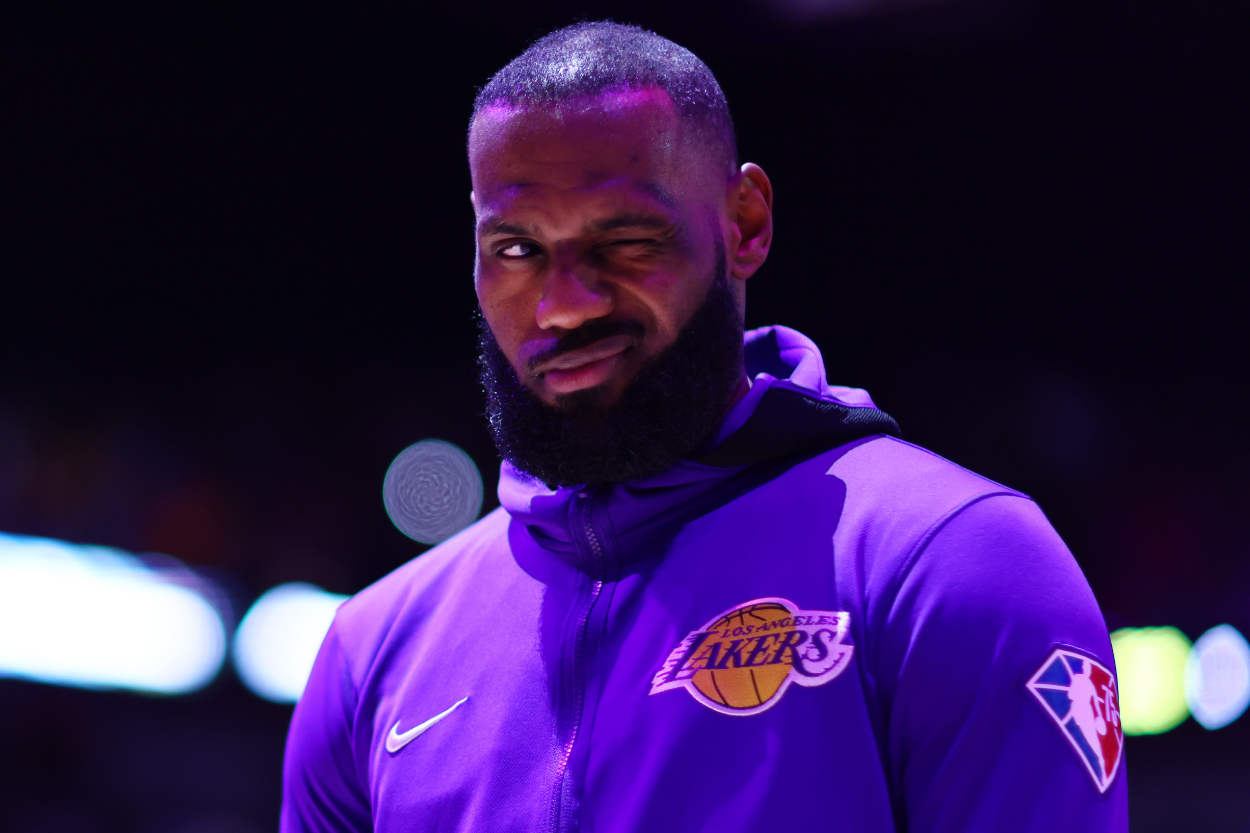 LeBron James Shares Ominous Message on Why He's Still Confident in His Abysmal Lakers
The Lakers are seven games under .500 and have lost three games in a row. LeBron James is still confident, though, and shared an ominous message about why that is.
For nearly 20 years, teams have been afraid to poke the bear (the bear being LeBron James).
James is arguably the greatest player of all time, and he plays his best when counted out (flashback to the Cleveland Cavaliers trailing 3-1 in the 2016 NBA Finals). However, it's easy not to worry about him when the rest of his team lacks any effort and seems to have little to no chemistry.
But The King is still confident in his abilities and proved that with an ominous message after the Los Angeles Lakers' recent loss.
Despite LeBron James' best efforts, the Lakers still stink
LeBron James is having one of his best scoring seasons in years. He's averaging his most points (28.9) since he was 25, and he's shooting his highest field-goal percentage since joining the Lakers, making 52.0% of his shots.
However, his efforts have essentially been for nothing. The Lakers have lost three straight games and are 6-15 in their last 21 contests. They are currently No. 9 in the Western Conference and have a 27-34 record.
Aside from James' dominance, Anthony Davis has been unable to stay on the court this season. He has only played in 37 games due to injuries. Russell Westbrook, on the other hand, is a turnover machine and is shooting a lousy 43.2% from the field.
As a team, LA is giving up an abysmal 112.4 points per game, which ranks No. 24 in the NBA. Its offensive rating is also atrocious, ranking 25th at 108.6. The Lakers are fourth in the NBA in most turnovers per game (14.7) and 19th in three-point shooting (34.6%). They are horrible at generating second-chance shots, only averaging 9.5 offensive boards a night, and they can't shoot free throws worth a lick, sinking just 72.5% of their attempts, which is second-to-last in the league.
You can point to many reasons why the Lakers have had a disappointing season, but LeBron isn't one of them. And that appears to be driving his confidence.
LeBron James shared an ominous message about why he's still confident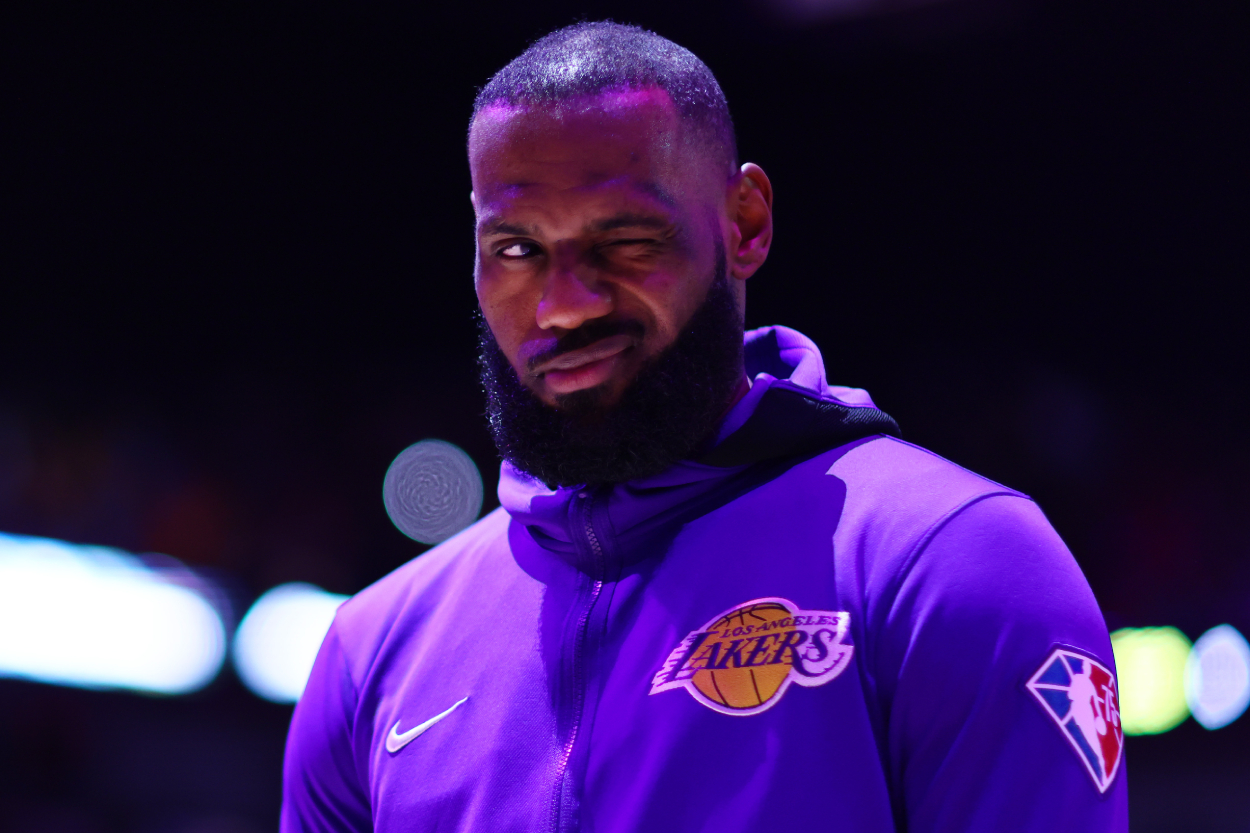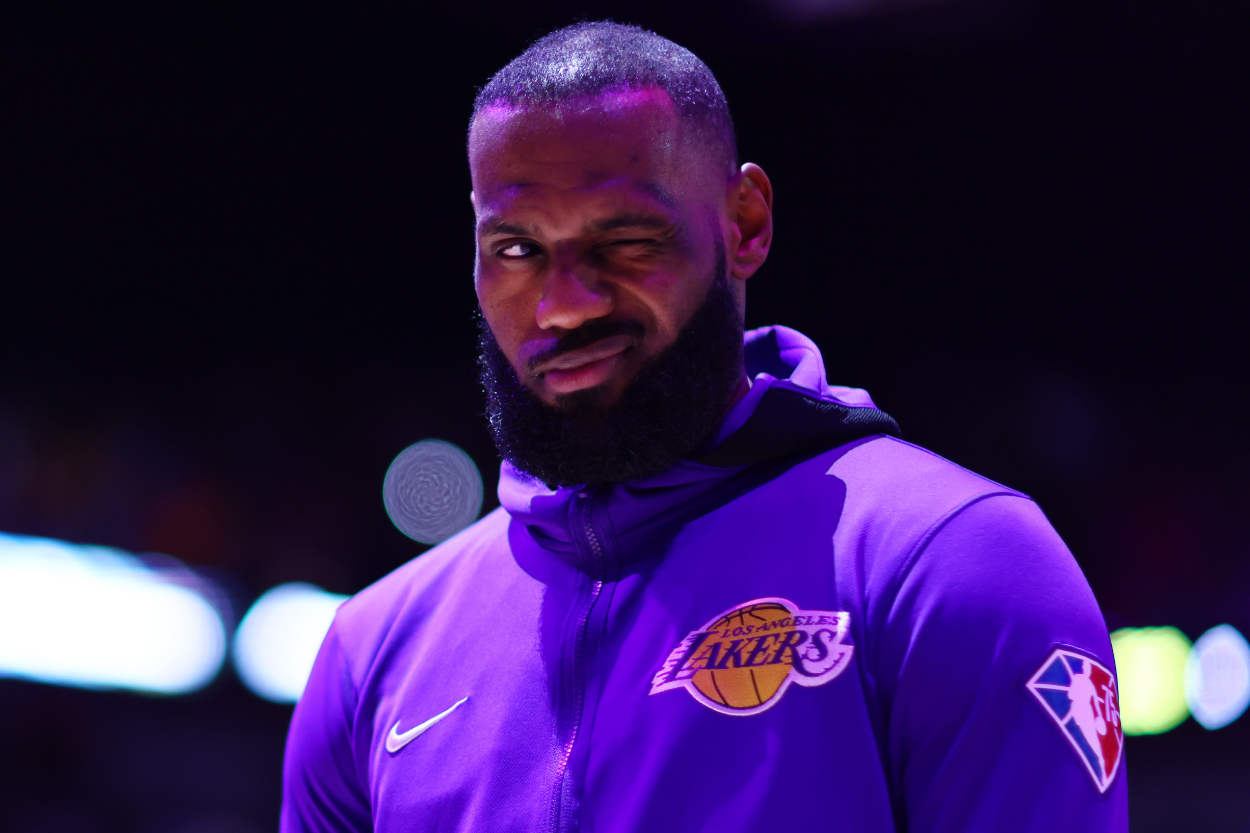 The Lakers rallied from a 21-point deficit against the Dallas Mavericks on March 1. But they allowed the Mavs to end the game on a 15-4 run and lost 109-104, resulting in their third consecutive loss.
Despite sitting seven games below .500 and not showing any signs of life in their recent games, LeBron James is still confident in the Lakers.
And when asked about his confidence, James' response sounded like something straight out of a future hype video that ESPN will use once the Lakers turn their season around.
"Because we still have games to play," James said in regards to why he's still confident, per the team's YouTube. "Until you stomp me out, cut my head off, bury me 12 feet under, then I got a chance."
That's not terrifying at all.
James continued: "So, that's my confidence. Obviously, at the end of the day, we gotta come in and win ball games and we gotta play better, but as long as we got more games to play, we still have a chance. So, that's my confidence. I hate losing. I feel like poop right now. But tomorrow's a new day."
LeBron James' confidence won't be enough for the Lakers to turn things around
The issue with this future hype video is that it will never happen. LeBron James has gone on unreal runs in the past, but he had teammates whose games complemented his more.
When the 2014-15 Cleveland Cavaliers dug themselves out of a 19-20 hole and ended up reaching the NBA Finals, James had stellar players like Kyrie Irving and Kevin Love to rely on when needed. He also had several shooters to kick the ball out to, which resulted in a dominant offensive run.
The Cavs went 34-9 to end the season and had the No. 1 offensive rating (112.4) in the NBA during that stretch. The Lakers' offensive rating this year? They rank 25th at 108.6.
We all know James is going to show up more times than not. He will play his heart out, and he will do it at a high level. His teammates, though, have lacked effort offensively and defensively all year. If they haven't changed things at this point, will they ever be able to flip the switch?
It's unlikely.
For the rest of this season, the Lakers will probably just waste LeBron James' dominance (and confidence). He's great, but he can only do so much.
Stats courtesy of Basketball Reference and NBA.com