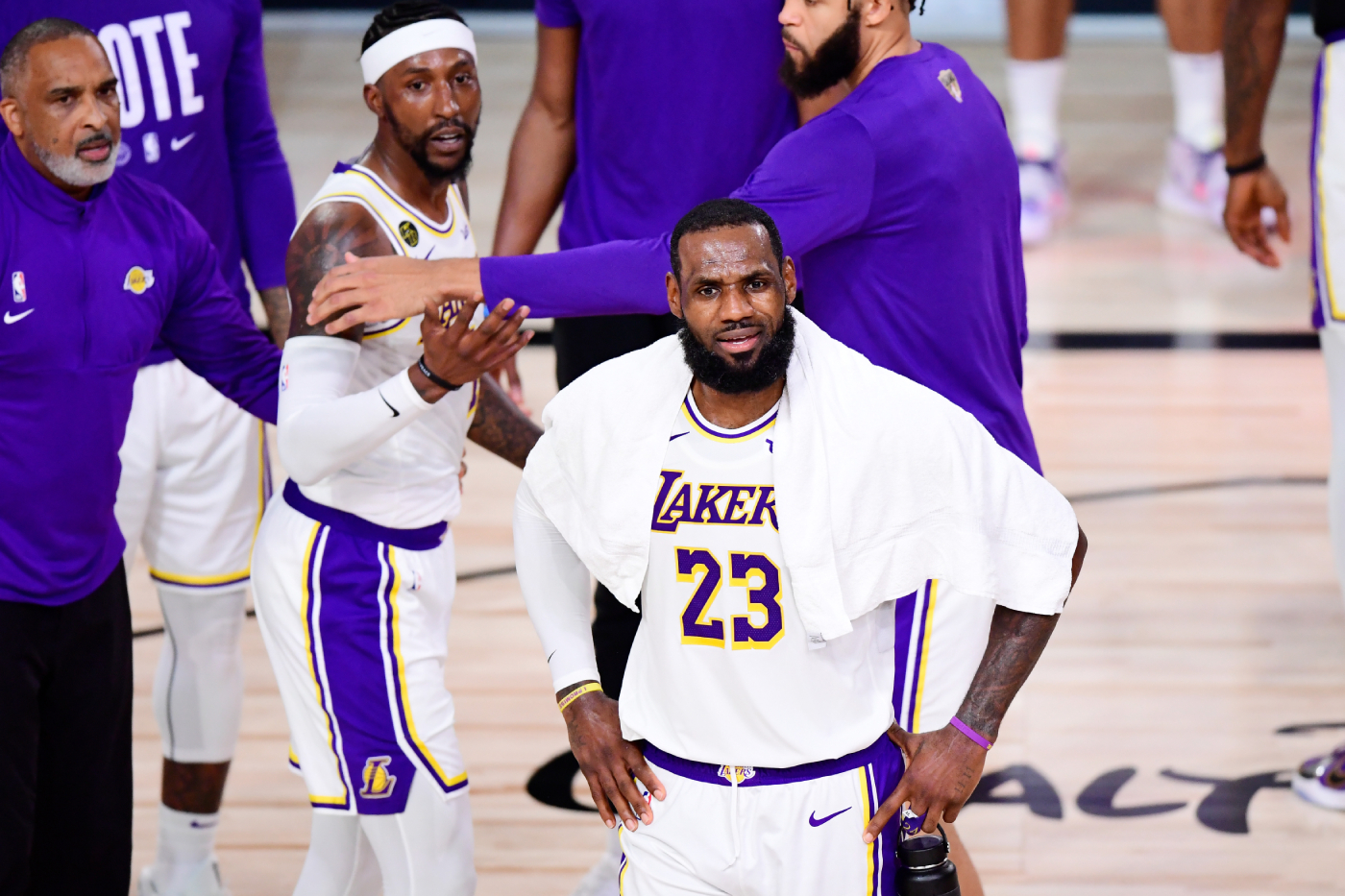 LeBron James Sternly Reveals He Would Have Had 'More Than Words' With a Youth Football Coach
LeBron James wasn't happy with a youth football coach recently. He even said he would have had "more than words" with him if he were there.
LeBron James has been one of the most influential players in the NBA over the years. His opinion ultimately holds a lot of weight, too. Whenever he says something, it typically goes viral. Recently, James sent out a stern message about a youth football coach who has come under fire after hitting a young football player. James hasn't been alone in his frustration, either.
A youth football coach recently hit a young player
According to Newsweek, a Savannah youth football coach, Gerrell Williams, recently hit a child's helmet. It came during the 2020 American Youth Football National Championships.
A video of the incident went viral, as Williams hit the child and knocked him off balance the first time. The coach then hit the kid again a second time, and the child fell to the ground.
The child's mother, though, chose to not press charges, according to ESPN, but Maj. Jacob Ruiz said Friday that the Osceola County Sheriff's Office has decided that charges for child abuse will be filed "regardless of parent's decision not to press charges," per ESPN.
The league also expelled Williams.
"We are of course beyond disappointed in the coaches actions, which are wholly inconsistent with the fundamental value of youth sports, which at its core is an opportunity for adult leaders to be role models for our nation's youth," executive vice president and general counsel at American Youth Football, Adam Laufer, said in a statement, per ESPN.
Additionally, a Chatham County Sherriff said that Williams — who was a counselor in a detention center — is no longer employed.
"CCSO reviewed the video and we are very disturbed by the actions of Mr. Gerrel Williams," Chatham County Sheriff John Wilcher said in a statement, according to Newsweek. "The Chatham County Sheriff's Office does not condone this behavior. As of Dec. 10, 2020, he is no longer an employee of the CCSO."
Williams ultimately addressed the incident on Facebook Live.
"There is no excuse for my actions. He forgives me and his parents have forgiven me, so nobody else should be bashing me," he said in the video, according to Newsweek.
LeBron James responded to the video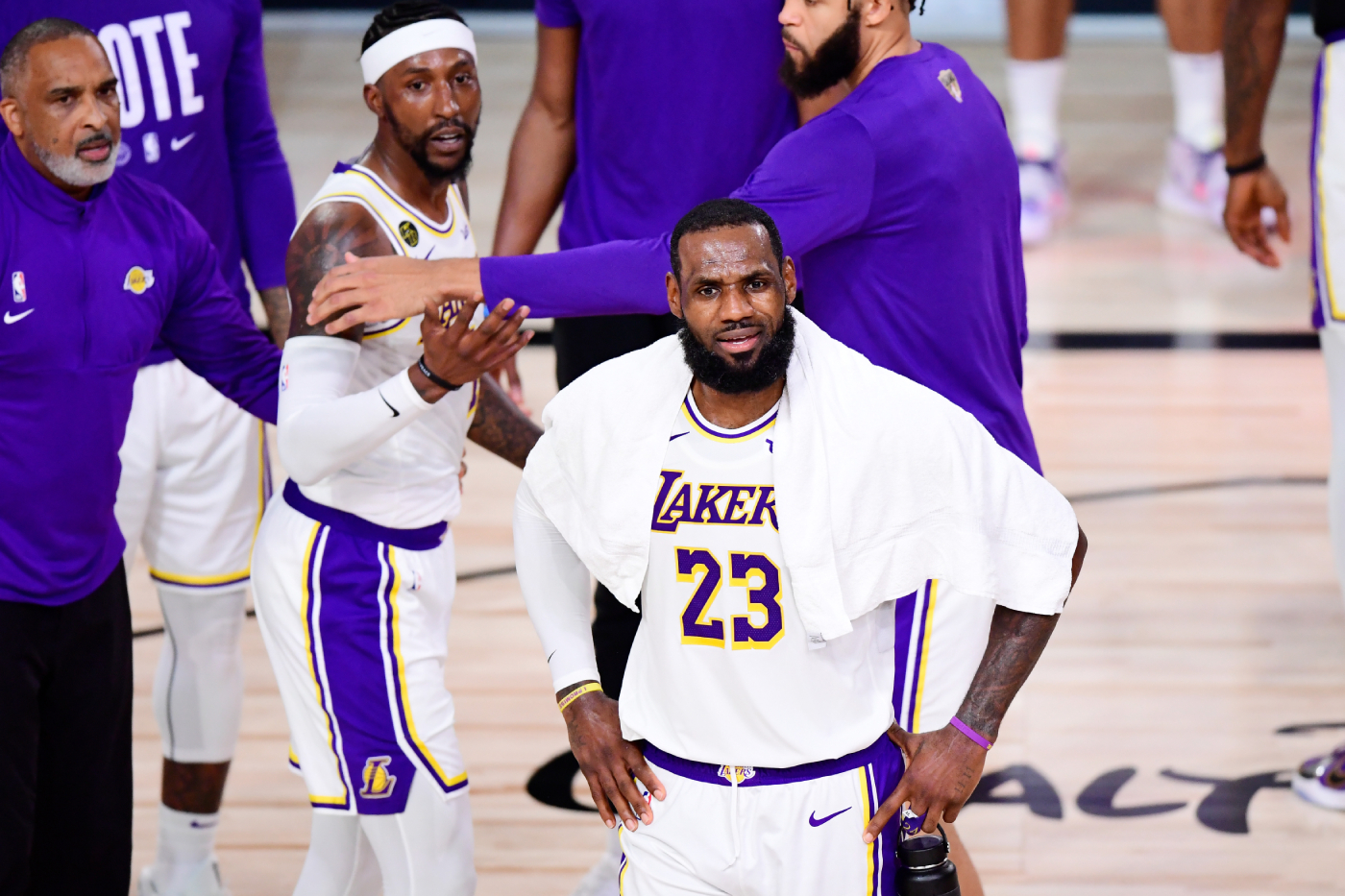 Many people have had strong reactions to the video throughout the past couple of days. For good reason too. A grown man hitting a child who is much smaller than him is very upsetting to watch.
LeBron James is among the people who have sent out a reaction.
"Ain't no way!!! Couldn't be my kid," James wrote in an Instragram Story, according to Newsweek. "Hell, if I there and it's not even my kid we gone have more than words for sure."
James is not the only athlete, or former athlete, to respond to the video, either.
Other sports figures have sent out responses to the video
Among the athletes and former athletes to give a response to the upsetting video has been former star NFL player Shannon Sharpe.
"IF* that's my child. I've got to have him, I'm going to carry his punk a**," Sharpe wrote on Instagram. "Even IF* that's his kid, I'll whip him. I won't let anyone prey on the weak or vulnerable in front of me. Not going to happen."
Former Pro Bowl offensive lineman for the Cincinnati Bengals Willie Anderson also said this on Twitter.
"Online community football fans, and parents," Anderson tweeted. "We make a lot tweets go viral about football. This is about kids safety and punk a** little league coach. Please make this go viral. My heart hurts for these kids getting [that] kind of abuse in public Imagine what's not seen."
No one wants to see the abuse of a young child. Williams' behavior was despicable. Now, many people hope to see him get punished for his actions. It's hard to tell if the voices of prominent sports figures like LeBron James and Shannon Sharpe had anything to do with charges getting filed. It is encouraging, though, to see big-time athletes use their platforms to stand up for someone who was severely mistreated.