LeBron James' Tattoos: What They Mean and How Many He Has
Ever since he had to cover up his tattoos at his private high school in Akron, LeBron James has gotten attention for the tattoos that adorn his body. Like the messages that the superstar writes on his shoes for every game, each tattoo on James tells a story and conveys a secret meaning. From the ones that everyone knows to the ones that remain hidden behind his jersey, James's body has become a canvas with several works of art that say so much about him.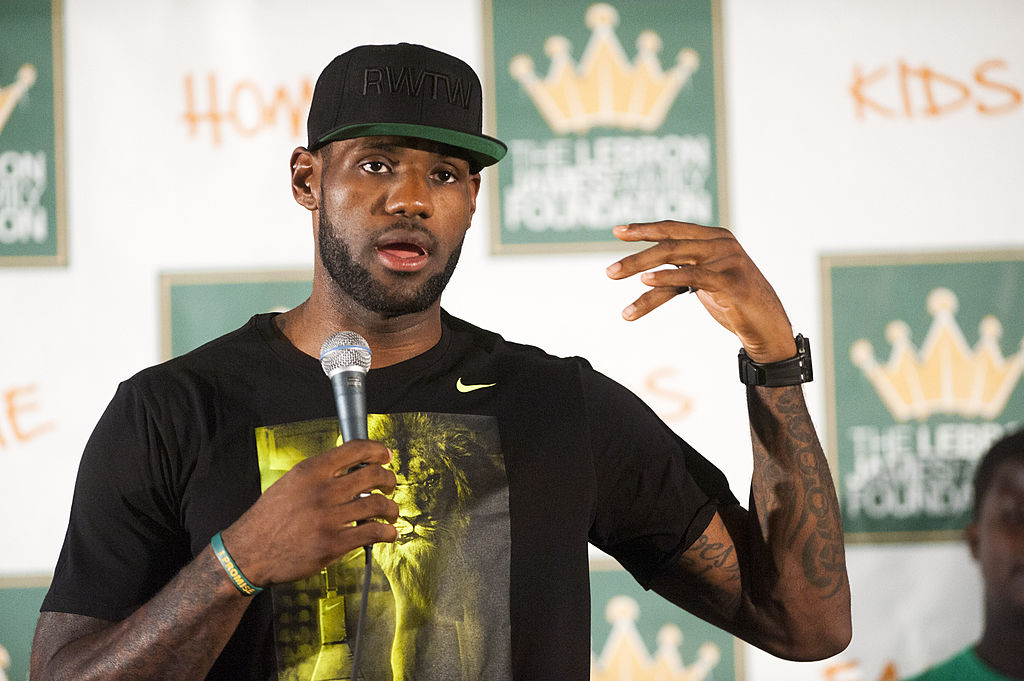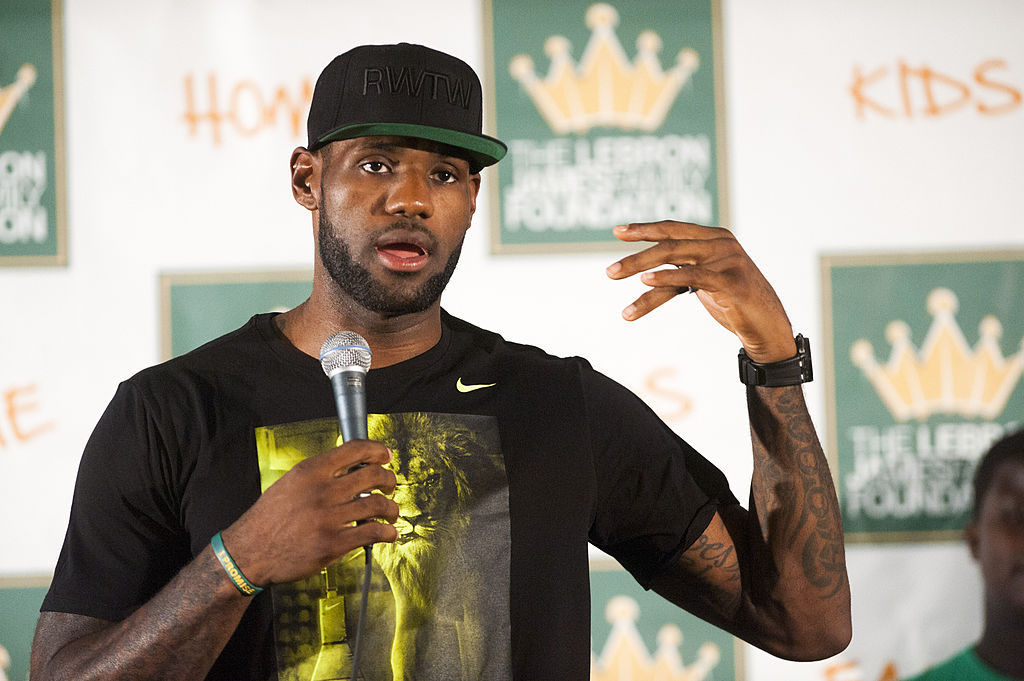 How many tattoos does LeBron James have and what was his first? 
It might not be surprising that a player who has worn 23 for most of his career after his favorite player growing up has 23 tattoos to match that. The tattoos are everywhere, although James isn't as inked up as his former teammate JR Smith and some of the other players in the NBA. He got his first tattoo while still in high school to commemorate his first appearance on the cover of Sports Illustrated.
That tattoo, like the Sports Illustrated cover, announced James as the "Chosen 1," a reference to the label that the magazine put on him that would shape him as he entered the NBA. The tattoo remains his most iconic, and while many may have regretted such a bold prediction on their skin, James has proven time and time again that the label was an apt one. 
The LeBron James tattoos meaning
The definitive story of James's life and career may actually be best told by his ink. The crowned lion on his bicep speaks of a royal beast who came in and took the league by storm, as does the winged lion on his chest.
His "Witness" tattoo on his leg harkens back to an advertising campaign that was linked to his 2006 playoff performance, which many saw as his official welcome into the league's brotherhood of superstardom. 
From the "330" that references his hometown in Akron to a quote from the movie Gladiator, James proudly displays his upbringing and his favorite things on his skin. The "Loyalty" on the left side of his abdomen speaks to something James has spoken highly of throughout his career and explains why his circle remains tight with many friends who he has known since childhood.
James' tattoos cover nearly everything about him, his life, his interests, his career, and of course, his family. James has his mother's name on his bicep, and all of his kids' names tattooed throughout his body. This should surprise nobody, as he constantly showcases them and speaks highly of them every chance he gets.
James has valued family since growing up with his single mother, and that only seems to have grown as he's gotten married and had kids of his own and even has the word "Family" tattooed on his abdomen.
His son, Bryce, has his name on tattooed on James's tricep as Bryce Maximus, another Gladiator reference. His other son, LeBron Jr., is immortalized as "Prince James" on his forearm. 
Speaking with ink
LeBron James rarely speaks about his tattoos, and this might make them more interesting. Although James has been remarkably candid about what was on his mind throughout his career, much of the ink speaks for himself. In 2010, he unveiled a tattoo that says "History" which, while not his tattoo, appears to be the final message-based tattoo as of today. 
Time will tell if James gets more tattoos in the future, but in a league where tattoos can be everything from a clothing brand to a picture of Willie Nelson, James stays personal when it comes to his tattoos. The quotes pertain to his career, the names are those important to him, and the art paints a picture of different aspects of his personality.
The meaning of the birds on his right bicep, the flames on his bicep, the stars surrounding the word "Beast," and abstract phrases like "Hold my Own" right beneath it may have meanings, but he hasn't said what they are. 
The league is increasingly tattooed, and many of these tattoos can be hard to see on television. In the case of James, however, the tattoos do not appear to be for show, but himself, his family, and those closest to him.