LeBron James Trolls His Haters and Pumps up Lakers Fans All in a Single Instagram Post
It's been quite the offseason for the Los Angeles Lakers, as they not only added shooters around LeBron James and Anthony Davis, but they also traded for a former league MVP in Russell Westbrook.
However, while James, Davis, and Westbrook are the NBA's newest, and maybe most dangerous, Big Three, they certainly have their skeptics. James hears all the criticism, though, so he recently used a single Instagram post to troll his haters and excite Lakers fans.
LeBron James and the new-look Lakers have their skeptics
There always seems to be fans who are skeptical of LeBron James-led teams, even when they are stacked, but The King's current Lakers squad is maybe one of his most polarizing.
The team added big names like Carmelo Anthony and Russell Westbrook, but there seems to be two major concerns about LA: the players' ages and the Big Three's lack of 3-point shooting prowess.
In regards to the former, the Lakers have one of the oldest teams in NBA history. James turns 37 years old in December while Anthony is already 37, Marc Gasol and Trevor Ariza are 36, Dwight Howard is 35, Wayne Ellington is 33, and Westbrook and Kent Bazemore are 32.
Sure, age shouldn't matter if they can still hoop, but injuries could be more of a factor for older stars, which should be concerning for Lakers fans, given that James and Anthony Davis both missed time last season.
When it comes to the 3-point shooting concern, James has improved his jumper over the years, as he made 36.5% of his shots from long range last season. He, however, has always worked better when taking it to the hoop. Westbrook, on the other hand, only shot 31.5% from deep last year, while Davis only made 26% of his shots from beyond the arc.
So, the concerns about the Lakers are certainly justified, but James has seen them and doesn't seem too worried.
LeBron James used an Instagram post to troll his haters and excite Lakers fans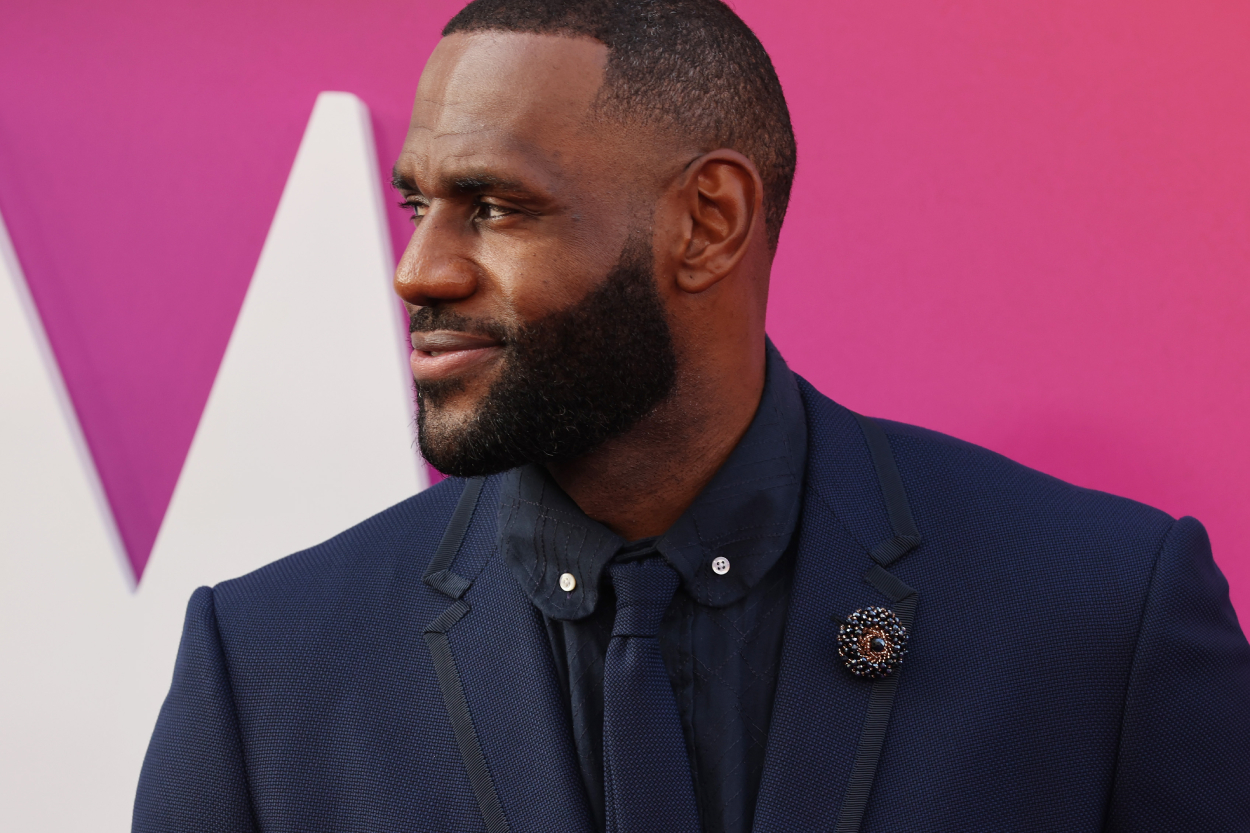 Amid the busy offseason for the Lakers, LeBron James recently took to Instagram and posted photos of him and Russell Westbrook working out together.
The pictures alone should get Lake Show fans pumped up, as the combination of the two superstars can be pretty special. But James' caption was a stern message for their skeptics.
"Work with the Brodie! I agree I don't think this will work [Russell Westbrook]," James posted. "[Lakers assistant Phil Handy] you different by the way."
In response, Westbrook commented several shouting emojis and said, "you already know what we on Brodie!!!"
James and Westbrook — who also attended a Laker Summer League game together that same night — appear to know that many fans don't think the Westbrook-James-Davis Big Three will work. But they seem motivated to prove all the haters wrong.
The Lakers have a chance to win a championship with their new Big Three
Despite the questions around the Big Three, the Lakers still have enough talent to win a championship in 2020-21.
James and Westbrook are two of the greatest passers of all time. The King is not only third in NBA history in points (35,367), but he's also eighth in assists (9,696), while Westbrook, who is No. 1 in NBA history in career triple-doubles, has averaged a triple-double in four of the last five seasons and is 12th in NBA history in assists with 8,061.
Both James and Westbrook should be able to score with ease, as defenses will have their attention split between them and Davis. And the two stars will likely set each other and their teammates up for easy baskets as well.
In addition to the Big Three, though, the Lakers also have great shooters around them in Anthony, Ariza, Ellington, Kendrick Nunn, and Malik Monk. So, while James, Westbrook, and Davis aren't the best of shooters, they will have guys who can make up for their weaknesses.
All in all, the combination of two excellent scoring passers in James and Westbrook, an all-time great big man in Davis, and the elite shooters around them could be a significant challenge for defenses to stop. Sure, the haters are justified in their skepticism, but if it all works out, the Lake Show could be one of the hottest programs on TV this winter.
Stats courtesy of Basketball Reference