LeBron James Vaulting Himself Into a Superstar Category Michael Jordan Didn't Dare Touch
Six months ago, LeBron James never envisioned his sustained excellence in his 19th campaign being put to waste. Unfortunately, that is exactly where James sits as the Los Angeles Lakers head into the second half of the 2021-22 season.
The 18-time All-Star's massive influence over the franchise has become the chief point of discussion. As the chatter around his long-term future intensifies, so does the criticism regarding his handling of the situation. Interestingly enough, James' challenging position is one that his idol, Michael Jordan, never dared to explore.
LeBron James caught in a tough spot with the Lakers
The Lakers' prolonged tumult has predictably put LeBron James' future at the forefront.
The 18-time All-Star isn't happy with how things have transpired despite his continued ageless performance in his 19th campaign. Instead, Los Angeles is floundering in the back end of the playoff picture, sitting in the ninth spot and destined to fall into the play-in tournament.
Meanwhile, the All-Star break brought more drama as James raised eyebrows by suggesting he could return to the Cleveland Cavaliers for a third stint. He also went out of his way to praise Oklahoma City Thunder general manager Sam Presti. His remarks only fuel the notion that he's frustrated with the Lakers' lack of movement at the trade deadline.
Since then, various reports have emerged suggesting that James and Klutch Sports didn't like that Los Angeles didn't move Russell Westbrook. On top of that, The Athletic's Bill Oram detailed that the star forward has a grip on the Lakers that not even Kobe Bryant possessed.
The troublesome situation moves the Lakers toward another offseason in which a massive roster rebuild will likely unfold. At the same time, the matter is a stark contrast to what Michael Jordan experienced during his time with the Chicago Bulls.
Michael Jordan never interfered with Bulls' roster construction
James has ventured through much of his career dealing with constant comparisons to Michael Jordan.
The bulk of that conversation is bombarded by negativity linked to his championship failures rather than the comparable sustained excellence. However, the Lakers drama in recent months brings forth how Jordan handled roster decisions in Chicago.
Whereas James has become so engrained in that regard that he's drawn the "LeGM" nickname, Jordan never went that route with longtime Bulls general manager Jerry Krause despite their deep-rooted friction.
"I'll say this about him, he never came to me and asked for other players," Krause said via the New York Post. "He never came to me and asked me to draft a player. He never came to me to ask me to trade for a player. Never once did that happen. Part of it was he thought he was so darn good he thought he could win without them, I'm sure of that. … Michael was smart enough to understand the organization, and he understood what we had to do as an organization. … He never complained to me."
Michael Jordan may not have agreed with many of the roster decisions, especially at the tail end of his run in Chicago, but he never approached Krause. His supreme self-confidence likely contributed to that, but it's interesting that he didn't force roster change.
At the same time, the league's landscape has drastically changed since Jordan's time with the Bulls. Star power controls the NBA, especially organizations building around those talents. The threat of losing those players via a trade demand or departure in free agency sit as realistic possibilities.
Jordan's era didn't feature as much player turnover, with star talent more often than not staying with their respective franchises. There is an easy pathway to bash James for his handling of things behind the scenes, but player empowerment is a significant part of that increased say existing.
The four-time champion simply utilizes that to put himself in favorable positions. Has it always worked out? No, but he's garnered complete control of his NBA future. Now, the question is whether that will lead him to finish his playing days out in Los Angeles.
Lakers must make massive roster changes to keep LeBron James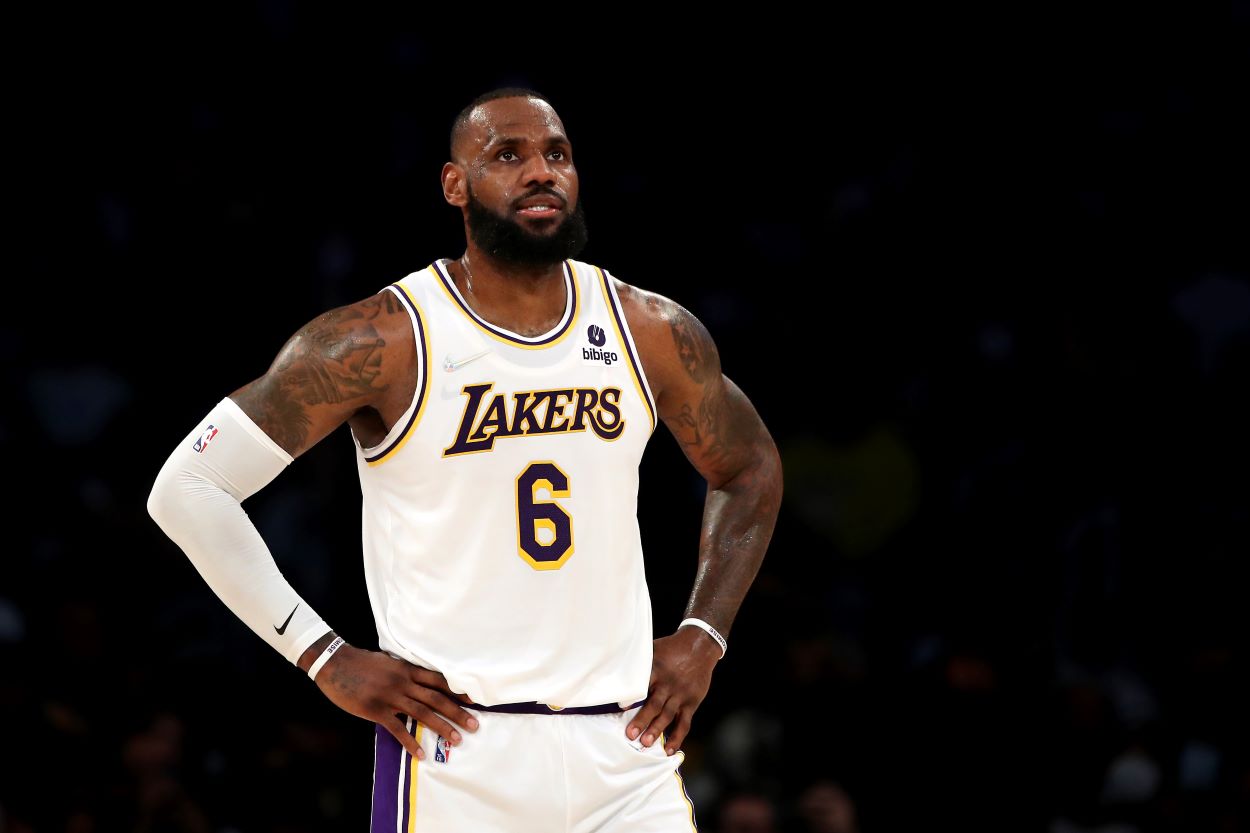 As much as the Lakers put themselves in this troubling spot, the franchise knows what it must do.
Los Angeles' future is entirely connected to the star forward. The 37-year-old is still playing at an elite level even as he pushes toward two decades in the league. The front office can still build around him, but it requires more help than in previous years due to more prominent health issues.
James is amid a remarkable campaign, but he has missed 17 games and is currently dealing with a leg injury that forced him to miss five straight contests. If the organization is sticking with general manager Rob Pelinka, that further underlines the need for massive roster change.
In the meantime, the 18-time All-Star will shift all his efforts toward pushing his team toward the playoffs, eyeing NBA title contention. Ultimately, the Lakers know what they must accomplish to convince the future Hall of Famer to play the rest of his career in a purple-and-gold uniform.
Like Sportscasting on Facebook. Follow us on Twitter @sportscasting19.
RELATED: LeBron James Just Tampered With the Entire NBA, and He'll Probably Get Away With It