LeBron James' Veto Power With the Lakers Shuts Down a Trade for an Elite Shooter
While the Los Angeles Lakers were reportedly ready to pull the trigger on a trade to get sweet-shooting Buddy Hield from the Sacramento Kings, new information spells out how close that deal came to completion. LeBron James reportedly put the kibosh to the trade because he preferred the Lakers go a different direction.
With James entering his 19th NBA season, there are pros and cons to the idea of bringing in Russell Westbrook to take on some playmaking responsibility. But even with the bevy of other veterans the Lakers brought in, floor spacing could still be a problem. James, Westbrook, and Anthony Davis are most effective when they have room to get to the rim. Then again, reports of James acting as a shadow GM are not new.
Former Cavaliers GM addressed the influence of LeBron James
David Griffin was the general manager at the helm when LeBron James opted to return to the Cleveland Cavaliers in 2014. As such, Griffin was the primary architect — on paper at least — of a team that went to four straight NBA Finals and won the franchise's first title in 2016.
Griffin left Cleveland in June 2017. Team governor Dan Gilbert didn't offer Griffin a contract extension. But after he was gone, he shared with Jake Fischer of Sports Illustrated in August 2019 that he was already leaving.
"LeBron is getting all the credit and none of the blame. And that's not fun for people; they don't like being part of that world. We won despite our culture to a huge degree. And I knew it. I knew what we weren't doing," Griffin explained.
"(James) knew I could help him win. You've got to be willing to have very difficult conversations with LeBron. I always was, which is why we had a great relationship because I would tell him what he needed to hear, and he respected that I was telling him that for the right reasons."
But during an interview with Michael Shapiro of Sports Illustrated in February 2019, Griffin swatted down any ideas that James was the shot-caller.
"I feel really bad for LeBron that people talk about that as much as they do. It's just an asinine assertion that he was a shadow GM," he said. "LeBron was one of many people on the team who we talked to; it just so happens he's a basketball savant."
James played a role in the late switch from Hield to Westbrook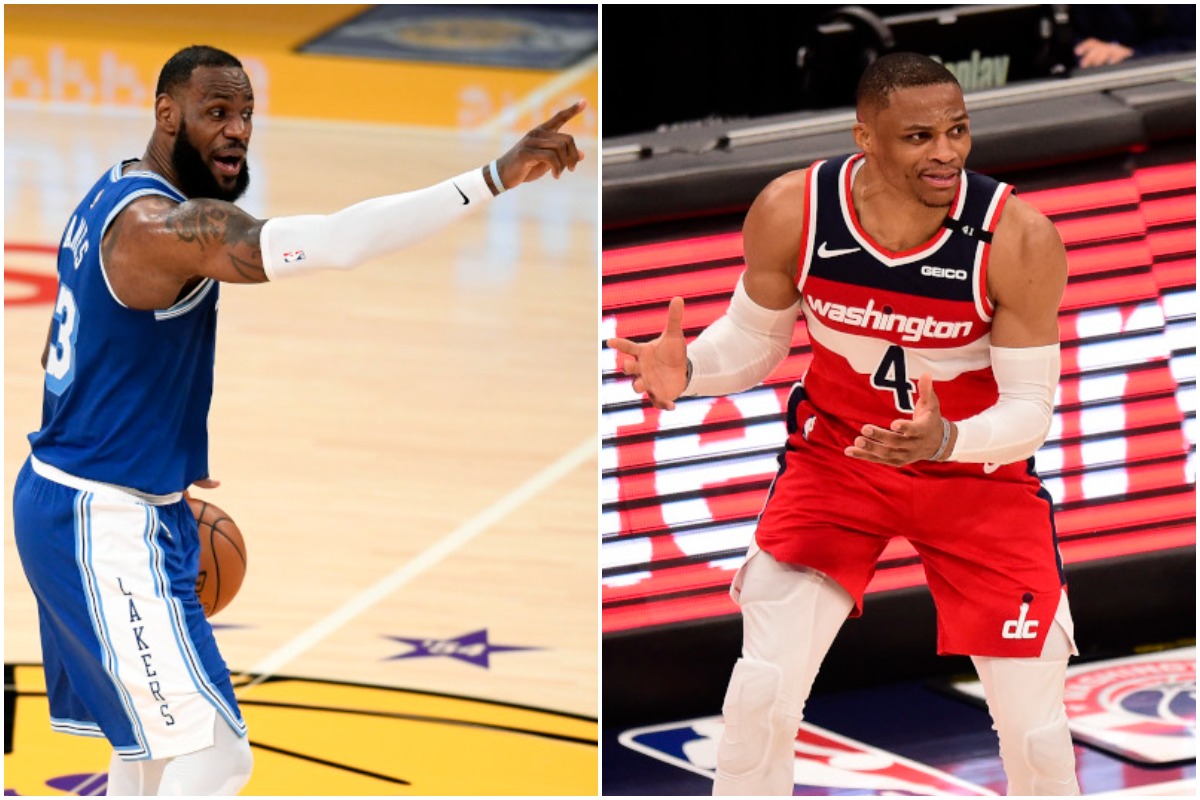 On The Lowe Post podcast, Dave McMenamin of ESPN recently said that LeBron James was critical to the rapid change of direction to pursue Westbrook:
"Certainly, LeBron James was in favor of this Russ move over the Buddy Hield move. Is it because he recognizes that perhaps the Lakers didn't have enough playmaking, and that's kind of been a point of emphasis he's had since the '16-17 season? The question is, though, did he want Russ because he recognizes he's about to be a 19-year NBA veteran who turns 37 in December and needs someone to take some of the load off him?
"Maybe that's the best thing, that he has somebody he can trust that he will hand over some of the load to. But at the same time, are the Lakers a championship team if LeBron isn't plus-plus LeBron?"
There's also an argument to be made that Hield was a better fit in LA. The Lakers' title defense collapsed in part due to critical injuries to James and Davis. But they were also near the bottom of the league across the board in 3-point shooting.
The Lakers got LeBron James some shooting, but not at Hield's level
Last season, the Lakers neither took nor made a lot of 3-pointers. Their 35.4% mark ranked 21st in the NBA, with their 11.1 makes a game ranking 25th. They were slightly higher in attempts, finishing 24th with 31.2 a night. Compare that to Hield, whose 39.1% shooting from deep was a career low.
LA did add some shooting. Wayne Ellington hit 42.2% for the Detroit Pistons last season and is a career 38.2% marksman. Then you have Carmelo Anthony (40.9% last sason), Malik Monk (40.1%), and Kendrick Nunn (38.1%). Anthony, however, is a 35.3% shooter from deep. Monk's career mark is 33.9%, and Nunn checks in at 36.4%.
Then there's Westbrook. His 31.5% shooting from range last season was his best mark in four seasons. For his career, he's hit 30.5%, but he takes around four per game, so at least the bricks will be plentiful.
LeBron James reportedly made his choice, and general lmanager Rob Pelinka delivered. Ultimately, this partnership will come down to spacing. If the Lakers get it, they could be golden once again. If not, things could quickly go pear-shaped.
Statistics courtesy of Basketball Reference.