LeBron James Wants the NBA to Take a Cue From the NFL
Growing up in the 1990s, LeBron James became a fan of the dynasties of the day. Along with the New York Yankees, James developed a passion for the NFL's Dallas Cowboys. So, it's been with more than a bit of interest that he watched HBO's Hard Knocks this summer, focused on the Cowboys for a record third time in the show's 15 seasons.  
With one fewer preseason game in 2021, the series will continue its recent pattern of five episodes from training camp and the preseason. It has been airing on HBO each Tuesday at 10 p.m. Eastern, with the remaining episodes set for Aug. 31 and Sept. 7. It's a formula James would like to see the NBA adopt.
The evolution of 'Hard Knocks'
HBO debuted Hard Knocks in 2001 with a look at the Baltimore Ravens, coming off a Super Bowl title. The Cowboys were the team in the spotlight in 2002 before the show took a four-season hiatus. It's aired every summer but once since 2007. The exception was in 2011 when a lockout delayed the start of camps.
After having trouble getting a participant to agree to the show in 2013, the NFL set down a mandate to force teams to appear. While the show's producers can still approach any franchise, clubs are exempt only if they have:
Appeared in the last 10 years.
Have a first-year head coach.
Reached the playoffs in either of the previous two seasons.
LeBron James' favorite team, the Cowboys, fit all three parameters. Their last appearance was in 2008, Mike McCarthy is entering his second season in Dallas, and the Cowboys haven't been a playoff team since 2018.
Dallas this year became the first team with three Hard Knocks appearances. The Cincinnati Bengals and Los Angeles Rams have each been on twice. But could the concept work in the NBA?
A LeBron James-led team might be an exciting topic, but it's not a slam dunk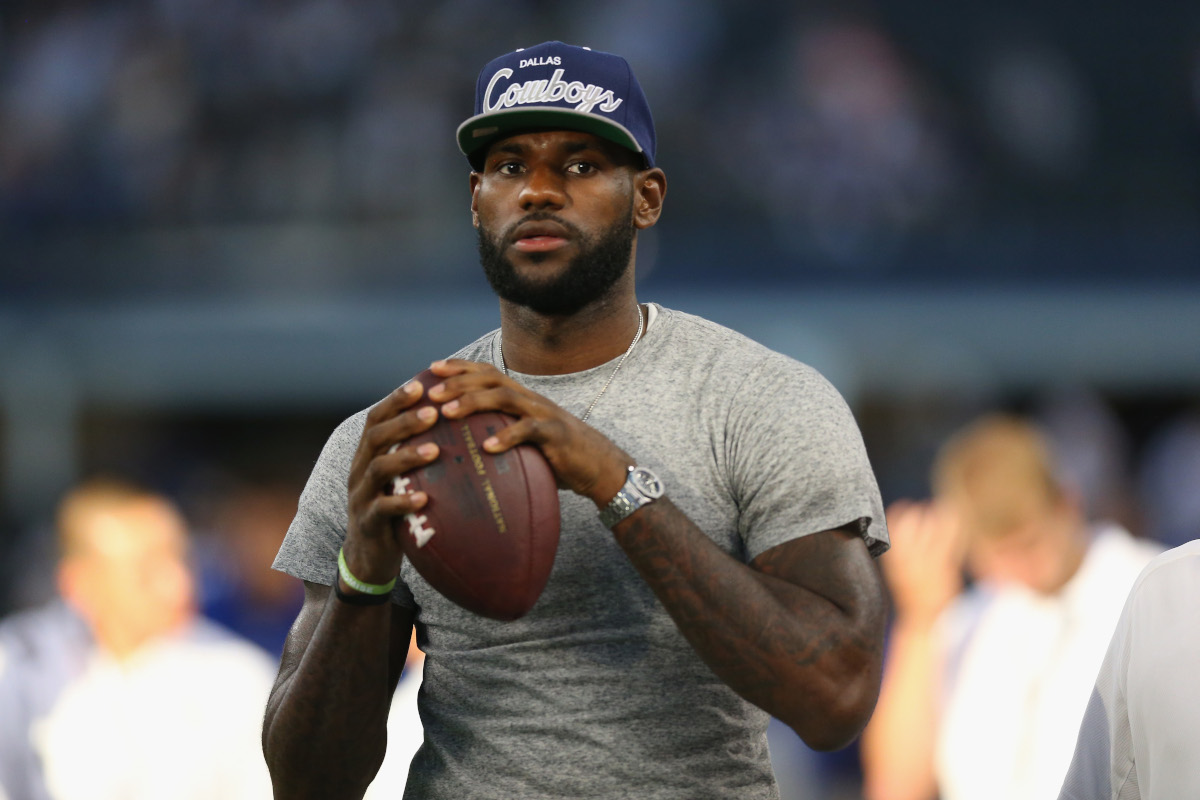 An advantage the NFL has with the Hard Knocks concept is the sheer volume of potential stories. NFL teams bring 80 players to training camp. Some are late-round draft picks; some are undrafted rookies; others might be on comeback efforts or returning from injuries. Throw in the gigantic coaching staff, and there might be 100 potential tales to tell.
An NBA team can have a maximum of 20 players on its training camp roster. Coaching staffs have expanded dramatically in recent years, but they're still not the size of an NFL staff. The NBA's appeal is its recognizable stars. LeBron James would be a compelling show topic.
But the NBA is not the NFL. It's doubtful a second-round draft pick wins a starting job in training camp, much less an undrafted free agent doing so. Given that most NBA teams already have 14 or 15 players on guaranteed contracts entering camp, the other five players are there primarily so a team can gain G-League rights.
There aren't a lot of Cinderella stories to be told in an NBA training camp. For every Rodions Kurucs coming from nowhere in 2018, dozens don't even get into a preseason game before they are waived and added to the roster of the G-League affiliate.
Basketball doesn't lend itself to the same week-by-week style
When it comes to a documentary-style look at training camp, the NFL has the advantage of packaging convenience. There will be one game a week. The whole week builds up to that game. There's no ambiguity. This week Team A plays Team B, and the players are preparing for that single game.
An NBA training camp is different. Teams are required to play at least four preseason games and can play up to eight. No one plays back-to-backs in the preseason because it would be counter-productive (and might invoke the ire of LeBron James, who loves to comment on scheduling). But many teams play two games in three nights.
Whirlwind road trips aren't as easy to package as four or five days of practice in a single location followed by one game.
That doesn't mean it wouldn't or couldn't be entertaining. Diehard NBA heads would watch a Hard Knocks-style program about training camp and the preseason if it were available.
But it's doubtful it would have anywhere near the audience the NFL gets. When it comes to fan interest, the NFL is still king, and everyone else is merely living in its giant shadow. LeBron James might draw an audience because people either love him or love to hate him. But outside of a super team, good luck gaining a lot of traction.
Like Sportscasting on Facebook. Follow us on Twitter @sportscasting19.