LeBron James Wants to Pay it Forward for Zion Williamson
LeBron James' selection by the Cleveland Cavaliers as the number 1 pick in the 2003 NBA Draft was not met with unanimous praise. James' early years in the NBA were ones of isolation due to the lack of veteran role models. That period has become a prime motivator for James in his career. It was those early years that have led James, now 35, to become a mentor to young stars such as Zion Williamson, who are only a few years older than his son.
LeBron James did not get the Cavs welcome wagon
Joining a franchise that had not had a winning season since 1997-98, Cavs teammates did not view James, who went from high school to the pros, as any sort of savior. King James, as he would later be called, was pretty much on his own. Teammates Darius Miles and Carlos Boozer were not impressed.
"I don't think you can just bring a high school player in and just think your team is gonna turn around like that," Miles said, according to SB Nation, before James' rookie season. "If he comes, he can just hop on our bandwagon, and hopefully, we can do something big."
"We have better players than him at his position already on our team," Boozer added.
After drafting James, the Cavs were never the same
LeBron had the last laugh. Beginning with the 2004-05 season, the Cavs went on a streak of six seasons with a record about .500, making the playoffs five times. The team finished first in the Central Division in the 2008-09 and 2009-10 seasons with James named MVP for those years.
Despite his success, James may reflect on his early years in the NBA, and the tough time he had adjusting to life beyond his play on the court. Always keeping in mind what it's like to be a young man in a new, often challenging world, the LA Lakers superstar has stepped up to become a mentor to Zion Williamson, among others.
LeBron James welcomes Zion Williamson with praise and promises to be a mentor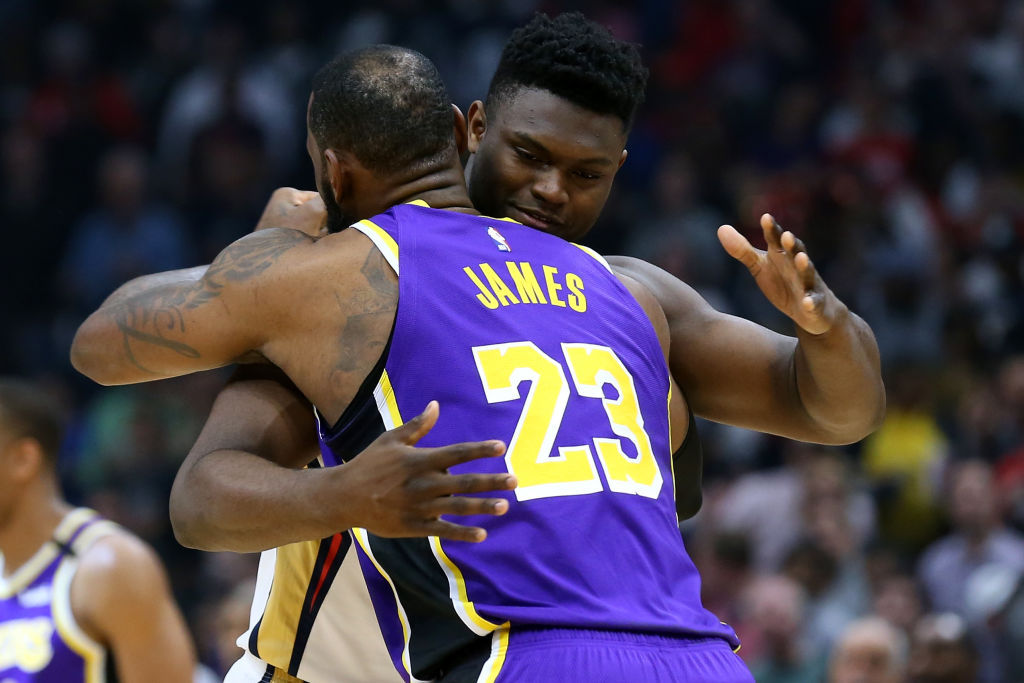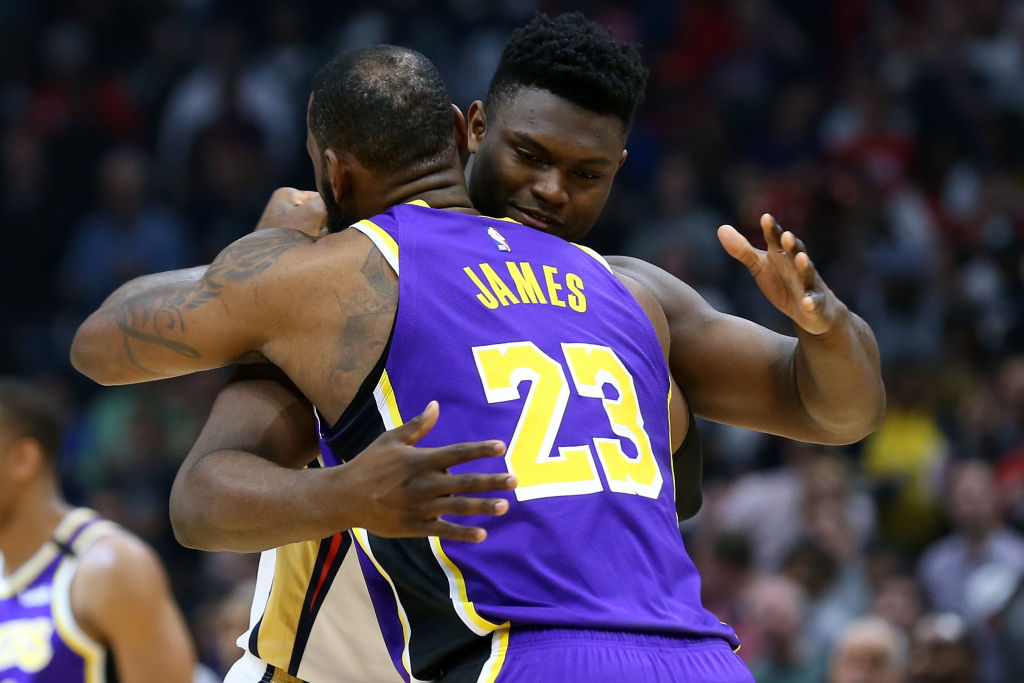 Like James, Williamson was the top pick in the NBA draft, going No. 1 in 2019. As a New Orleans Pelican, the 6-foot-6, 285-pound power forward started his rookie season on the injured list with a torn meniscus. In January 2020, Williamson spectacularly took the court, scoring 22 points and grabbing seven rebounds in 18 minutes in a loss to San Antonio. The former Duke All-American's first big test was when he went toe to toe against LeBron James twice in one week.
"He is playing exceptional basketball," James said after their first matchup, according to USA Today. "I think every game he is going to get better and better just having that experience … The high pace, the way they play, it fits his game. The speed, running up and down, and playing at that speed, they move the ball."
James has made it clear to anyone who will listen that he wants to pay it forward and mentor the 19-year-old Pelicans' star. And while some disagree with him taking on that role, LeBron could care less what others think.
LeBron sees being a mentor as part of his role in the NBA
James believes times have changed since he entered the league, and it's his responsibility to mentor young stars. Despite the negative comments he has received from the more stalwart traditionalists in the NBA, James puts aside the tired notion of a scenario where players on opposing teams cannot help each other off the court. 
Williamson is not the first player James has taken under his wing. While teammates with the Lakers, James made sure that guard Lonzo Ball learned the ropes about life in the NBA. Ball eagerly took James' counsel given the former Cavaliers superstar was the younger player's idol growing up.