LeBron James Was Not the First Player a Cavs Owner Wrote an Infamous Letter About
People were not happy when LeBron James left the Cleveland Cavaliers for the Miami Heat. That was especially the case for people in Cleveland and even the Cavaliers' owner Dan Gilbert. After James announced he was leaving for Miami, Gilbert wrote an angry letter to Cavaliers fans about the move. However, Gilbert was not the first Cavaliers owner to write an angry letter about a player.
LeBron James wanted to win championships on the Miami Heat
During his first stint with the Cleveland Cavaliers, LeBron James helped the organization achieve success it had never achieved before. James and the Cavaliers won the most games they have ever won in a season when they went 66-16 in 2008-09. Additionally, before that during the 2006-07 season, James led the Cleveland Cavaliers to their first-ever NBA Finals appearance.
However, the Cavaliers could not achieve the ultimate goal of winning an NBA championship. Despite clinching the No. 1 seed in the Eastern Conference two seasons in a row in 2008-09 and 2009-10, the Cavaliers did not make it past the Eastern Conference Finals in either of those seasons.
Because of the team's failures to help LeBron James win a ring, James left and signed with the Miami Heat in the summer of 2010. This, obviously, worked out well for him. James, Dwyane Wade, and Chris Bosh ultimately led the Heat to four straight NBA Finals, winning two of them. However, people in Cleveland were not happy when James left.
Dan Gilbert's angry letter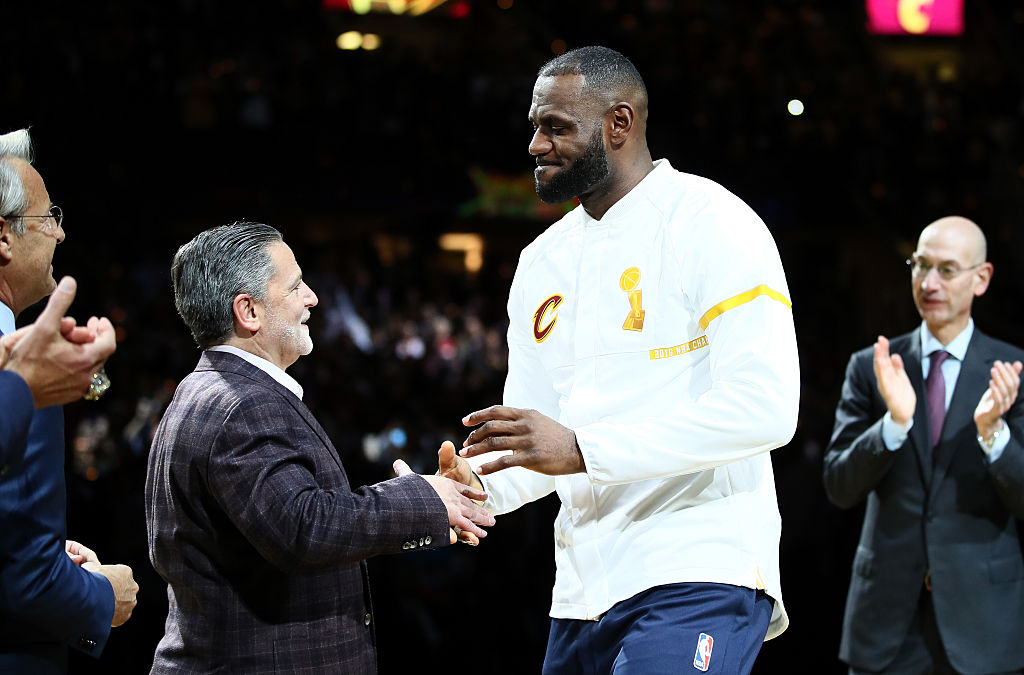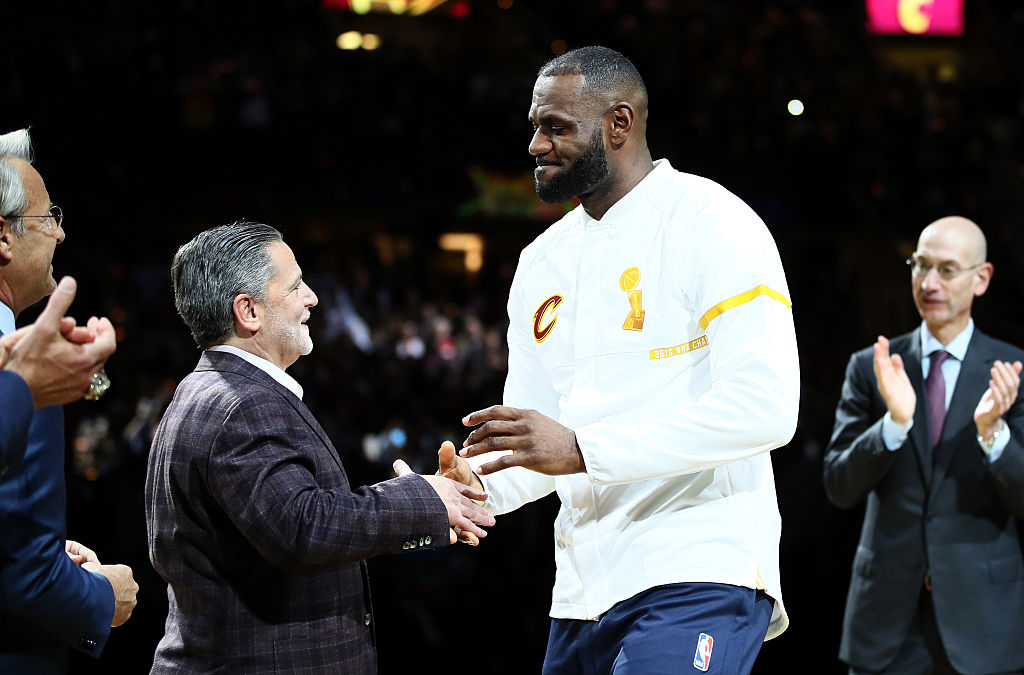 When LeBron James made his announcement in a special on ESPN on July 8, 2010, Cleveland Cavaliers owner Dan Gilbert wrote a letter to Cavaliers fans that same night. The letter has become pretty infamous over the years. 
Here is part of what Gilbert wrote.
"As you now know, our former hero, who grew up in the very region that he deserted this evening, is no longer a Cleveland Cavalier," Gilbert wrote, according to ESPN. "This was announced with a several day, narcissistic, self-promotional build-up culminating with a national TV special of his 'decision' unlike anything ever 'witnessed' in the history of sports and probably the history of entertainment. Clearly, this is bitterly disappointing to all of us. The good news is that the ownership team and the rest of the hard-working, loyal, and driven staff over here at your hometown Cavaliers have not betrayed you nor NEVER will betray you."

Dan Gilbert
Gilbert, of course, wrote a lot more. He even called James' decision a "cowardly betrayal." However, Gilbert was not the first Cleveland Cavaliers owner to write an angry letter about a player.
Carlos Boozer had a letter written about him
The Cleveland Cavaliers selected Carlos Boozer in the 2002 NBA draft. Boozer played with the Cavaliers for two seasons and was pretty good, especially in his second season. During 2003-04, Boozer averaged 15.5 points per game and 11.4 rebounds. 
After the 2003-04 season, the Cavaliers could have extended Boozer's contract by one more season and he would have made less than $700,000, according to an article by AP in the Deseret News. The organization, however, let him become a free agent as they believed he would resign for a six-year, $41 million deal. The Cavaliers could not offer him any more money due to the salary cap, according to the Deseret News. However, Boozer ultimately signed a six-year, $68 million contract with the Utah Jazz. The Cavaliers could not match the offer.
Former Cavaliers owner Gordon Gund was not happy and wrote a letter to Cavs fans.
"Up until late last week when the trust was broken, I believed in Carlos Boozer, the player, and Carlos Boozer, the person. That is why I tried to do what he said he wanted. We tried to do right by him, by the team and by you in trusting in his repeated insistence that if we showed him respect, he would show respect to us," Gund wrote, according to NBA.com. "I decided to trust Carlos and show him the respect he asked for. He did not show that trust and respect in return. That's what happened. I wanted you to hear it directly from me."

Gordon Gund
Well, jeez. Gund clearly felt betrayed.
Dan Gilbert has received a lot of criticism over the years for his letter about LeBron James. People forget, though, that he was not the first Cavaliers owner to do this. Gordon Gund wrote angry letters before it was cool.