LeBron James Was Once Recruited to Play Football for a Legendary College Coach
The topic of how successful LeBron James would have been as a football player has come up in recent days. This comes after James said he trained to play football during the 2011 NBA lockout. James was, in fact, a good football player in high school. He was actually so good that former Ohio State football coach Urban Meyer recruited him to play at Notre Dame.
LeBron James was a good football player
LeBron James is an athletic freak. Anyone watching him on the basketball court can clearly see that he is certainly athletic enough to play football. 
While being a basketball star in high school at St. Vincent-St Mary High School in Akron, Ohio, James was also a really good football player. In his sophomore season, James recorded 42 catches for 820 yards and seven touchdowns, according to Bleacher Report. Then, as a junior, James had 61 catches for 1,245 yards and 16 touchdowns, according to Bleacher Report, which earned him first-team All-Ohio honors for the second straight year. His team ultimately went 10-4 in his junior season and made it to the state semifinal, according to NFL.com.
James, however, just focused on basketball after his junior season, NFL.com reported. Since then, the rest is history. James has become one of the greatest basketball players of all-time. 
Urban Meyer was at Notre Dame before becoming a head coach
Urban Meyer has been one of the best head coaches in the history of college football. After having some success at Bowling Green State University, Meyer made Utah one of the country's top teams in 2003 and 2004. 
He then went to Florida and began coaching there in the 2005 season. While at Florida, Meyer did not just dominate the SEC, but the entire country. He ultimately won two national championships in six seasons at Florida. Meyer then coached at Ohio State from 2012 through 2018 and won a national championship there as well. Ohio State also never had more than two losses in a season under Meyer. 
Before all of that, though, Meyer was on the staff at Notre Dame. From 1996 to 2000, Meyer was a wide receivers coach at Notre Dame, according to Bleacher Report. It was at Notre Dame where Meyer first came across LeBron James. 
Meyer recruited James to Notre Dame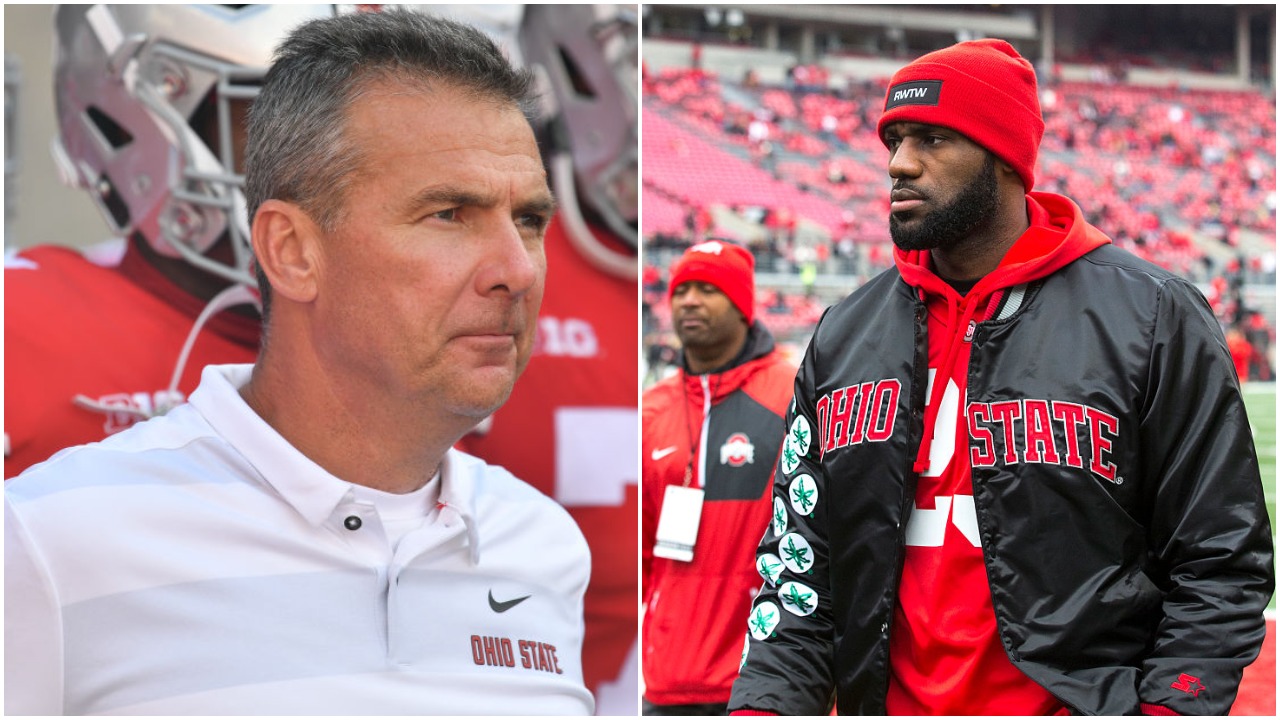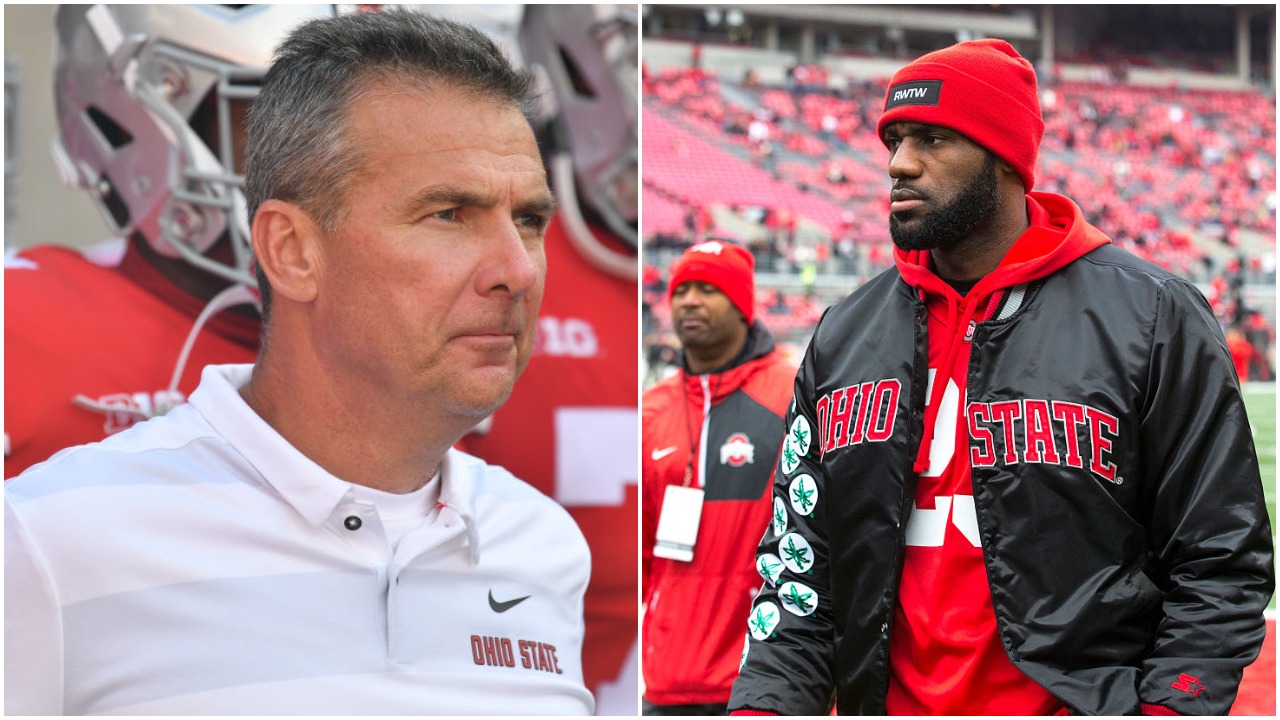 The fact that James' future was in basketball was not known around Notre Dame yet, despite it being known around Ohio, according to Bleacher Report. Because of this, Meyer recruited James during his sophomore season. However, Meyer was laughed at by James' coach, according to Bleacher Report.
"I didn't know what he was laughing at, so we went down and sat in a room and he said, 'Do you know who that is?' and I said, 'No' and he said, 'LeBron James' and I said, 'Who's LeBron James?' and he said, 'He'll be the next Michael Jordan.' And I go, 'Come on,'" Meyer said in 2012, according to Bleacher Report. 

Urban Meyer
James also later recalled Meyer's visit. 
"I remember the visit. It was pretty cool," James said, according to Bleacher Report. "They were one of the programs in the country that were recruiting me to play wide receiver."
If James had gone to Notre Dame and had played wide receiver there for four years, he would have been catching passes from Brady Quinn each season. Quinn threw for 3,919 yards, 32 touchdowns, and seven interceptions in 2005, finishing fourth in the Heisman race, according to Sports Reference. He then threw for 3,426 yards, 37 touchdowns, and seven interceptions in 2006, finishing third in the Heisman race.
Being able to throw to James would have certainly helped Quinn's Heisman candidacy and would have helped the Fighting Irish win some more games. Notre Dame went 9-3 in 2005 and 10-3 in 2006. 
LeBron James, obviously, made the right decision by focusing on basketball. However, had he gone to Notre Dame after being recruited by Urban Meyer, he would have been an absolute star in Indiana.