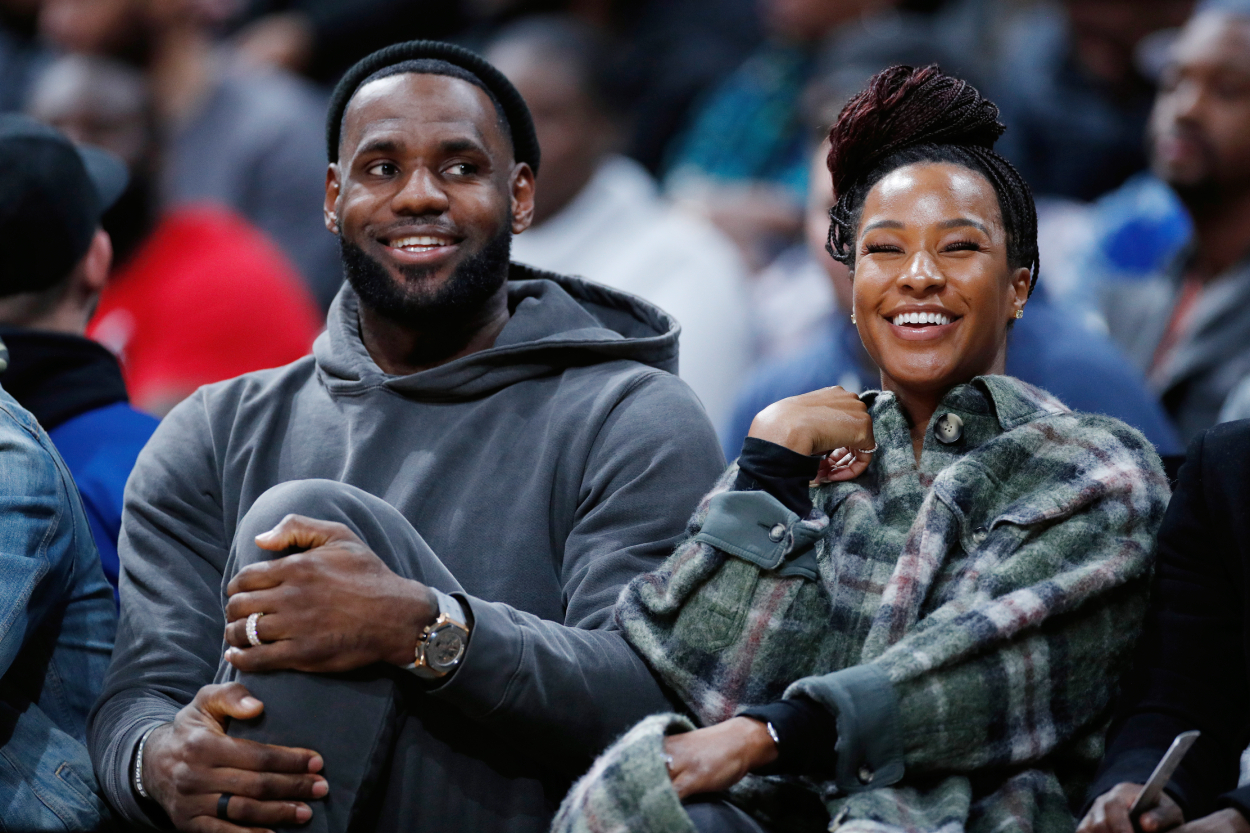 LeBron James' Wife Savannah Fuels More Cavs Speculation With Cryptic Instagram Post
LeBron James' recent comments about the Cavs ignited significant speculation about his future, and his wife, Savannah, just added to it with a cryptic Instagram post.
When LeBron James told the entire NBA world that he plans to spend his final season with his son, Bronny, he proved one thing: He cares about his family over anything else.
So, what do the people closest to him think of his impending free agency in 2023?
Their exact thoughts are unclear. But in light of LeBron's recent comments about possibly returning to the Cleveland Cavaliers and his potentially passive-aggressive shots at Los Angeles Lakers general manager Rob Pelinka, The King's Queen, aka his wife, Savannah James, added fuel to the speculation fire.
Like LeBron, Savannah is also originally from Northeast Ohio, and her cryptic Instagram post may have just revealed where she wants her husband to play next.
LeBron James broke the internet with recent Cavs comments
The Cavaliers have finally been finding success without LeBron James this season. Behind the stellar play of Darius Garland, Jarret Allen, and Evan Mobley, the Cavs have become one of the hottest young teams in the NBA this year, while James' Lakers have been one of the most disappointing.
Cleveland sat in fourth place in the Eastern Conference with a 35-23 record at the All-Star break, and the Lakers were ninth in the West with a 27-31 record.
So, with the NBA All-Star Game taking place in The Land last weekend, James received a question about returning to the Cavs, the team he spent 11 seasons of his career with during two different stints between 2004–2010 and 2015–2018.
"The door's not closed on that," James told The Athletic's, Jason Lloyd. "I'm not saying I'm coming back and playing, I don't know. I don't know what my future holds. I don't even know when I'm free."
Those remarks lit up the internet and have since had every sports talk show discussing them at length over the past week.
So, could James really return to Cleveland for the third time?
It's unclear if he actually wants to, but it looks like his wife maybe does.
LeBron's wife, Savannah James, adds fuel to the speculation fire with cryptic Instagram post
Like her husband, Savannah James is also from Akron, Ohio. The two have been together since high school.
And when the James family moved back to Ohio after spending four years in Florida during LeBron's stint with the Miami Heat, Savannah took to Instagram and posted a picture of their home state with a star in Akron's location.
"Home sweet home!! The countdown is real," the caption read.
As pointed out by the famous Cleveland super fan, Chris McNeil, Savannah recently shared a similar post after LeBron's Cavs comments. We couldn't link to it directly because she put it on her Instagram story, which expires after 24 hours, but she recently shared a photo of Akron and wrote, "There's no place like home."
Does this mean anything? It's hard to say. Maybe, she just enjoyed visiting family with LeBron during All-Star Weekend. However, her husband doesn't make mistakes. He knows that people read into all his comments, and she's probably aware of that, too.
Yes, Savannah could have just been showing love to her hometown. Or she could have been intentionally adding to the Cavs speculation.
LeBron James' family will likely play a big part in his decision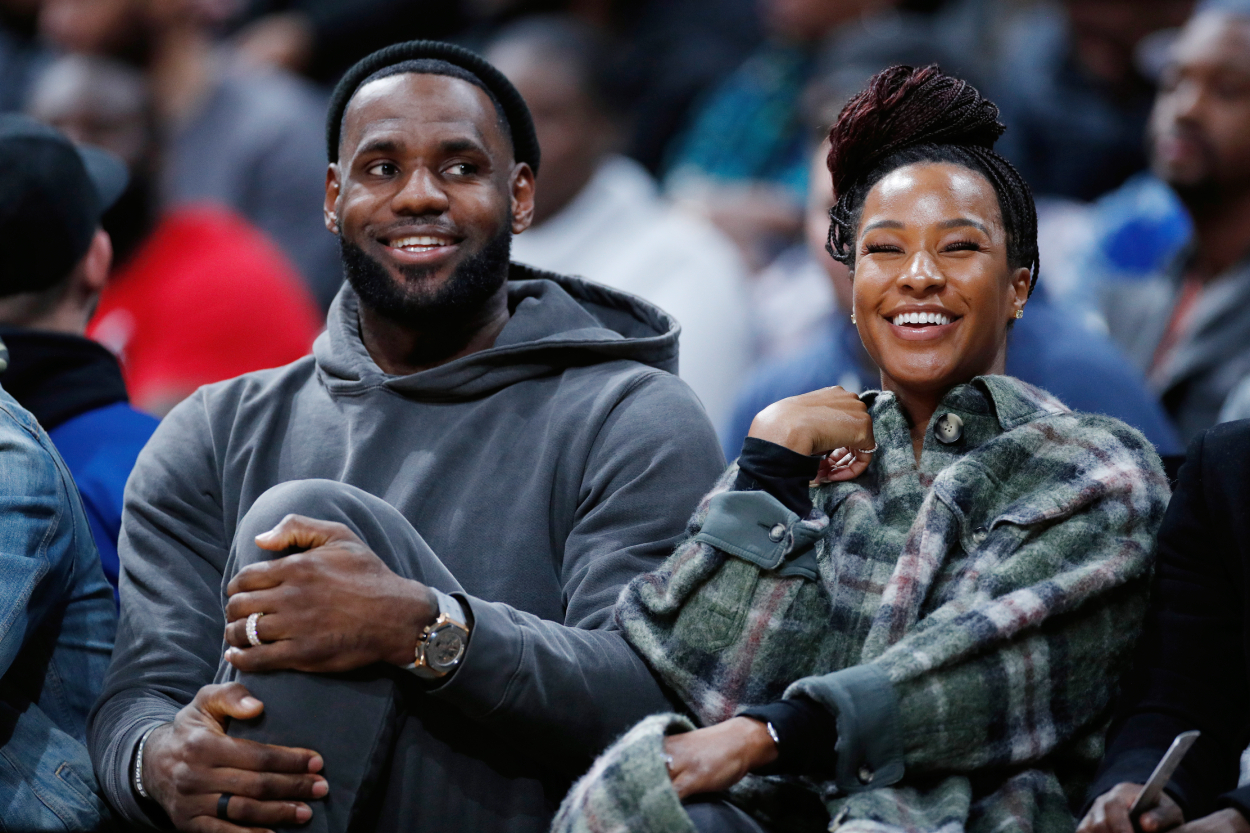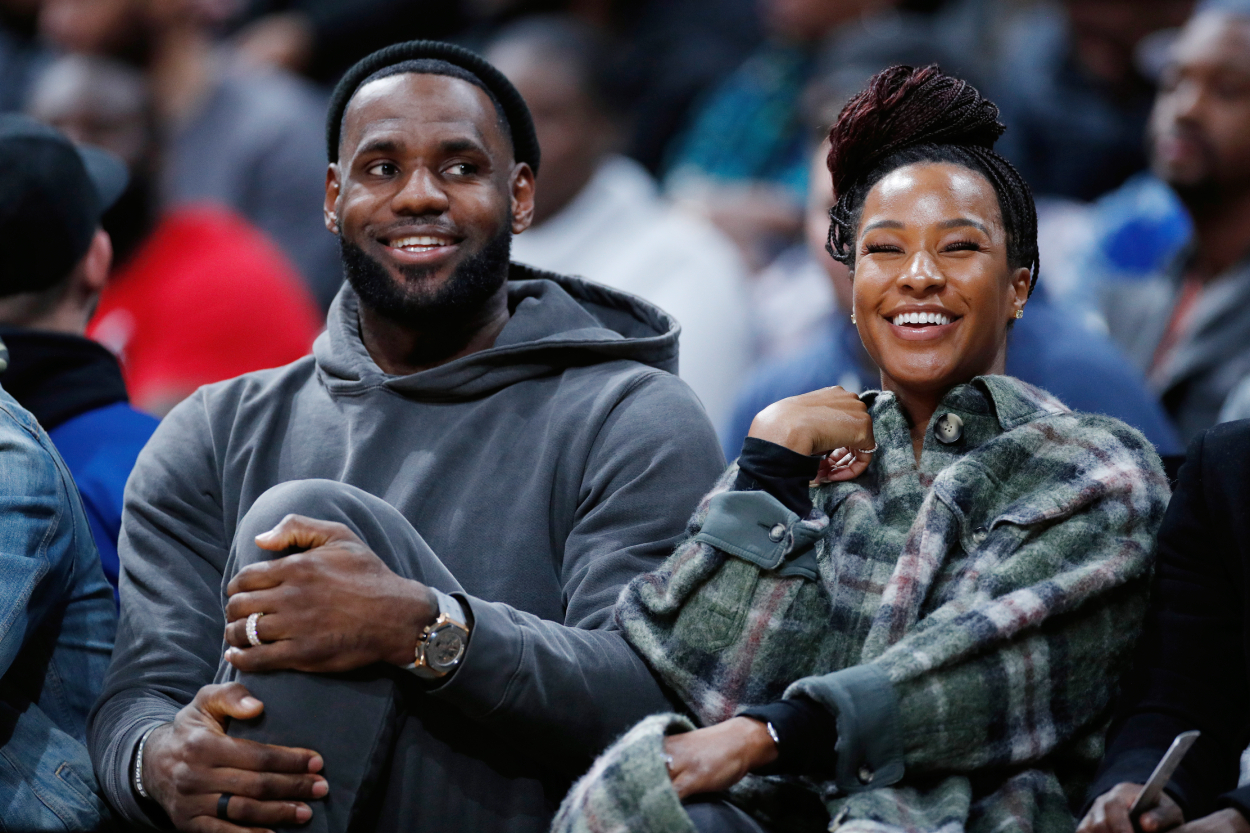 Wherever LeBron James chooses to play in 2023-24, his family will likely play a significant role in his decision.
His kids are still in school, and Bronny will be a senior that year. Moving them may be challenging, but they are also familiar with Cleveland and have family in the area. LeBron's mom, Gloria, still lived in Ohio as of 2020 (h/t Sports Illustrated), so maybe he will want to be closer to her.
Or, they could choose to stay in Los Angeles, their new home, where they have spent the last four years.
However, Cleveland and LA aren't the only options. Plenty of teams will likely try to sign LeBron in 2023, and he could very well go elsewhere if his family is on board.
All in all, LeBron James' future is unknown. Savannah just made things a little more interesting with her recent Instagram post.