Legendary Formula 1 Team Boss Sir Frank Williams Passes Away at 79
He was a humble grocery salesman with a dream to live a Formula 1 life. Pennies, nickels, dimes, quarters, small and large bills, Sir Frank Williams saved everything.
He needed money to finance his lofty ambitions.
A scrappy underdog, Williams made good on his dreams.
Along the way, he experienced triumph and tragedy.
He died on Nov. 28, an F1 legend.
The late Sir Frank Williams was known as the F1 championship-maker
Williams was reckless and often crashed his cars as a professional driver, but his true talent developed drivers into world champions.
The longest-serving team principal in F1 history, Williams celebrated his 50th season as a team boss in 2019. His machines claimed nine constructors' championships and seven drivers' titles.
His shoestring operation, Frank Williams Racing Cars, started in 1969 after Williams saved enough money to purchase a Brabham BT24 a few months earlier. With the help of Robin Herd, Williams recruited his friend, Piers Courage, to drive for the fledgling franchise in the Tasman Series. In its first few starts, the team placed third, second, fourth, and first.
The experience helped the organization move into F1, but Courage died less than a year later during the Dutch Grand Prix.
Unfortunately, it wasn't the only tragedy Williams encountered.
Williams: 'I was glad it happened to me'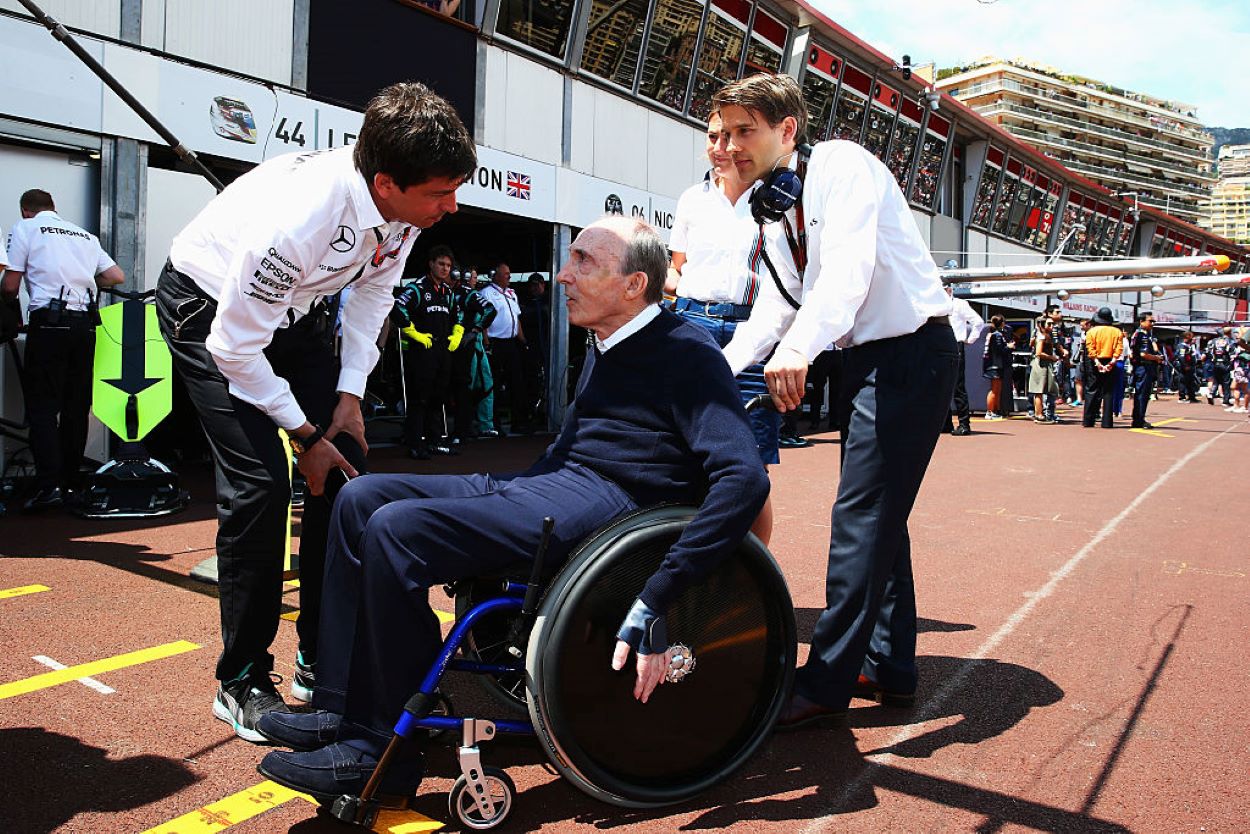 Williams sustained a life-alerting automobile accident in 1986. He suffered a spinal cord injury. He was, rendered the athletic Williams unable to walk. His paralysis, however, didn't slow him down. Before he died, Williams was recognized as one of the oldest quadriplegics in the world.

At the time of the accident, Williams was driving with the team's manager, Peter Windsor. Pity was one emotion Williams drove by.
"I was glad it happened to me and not Peter," Williams said, reported by formula1.com. "I deserved that, the way I used to drive."
The team Williams co-founded with Sir Patrick Head celebrated its 750th event during the 2021 Monaco Grand Prix, winning 114 races.
Williams marked his 50th F1 campaign as principal in 2019 but sold the team the following year.
"He was a true giant of our sport that overcame the most difficult of challenges in life …," F1 President and CEO Stefano Domenicali said. "We have lost a much loved and respected member of the F1 family."
Capito: 'Sir Frank was a legend and icon of our sport'
With his health failing the past several years, Williams suffered from pneumonia in 2016, an illness that forced him off the road to attend F1 races. He also spent time in the hospital last December.
Williams CEO and Team Principal Jost Capito paid tribute to his mentor: "Sir Frank was a legend and icon of our sport. His passing marks the end of an era for our team and the sport of Formula 1. He was one of a kind and a true pioneer. Despite considerable adversity in his life, he led our team to 16 World Championships, making us one of the most successful teams in the history of the sport."