Legendary Fullback Tony Richardson Now Gives Back to Retired Football Players
Once upon a time, before modern offensive formations and gadget plays, teams relied heavily on fullbacks like Tony Richardson. Those players could block, pick up short yardage, and even pull off surprise plays of their own.
In his prime, Tony Richardson was an excellent fullback for the Kansas City Chiefs. In retirement, Richardson has partnered with some of the NFL's greatest players in giving back.
Tony Richardson is one of the NFL's last great fullbacks
A German-born fullback who starred at Auburn, Tony Richardson entered the NFL in 1994 as an undrafted free agent. Richardson spent the 1994 season on Dallas' practice squads before he signed with Kansas City in 1995.
Although Richardson had opportunities in his first four seasons, it wasn't until 1999 when Richardson truly become a vital part of the Chiefs offense.
Richardson had 84 carries for 387 yards and a touchdown that year. The 6-foot-1, 238-pound fullback also caught 24 passes for 141 yards.
When the Chiefs needed Tony Richardson to play a more traditional running back role in 2000, he averaged 4.7 yards per carry and totaled 1,165 yards from scrimmage. Richardson played in Kansas City until he joined the Minnesota Vikings in 2006.
Tony Richardson spent two years in Minnesota, the second as Adrian Peterson's lead blocker, and closed his career with three successful years as a member of the New York Jets.
New York had a winning record every year and made the AFC Championship Game in 2009 and 2010.
Richardson is an underrated Chiefs legend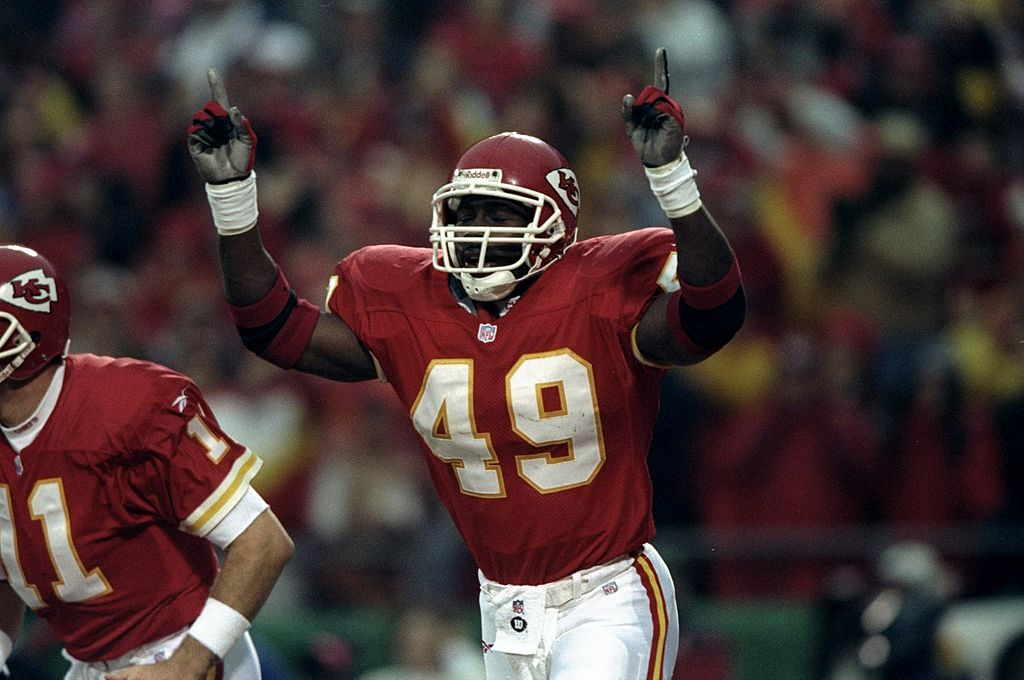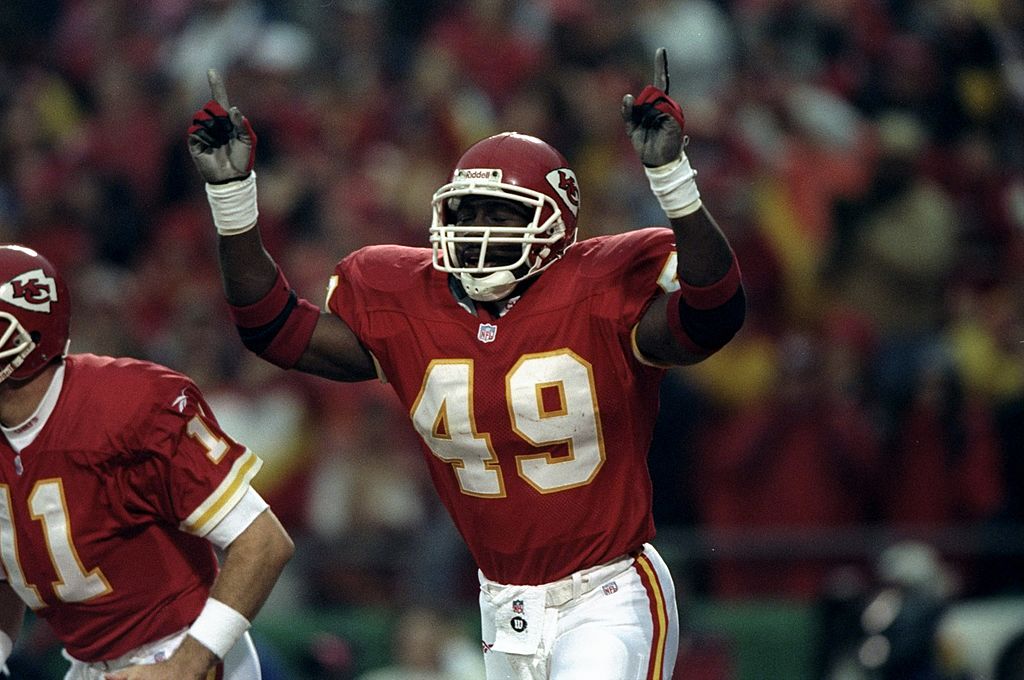 Although Tony Richardson played in two AFC title games with the Jets, he is best remembered for his time in Kansas City. Richardson totaled 1,576 yards and 15 touchdowns on 395 carries — a solid four yards per carry — in 11 seasons with the Chiefs.
Pro-Football-Reference includes how many first downs a player picked up. All three of Richardson's teams effectively used him as a short-down option.
Richardson totaled 10 first-down tries on 20 rushes in 1998, for example. As a 39-year-old in 2010, Richardson converted three of his five rushing tries for first downs.
Tony Richarson earned Pro Bowl honors twice with the Chiefs: 2003 and 2004; he made the Pro Bowl again in 2007 with the Vikings.
Richardson also received All-Pro honors in 2004 and 2007. Vikings running back Adrian Peterson set a single-game record with 296 rushing yards in 2007.
Tony Richardson now works with the NFL Legends Community
Tony Richardson played 16 NFL seasons as an undrafted free agent fullback and spent a 17th on the Cowboys' practice squad. That speaks greatly to Richardson's talent and work ethic.
Richardson has spent retirement staying close to the NFL, albeit in a unique role. Tony Richardson works with the NFL Legends Community, an organization that works to connect former players and provide them with resources they need.
Richardson is the community's Northeast Coordinator. In a 2019 interview with the Jets' official website, Richardson explained how grateful he is for the NFL Legends Community and the message it gives to former players.
"If you played one year, if you played two years, 27,000 people in the history of the world played professional football and if you're one of them you've done something pretty special."