Legendary San Francisco 49ers Running Back Frank Gore Has Gone From Punishing Defenses to Preparing to Punish an NBA All-Star
Running back Frank Gore was the ageless wonder far before Tom Brady took that mantle. Gore, best known for his time as a dominant running back with the San Francisco 49ers, played in 16 NFL seasons.
In an era that has seen Brady and players like Aaron Rodgers and Ben Roethlisberger seemingly play forever, Gore deserves a bit more recognition in that regard.
He was one of the tougher running backs you'll ever see, and he's reportedly taking that toughness to the boxing ring.
Frank Gore is one of the toughest running backs in NFL history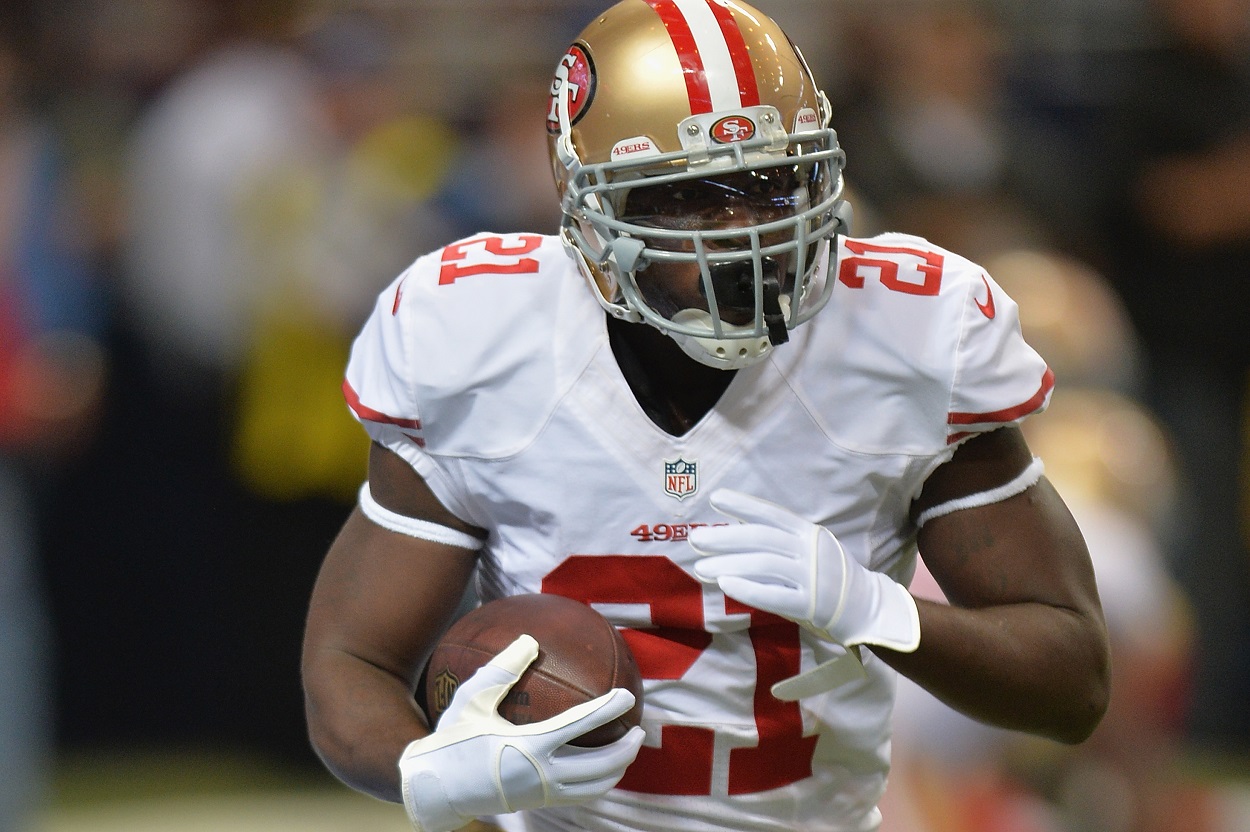 Gore was a physical running back, which says something for arguably the most physical position in sports. It's tough for many running backs to make it in the league for four seasons, let alone 16. Gore delivered punishment in every single one of his seasons. He had a terrifying combination of size and speed, and he was known more as the hammer than he was the nail.
Most impressive when examining Gore's NFL legacy is the fact that he wasn't just an honorary member of the teams he played on later in his career. He was productive all throughout his NFL career. In 2020, that included a stint that saw him rush 187 times for 653 yards and two touchdowns for the New York Jets.
Gore rushed 3,735 times in his illustrious career, accumulating an incredible 16,000 yards and 81 rushing touchdowns. A five-time Pro Bowler, he made an impact on five different teams: The 49ers, Colts, Bills, Dolphins, and Jets.
He's the NFL's third-leading rusher of all time behind only Emmitt Smith and Walter Peyton. Without a doubt, he's a future Hall of Famer.
Gore has entered the boxing ring and will fight NBA star Deron Williams in December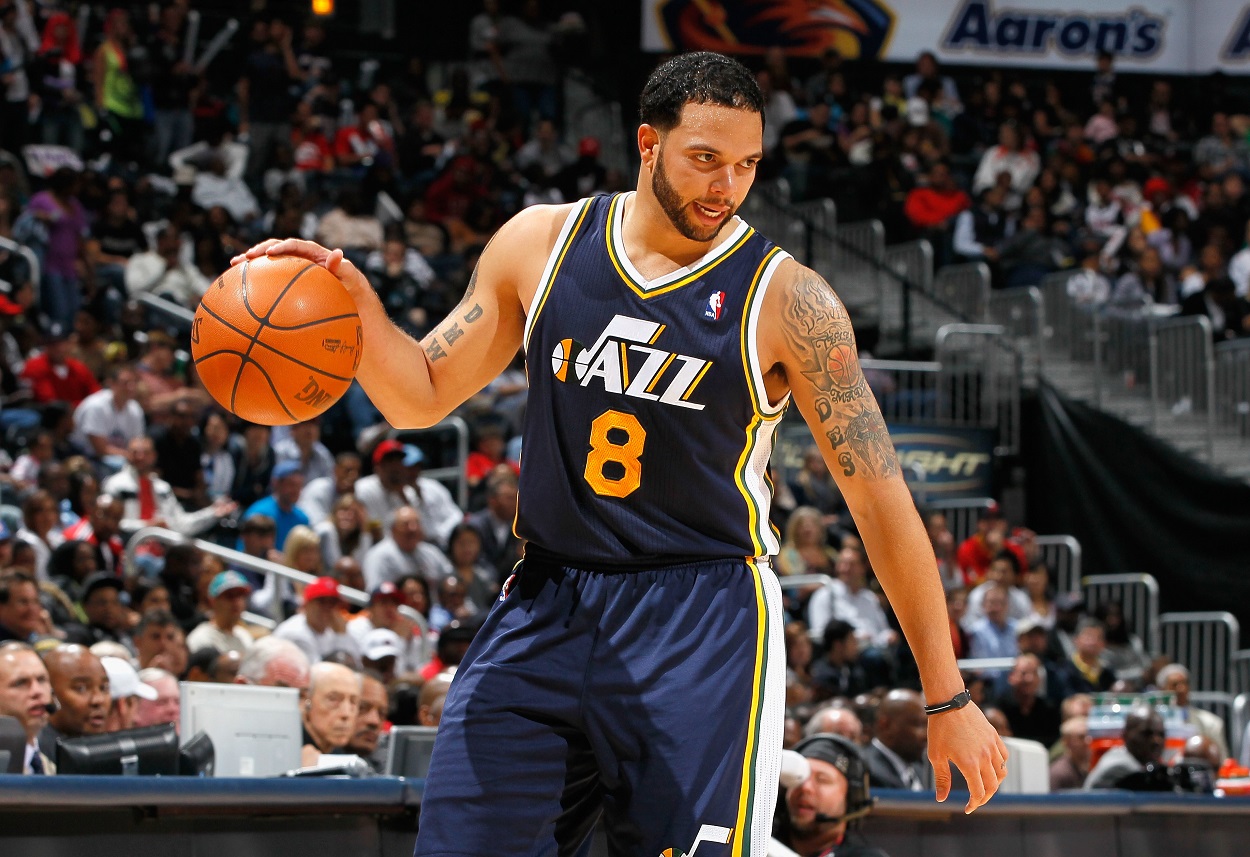 Though he hasn't officially retired from the NFL, Gore has transitioned his interests to the boxing ring. Though he was fielding calls from interested NFL teams as soon as this past September, Gore has found his passion for boxing. Ian Rapaport reported that the running back has sparred to stay in shape during the course of his NFL career, but now he's full-on training to fight.
"I just fell in love with how hard it is," Gore told Rapaport. "I felt like, 'Man, I couldn't fight.' And I always like a challenge. So I kept doing it and doing it and I saw myself getting better and better."
Gore's training has paid off with a spot on the card of the Jake Paul vs. Tommy Fury fight in mid-December of this year.
He's officially set to have a four-round heavyweight bout with NBA superstar Deron Williams, who spent 14 seasons in the association. Most known for his time with the Utah Jazz, Williams is a three-time NBA All-star and two-time All-Pro. He also won two Olympic gold medals with Team USA and is largely considered one of the best point guards in league history.
Though this will be the first official bout for both athletes, Gore has his sparring training, and Williams has trained with Fortis MMA in Dallas and apparently has a strong right hand.
The two fighters are contractually obligated to show up at 215-pounds, but it's worth noting that Williams has a notable height advantage. He checks in at 6-foot-3, while Gore, always known for being stout, is 5-foot-9.
Gore will always be remembered for his time with the 49ers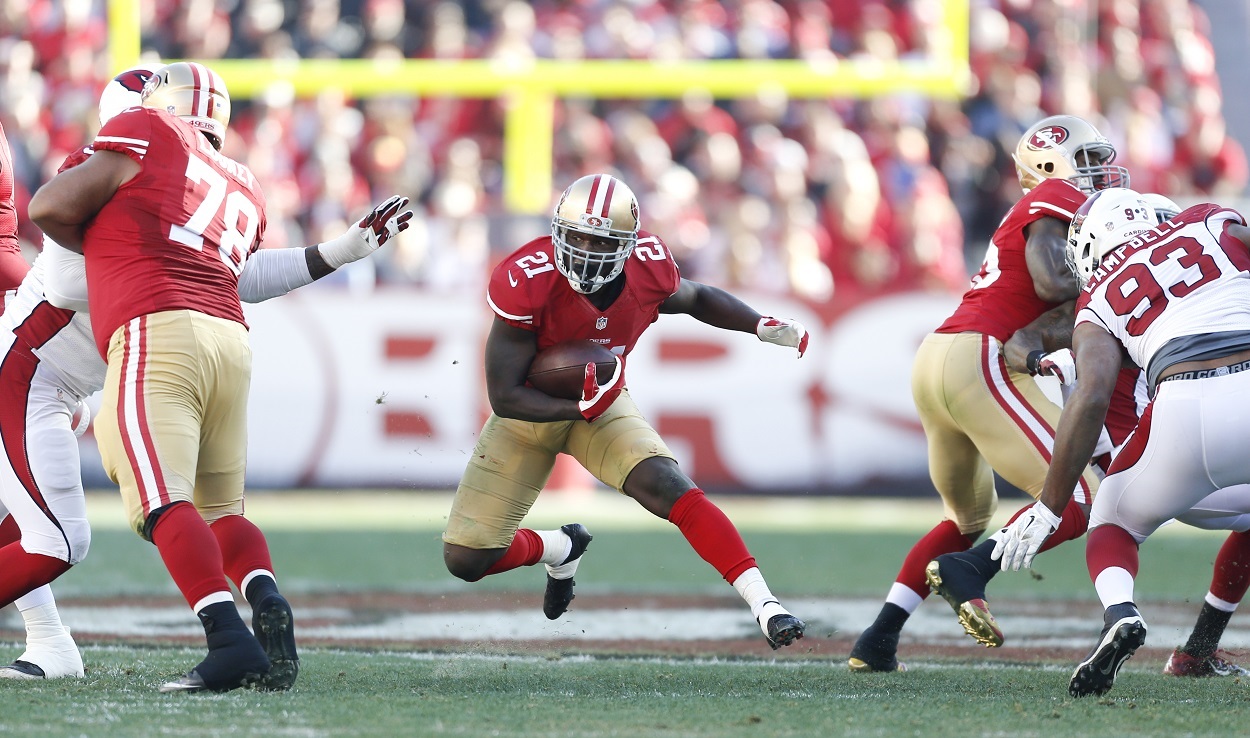 Though his career was long, and he played for multiple teams, Gore was at the height of his powers from 2005-2014, when he was the league's most dominant and consistent back as a member of the 49ers.
San Francisco is a franchise that has featured legendary names. Players like Jerry Rice, Steve Young, Joe Montana, and Terrell Owens have all put on a 49ers jersey, and that doesn't even include short stints from Randy Moss (2012), Deion Sanders (1994), and Rod Woodson (1997).
The 49ers have boasted a who's who of some of the best players in NFL history, and when all is said and done, Gore will be on that list as well.
Gore spent 10 seasons in the bay, accumulating 11,073 yards and 64 touchdowns. He also caught 342 passes for the 49ers, notching 11 touchdown receptions.
He put up four-straight seasons with over 1,000 rushing yards, twice, and rushed for over 1,000 yards eight out of his ten seasons in the bay. He averaged 4.5 yards per attempt for the 49ers, which is more than enough to keep the chains moving at a consistent pace, and all five of his Pro Bowl appearances came as a member of the team.
Though he became a bit of a journeyman near the end of his career, Gore will always have a special place in 49ers history. A legendary place.
Gore's retirement from football could come sooner rather than later now that he's entered the boxing world. When he does officially hang them up, it will be as a Niner.
"I started there, and I'm going to finish there when I'm done. Whenever I feel like I'm done, I'm going to come back and retire as a Niner," the running back said in 2019.
Stats courtesy of ESPN and Pro Football Reference.