Legendary UNC Coach Roy Williams Admits His Current Team is 'Not Gifted'
Normally, Tarheel fans eagerly anticipate college basketball season. The University of North Carolina has a long, proud history of producing highly ranked basketball teams. The school has even developed several NBA stars.
Fans expect the team to have a winning record, but this hasn't been the case this season. While UNC basketball fans are disappointed, no one is more frustrated than head coach Roy Williams.
Roy Williams' current UNC team
Everyone who follows college basketball knows UNC is not performing up to expectations this season, as USA Today details. In Roy Williams's opinion, the problem is that he's working with the least talented team he's ever encountered.
Following a humiliating defeat at the hands of Georgia Tech, Roy Williams vented his frustration about the game, his team, and the season on his radio show Roy Williams Live. "We stunk, OK. We were not very good," he said. "The crazy thing about it is, our team, and we've had some very gifted teams, this is not a very gifted team. It's just not."
Williams went on to explain that he wasn't using a lack of natural talent as an acceptable excuse for losing games. "You gotta bring your A-game," he said. "Even though your A-game may not even be an A-game, you gotta bring your best game to play on game day."
The aftermath of Williams' comment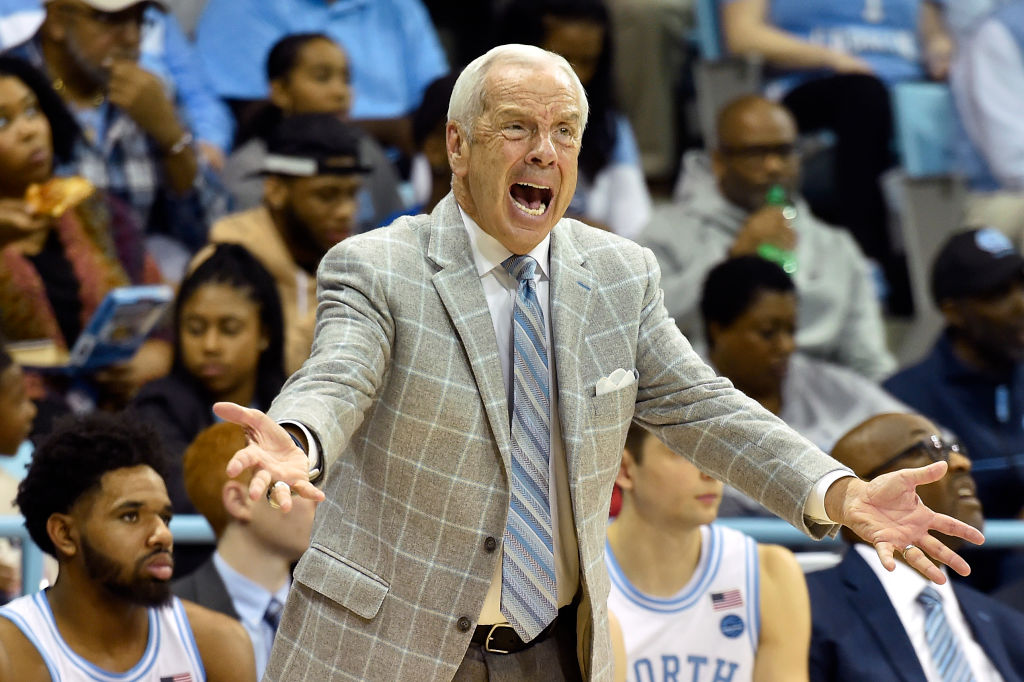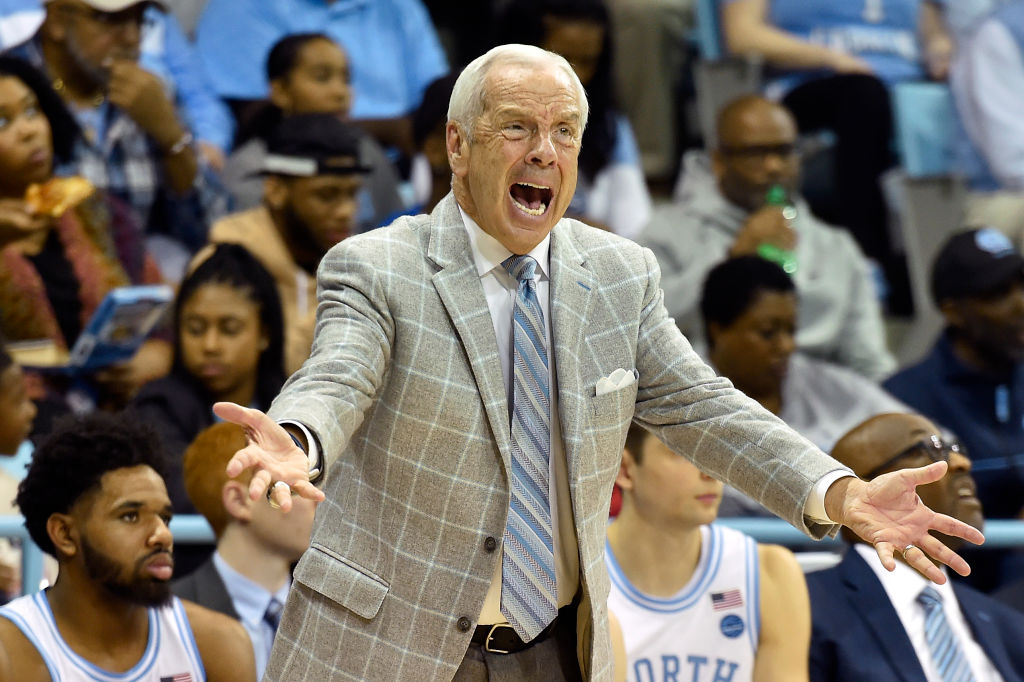 It's unusual for a head coach to be so publicly negative about his own team. Nothing has been reported about what he said to the team during practice post-broadcast. What we do know is when the Tar Heels faced the Clemson Tigers a few days later, they lost in overtime. The loss marked the end of UNC's 59-game home winning streak.
Williams' attitude following the game was considerably different. This time, during the press conference, he publicly accepted the blame for the heartbreaking loss.
"They're dribbling the ball across the 10-second line, and I said, 'You didn't remind them to foul,' Williams said. "I've had some great moments as a coach, and right now I'd say this is my lowest moment because losing this game was my fault. I told them if I die tomorrow, 20 years from now this will be the biggest regret I have in 32 years as a coach because these kids really need a win, and their coach let them down today."
Williams's coaching history
Williams has a long, glorious history with the Tar Heels. In 1978, he got his first college coaching job when UNC hired him to be an assistant coach under Dean Smith. Now 69 years old, Williams learned as much as he could as an assistant coach before he moved from to Kansas, where he served as a head coach.
During his time in Kansas, his team competed in the NCAA tournaments 14 times. In 2003, Williams returned to UNC — this time as head coach. Since returning, Williams has become a basketball legend. In the 16 years he's led the team, they've won three NCAA championships.
Follow more updates from Sportscasting on our Facebook page.