Legendary WR Terrell Owens Rips Baker Mayfield and the Browns for Losing Odell Beckham Jr.
When the Los Angeles Rams first inked free-agent wide receiver Odell Beckham Jr. to a one-year contract this past season, there was significant discourse surrounding the possibility for disaster to strike.
Beckham Jr. had been labeled a distraction and a selfish teammate by some members of the Cleveland media prior to the Cleveland Browns releasing him. The Rams already had an elite wide receiver in Cooper Kupp. The last thing they (seemingly) needed was OBJ coming in and demanding touches.
Odell Beckham Jr. has been a breath of fresh air in LA
Despite all of the noise surrounding the move, Beckham Jr. joining the Rams halfway through the season turned out to be one of the best additions of the entire year. OBJ fit in the offense seamlessly following a season-ending injury to Robert Woods and has only gotten better as his Rams career has progressed.
Beckham Jr. has already racked up 200-plus receiving yards in the postseason. This includes a massive nine-catch, 113-yard performance against the San Francisco 49ers during the NFC Championship.
Despite all the talk of OBJ being the problem in Cleveland and why Baker Mayfield was struggling, Beckham Jr. has done nothing but thrive and prosper since joining the Rams — and people are taking notice.
Legendary WR Terrell Owens calls out Baker Mayfield, Browns for losing Odell Beckham Jr.
Following the Rams' impressive win over the 49ers last weekend, legendary wide receiver Terrell Owens took to Twitter to congratulate the Rams and the Cincinnati Bengals. In his tweet, he used some of his characters to take an extra jab at Baker Mayfield and the Browns for how they ultimately ran OBJ out of town.
"Congratulations to the [Bengals] and [Rams] but EXTREMELY HAPPY for [Odell Beckham Jr.]!!! [Browns, Baker Mayfield] totally screwed that situation up!!"
With Bekcham Jr. set to appear in his first Super Bowl while Mayfield watches from the couch, it's hard to dispute Owens' overarching claim here. It's looking more and more like Mayfield was the real limiting factor in Cleveland this past season.
What does this mean for Baker Mayfield and the Browns?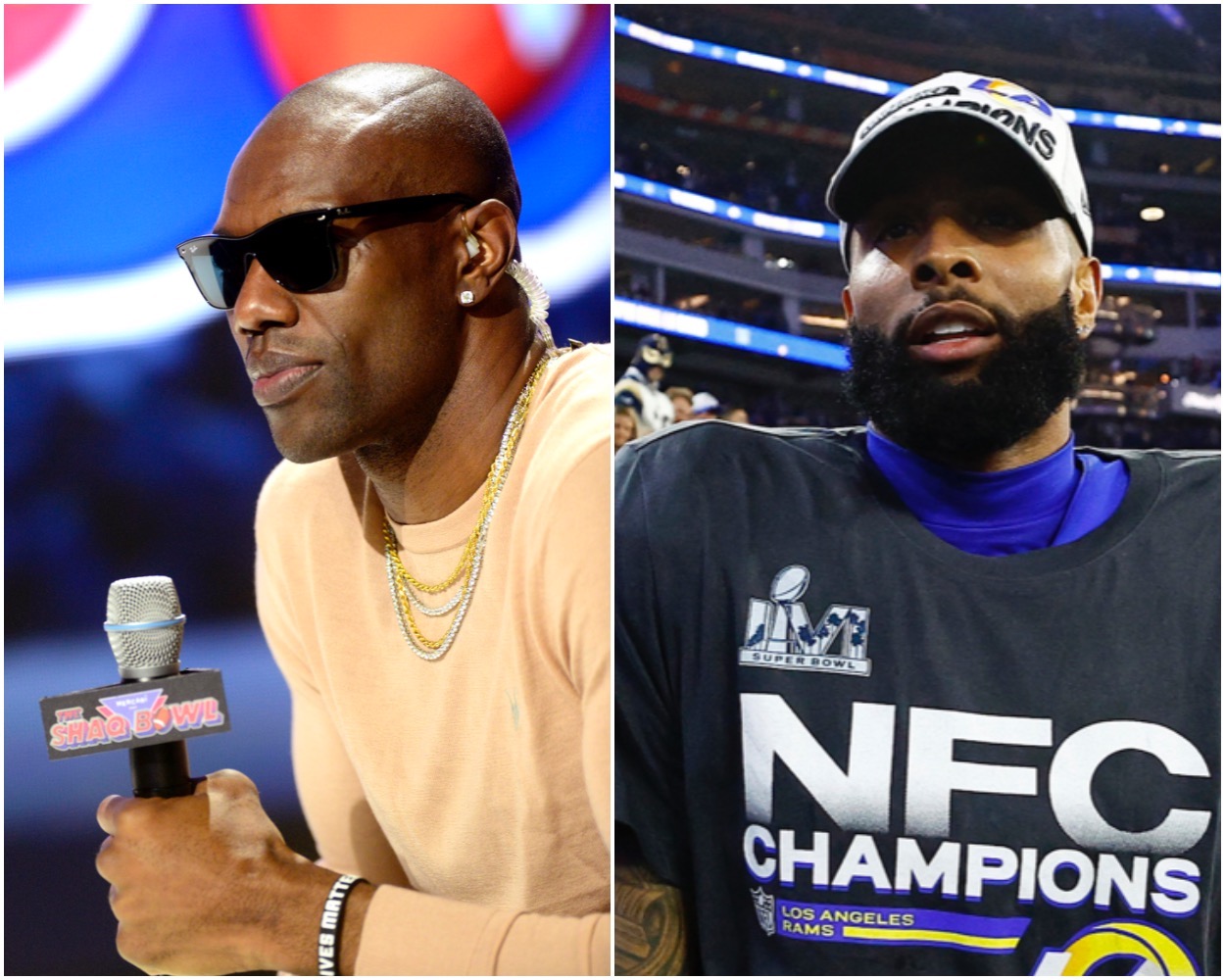 At this stage of the OBJ-Cleveland discourse, the general discourse is that the Browns and Mayfield are the ones to blame for Beckham Jr.'s struggles in Cleveland. Yes, OBJ got injured during his debut season with the Browns, setting him back in terms of chemistry building with Mayfield. However, after returning from his knee injury, it became apparent that Mayfield wasn't targeting him as much as he should have been.
Some may point to Mayfield's lingering shoulder injury as a reason for inconsistent play. However, the Browns' medical staff ultimately deemed him healthy enough to play.
All excuses aside, this ultimately proves that the Browns coaching staff (and Mayfield) aren't as good as the Rams coaching staff (and Matthew Stafford). This may feel obvious to some. However, it's a realization that could spur change in Cleveland moving forward. They need people who can utilize elite-tier weapons like Beckham Jr.
Take it from a guy like Terrell Owens. He knows a thing or two about talented receivers.
All stats courtesy of Pro Football Reference.
RELATED: The Browns Need to Think Twice About Baker Mayfield Following Odell Beckham Jr.'s Super Bowl Appearance