3 Legitimate Candidates for 2016 NBA Rookie of the Year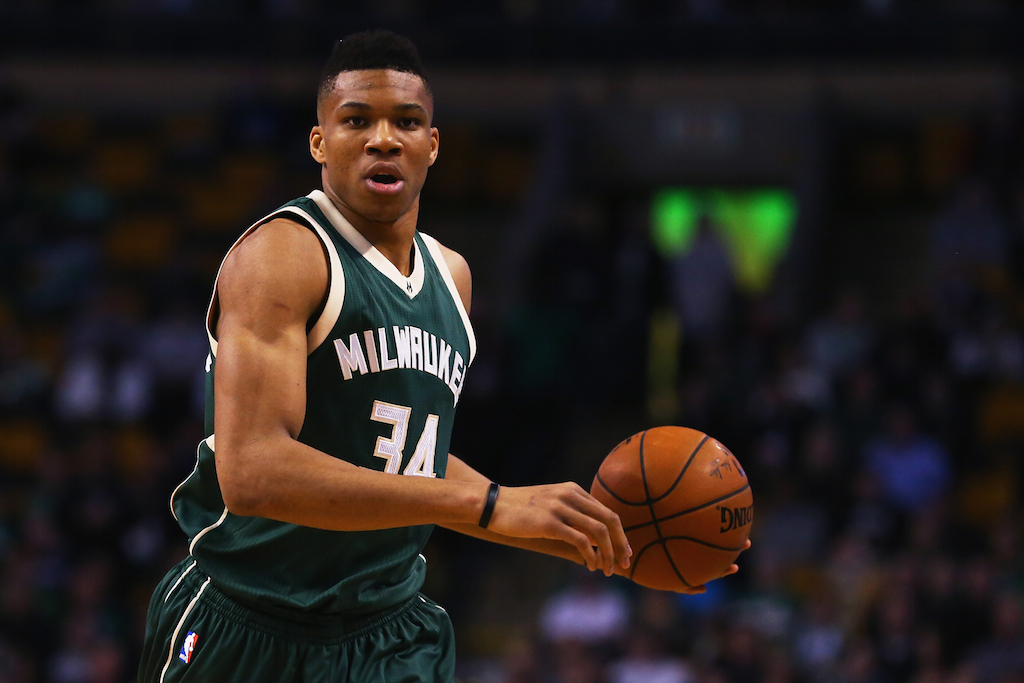 In 2013, noted bust Anthony Bennett went to Cleveland as the first overall pick. Bennett is now a Net, on his fourth team in four years, after a short stint in the D-League. Still, the much-maligned 2013 NBA Draft class did offer up solid rotation players, in Victor Oladipo, Trey Burke, and Michael Carter-Williams. C.J. McCollum has blossomed into one of the best pure scorers in the league, while "Greek Freak" Giannis Antetokounmpo is now a 6–foot–11 point guard and all but unstoppable.
The 2016 draft class, however, is already coming off as a total disaster when compared to the relatively weak 2013 edition. Top pick Ben Simmons broke his foot in a team scrimmage and will be out until January at the earliest. After Simmons, only one pick in this entire draft class is averaging more than 10 points per game. To add insult to injury, two out of the top three candidates for 2016 NBA Rookie of the Year were actually drafted two years ago, in 2014. Regardless, these are our top picks for the 2016 NBA Rookie of the Year.
3. Dario Saric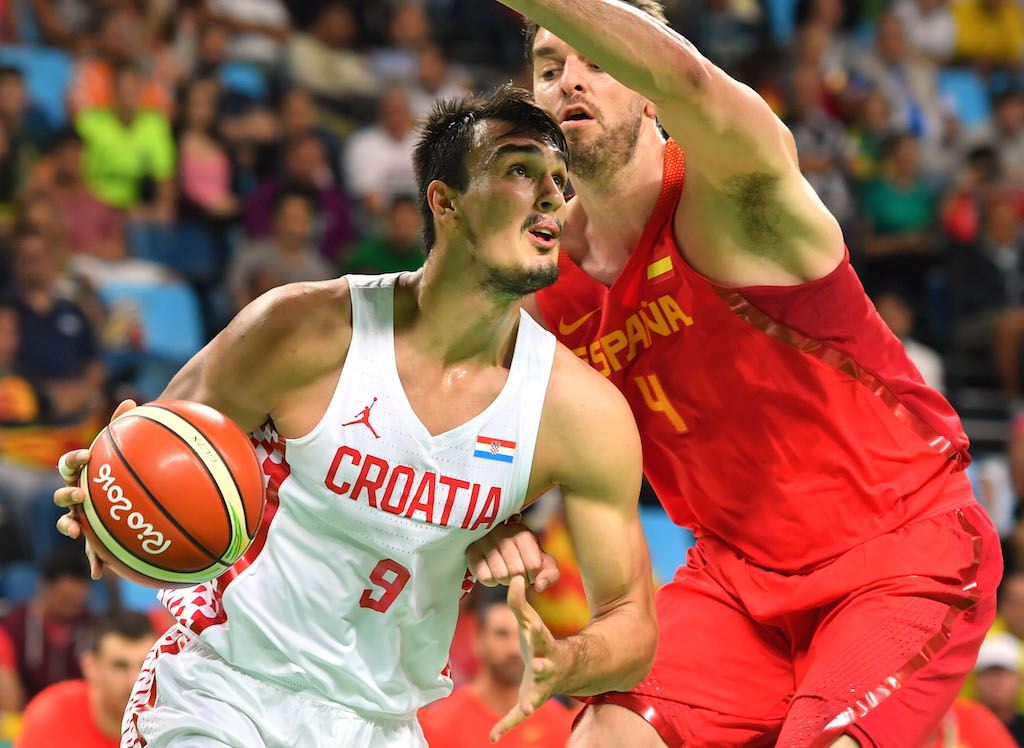 The Orlando Magic drafted Dario Saric with the 12th overall pick in the 2014 NBA Draft and immediately shipped him off to Philadelphia in exchange for the rights to Elfrid Payton. Saric, out of Croatia, had played professional basketball since the age of 15 alongside countryman Mario Hezonja, who went fifth overall to the Magic in 2015 in his own right.
Saric, after hearing his name called in 2014, spent two more years playing ball in Turkey before actually signing with the 76ers. It goes without saying that he was a total unknown to beleaguered Philadelphia fans, who were ordered to "trust the process" through years of humiliating losses. However, Saric is already a fan favorite in Philadelphia.
For his third game in the NBA, Saric put up 21 points, off three-for-three shooting from deep against the same Magic that traded him away. Last week, he had his best game yet in the league, with 21 (points) and 12 (rebounds) against Boston. For the year, Saric is averaging 10 points and six rebounds per game at power forward. He's a trusted sidekick to Joel Embiid.
Expect Saric to convert even more scoring opportunities when passing sensation Simmons finally takes the floor at Wells Fargo Center. Saric is already knocking down 40% of his three-point attempts against lumbering stiffs who are uncomfortable closing out in space. For this year, he will be a dark horse candidate for 2016 NBA Rookie of the Year — if he can improve his shot selection and mid-range game.
Over time, Saric will likely emerge as one of the better Stretch Fours in the league, within a flexible Philadelphia lineup that could regularly shift between running a motion offense, isolating Simmons up top out of a one-four set or dumping the ball down low into Embiid and clearing out. For once, there is real hope in Philadelphia.
2. Jamal Murray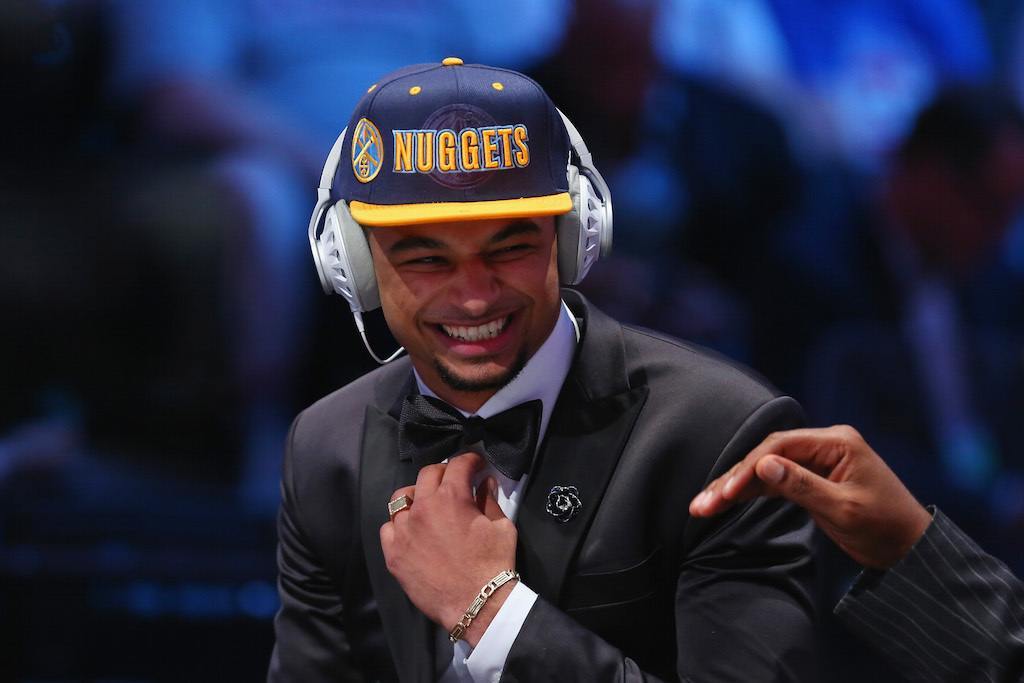 Jamal Murray is the latest in a long line of one-and-done athletes out of Kentucky. As a freshman Wildcat, Murray took the green light to score the ball immediately after the prior 2014–15 Kentucky club sent six players to the draft. That stacked Kentucky team featured the Harrison twins, Devin Booker, Willie Cauley-Stein, and Karl-Anthony Towns. They went 38-0 before losing to Wisconsin in the Final Four.
Against this backdrop, Murray got somewhat lost in the shuffle through what many assumed would be a rebuilding year in Lexington. For the 2015–16 Kentucky team, a down year was going 27-9, winning the SEC, and advancing to the second round of the NCAA Tournament. Murray, for his part, averaged 20 points, five rebounds, and two assists per game through his one season at Kentucky.
In college, Murray was at his best when he would push the pace and slash to the basket for rim-rocking jams. After forcing the defense to commit, he would then casually step back behind the arc and drain 40% of his three-point shots. For this, Murray went seventh overall to the Denver Nuggets in the 2016 NBA Draft.
Murray, at 19 years old, has already worked himself into the rotation, with 21 minutes per game of playing time. He's now putting up a solid 10 points, three rebounds, and two assists off the bench as the sixth man. Last month, a white-hot Murray dropped 24 points on the Chicago Bulls through only 21 minutes of action.
Murray's career arc looks eerily similar to that of fellow Wildcat Devin Booker, who suddenly rounded into one of the better scoring guards in the league through the back half of his rookie year. D-Book is now dropping in 19 points per game out in Phoenix. For opponents, it's scary to even think that Murray is actually a better athlete and purer shooter than Booker.
1. Joel Embiid
In 2009, the Los Angeles Clippers took Blake Griffin out of Oklahoma with the first overall pick in the draft. Griffin, in following with the Clippers curse, fractured his left kneecap in the final preseason game and was out for the entire year. He finally made his professional debut in 2010 and closed out his rookie year with 23 points, 12 rebounds, and four assists per game. In taking the league by storm, Griffin and his high-wire act owned All-Star Weekend and the 2010 NBA Rookie of the Year Award.
History now repeats itself with Embiid. In 2014, the Philadelphia 76ers took him out of Kansas with the third overall pick in the draft, one week after the big man had surgery to repair a broken navicular bone in his right foot. The Sixers, of course, were cautious with Embiid and shut down the franchise center for the next two years.
To further try the patience of the Philadelphia faithful, the team completed a draft day trade for Nerlens Noel in 2013, took Embiid in 2014, and selected Jahlil Okafor in 2015. Against this backdrop, Embiid took to the nickname "The Process," in reference to general manager Sam Hinkie, who was shown the door in April. Embiid finally made his debut earlier this season, with 20 points, seven rebounds, and two blocks through only 22 minutes of playing time. He is still on a 25-minute per game playing restriction, and is averaging 19 points, eight rebounds, two assists, and two blocks each contest.
Many fans are already comparing the 22-year-old to Hakeem Olajuwon for his series of go-to post moves and Dream Shake. To mix things up, Embiid is connecting upon 50% of his three-point shot attempts, for one triple each contest. He will run away with the 2016 NBA Rookie of the Year award, if he stays healthy. Certainly, Philadelphia fans, basketball junkies, and the ghosts of Bill Walton, Kevin McHale, Arvydas Sabonis, and Yao Ming will look on with baited breath.
Statistics courtesy of ESPN and Pro-Basketball-Reference.