NFL
5 Legitimate Candidates for Super Bowl 51 MVP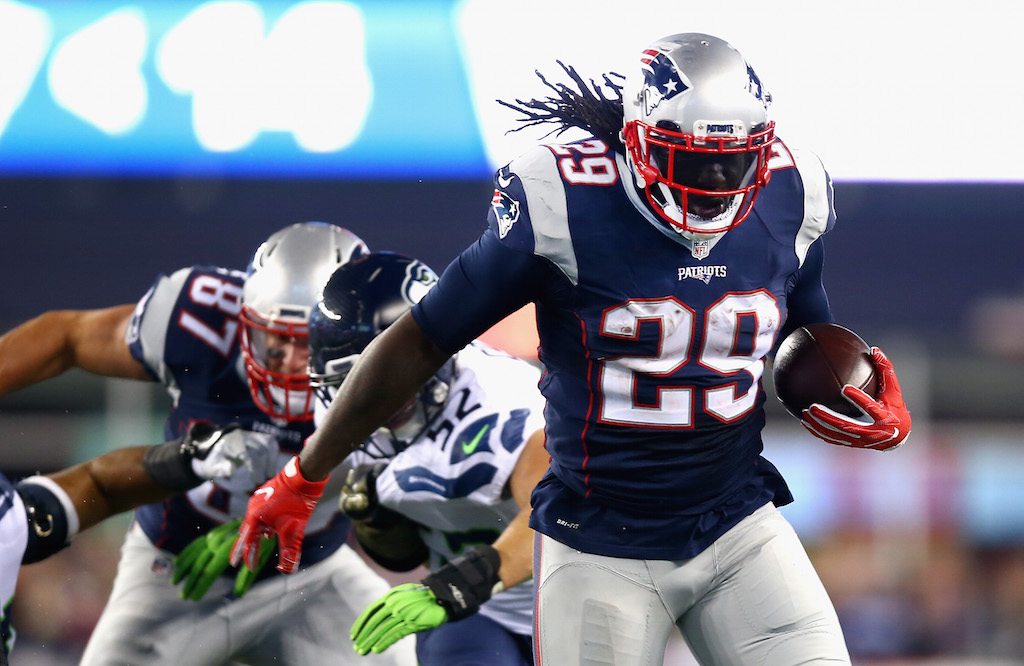 Super Bowl MVP hardware is directly associated with NFL lore. In recent years, John Elway took off and went helicopter to pick up the first down; Tom Brady shook his head in disbelief amid a confetti shower; and Ben Roethlisberger hit Santonio Holmes at the back of the end zone. These transcendent talents all captivated the imagination and cemented their career legacies. No one can take away a Super Bowl ring.
Now, the Atlanta Falcons are set to for Super Bowl 51 in Houston. The Patriots, of course, are one of the model franchises in all of sports; this is their seventh trip to the Super Bowl (nine total) in 15 years, and they've won four. Alternatively, the Falcons are mostly associated with abject failure or playoff chokes, at best, through the same time frame. For New England, another Lombardi Trophy would be a coronation.
For Atlanta, a Super Bowl 51 ring would shock the world and completely change the perceptions of this much-maligned franchise. Vegas has already set the Super Bowl 51 over/under at 58.5 points, for what figures to be a shootout at the OK Corral. Four out of our five likely candidates for Super Bowl MVP come from the offensive side of the ball in this meeting between two high-octane attacks.
5. Victor Beasley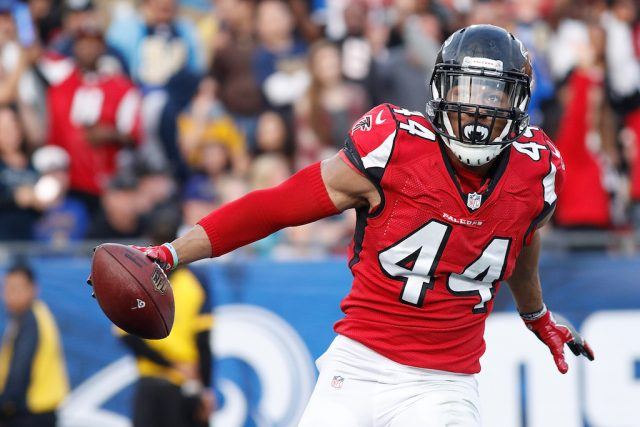 Last year, Von Miller was the primary difference-maker in Super Bowl 50. To claim Super Bowl MVP honors, he owned the line of scrimmage and collapsed the pocket for 2.5 sacks, two forced fumbles, and one fumble recovery. League MVP Cam Newton spent the night running for his life as Denver slammed him into the turf over and over again. Newton, against relentless pressure, went a miserable 18-for-41, took six sacks, lost two fumbles, and threw one pick. He went so far as to refuse to address the media gaggle in the aftermath of this 24-10 beatdown.
Now, Atlanta's Victor Beasley led the 2016–17 NFL in sacks, with 15.5 quarterback takedowns. Like Miller, Beasley is a freak athlete; he'll either get down in a three-point stance at the line of scrimmage or back off into space as a standup outside linebacker. Beasley specializes in the speed rush, where he drops his hips and simply blows past the offensive tackle. As a counter, Beasley will feint hard to the outside and loop back through the A-Gap, before teeing off on the quarterback.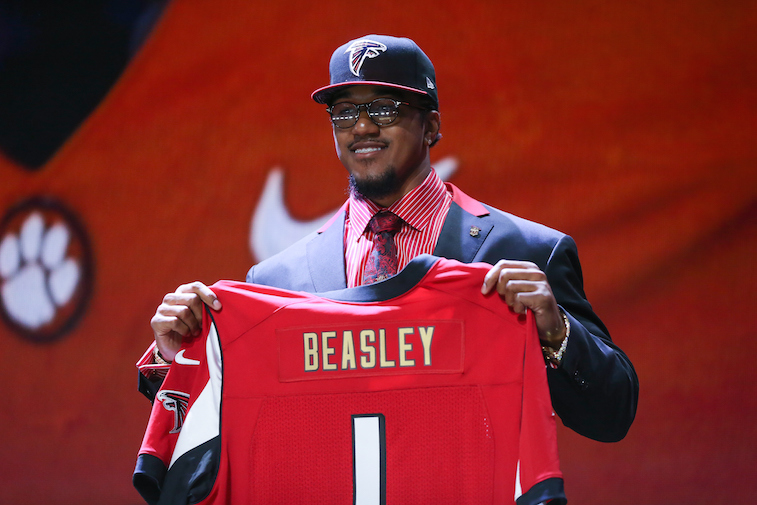 The New York Giants first exposed Brady in 2007. That year, Michael Strahan, Justin Tuck, and Osi Umenyiora repeatedly leveled Brady and rattled the glamour boy quarterback as he shouted at the officials late into the fourth quarter. After the helmet catch, these Patriots and the term "18-1" went down in infamy.
If the Falcon offense gets out to an early lead, the Atlanta pass rush will be even more dangerous out on the Houston fast track, making LeGarrette Blount a non-factor. Beasley would then emerge as a dark-horse candidate to claim Super Bowl 51 MVP hardware, if he racks up multiple sacks and forces a turnover to swing the momentum of the Big Game.
4. LeGarrette Blount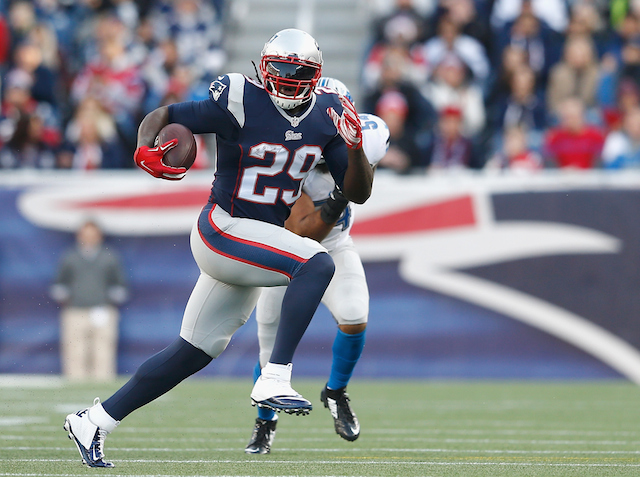 In 1975, Bill Belichick caught his first NFL break as a special assistant for the Baltimore Colts. He quickly rose through the ranks, before taking the New York Giants' defensive coordinator job. Belichick, as the top lieutenant to Bill Parcells, helped perfect an old school formula for winning football. In Super Bowl XXV, the Giants controlled the ball for a record 40:33, before Scott Norwood and the Buffalo Bills went wide right.
For Super Bowl 51, Belichick will likely replicate this approach against another explosive offense in Atlanta. Like Corey Dillon before him, Belichick took Blount off the scrap heap as an apparent malcontent. In college, Blount threw a punch at a Boise State player, before forming one half of a new Choom Gang with Le'Veon Bell in Pittsburgh. Now, Blount is suddenly the model Patriot, who does his job and keeps his mouth shut.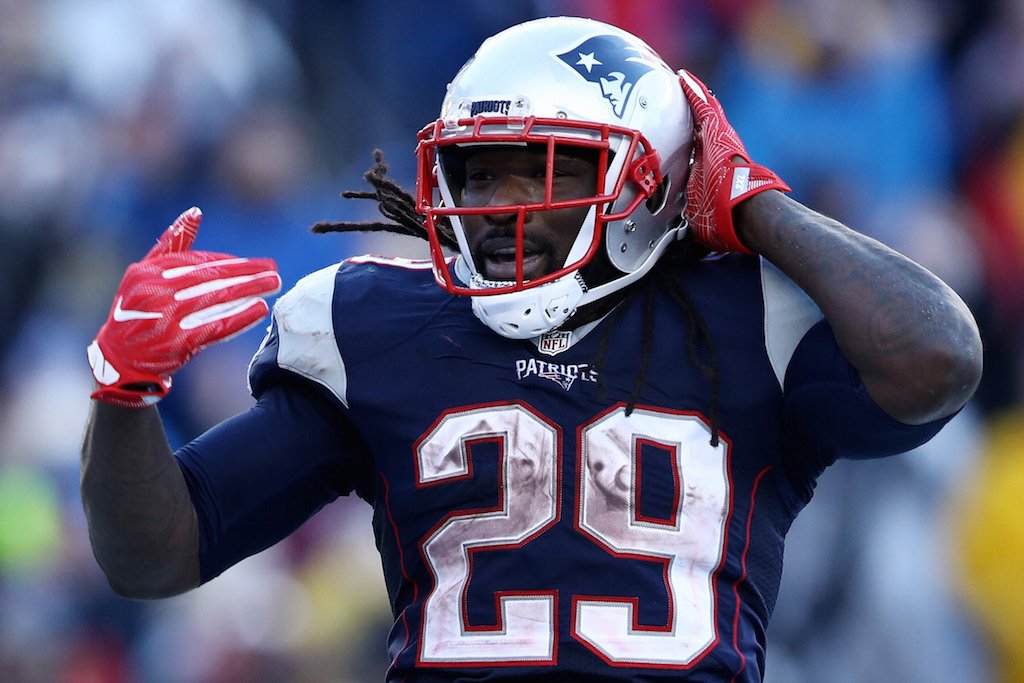 In 2014, Blount gashed the Indianapolis Colts for 148 yards and three touchdowns in the same AFC Championship Game blowout that set the table for the Deflategate scandal. For the 2016–17 regular season, Blount paced the Patriots for a career-best 1,161 yards on the ground, while also leading the league in touchdown scores, with 18. Still, Blount has been quiet in these playoffs, with a Brady flea-flicker to Chris Hogan stealing the show.
For Super Bowl 51, expect Blount to get the ball early and often, to keep Matt Ryan off the field and wear down the Atlanta defense. By the fourth quarter, Blount may power his way for big chunks of yardage to move the chains and put the game away. As a big back, Blount would close out his redemption tour by grinding out 100-plus yards and two touchdowns in Houston. Certainly, the New England Patriots do not mind winning ugly.
3. Julio Jones
This is almost unfair. Julio Jones, at six-foot-four and 220 pounds, is built like a running back out on the edge. At the same time, he was clocked at a 4.39 in the 40-yard dash as the fastest man on the field on any given Sunday. Last week, Jones battled through a defensive hold, hauled in a quick slant, and sprinted past the Green Bay secondary for a 73-yard touchdown. In all, he torched the Pack for nine receptions, 180 yards, and two touchdowns through this 44-21 NFC Championship Game blowout.
Jones is a matchup nightmare; he's simply too big and strong for smaller cornerbacks to grapple with at the line of scrimmage, and he's too fast for hard-hitting safeties to run with stride-for-stride in space. As a true uniform, breathless commentators already compare Jones to a devastating combination of Jerry Rice, Randy Moss, and Megatron playmaking.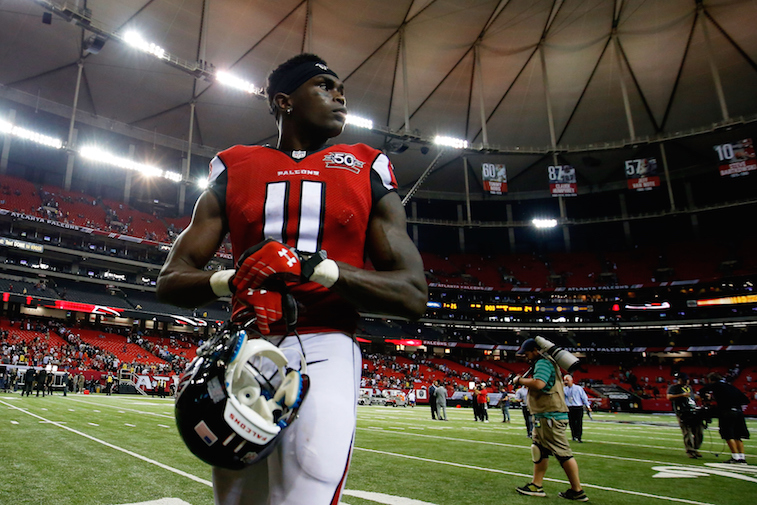 For 2016–17, Jones caught 83 passes for 1,409 yards and six touchdowns, despite being banged up through the regular season and missing two games. Last year, when healthy, he led the league in both receptions (136) and yardage (1,871). Now, Jones will benefit from a full two weeks to heal his nagging injuries before Super Bowl 51. Expect defensive madman Belichick to throw multiple looks at Jones, designed to take Ryan out of his rhythm.
Most packages will likely feature safety help over the top to take away the big play. The Falcons, of course, can counter by leaking Devonta Freeman and Tevin Coleman out of the backfield to occupy the deep safety. Against Jones, it only takes one mistake and busted coverage to get burnt for the big play. This man is always a threat to go the distance.
2. Tom Brady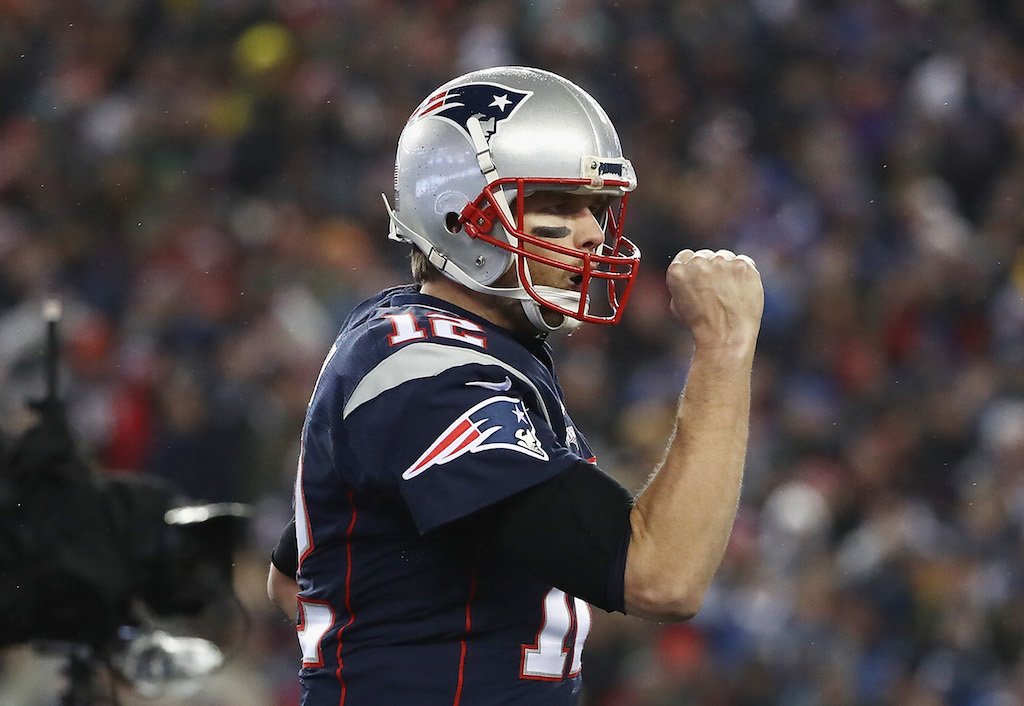 Brady is fired up. This year, he went off for 67% passing, 3,554 yards, and 28 touchdowns, against only two interceptions. Brady has not been this hot since 2007, when he went over the top for 4,806 yards and a then-record 50 touchdowns to the likes of Moss and Wes Welker. That year, the 16-0 Patriots came off Spygate after illegally taping Jets signals on the sideline.
Now, New England is on the march to the Super Bowl again, spiting Roger Goodell for giving Brady a four-game suspension, levying a $1 million fine, and stripping the franchise of multiple draft picks in light of the Deflategate scandal. Goodell, for his pat, refused to show his face in Foxborough, Mass. all season long. For many, it would be sweet justice for the smug Goodell to hand the Lombardi Trophy over to Robert Kraft, right before he presents Brady as the Super Bowl 51 MVP.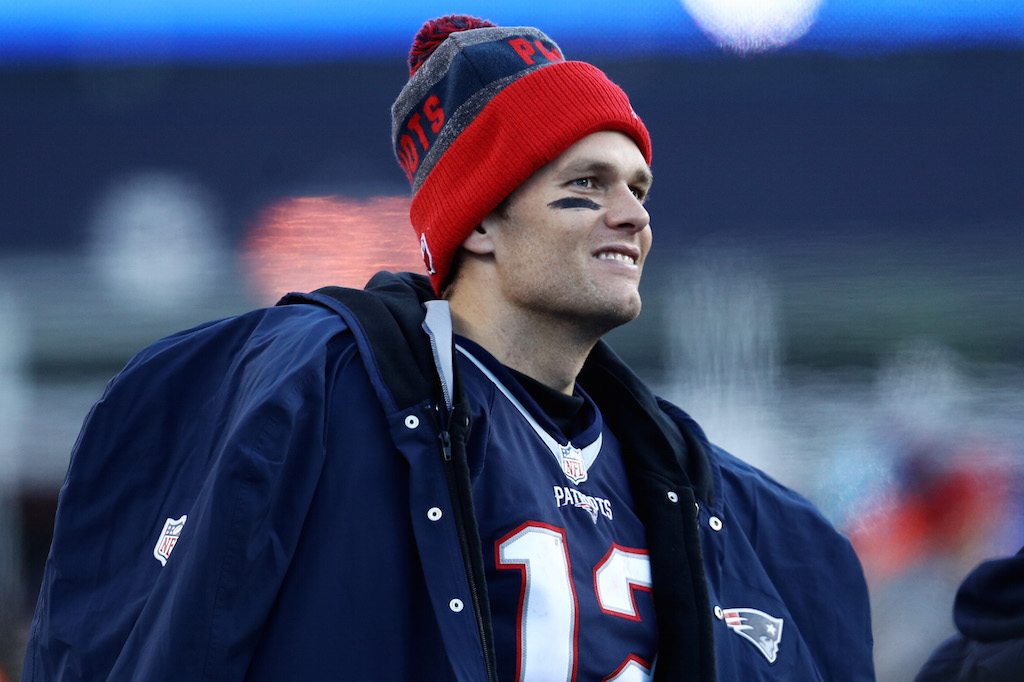 New England is out to send a message. As always, Brady methodically breezed through the AFC Playoffs as a mere tuneup to the Big Game — and what feels like an annual rite for this long-running dynasty. In the Divisional Round, Brady managed the game, while the upstart Dion Lewis scored on a run, reception, and a return touchdown against the overmatched Houston Texans. Next, Brady shredded the Pittsburgh zone defense for 384 yards and two touchdowns. The performance made a player out of Chris Hogan, a lacrosse player.
Brady would be a lock for the Super Bowl 51 MVP award, if he passes for more than 250 yards and multiple touchdowns, before directing a fourth-quarter march to come away with the win. The Brady trophy case would then showcase four Super Bowl MVP trophies to go with five Super Bowl rings. For many, this fine collection of hardware would further solidify Brady's legacy as the greatest quarterback of all time.
1. Matt Ryan
Last summer, King James made good on his promise and took out the 73-9 Golden State Warriors to deliver a championship to the star-crossed city of Cleveland after 52 long years. Next, in October, the Chicago Cubs broke the Curse of the Billy Goat and their own 108-year World Series drought. Then, earlier this month, the Clemson Tigers won the National Championship over an Alabama team many lauded as the greatest collection of college talent of all time.
Against this backdrop, it would make perfect sense for Ryan to come out of nowhere and stop Belichick and Brady, the most decorated partnership in the history of the game. For years, critics dismissed Ryan as a solid, but unspectacular quarterback, who racked up staggering statistics in meaningless games only to fall apart in prime time. In 2010, the Falcons went 13-3, only to get blown out at home by the Green Bay Packers in the Divisional Playoffs. Two years later, in 2012, the Falcons also went 13-3, but got manhandled by the San Francisco 49ers at the Georgia Dome in the NFC Championship Game.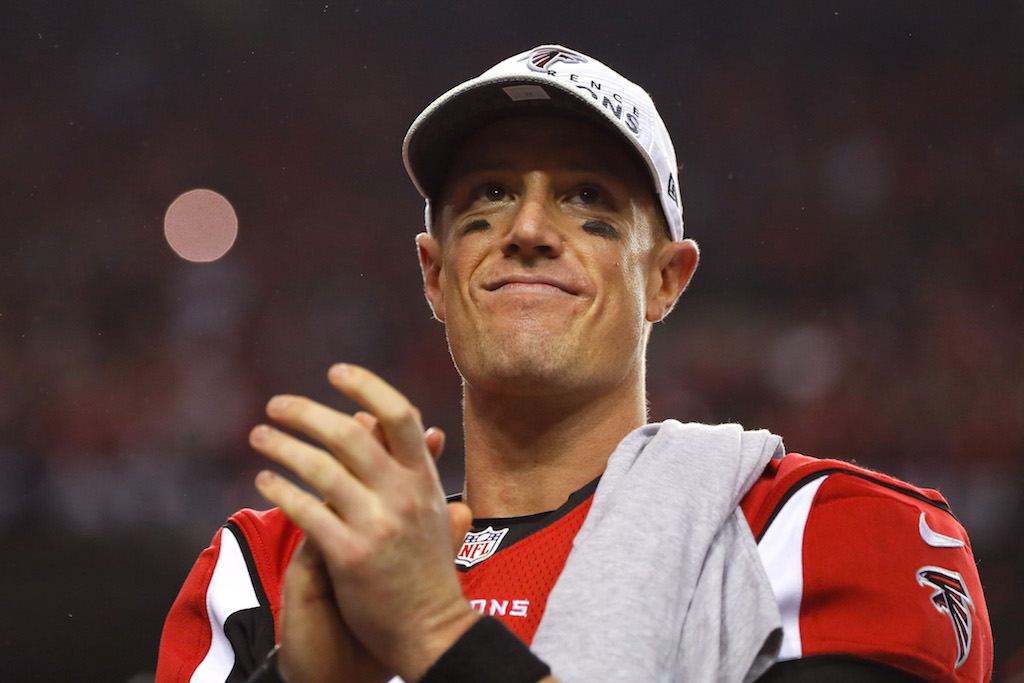 This year, Ryan made the leap, completing the 70% of his passes for 4,944 yards and 38 touchdowns through the regular season. Matty Ice was averaging 13.3 yards per completion to go with a gaudy 117.1 quarterback rating, both tops in the league. These Falcons went 11-5, largely because of their explosive offensive attack that put up 34 points per game. Still, Ryan did not emerge as the leading candidate for MVP until he made quick work of Russell Wilson and Aaron Rodgers in the playoffs. As a gamer, Ryan shredded the Seahawks and Packers for a combined 730 yards and seven touchdowns through two playoff games.
Now, Ryan is set to square off against his mentor Brady, a legend who proudly watched this kid grow up at Boston College. Like Brady, Ryan is a student of the game, who knows to pick his spots within the offense. This year, Ryan completed touchdown passes to 13 different receivers on the Atlanta roster, largely in response to opposing defenses keying in upon Jones. To beat the Patriots, Ryan must pitch the perfect game. A calm, cool, and collected Matty Ice will be ready to deliver and bring home NFL and Super Bowl 51 MVP awards in the very same year.
Statistics courtesy of ESPN and Pro-Football-Reference.