Leonard Fournette Goes From 'Big Easy' to 'Really Easy' in NFL Debut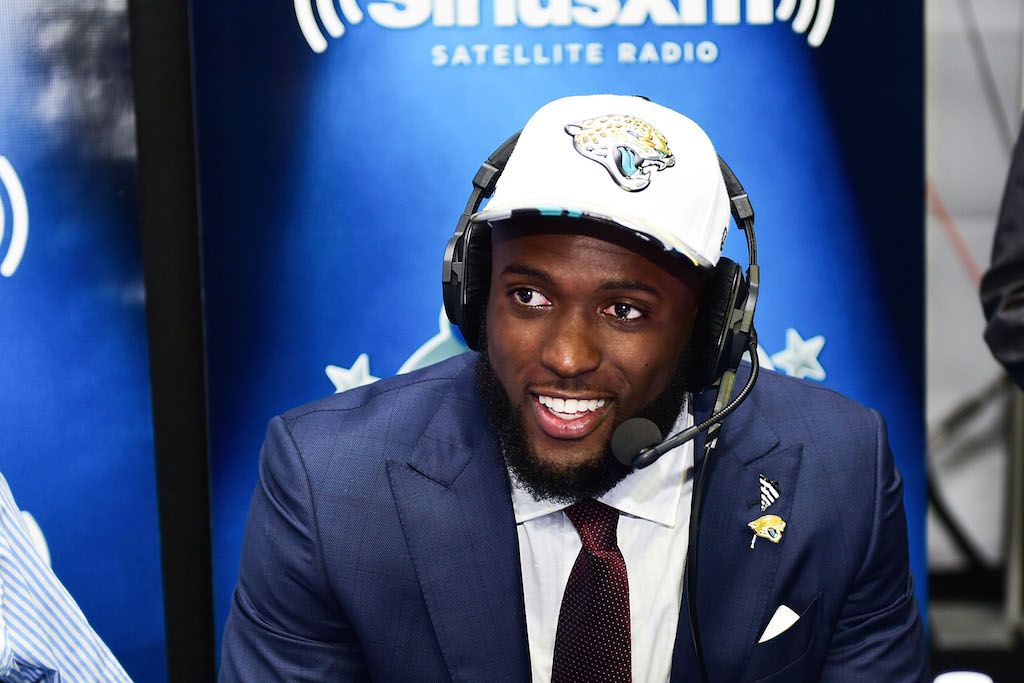 Given the current nature of the NFL, a pass-happy league where quarterback is king, it makes sense that teams would do whatever is necessary to secure a potential franchise player under center. During the 2017 NFL Draft, some clubs were willing to risk a lot — and that includes jobs and reputations — in order to (hopefully) land their quarterback of the future.
It's imperative to place a high value on what many consider to be the most important position in all of sports. Yet, the running back spot, on the other hand, tends to get de-valued. However, after watching Jacksonville's Leonard Fournette do his thing in his NFL preseason debut, it might be time to rethink that.
It's easy to see why the Jaguars selected the former LSU All-American with the fourth overall pick in the 2017 draft. At 6-foot-1, 230 pounds, Fournette has the size, strength, power, and brute force to be a special player in this league. And you better believe this was all on full display in Jacksonville's 31-24 victory over the New England Patriots on Thursday night. But what might've been more impressive than his performance on the field, which included nine carries for 31 yards and a touchdown, is how easily and quickly he's adjusted to the NFL game.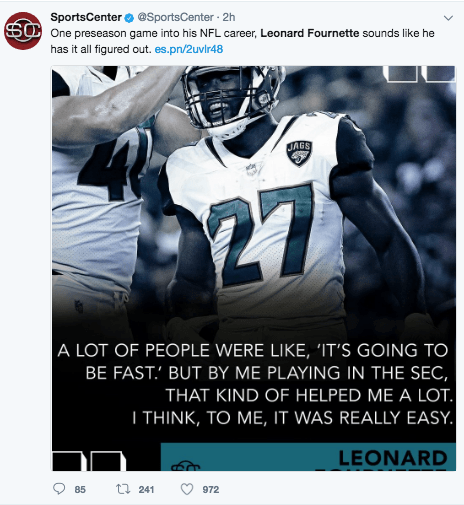 Most first-year players struggle with the speed of the game in the NFL. Fournette, as we learned during his conversation with NFL.com following the game, isn't having the same difficulty:
It's a lot slower than I really thought. That's how I've been since I first got into the NFL. A lot of people were like, 'It's going to be fast.' But by me playing in the SEC, that kind of helped me a lot. I think, to me, it was really easy.
It's not often you hear rookies describe their initial introduction to the National Football League as "really easy." Clearly, Fournette a different specimen all together; one who's not going to be overwhelmed by the spotlight or the size of the stage. Added the running back: "I've had pressure my whole life. I'm built for it. No matter what the circumstances, I've never let the game get bigger than me and I've always stayed humble. That's No. 1."
Fournette is a rookie, but he certainly doesn't sound like one. And if his debut is any indication of things to come, you can expect his play will match his tone. The rest of the Jaguars would be wise to follow his lead.