Le'Veon Bell Is Foolishly Blaming the New York Jets, and Not Himself, for His Rapid Decline
Le'Veon Bell is unhappy with his current place in life, and just like so many New York Jets fans worldwide, he is taking his anger out on one of the NFL's longest-suffering franchises.
In the past, Bell — an All-Pro with the Pittsburgh Steelers — would have expressed his frustration by gashing an opposing defense. Now, he has to resort to social media outbursts, and the result isn't pretty.
Le'Veon Bell blames the Jets for his current problems
Le'Veon Bell was once among the NFL's premier running backs, but the last few years have been unkind — and he knows exactly who to blame.
In a recent Twitter rant, Bell ripped the New York Jets — his employer for a large chunk of the last two seasons — for their play-calling. The 29-year-old also dismissed the idea that the Jets had given him opportunities to succeed.
"I don't consider a 'HB dive' on 3rd & short of 4th & short EVERY TIME is an opportunity. [We] line up & they callin out the play, that's not opportunity, on top of the play being a dive . . . I can't make sh*t shake with that."

Le'Veon Bell
Bell rushed for 863 yards and three touchdowns on 3.3 yards per carry in 17 games with the Jets. He also recorded 69 catches for 500 yards and a touchdown.
"I had more touches in 2017 for the steelers than I had my entire time with the jets," he wrote in another tweet.
The three-time Pro Bowl running back is correct there, at least. He had 406 touches across 15 games during the 2017 regular season and another 25 in a wild-card round loss to the Jaguars.
Bell needs to stop living in denial about his current situation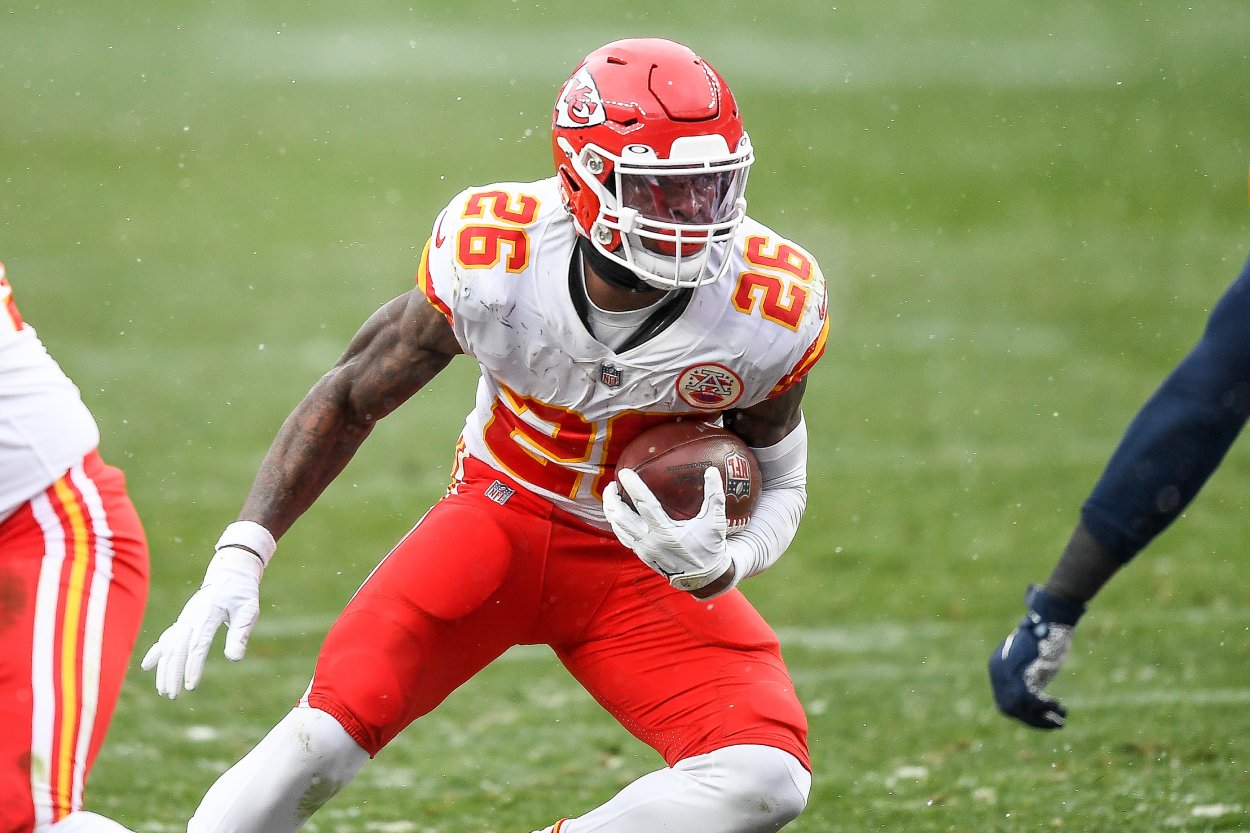 The broken clock theory perfectly applies to Bell. He is correct that he received fewer touches with the Jets than he did during his final season with the Steelers, and he certainly isn't the first one to critique former head coach Adam Gase's play-calling.
However, Bell needs to understand there is more to his current situation than the Jets being the Jets. If he is so optimistic about his abilities, why did the Chiefs use him so sparingly last year? He averaged seven rushing attempts and 8.4 total touches per game in nine outings after joining the Chiefs in October 2020.
Although his 4.0 yards per carry looks healthy, remember that Bell averaged 4.8 yards per attempt during his three best seasons (2014-16) with the Steelers. Also, keep in mind that he had two carries for six yards during the postseason and caught none of the three balls thrown his way. Had he been more of a dynamic player, the Chiefs may have given him more opportunities to his liking.
Simply put, Bell is another example of a running back with plenty of mileage on his tracks. His years of frequently being the Steelers' three-down back have affected his NFL future as much as Gase's play-calling did.
Will Bell get another chance in the NFL?
When the 2021 season begins, it will have been four full years since Bell played at the level of a starting running back. Forget elite; we mean just playing like someone who deserves to start in the NFL.
With that said, the three-time Pro Bowler tweeted he does want to play in 2021. He won't turn 30 until after the Super Bowl, and he is still chasing a championship ring.
If Bell does get an opportunity, he already has an idea in mind. He tweeted he wants to play for a defensive-minded head coach. Is anyone else imagining Bell having a career renaissance for Bill Belichick and the Patriots?
Like Sportscasting on Facebook. Follow us on Twitter @sportscasting19.
RELATED: Le'Veon Bell's One-Word Tweet Riles Up Pittsburgh Steelers Fans