Le'Veon Bell Subtly Told the New York Jets That He Wants Out Prior To the Trade Rumors Surfacing
Le'Veon Bell was a star for the Pittsburgh Steelers, but he has not been as effective of a running back for the New York Jets. Because of his disappointing numbers, rumors recently surfaced that the Jets are shopping Bell, seeing if other teams are interested in trading for him. However, before the rumors even came out, Bell subtly told them that he wants to be traded.
Le'Veon Bell has had a disappointing stint with the New York Jets
To start his career, Bell was a star for the Pittsburgh Steelers. After running for 860 yards and gaining 1,259 yards from scrimmage in his rookie year, Bell was a Pro Bowl selection and a First-Team All-Pro in 2014. He ran for 1,361 yards and eight touchdowns, and caught 83 passes for 854 and three touchdowns. Bell ultimately had 2,215 yards from scrimmage that season.
Bell only played in six games in 2015 but was a star again in 2016 and 2017. He earned a Pro Bowl selection in 2016, with 1,884 yards from scrimmage and nine rushing/receiving touchdowns. Then in 2017, Bell was a First-Team All-Pro, as he led the NFL in rushing attempts with 321, and ran for 1,291 yards and nine touchdowns. Bell also ended up racking up 1,946 yards from scrimmage that year. 
After not playing in 2018 due to a contract dispute, Bell signed a four-year, $52.5 million contract with the New York Jets in 2019, per Spotrac. He has not had nearly as much success there, though, as he ran for 789 yards and three touchdowns in 15 games in 2019. He also only caught 66 passes for 461 yards and one touchdown
This season hasn't been much better for Bell either. He has missed three games due to injury, and in just two games, he only has 74 rushing yards, and only three catches for 39 yards.
He subtly told the Jets that he wants out
Last season, the Jets tried to trade Bell before the trade deadline but failed to do so, according to the New York Daily News.
Now, with Bell's numbers and opportunities being even fewer this year, he has told them that he, in fact, wants to get traded. It was just in a subtle way, though. 
In addition to liking some tweets about only getting targeted one time during the Jets' most recent game, he also liked some tweets about how the team should trade him.
One was from radio host Jake Asman who tweeted, "The #Jets should trade [Le'Veon Bell]. I LOVE the guy but I'm tired of [Adam] Gase's BS. He doesn't know how to use him so they might as well get a pick for him in this lost season."
Many fans have been critical of the way that the Jets are using Bell within their offense. They blame head coach Adam Gase too, as he also has reportedly disparaged Bell behind the scenes, according to the New York Daily News. 
So, will the Jets trade him?
The New York Jets are reportedly shopping Le'Veon Bell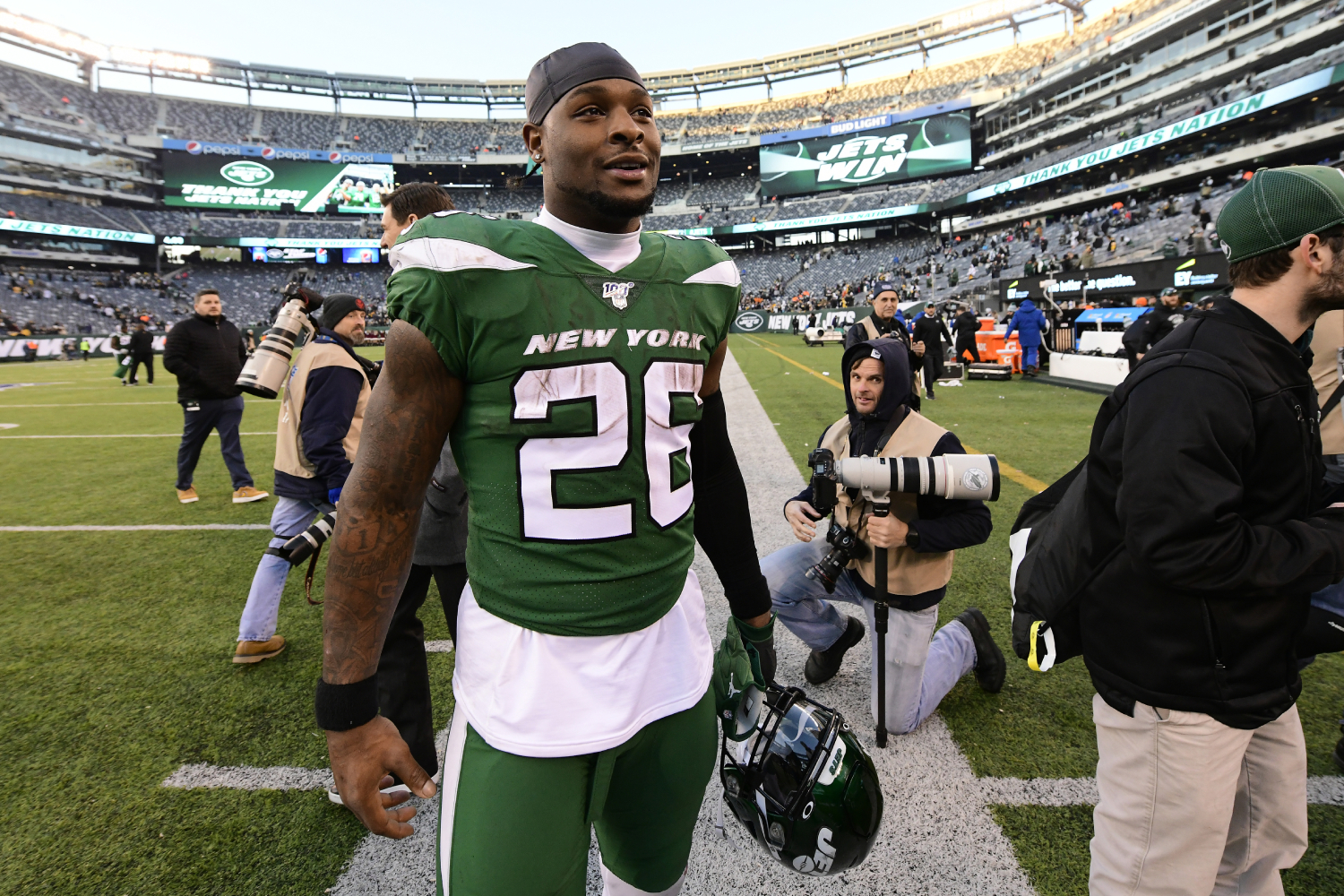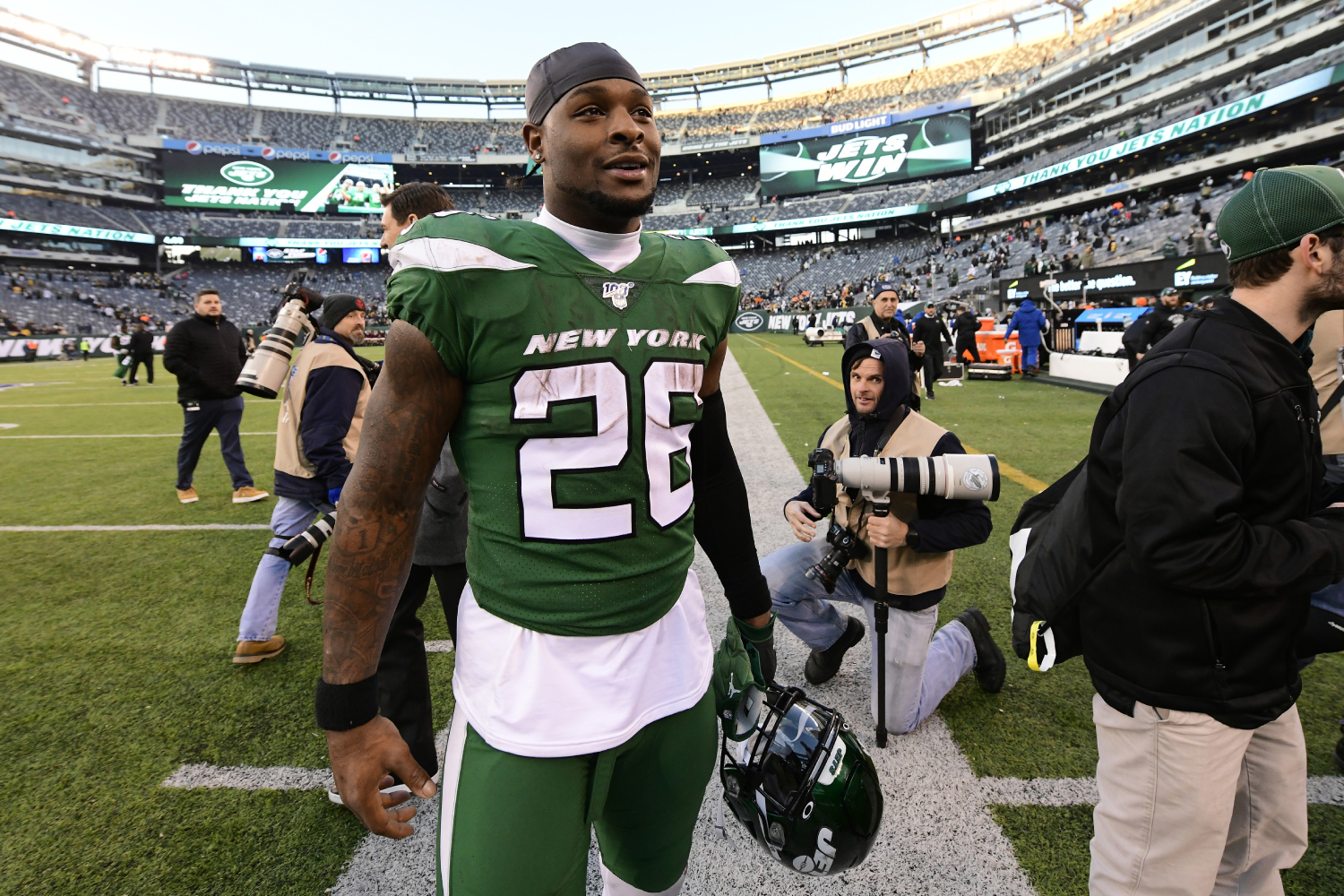 Following Bell liking those recent tweets, the New York Daily News reported that the Jets are reportedly trying to trade Bell. The Daily News also reported that, according to sources, the Jets are shopping him "with the hope of trading him sooner rather than later."
After Bell only had one target against the Arizona Cardinals, Gase said this. 
"I get it, an aspect of players, they get frustrated when they feel like they should either be targeted more, get more touches I mean, there's a lot of guys feeling that way," Gase said about Bell's situation, according to Sports Illustrated. "We just got to go back to work and figure out ways to get our guys involved. I mean, I hate that's the route that we go with all this, instead of just talking to me about it but seems the way that guys want to do it nowadays."
Since the beginning, the Jets and Bell haven't been a perfect match. It appears that, at this point, their breakup is inevitable.
Stats courtesy of Pro Football Reference