Le'Veon Bell Was Straight up Betrayed by Jamal Adams
Drama is just as much a part of the NFL as are player talent and performance on the field. Over the years, the league has seen plenty of high-profile feuds and betrayals. Just think of the Green Bay Packers trading franchise superstar Brett Favre to the New York Jets back in 2008, or Atlanta Falcons coach Bobby Petrino walking away from the team partway through his first season.
While not as monumental as those two examples, a smaller piece of NFL drama recently sprang up between New York Jets running back Le'Veon Bell and Seattle Seahawks safety Jamal Adams. Let's take a look at back over both of those players' careers so far, before zooming in on why Bell feels that Adams unfairly betrayed him.
Le'Veon Bell's NFL career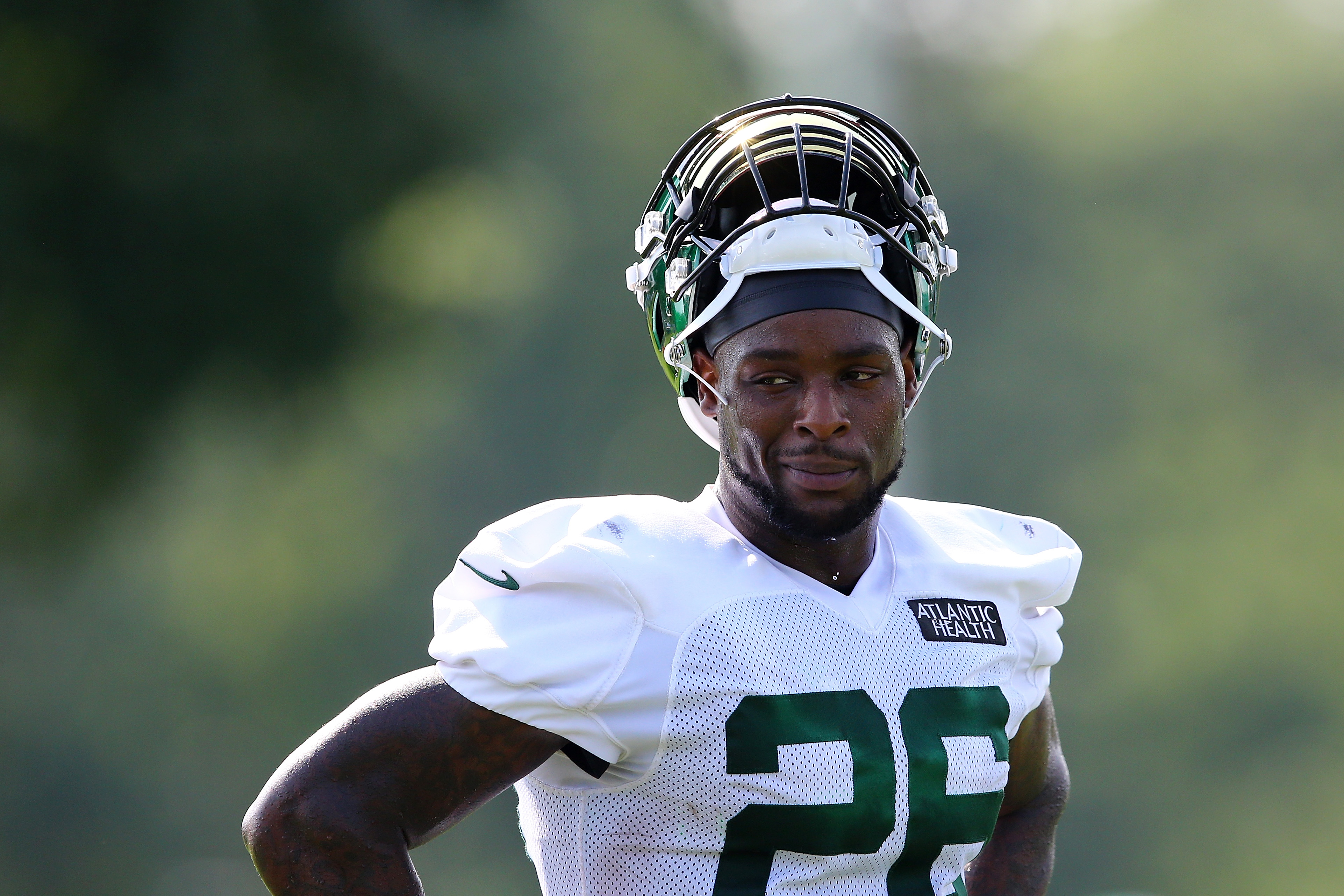 The Pittsburgh Steelers drafted Bell with the 48th pick of the 2013 NFL Draft. He was the second running back taken in that year's draft, with many pundits arguing that he had the highest upside.
Bell had a decent first season, finishing third among rookies in rushing yards, with 860, and second in rushing touchdowns, with eight.
His performance improved dramatically the following year, with Bell rushing for 1,361 yards and earning his first Pro Bowl and First-team All-Pro selections. After a rocky 2015 season, in which he faced drug-related suspension and later suffered an MCL injury, Bell bounced back to earn subsequent Pro Bowl selections in 2016 and 2017.
In March 2018, the Steelers assigned the franchise tag to Bell, who stirred controversy when he refused to sign the tag. As a result, Bell forewent the $14.5 million he would have made that year and ended up sitting out the entire season. The following year, he signed a four-year deal with the Jets that gave him the second-highest salary among NFL running backs.
Jamal Adams' NFL career
RELATED: Wayne Chrebet Had His Career Derailed After an Insane Amount of Concussions
The New York Jets drafted Adams with the sixth pick of the 2017 NFL Draft. The 6-foot-1, 213 pound Adams was viewed by many as the best safety available in the draft. He proved why during his rookie year, when he racked up 83 combined tackles, with two sacks and nine tackles for losses.
In his second year, Adams improved to 115 combined tackles, nine for losses, with 3.5 sacks and one interception. His performance earned him his first Pro Bowl selection — an honor that he would earn again in the 2019, when he also captured a First-team All-Pro selection. Adams is rightly regarded as one of the top safeties in the league, as well as one of the most valuable players at any position.
In June 2020, feeling frustrated with the Jets' failure to offer him a contract extension, Adams officially requested a trade. The team signaled their desire to keep him, which prompted Adams to publicly criticize head coach Adam Gase and general manager Joe Douglas.
That was all it took; by the end of July, the Jets had traded Adams to the Seattle Seahawks for Bradley McDougald and a bevy of future draft picks.
Why Le'Veon Bell felt betrayed by Jamal Adams
RELATED: Quincy Enunwa's Contract With the New York Jets Was 1 of the Biggest Wastes of Money in NFL History
When Bell signed with the Jets prior to the 2019 season, he knew perfectly well that New York was not a great team. Yet he was sold on their potential moving forward. The Jets were publicly committed to putting together a winning team, and had a number of players whose talent was clearly evident — Adams most of all.
According to NorthJersey.com, Adams was a big reason why Bell decided to sign with the team in the first place. Adams had pitched a vision of the future to Bell, in which the two of them worked together to turn the franchise around. So when Adams forced his way out after just a single year together, Bell naturally felt betrayed.
From his perspective, Bell is certainly right to feel that way, especially if Adams had signaled his intent to remain with the Jets long-term. Bell claims that Adams had personally told him he was not going to force his way out.
While that might be true, Adams also has the right to do what's best for him and his career. Ultimately, it was a contract dispute — and not his frustration with the Jets' struggles — that led Adams to request a trade.
All stats courtesy of Pro Football Reference