Lewis Hamilton and His Mercedes Team Are Basically a Formula 1 Cheat Code
Lewis Hamilton sped ahead of the competition yet again to win another Formula 1 title with Mercedes. Their dominance is so unerring that they've made a previously competitive sport into a procession. Why has the combination of Hamilton and his Mercedes team been so unstoppable? And where does the driver's reign rank among the legends of the track?
To the surprise of no one, Lewis Hamilton won another Formula 1 title
The unbeatable combination of Mercedes and Hamilton have made winning Formula 1 titles as regular as the sunrise. After wins in the Emilia Romagna and Turkish Grands Prix, Hamilton won a record-setting seventh straight constructor's championship. This leveled him with the great Michael Schumacher for the number of career F1 titles.
The win was the finale of a dominant season, reports FormulaOne.com. The Englishman has nine wins in 13 starts in 2020. He tested positive for COVID-19 before Sakhir GP. So he has one race left on the schedule to win again. The only other driver to win multiple races was Valtteri Bottas, Hamilton's Mercedes teammate. Hamilton understood the gravity of the moment in the aftermath. He told BBC:
"It felt so far-fetched. I remember watching Michael win those world championships. To get one or two or even three is so hard. Seven is unimaginable. There is no end to what we can do together, me and this team. We dreamed of this when I was young. It is so important for kids to see this and don't listen to anyone who says you can't achieve something. Dream the impossible. You have got to chase it and never give up."
This success is more incredible considering that Hamilton's move to Mercedes in 2013 was considered a gamble at the time.
He was an established star before joining Mercedes
RELATED: A Controversial Instagram Post Landed Lewis Hamilton in Hot Water
Hamilton was a prodigy behind the wheel. He became the youngest driver to win the British cadet kart championship at the age of 10. The Stevenage, UK, natie became a European champion in Formula A and Formula Super A in 2000. One of his teammates was Nico Rosberg, who became his teammate again with Mercedes from 2013-16.
Hamilton became a professional Formula 1 driver with McLaren in 2007. There, he set a since-broken record as the youngest World Drivers' Championship runner-up ever at 22 years and 287 days. Hamilton also set records for the joint most wins in a debut season (four) and most points in a debut season (109). He became a world champion for the first time the next year after winning the last race of the season on the last corner of the last lap.
Hamilton continued to be competitive in the last four years of his tenure with McLaren, but titles eluded him. He never finished higher than fourth in the standings. Later, Hamilton blamed his lack of focus and off-track distractions during these years. As Schumacher retired from racing in 2013, Hamilton announced himself as the replacement to the surprise of many. Safe to say that the move has worked out for every party involved.
What makes their partnership so successful?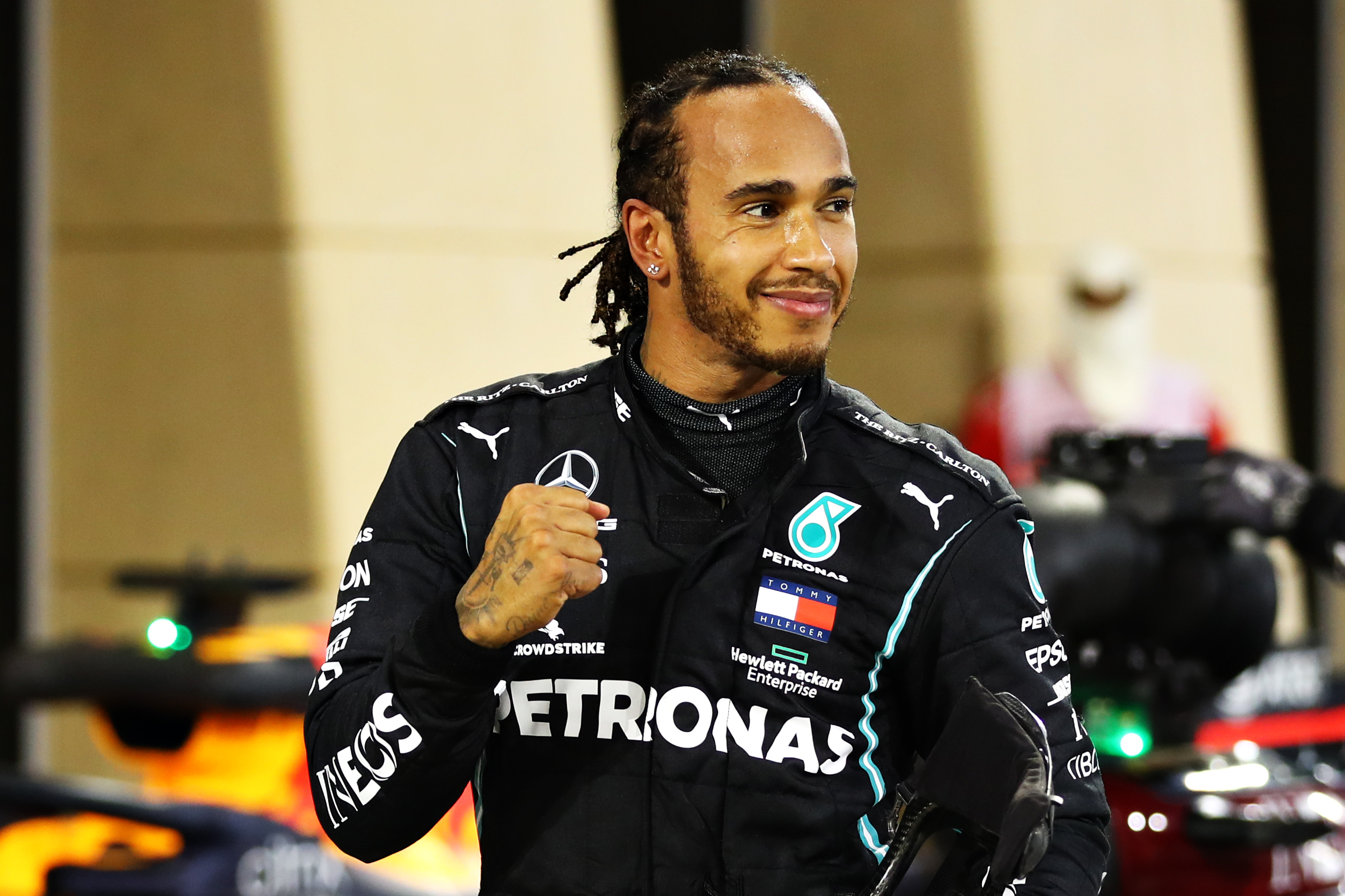 RELATED: When Was the Last Time Lewis Hamilton Missed a Formula One Race?
As gifted as Hamilton is as a driver, he couldn't have accomplished everything he has without the backing of his team at Mercedes. The company had never won a title until Hamilton joined them, but they also benefited from a rule change that gave them a leg (wheel up?) on their peers. In 2014, the sport forced a change to new V6 turbo hybrid engines, and no one has adapted to the new reality better than Mercedes.
Every car has the same engine, but they have clearly found some sort of advantage in the engineering stage that helps to keep Hamilton at the top of the game. For obvious reasons, those innovations are being kept behind lock and key for the time being.
There may be a glimmer of hope on the horizon for aspiring drivers. Hamilton does not yet have a contract for next year, and while he has said that he would like to stay in Formula 1 in the future, there are also suggestions that he has other ambitions on his mind. Given his track record, this seems like the only way another driver could stand a chance at winning the championship next season.