Lewis Hamilton Is Carefully Considering Following In Tom Brady's Footsteps Off The Track
Lewis Hamilton is no stranger to success on the track. With seven world championships and counting, the Formula 1 racing superstar has cemented himself as one of the best drivers in history.
Now, it seems Hamilton is interested in following in the footsteps of another legend and close friend: Tom Brady.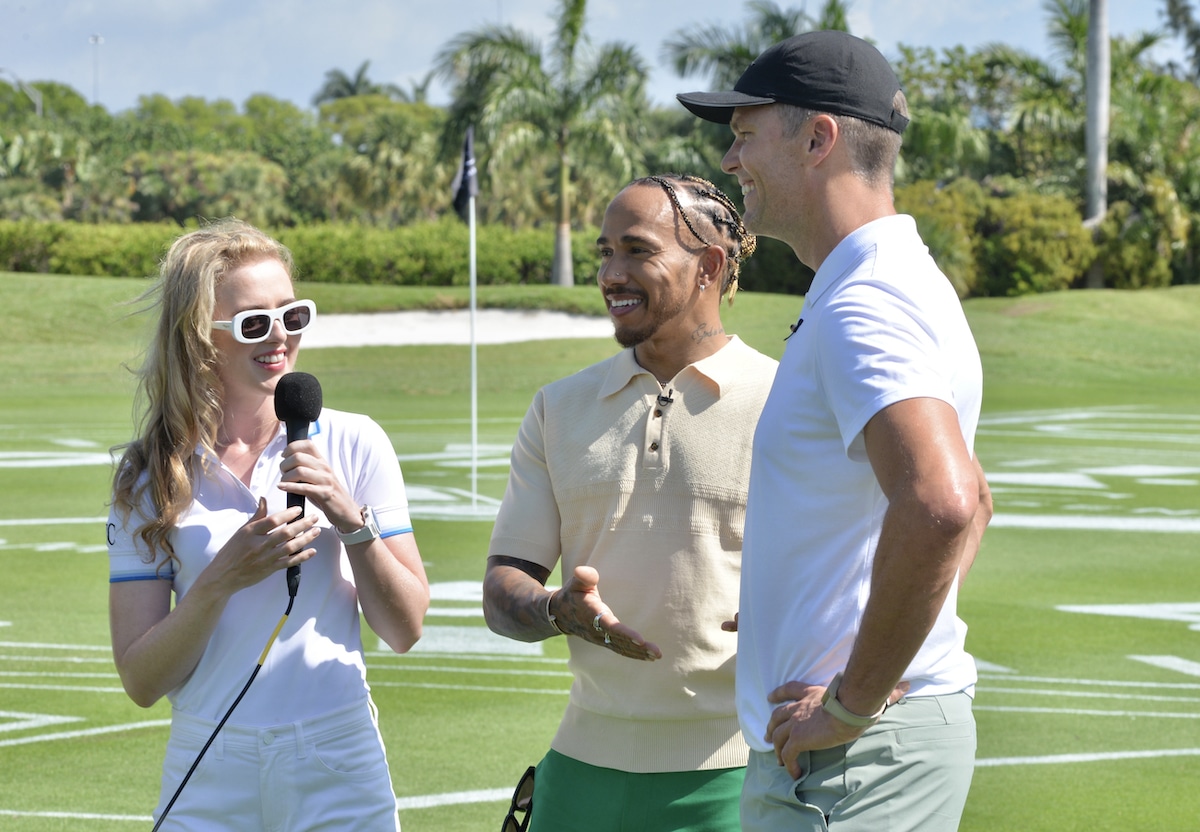 Tom Brady and Lewis Hamilton's friendship
Brady, a six-time Super Bowl champion and possibly the greatest quarterback ever, met Hamilton seven or eight years ago at an F1 race event in Montreal. The two have been close friends ever since. Brady has attended multiple races and even gave the driver a pep talk before the 2017 Monaco Grand Prix.
Their friendship revolves around supporting each other as they meet occasionally and ask each other for advice. Brady also supported Hamilton after his controversial loss to Max Verstappen at the 2021 Abu Dhabi Grand Prix.
The two also talk about their business and charity endeavors ventures. Brady has expressed his admiration for Hamilton's work with The Lewis Hamilton Foundation, a charity that provides resources and opportunities to children and young people.
Hamilton is considering following in Brady's footsteps outside the track
While Hamilton has yet to achieve the same level of commercial success off the track as Brady, he's expressed interest in doing so. In a recent interview with Vanity Fair, Hamilton said he is considering expanding his business ventures beyond racing. The 37-year-old already has his hands in fashion, where he designs clothes for himself and others.
Since his start in 2018, Hamilton has a handful of fashion collections conceived in partnership with Hilfiger. In the interview, he also revealed that he strives to grow in the entrepreneurial space by exploring several planet-friendly startups. With Leonardo DiCaprio as a partner, Lewis aims to expand a London-based vegan restaurant, Neat Burger, into the United States.
Another area of interest is Hollywood. Hamilton is involved in producing a new Formula 1 movie directed by Top Gun: Maverick director Joseph Kosinski. The film will feature Brad Pitt, who also serves as a producer. Hamilton will also vet the storytelling to ensure the authenticity of the sport. However, he does not expect to act alongside Brad since he feels it might appear too cliched.
As interesting as it will be to see how the movie does, it will not be Hamilton's first time in Hollywood. He has dipped his toes in film before, lending his voice for Cars 2 and Cars 3 and doing a Zoolander 2 cameo. Then there is music. Hamilton has made music for over a decade but has only recently released it.
In 2018, he appeared on Christina Aguilera's album Liberation. He rented a New York studio where he wrote and recorded his part in the song "Pipe" within three hours.
He intended that no one know it was him so they could listen to it without prejudgment. However, his name appeared in the credits, so the secret was out. Looking forward, Hamilton aims to continue releasing some of the material he's worked on for years.
What Tom Brady has said about Lewis Hamilton
In the Vanity Fair interview, Brady had nothing but high praise for his close friend, even going so far as to call him an artist. The Bucs quarterback said, "I think he is an artist. He probably can see lines on the track that no one else can."
The comment came after Hamilton's controversial loss in the 2021 Abu Dhabi Grand Prix Brady continued by saying he believes Hamilton has a similar motivation:
"Anyone can have five great seasons, but it is really hard to have ten great seasons or fifteen great seasons. The key is remaining motivated year after year to push yourself harder than anyone else is willing to go."
RELATED: Why Formula 1 Driver Lewis Hamilton Picked No. 44: 'I Went Back to Where It All Started'