Lewis Hamilton Competed Via Unicycle, Karate, and Karting Before F1 Racing
Lewis Hamilton is one of the world's biggest names in Formula One racing. He's dominated the sports pretty much since he's entered it. But racing isn't the only sport he's competed in. Hamilton's competitive streak has manifested itself in many sports prior to F1 racing. Let's look at exactly what he did before his big break.
How Lewis Hamilton entered racing
Hamilton started driving early, according to Britannica, at the age of eight. His first major championship was the British Kart Championship when he competed at the age of 10.
Then, Hamilton received a deal with the McLaren and Mercedes-Benz Young Driver Support program at 13. This gave him the platform and resources to develop as a young driver. He won multiple Euro and world karting championships from 1998-2000. When he turned 15 he was the youngest driver to achieve the sport's number one ranking.
Hamilton's Formula 1 career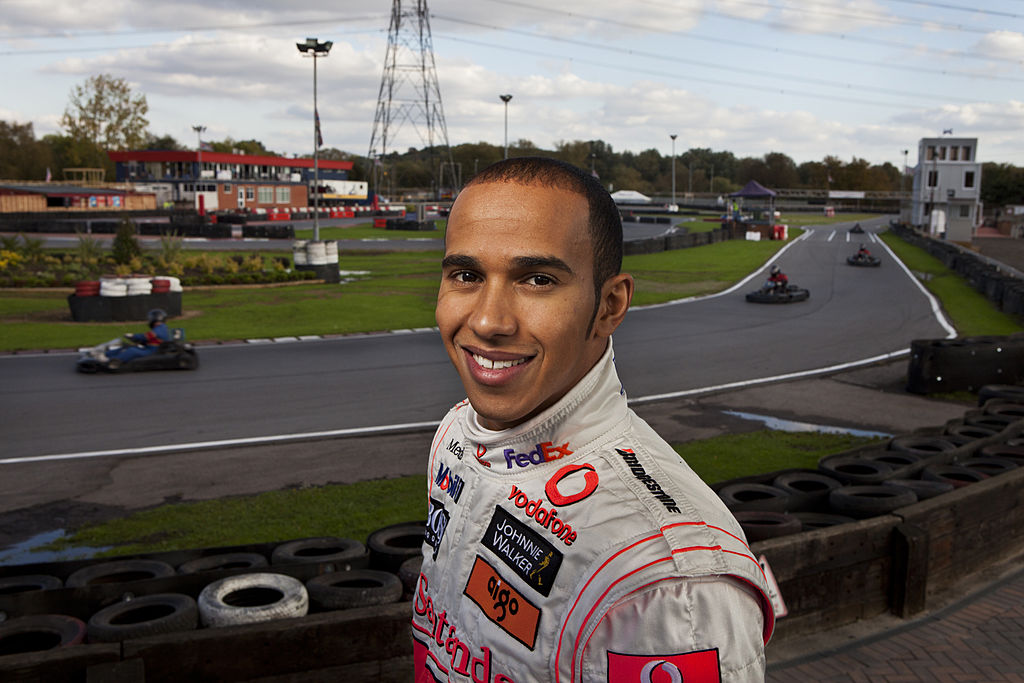 Joining the McLaren F1 team in 2007, Hamilton made an immediate impact. He finished in second place for the World Drivers' Championship in 2007, his rookie year. He had four victories that year, tied for most all-time by a rookie. The next year Hamilton won five races, winning the drivers' championship. This made him the youngest champion ever at the time.
The Stevenage, United Kingdom native won two races in 2009, three races in 2010, and four races in 2012. He departed McLaren for the Mercedes-Benz team in 2012. While he only won a single race the next season, he finished in the top five for the driver's championship regardless.
Hamilton was back on top in 2014, winning 11 races en route to his second Drivers' Championship. He tacked on yet another Drivers' Championship in 2015. He added additional ones in 2017 and 2018. Hamilton has been so dominant that the sport draws criticism from fans over how "boring" it is, according to Auto Blog. Hamilton commiserated with fans:
"If you say it's boring, I totally understand it … Don't blame the drivers. We don't write the rules. Put the pressure on the people at the top, who should be doing their jobs. They have made mistakes for many, many years."
Sports Lewis Hamilton competed in before racing
Hamilton has always been competitive. He did numerous other sports before entering the world of racing, including unicycling, go-karting, ping pong, and soccer. In fact, he got into many spirited competitions with his former teammate Nico Rosberg. According to The Guardian, Hamilton said:
"We played table tennis once and he beat me. He is pretty good but I am getting better … Probably the first bit of real competition we had was when Nico used to ride a unicycle everywhere. So I thought I've got to learn to ride this unicycle, I've got to be better than him. I spent all my time outside the go-kart learning to ride this unicycle. We always had great competition, whether on the racetrack or computer games or playing football."
According to Hamilton, he could've been a footballer (or as you'd call them in the U.S., a soccer player), had he not entered racing. As a higher schooler, he played on the same team as another Englishman, soccer star Ashley Young. Hamilton said, "I think I would have been a footballer if I hadn't become a driver…I had more pace than Ashley Young at the time — I was bigger than him — but he was more skillful."
It's hard to doubt that Hamilton would be good at whatever sport he chooses. His competitive drive ensures that much.