Lewis Hamilton's Fans Are Anxiously Awaiting for His Album Release After His XNDA Debut With Christina Aguilera
Although Lewis Hamilton dominates Formula 1 racing, he has a slew of other interests. Unsurprisingly, he's pretty good at those things, too. From music to fashion, Hamilton constantly displays new talents. And it's not just his F1 fans who notice. Christina Aguilera invited him to join her on her new song, "Pipe." Now, fans wonder if an "XNDA" album will drop.
Lewis Hamilton's Formula 1 career
RELATED: Lewis Hamilton vs. Michael Schumacher: Who's the Better F1 Driver?
Since Hamilton entered the sport, so has a younger fan base. With his social media presence, activism, and musical talents, he appeals to a crowd beyond racing fans. Hamilton is no slouch on the track either. In fact, he holds the record for most wins, pole positions, and podium finishes. 
Hamilton's first season as a Formula 1 driver saw him take home the World Championship. In a dramatic finish, he won on the last lap of the last race of the season. The victory made him the youngest champ in Formula 1 history. In addition, reports WTF1, he's tied with racing legend Michael Schumacher for the most racing championships (both have seven). 
With Hamilton racing for Mercedes again in 2021, there's a good chance he can move ahead of Schumacher for the most championship wins. However, Hamilton may not intend to stay with racing for much longer.
The 36-year-old recently signed a contract to stay with Mercedes for the season, but it's reportedly only for one more year. Does that mean he'll retire afterward? Considering his other interests, it's possible. One thing's for sure: Hamilton will always be one of the best Formula One drivers ever.
Lewis Hamilton, the renaissance man
Bold and brash on the track, Hamilton is the same way when it comes to fashion. He isn't afraid to mix up patterns and wear bright colors. Hamilton looks good in streetwear or a tailored suit. Add some accessories, and he's good to go. Hamilton loves to pair his outfits with hats, chains, or a sleek pair of shades. 
His sidekick, English bulldog Roscoe, is a fashionista, too. Hamilton regularly posts candid photos of the dog on Roscoe's own Instagram account. From sharing cake to taking naps, nothing is off-limits.
Hamilton is also an avid activist and full-on environmentalist. According to Wired, he ditched his jet, eats a plant-based diet, and regularly works to reduce his sport's carbon footprint. He's also involved in Black Lives Matter, actively protesting and trying to change the world. 
Who is XDNA on Christina Aguilera's 'Pipe'?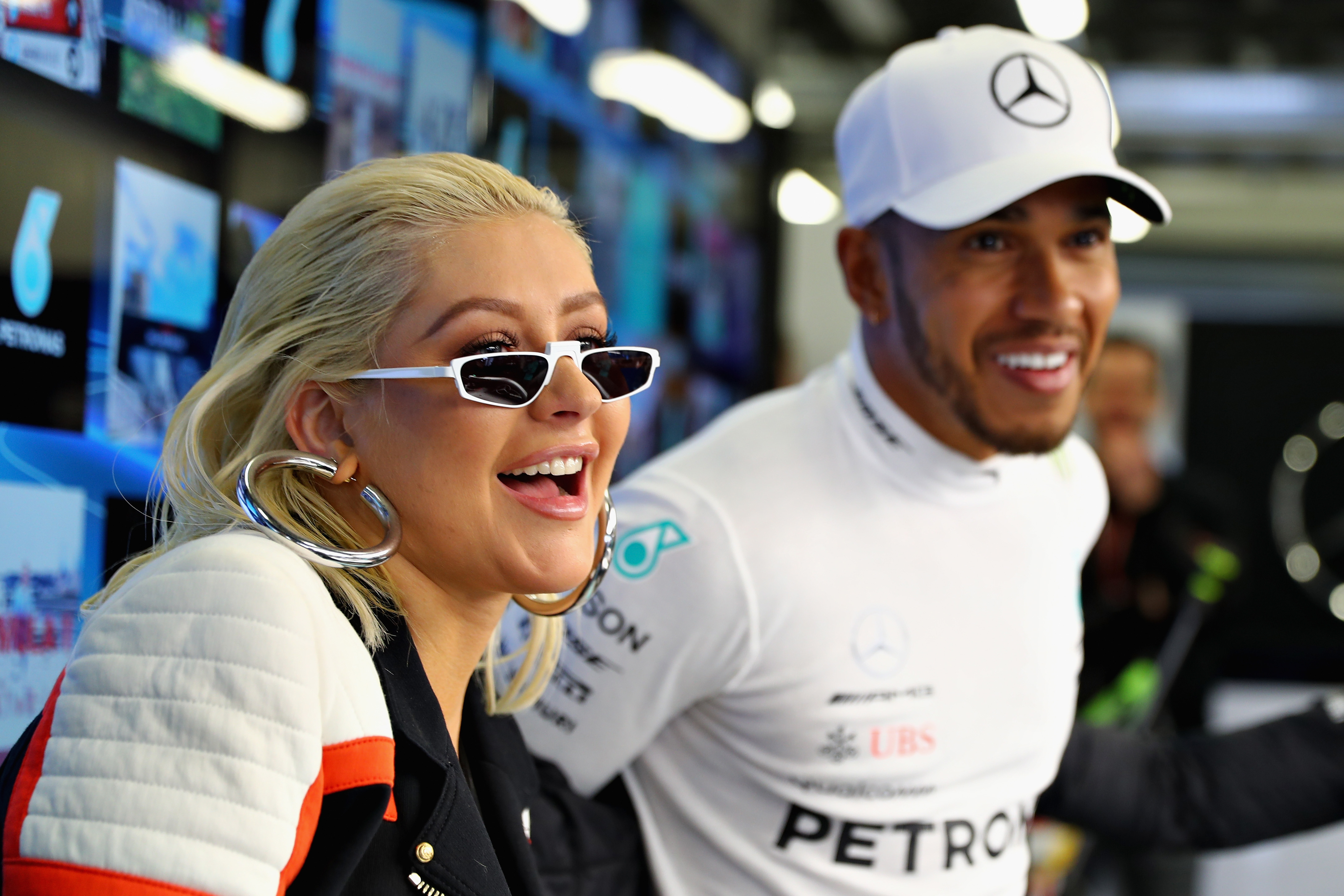 RELATED: When Was the Last Time Lewis Hamilton Missed a Formula One Race?
Hamilton is ready for his next venture. Since he conquered the racing world, it seems like music is next. He regularly streams his own music on Instagram and YouTube. Even his fellow drivers are impressed.
In a recent interview streamed on YouTube, Formula 1 driver Daniel Ricciardo was blown away by Hamilton's singing debut. Seemingly stunned by the effort, Ricciardo gushed, "Well done!"
Back in 2018, Christina Aguilera released a new song – "Pipe." It included a performer under the name XNDA, with the intent that his identity would remain secret.
Well, that secret didn't last long. Many fans figured out early on that XNDA was indeed Lewis Hamilton. He finally confessed it was him in an Instagram post two years later. Hamilton wanted the music to speak for itself, without his name attached to it. 
Now, with what looks like a break from his racing career coming up in a few years, will Hamilton release his own album? Considering he already has his own fan base and regularly posts music to his social media feeds, all signs point to yes.