Lewis Hamilton Is Using $27.5 Million of His Net Worth to Help Underrepresented Groups in Motorsports
Formula 1 champion Lewis Hamilton recently became the first driver in history to obtain 100 Grand Prix victories. His first entry was in the 2007 Australian Grand Prix, and since that time, he has won seven championships. Racing for Mercedes-AMG Petronas, the British driver has a substantial bankroll, but he doesn't want to keep it all to himself — that's because Lewis Hamilton is donating $27.5 million of his net worth to promote Motorsports. The 36-year-old racer wants to help underrepresented youth find a passion for the sport that means so much to him.
Hamilton strives to empower the next generation
The Formula 1 champion recently launched Mission 44, a charity foundation he established with a pledge of 20 million pounds ($27.5 million). The goal is to support programs aimed at increasing access to STEM and engineering education.
According to ESPN, Hamilton is "committed to creating opportunities for young people from under-represented backgrounds" in Britain. He intends to support diversity in motorsports by creating "real change within this community." The F1 driver said he was able to overcome the odds "through opportunity and support." He explained, "I want to ensure that other young people from similar backgrounds are able to do the same."
Hamilton has also teamed up with Mercedes on the "Ignite" initiative. Team principal Toto Wolff said becoming more diverse is fundamental to the team's values. With the full support of Mercedes-Benz, they are determined to encourage "talent from under-represented groups" to not only join their racing team but "take up careers in the wider motorsport industry."
In 2020, the racing icon initiated the Hamilton Commission to promote inclusivity and improve the representation of Black people in UK Motorsports.
The Hamilton Commission
Through The Hamilton Commission, the charismatic driver set out to change the world of Motorsports after learning that only 1% of employees involved in Formula 1 racing come from Black backgrounds. As the only Black driver in F1, he is determined to take a stance against social injustice and racial inequality.
Hamilton reveals on his website that as a child, he was "obsessed with racing." He recalls being told at a very young age that he was not "smart enough," and that he would "never achieve anything."
Now, a Formula 1 driver who holds the "highest number of wins, poles, and podium finishes," Hamilton is determined to help kids develop their potential.
He told NBC Sports, "For 15 years, I have remained one of the few Black employees with Formula 1, and I am proud that my work with Mercedes is going to change that for the better."
What is Lewis Hamilton's net worth?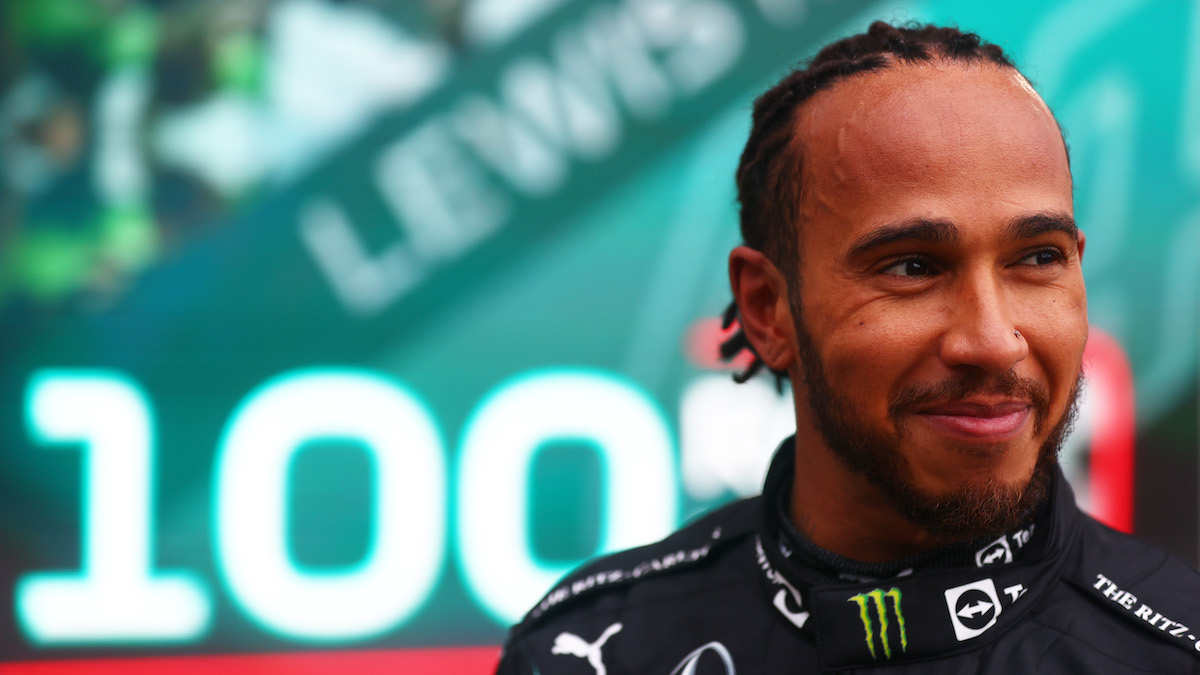 Independent reports Hamilton is the "best-paid driver on the grid." In July 2021, he inked a two-year deal with Mercedes valued at an estimated £40m per year. The new contract substantially increases his net worth, giving the iconic driver an overall net worth of £260m, the U.S. equivalent of approximately $352 million.
AutoSport claims Hamilton is "the wealthiest active driver in F1," with an estimated net worth somewhere between $300 million and $500 million. They credit his endorsement deals with companies such as Mercedes, Monster, Bose, Tommy Hilfiger, and more as "likely to have boosted his bank balance to the very top end of that range."
Hamilton needs to beat out Max Verstappen to surpass Michael Schumacher's long-standing seven title record. The retired racer has an estimated net worth between $600 million and $800 million, with an annual salary that peaked at $80 million per year when he drove for Ferrari. If Hamilton beats Schumacher's racing record, he may be able to surpass his bank balance as well.
If he does, he will have ample resources to continue inspiring the next generation to pursue Motorsports.
RELATED: Lewis Hamilton's Net Worth is Proof That it Pays Handsomely to Be a Formula 1 Star