Lewis Hamilton Knows That George Russell Will Try to Beat Him on Day One
The maxim that the first person you have to beat is your teammate is never more true than in Formula 1. Drivers may tell the media that they are not interested in what their teammate is doing, how fast they are, or where they are in the points. Still, the reality is that they are constantly compared against each other and are paying very close attention to what each is doing. 
In most cases, teammate comparisons are the only accurate way to judge how a particular driver performs. After all, they are in the same car. When it comes to racing, each driver will want to make sure that they are out-qualifying and out-racing their teammate first.
Lewis Hamilton knows this better than anyone. In his 14 years in Formula 1, Hamilton has had five teammates: Fernando Alonso, Heikki Kovalainen, Jenson Button, Nico Rosberg, and Valtteri Bottas. Only one, Rosberg, has beaten Hamilton to the world championship.
In 2022, Valtteri Bottas moves to the Alfa Romeo F1 Team to make room for George Russell. Widely regarded as a future world champion, Russell has already impressed the Formula 1 paddock with a series of performances that hint at his future potential.
Hamilton is in the twilight of his career. At 36 years old, Hamilton is 13 years Russell's senior, and Mercedes GP is betting that his younger teammate is the team's future.
Hamilton won't give up the role of number 1 driver at Mercedes easily, but he knows all too well that Russell's first order of business is beating him. 
Lewis Hamilton sees his own mentality in Russell and knows what is coming in 2022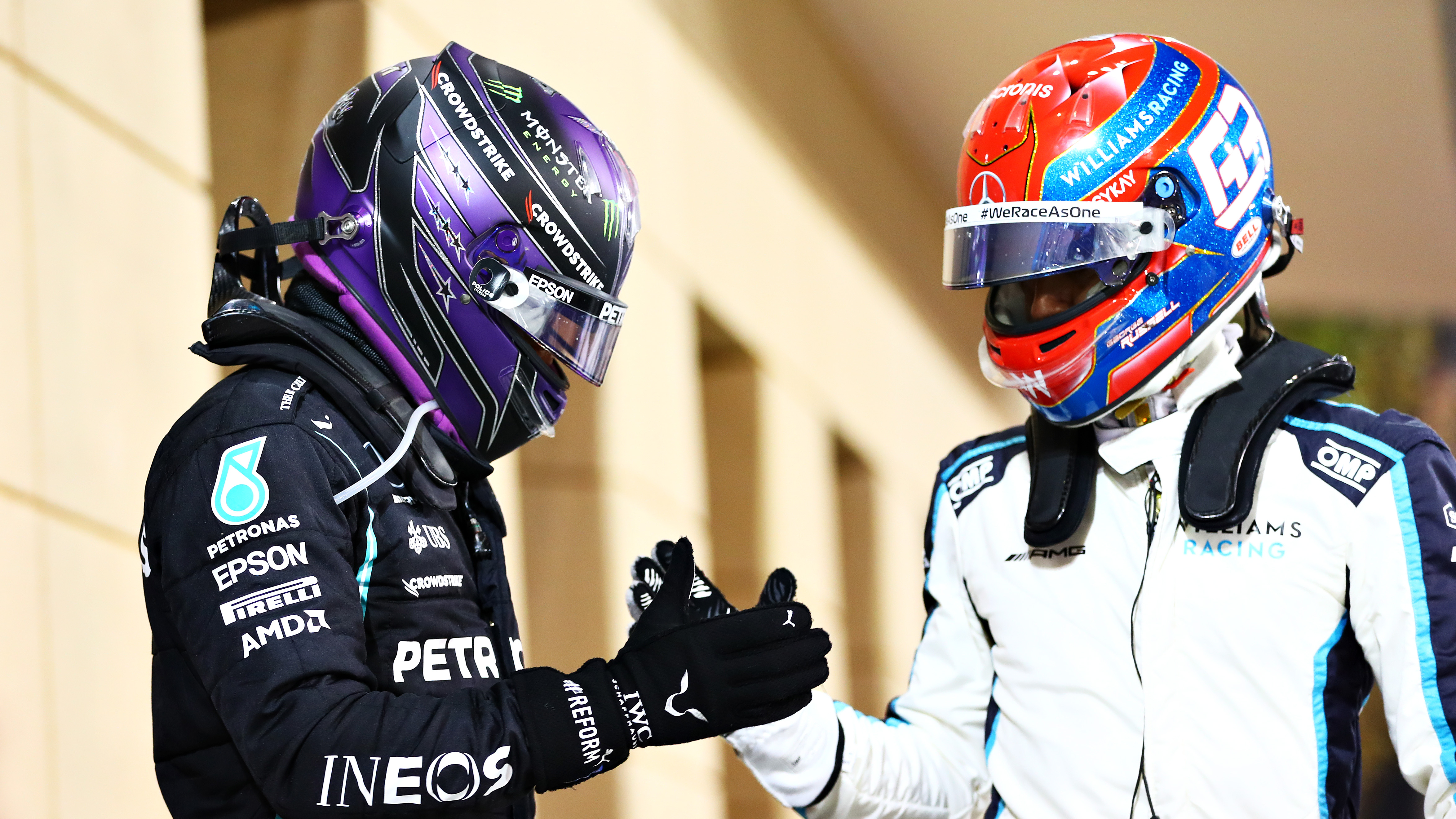 Sitting down with Auto Motor und Sport, as quoted by GrandPrix247.com, Hamilton spoke at length about having George Russell as a teammate. "As you know, George is a very respectful person. He is super talented, and there is already a lot of mutual respect. He will certainly be quick and will want to win," said the seven-time world champion.
"I remember saying before the duel with Alonso that I wanted to beat him right in the first race. I expect George to feel the same and approach it with the same attitude. Otherwise, he wouldn't be a winner.
"We will, of course, compete against one another, and I want to win the duel, but I hope that I can also have a positive influence on how he develops in the team. For example, when it comes to spending time with the engineers, how he works his way through the data or how he drives on the track."
Lewis Hamilton relates his own experiences as a young driver to what he expects to see from George Russell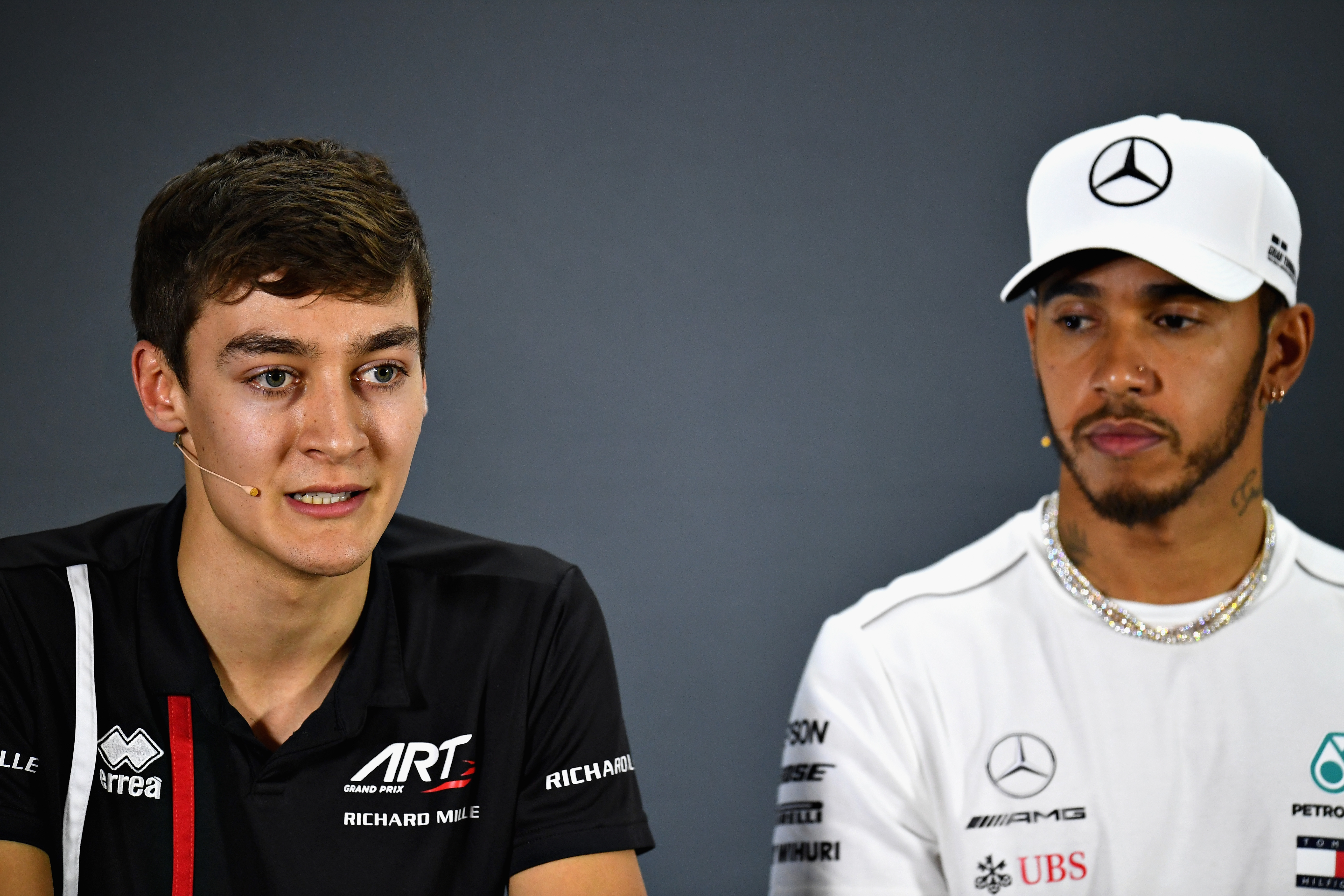 "I've raced against drivers who did not always show their true colors. Of course, I don't know if that's the case here. I am now 36-years-old and have been doing this for so long. It's not the first time I've faced a driver who is good and bad in some ways," says Lewis Hamilton.
"But now I feel much better equipped to deal with this situation. I know George is a super-fast driver. And he will definitely get faster and faster, and mature over time. There is no doubt about that.
"When I look back at myself at the age of 24 or 25 – I made mistakes at the time – I had the speed in the car, but I had a lot of different experiences outside when I was suddenly in the spotlight. I didn't do much right then. That's why I won't hold something like that against anyone else."
Lewis Hamilton is now one of the last drivers of his generation on the grid. He has largely seen it all and experienced having tough and quick teammates. He will be anticipating that Russell will hit the ground running at Mercedes and be tough to match in terms of pace.
In the twilight of an incredible career, don't expect Lewis Hamilton to get out of the way of the next generation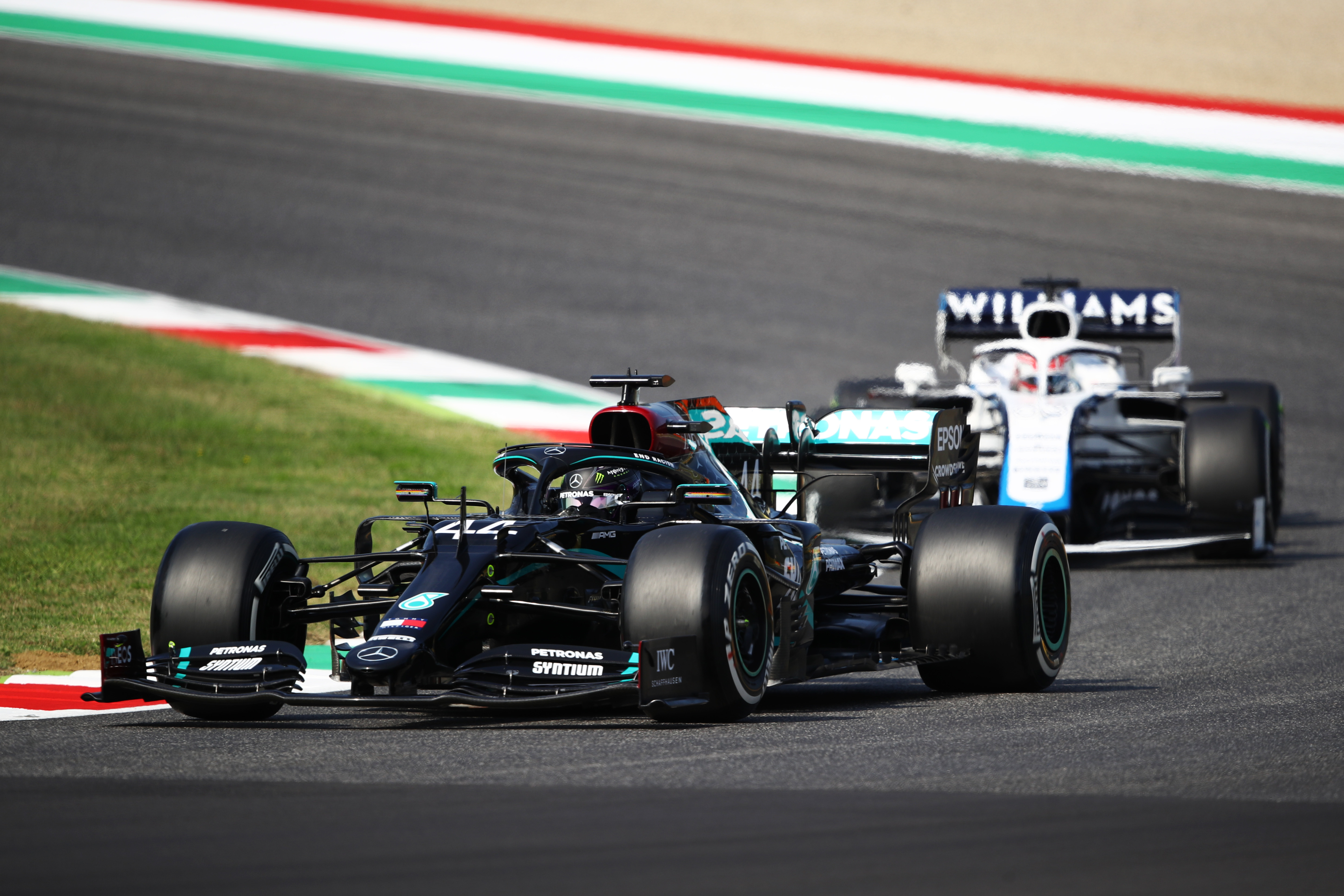 Lewis Hamilton deserves consideration as one of the all-time greats. But, as his career draws to a close, he will face more formidable challenges from the younger generation of drivers. Up to this point, he has been a match for anyone, but as George Russell gets more comfortable within Mercedes, expect Hamilton to have to rely more on experience than raw speed to beat Russell.
Hamilton's speed is directly related to the level of his competition. He is unique in that he can seem to find another extra gear in his own performances when the competition or challenge looks particularly tough. The Sao Paulo Grand Prix is a perfect example of this, with a drive through the field after a series of penalties that will go down in history as one of his best. That performance came from a "must-win" situation in his battle with Max Verstappen for the championship title. Had Hamilton been in the championship lead, like so many times before, it would have been unlikely that he would have mustered that type of drive. 
To beat George Russell and Max Verstappen in 2022 and beyond, Hamilton will need to conjure those types of drives again. The incredible performances that Hamilton has within himself are why he is so successful and will continue to be successful until he retires from the sport. 
Assuming that Russell will come into the Mercedes GP team and have the measure of Hamilton in 2022 would be a mistake. The seven-time champion revels in the challenge of proving people wrong. George Russell will want to beat Hamilton in every race, but Hamilton is still proving to be at the top of his game, and that should concern everyone on the Formula 1 grid, not just his teammate. 
Related: Toto Wolff Draws Line In The Sand For Mercedes GP Teammates Lewis Hamilton And George Russell