Lewis Hamilton Told Mercedes 'Don't Ever Try to Control Me' When He Joined the Formula 1 Team in 2013
World famous formula racing legend Lewis Hamilton has always been an independent and polarizing personality. The seven-time Formula 1 champion is infamous for his flashy personality and resistance to rules.   
Hamilton hates being controlled so much that he claims to have felt like a "caged lion" when he joined Mercedes from McLaren in 2013. However, the British driver's success has compensated Mercedes more than enough for his larger-than-life personality.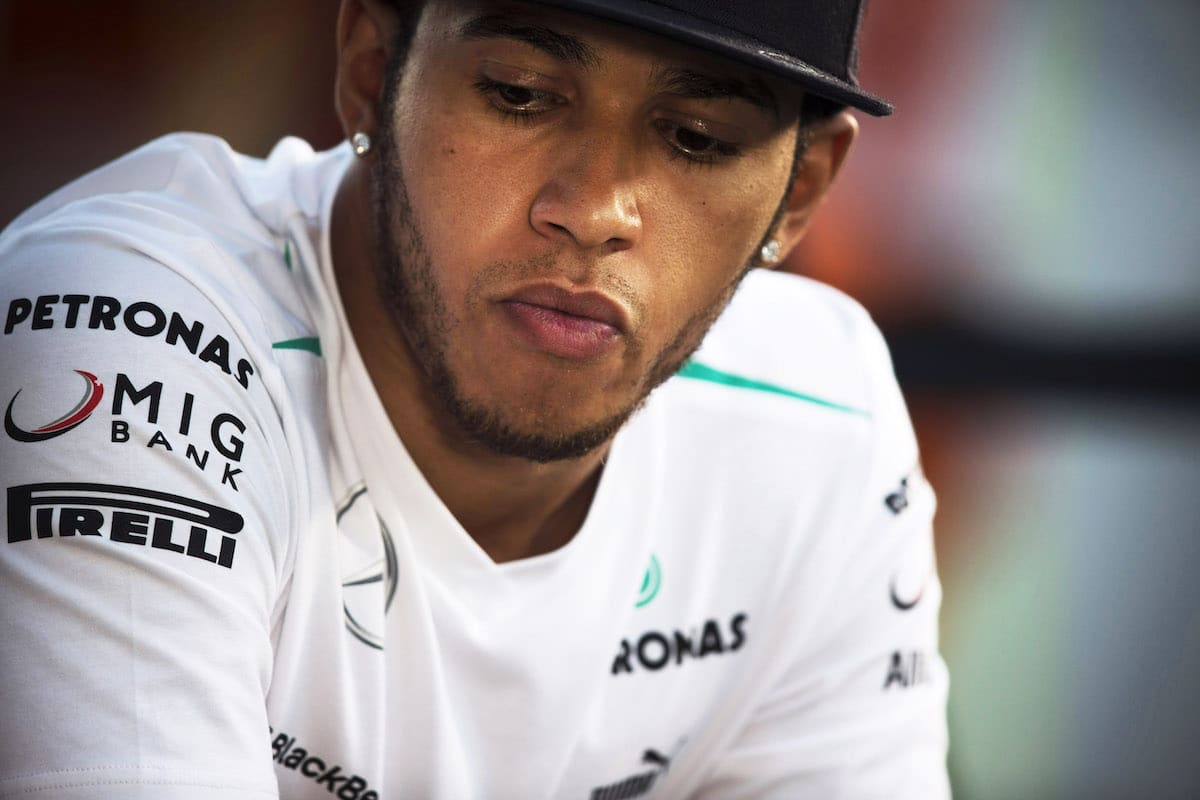 Lewis Hamilton's disdain for rules 
In an interview with Vanity Fair, Hamilton revealed his hatred for rules ever since he was a kid. So when he finally joined F1 in 2007 with Mclaren, he had difficulty adjusting to the professional atmosphere. 
He didn't feel accepted or welcome in F1. Some drivers criticized his flashy persona and jewelry. They labeled him an "impostor" because of his tattoos, piercings, and outspoken personality. 
But Hamilton remained true to himself and is now one of the most famous athletes on earth with the backing of NFL superstar Tom Brady, who thinks Hamilton "is an artist on the race track," according to Eurosport.
Hamilton's disdain for rules was evident immediately when he joined Mercedes in 2013. When he joined the Mercedes team from McLaren, he promised to help win championships if they left him to his own devices. He made it clear he didn't want to be controlled by strict rules. Hamilton told Mercedes, per Vanity Fair:
"This is who I am. These are things I like to do. Don't ever try to control me in that respect. I'm going to give everything to this, and I'm going to help you win championships. And I'm going to show you that being different is not a bad thing for your brand."
Yet, with all his antics outside racing, Hamilton is Mercedes' best F1 driver. The Brit won his first World Championship with Mercedes in 2014 and has added five more titles since then.
Hamilton has been so successful with Mercedes that had it not been for a technical error by Michael Masi, he would have clinched his eighth F1 championship in 2021. Despite his immense success, he is not immune to F1 rules.
Lewis Hamilton's battle with Formula 1 over jewelry
Hamilton's dislike for rules has created controversy more than once. The 37-year-old recently came under pressure due to an F1 jewelry rule. The rule was established in 2005 to safeguard drivers and has only been enforced in 2022. The rule forbids drivers from wearing jewelry such as body piercings or neck chains while racing. 
Hamilton has multiple piercings on his ears and a stud in his nose, which he has worn for most races. The Brit was outraged by the rule's enforcement, claiming he would rather quit than be forced to remove something so personal.
However, Hamilton eventually agreed to remove his ear piercings to compete in the Miami Grand Prix. He was allowed to temporarily compete with his nose stud because he claimed its removal would require surgical intervention, reports AP News. 
After getting a two-race exemption to remove his nose stud during the Monaco Grand Prix, the driver finally obliged.
Hamilton's flashy personality may be seen as rude, but his experience growing up as a minority in the UK may have something to do with this. He had to be tough to defend himself from racial discrimination to achieve his dreams.
Hamilton's experience as a minority in the UK
Hamilton grew up just north of London as a minority. In the Vanity Fair interview, he shared how his dyslexia made him struggle in school. He was one of the few Black kids in school, and his teachers would discourage him while they encouraged and nurtured other white kids. 
When he was 11 years old, Hamilton was a victim of a hate crime. A father and son duo roughed him up as he walked to the shops just a small distance from where he lived. The ruthless duo forced young Hamilton to the ground and kicked him, shouting, "Go back to your country."
This event troubled young Hamilton who had been born in the UK and knew no other home country. His experience as a minority may have transformed him into the resilient F1 driver he is now. Most significantly, the F1 great has used his position to champion racial justice. 
Hamilton has been an outstanding racing driver throughout his career, right from the grassroots formula racing categories. In the Formula 1 category, Hamilton won seven world titles — a record he shares with Micheal Schumacher, the German driver. 
Although he has had a slow start to the 2022 season, Hamilton and many F1 fans believe he can win his eighth record-breaking championship next season.
RELATED: Lewis Hamilton Hopes to Provide 'More Diverse Leadership' as He Joins 1 of the Most Successful Sports Franchises in North America