Lewis Hamilton Will Cash in While Dak Prescott Waits and Wonders
Lewis Hamilton wants more money than any driver has ever been paid. He's negotiating from a position of strength that Dak Prescott lacks as he tries to work out a new contract with the Dallas Cowboys.
Lewis Hamilton is going to get paid. Ditto for Dak Prescott. There are striking similarities in their situations, including the fact that there are very few teams needing their services and fewer still who can afford to pay them.
But there's also a huge difference that Prescott needs to recognize as his negotiations with Dallas Cowboys owner Jerry Jones come down to the wire: Lewis Hamilton may benefit from an embarrassment of riches while working for the best team in the business, but the man wins like no one else in his profession.
Two continents, two stars, two situations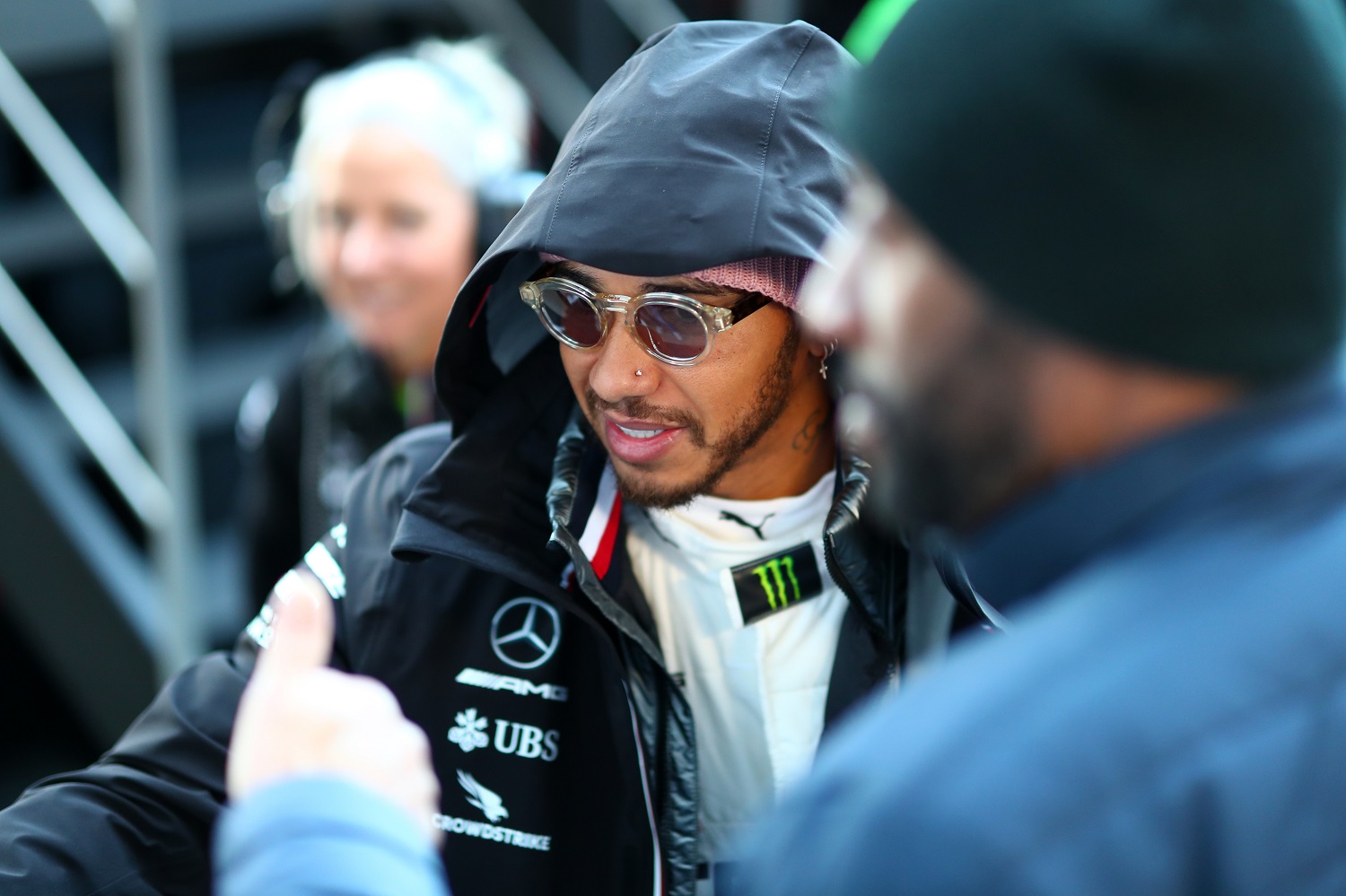 Dallas Cowboys fans may not be in agreement over how much Dak Prescott deserves in his next contract, but most want that contract to be with the Cowboys. The NFL team put the franchise tag on its quarterback, and he signed for $31.4 million for the upcoming season. He'll be a free agent at the end of the 2020 season unless Cowboys owner Jerry Jones works out a long-term deal by July 15.
While history suggests a deal will get done – quarterbacks who are franchised almost always negotiate deals before the season starts, with Drew Brees and Kirk Cousins the best-known exceptions – Prescott and the Cowboys may still be at odds at the moment over both the duration and the dollars.
He's angling for the most money per season in NFL history but lacks the resume to justify it. The Cowboys signed Andy Dalton in the event of a holdout, and he looms as insurance for 2021 if Prescott chooses to leave.
Although he's also potentially entering his walk year, British driver Lewis Hamilton's situation is a bit different. If the reports about the star driver's contract demands are true, then there is no way the Mercedes Formula One team will let him leave.
Forbes ranks Hamilton at No. 13 on its most recent list of the world's highest-paid athletes, but he's the best bargain in any team sport in the world.
Lewis Hamilton is set to break records
The long-delayed Formula One season commences this weekend with the Austrian Grand Prix. New seasons always bring new questions, but Mercedes remains the indisputable best of breed. Lewis Hamilton has won five of the last six driving championships for Mercedes, and then-teammate Nico Rosberg won the sixth for an organization that has spared no expense to win.
Hamilton could tie Michael Schumacher's record of seven season championships during what will be an abbreviated schedule because of the COVID-19 pandemic. And with 84 race victories – and never fewer than nine in a season since 2013 — already recorded, he's closing quickly on Schumacher's record of 91.
In short, Hamilton is in dynasty territory that is seldom seen in the sports world, and he's doing it in one of the most lucrative sports in the world. Sure, UConn women's basketball and Alabama football built powerhouses in recent years, but neither has multiple bidders lining up to sign eight-figure deals to affix a decal to cars driven by Geno Auriemma or Nick Saban.
And that's why Mercedes will give Lewis Hamilton the relatively modest raise he's seeking. Yes, other drivers could succeed as his replacement in 2021, if necessary, because of Mercedes' vast resources. But none can dominate like Hamilton.
Lewis Hamilton will get what he wants
Dak Prescott wants to be paid on the basis of a 40-24 record as a starter and a respectable ratio of 97 touchdown passes to 36 interceptions. And he should be paid. But any contract that moves him ahead of veterans Russell Wilson, Drew Brees, or Aaron Rodgers would be hard to justify. That's especially true since Lamar Jackson, Patrick Mahomes, and Deshaun Watson should all have better bodies of work by the time they sign their second NFL contracts.
Lewis Hamilton, though, is a special case. Depending upon the source, his current contract pays $40 million to $45 million a year. Hamilton reportedly wants $50 million, an amount that Sebastian Vettel wasn't able to pry from Ferrari's checking account earlier his year despite having won four straight season championships from 2010-13.
Ferrari has already filled Vettel's seat for next season. In that respect, Dak Prescott may be better positioned than Hamilton to play teams off against each other in a bidding war if he chooses to leave the Cowboys. However, there's a world of difference between perhaps the No. 6 or 7 quarterback in the NFL and the No. 1 driver in the world.
Mercedes will find room for one more decal on its car. Lewis Hamilton will get paid.