Lewis Hamilton's 'Undercover Boss' Moment Adds a Twist to Students' Brackley Tour
Formula One megastar Lewis Hamilton is no stranger to education advocacy as he recently pledged $28 million of his own money to start the Mission 44 foundation to serve under-represented children in Britain. The foundation aims to use those funds for programs, grants, and advocacy that encourage education and employment in motorsport and motorsport engineering.
Mercedes GP has also launched a charitable venture, Ignite, which partners with Mission 44 to support greater diversity in motorsport. This new focus on building a more diverse and robust motorsport industry massively assist Formula One and engineering as a whole to attract new talent, draw diverse perspectives, and remain relevant well into the future.
Hands-on in the car and out, Lewis Hamilton gets involved
Always hands-on with his advocacy, Hamilton recently took some time to collaborate with Mercedes GP partner UBS to surprise and inspire a trio of elementary school students on a tour of the Brackley-based Formula One facility.
The students were chosen based on their passion for engineering and car design, as well as their desire to pursue engineering as a career path. Their day started with a tour of the factory, stopping to visit the paint department, design center, and view components of the F1 car as they were being produced.
The students, welcomed by several Mercedes engineers, were shown how they can apply their interests to work in motorsports and Formula One. The tour of the facility culminated with getting up close and personal with Lewis Hamilton's current race-winning car.
It's here that a disguised Hamilton, masquerading as a race engineer, pointed out some of the details of the 200 mph race car to the unsuspecting kids. Only after making a faux pas with the car's steering wheel did he reveal to the future engineers who he is.
The school kids showed genuine excitement as Lewis revealed himself and had a few laughs before taking some time to sit down and answer their questions.
The possibilities are endless, but engagement Is the key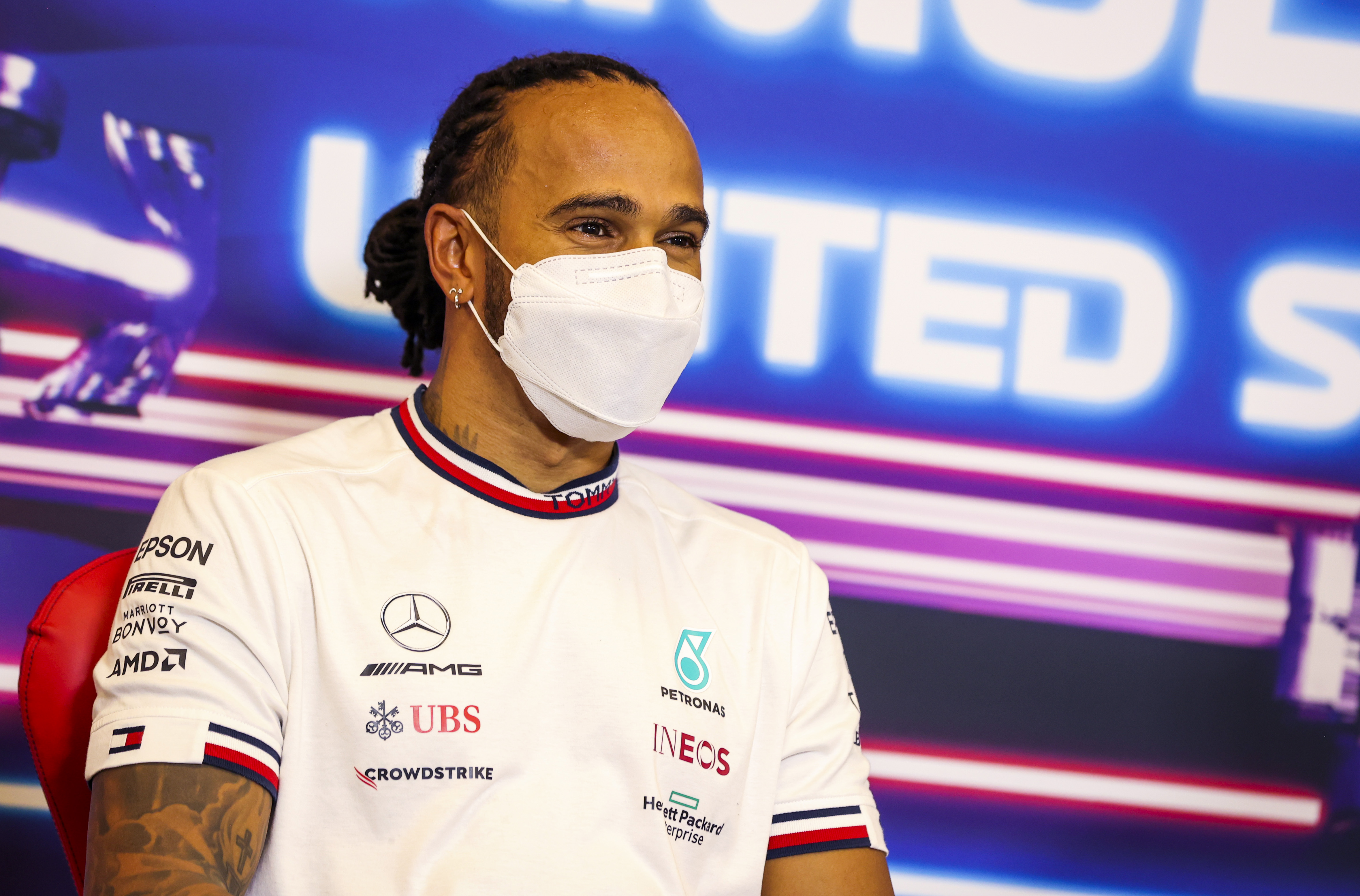 Hamilton remarked, "Working with UBS and just the fact that we're working now with a school and we've got this special project and to see that there's youth there that is coming up. That is really our goal as a team. Not only to win championships but to create a new pipeline of young engineers and showing people that anything's possible."
Ensuring there is support and an avenue for young people to move into motorsport, engineering, and STEM careers as a whole has always been a challenge. The vast majority of STEM careers are far less glamorous than the pinnacle of motorsport, Formula One. Getting students involved and engaged in engineering through factory tours, hands-on activities, and in-person experience remains one of the most effective ways to instill that passion in the next generation of STEM students.
If Lewis Hamilton and Mercedes GP keep engaging students this way and showing them what is possible with a career in engineering, the future looks plenty bright for motorsport as a whole.
Related: Lewis Hamilton Is Using $27.5 Million of His Net Worth to Help Underrepresented Groups in Motorsports