Lewis Hamilton's Win in Saudi Arabia Sends the Championship Fight to a Shoot-Out in Abu Dhabi. Here's What Lewis Needs to do to Take Home the Title
The Saudi Arabia Grand Prix perfectly summarizes the 2021 Formula 1 racing season. Chaos followed by drama with an added dose of controversy defined the race, and have been the major talking points this year. 
Surviving the chaos, Lewis Hamilton emerged as the victory, and with the additional point for running the fastest lap of the race has equaled Max Verstappen in points. Tied at 369.5 points apiece, the two championship contenders head into the final race of the season with victory on their minds. The Abu Dhabi Grand Prix will be a straight shoot-out between Hamilton and Verstappen, setting up one of the most exciting season finales in recent years. Here are three key factors if Lewis Hamilton is to bring home his eighth world championship.
Finishing position is the key
Simply put, all Lewis Hamilton needs to do to win the world championship is finish in front of Max Verstappen. The Formula 1 drivers' championship is points-based, so simply finishing ahead, whether Hamilton is first and Verstappen is second or running sixth and seventh, will be enough to clinch the title.
The reality is a lot more challenging. Verstappen has been as quick and sometimes quicker than Hamilton and the Mercedes GP F1 car. Despite the high-speed nature of the Abu Dhabi Grand Prix circuit, Hamilton won't be able to rely on car performance alone. He will need to out-race Verstappen. 
Verstappen's aggressive driving style and willingness to take risks have led to several incidents this season. Hamilton has been responding by taking similar risks, some of which, like at Silverstone, did not go smoothly. To finish in front of his Dutch rival, Hamilton will need every last ounce of speed at his disposal and be willing to take a few risks to accomplish the task.
Lewis Hamilton cannot afford to get caught up in a crash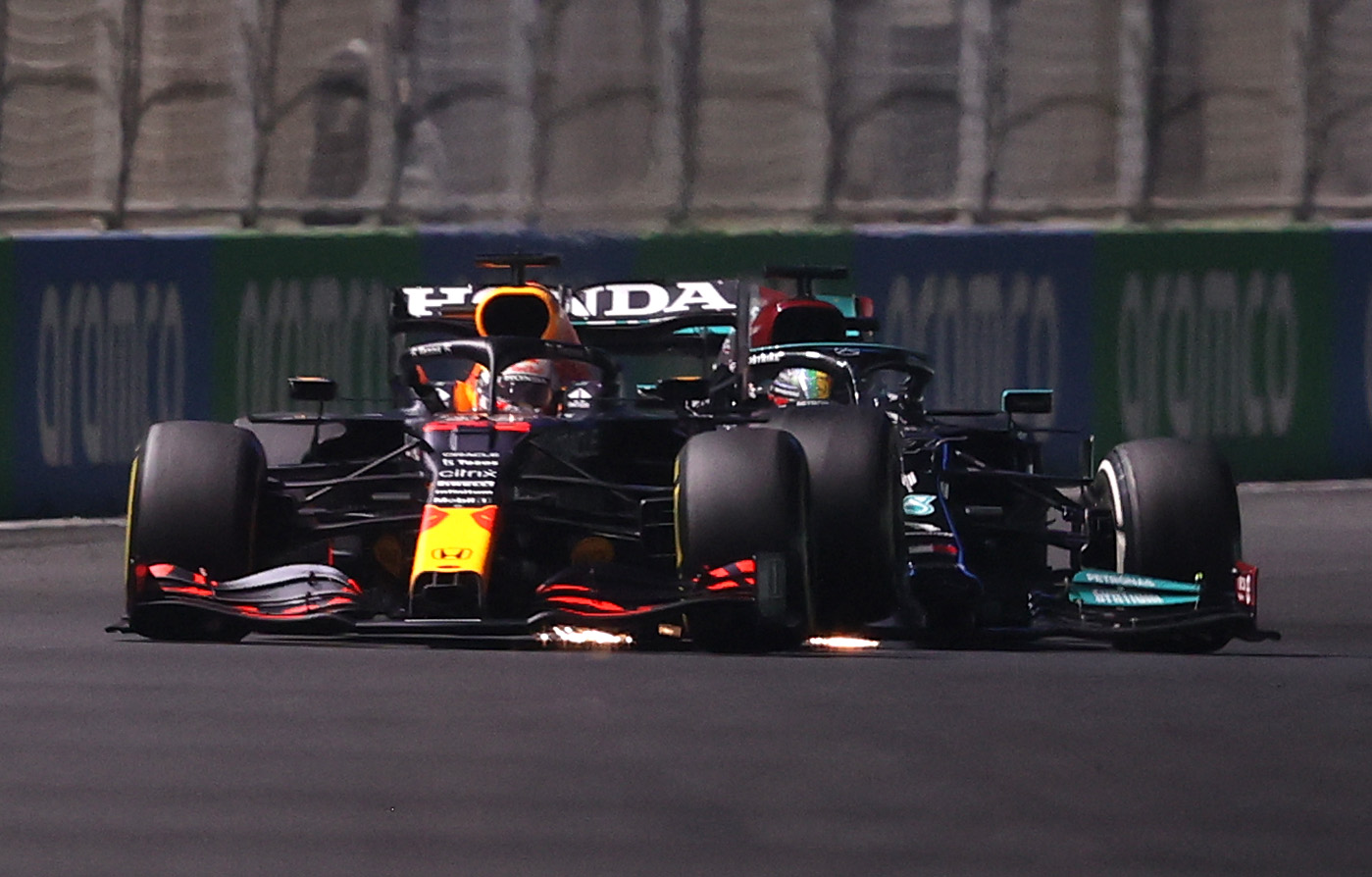 A crash and a DNF would spell disaster for Hamilton. Being tied in points with Verstappen, a failure to finish would hand the championship to the Dutchman and take pressure off his need to win the race. Verstappen could take the checkered flag in the tenth spot and win the title by one point.
If a crash takes out both drivers, Verstappen comes out better off. Since they are tied in points, the championship is decided by the number of victories. In 2021, Verstappen has nine wins to Hamilton's eight. A crash between the two drivers that prevents both from finishing gives the championship to Verstappen.
The final scenario, in which Verstappen crashes or suffers a DNF, would give the title Hamilton. A crash or DNF will be on everyone's mind in Abu Dhabi. The 2021 season has seen a number of race-deciding incidents, and the drivers, teams, and fans would be disappointed if the championship was settled by one or both of the title contenders not finishing. Hamilton has said he wouldn't want to win the championship due to a crash or DNF, but if this season has proven anything, it is that unpredictability reigns supreme. 
Perfect race strategy and tire management is a must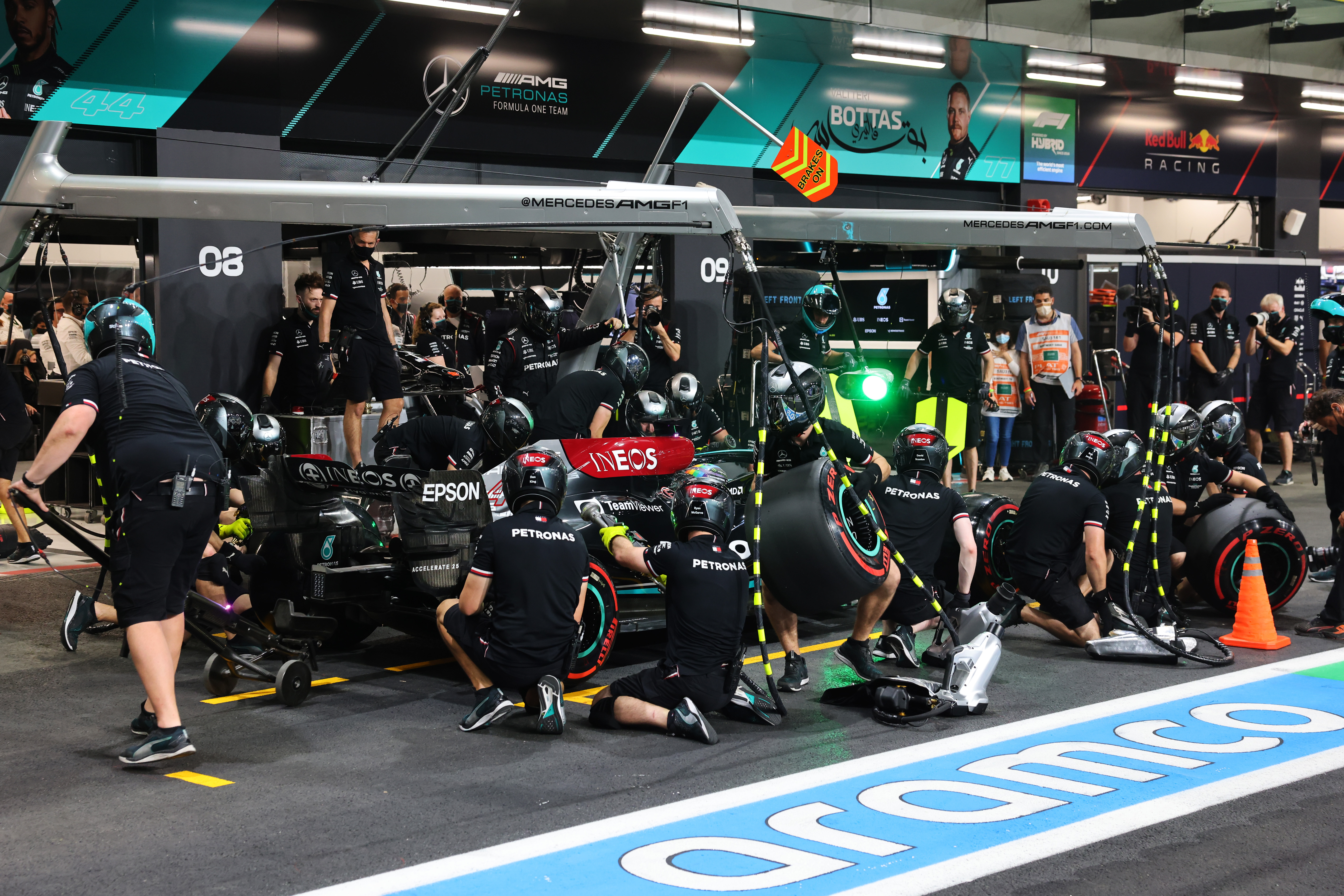 Mercedes GP has had more than a few race strategy mistakes in 2021. Pit stop timing issues, tire choice missteps, and slow stops have cost Mercedes many times. If Hamilton is to win the title at Abu Dhabi, he and the team will need a flawless team strategy and performance. 
Red Bull has set the bar high in terms of pit stops and race strategy, and there is no reason to believe that they will be anything short of excellent at the season finale. The key for Mercedes will be to control the race strategy of Red Bull. This would happen if Hamilton is leading the race. From that position, Red Bull will be forced to react to whatever Hamilton and Mercedes do. If planned and executed correctly, Mercedes would be able to pit, change tires, and race with a strategy that suits them, forcing Red Bull to react and play catch-up. That prevents Red Bull from running their preferred race strategy and gives Mercedes GP a tangible advantage. 
Hamilton has been spectacular in managing his tires this season, and he'll need to do that one more time in Abu Dhabi. At the end of the race, Hamilton will want to have some extra performance available to him and that will come in the form of tires. If he's leading, he'll be able to stretch a gap. If he's following, it might just give him the advantage he needs for a pass. Regardless of the scenario, Hamilton will need to look after the tires.
Lewis Hamilton is on the cusp of making history, and an eighth world championship would make him the most successful Formula 1 driver of all time. This year, he is racing a strong competitor hungry for the championship, and if Hamilton is to prevail, he'll need to draw on all of his experience and speed. Mercedes will need impeccable race strategy and a bit of luck if they are to end the season as championship winners.
Related: Max Verstappen Is Your Chauffeur for a Lap of the Jeddah Corniche Circuit