Lightweight Boxer Felix Verdejo Is Facing Federal Charges After His Pregnant Girlfriend Was Found Dead in a Lagoon
Nearly five months ago, lightweight Felix Verdejo suffered only the second loss of his professional boxing career. Now, he may never enter the boxing ring again.
In a horrifying story that invokes memories of former Carolina Panthers receiver Rae Carruth, Verdejo faces federal charges after the deaths of a woman — one with whom he had a close relationship — and her unborn child.
Felix Verdejo is facing serious criminal charges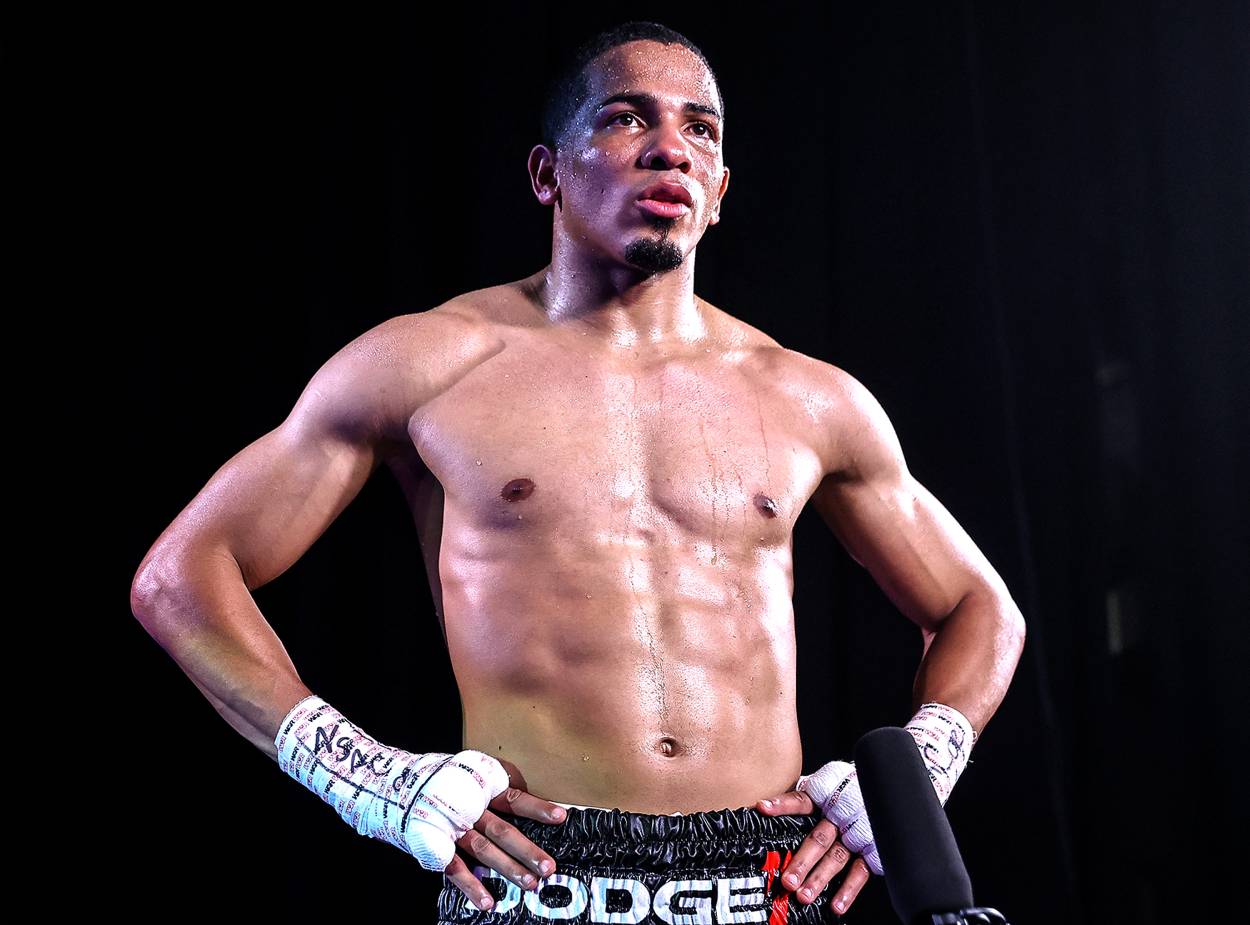 RELATED: Former NFL Player Phillip Adams Shockingly Kills Prominent Doctor, His Wife, and 2 Grandchildren in Tragic Murder-Suicide
Felix Verdejo, a Puerto Rico-born fighter, is facing serious allegations in his native country.
According to ESPN, the U.S. Attorney's Office has charged Verdejo both with kidnapping and carjacking resulting in death and with intentionally killing an unborn child. The body of Keishla Rodriguez, 27, was found in a Puerto Rico lagoon. Puerto Rico's Institute of Forensic Science said that she'd been identified through dental records.
Verdejo turned himself in to the police on May 2. Rodriguez's parents said that Keishla had known Felix since middle school and that they had kept in touch. Verdejo is married and has frequently shared photos of his wife, Eliz Marie Santiago Sierra, on social media.
ESPN shared information from a criminal complaint filed by the FBI that accuses Verdejo of "punching Rodriguez in the face and injecting her with a syringe filled with an unidentified substance bought at a public housing complex." He is accused of bounding Rodriguez with wire, tying a heavy block to her, and throwing her off a bridge at 8:30 a.m. on April 29.
Verdejo is also accused of shooting at Rodriguez's body.
Verdejo's case has set off a firestorm in Puerto Rico
RELATED: California Star Player Mariet Ford Instrumental in 'The Play' and Win Over Stanford Brutally Murdered His Pregnant Wife and Young Son Before Burning Bodies in House
The Puerto Rican community is mourning the death of yet another woman.
Another woman was recently found burned to death after she filed a domestic violence complaint. A local judge had dismissed that complaint.
According to ESPN, hundreds of people gathered May 2 at a bridge near the lagoon in which they found Rodriguez's body. Some attendees threw flowers into the water below.
Verdejo has been a professional boxer for nearly a decade
RELATED: Everything About Floyd Mayweather Jr. Fighting Logan Paul Raises a Red Flag
Originally from San Juan, Puerto Rico, Verdejo signed with Top Rank — a professional boxing organization– in October 2012. He won his first fight by unanimous decision two months later.
Verdejo began his career with 23 straight victories and held the WBO Latino lightweight title from 2015-17. He suffered his first loss in March 2018, a 10-round match with Antonio Lozada Jr. at Madison Square Garden.
Most recently, Verdejo lost to Masayoshi Nakatani on Dec. 12, 2020, at the MGM Grand Conference Center in Nevada.
As of publication, Top Rank had removed Verdejo's fighter page from its website.
How to get help: Or text HOME to 741-741 to connect with a trained crisis counselor at the free Crisis Text Line.