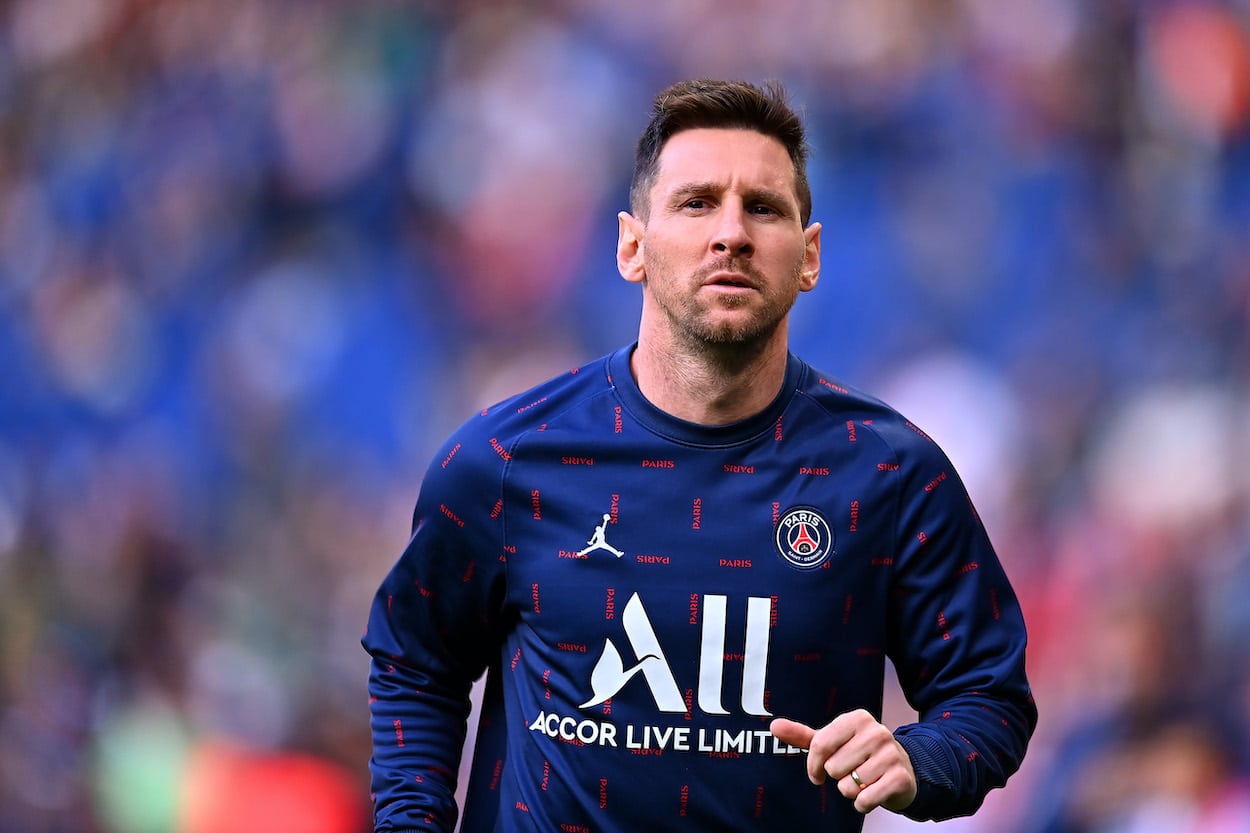 Lionel Messi Could Make $225 Million Move to MLS Soon Despite Denials From His Camp
Although his camp denies it, rumors are heating up that Inter Miami owner David Beckham could lure soccer superstar Lionel Messi to MLS.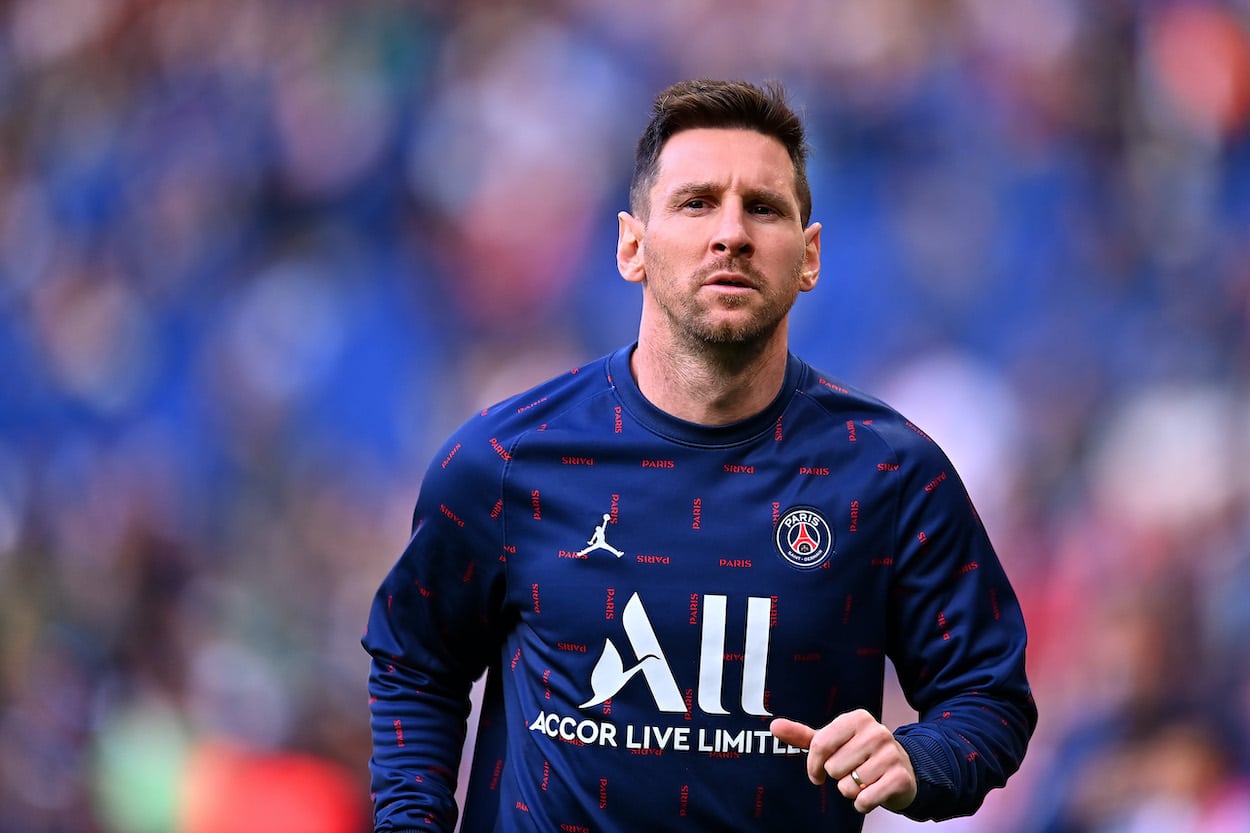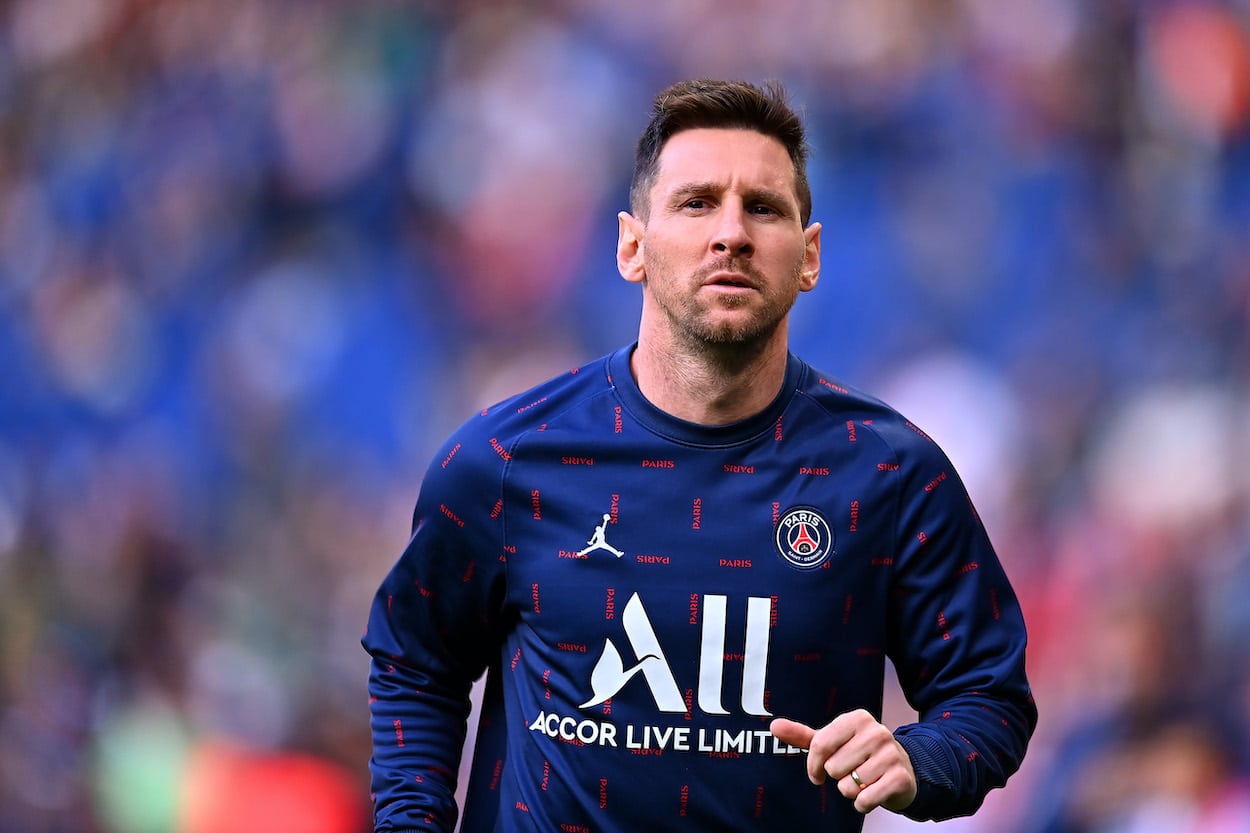 The most famous soccer player in the world, Lionel Messi, made a shock move from Barcelona to Paris Saint-Germain last offseason. Now, after just one season in the French capital, Messi could be on the move again soon. This time, it could be to take a quarter-billion-dollar ownership stake in David Beckham's Inter Miami in Major League Soccer (MLS). 
There are reports of a Lionel Messi to Inter Miami move
After 17 seasons in Barcelona, debt and massive financial losses meant the Spanish giants couldn't afford to re-sign its biggest star and in stepped the deep-pocked, Qatari-owned PSG. 
While the exact contract figures aren't public record, Forbes reported that Messi got a two-year deal for $75 million per season, as well as a cut of the marketing money Messi brings in, including jersey sales.  
On Forbes' 2022 list of the world's highest-paid athletes, Messi came in at No. 1 with pre-tax gross earnings of $130 million a year (h/t CNN). 
On the field, the results of Messi's move to PSG have been a mixed bag. In 33 appearances, Messi has 11 goals and 13 assists, which is well off his normal numbers. And while PSG is typically dominating the sub-par competition in France's Ligue 1, the team disappointingly lost to Messi's formal Spanish rival, Real Madrid, in UEFA Champion's League. 
With that as the backdrop, global football insider Álex Candal shockingly reported (via Futbol Total DIRECTV in Spanish) that Lionel Messi will move from PSG to MLS's Inter Miami after the 2022-23 season. "Messi is going to acquire 35% of the shares of Inter Miami, Candal reportedly said. "And in the summer of 2023 he will join the team."
Sports business insider Joe Pompliano reports that at the current valuation of the MLS franchise, that 35% would be worth around $225 million.  
Messi's agent is denying the MLS rumors
Due to the segmented nature of European soccer, insiders aren't as reliable as they are in the NBA or NFL. And, after the news about Lionel Messi's move to MLS's Inter Miami, the superstar's camp was quick to throw cold water on the reports. 
Messi's camp quickly gave the French media outlet Le Parisien (h/t TMZ Sports) a quote that contradicted Álex Candal's breaking news. Messi's agents said: 
Leo has not yet decided on his future. And if Leo Messi has crossed paths with David Beckham in the last few hours, it is only as part of PSG's stay in Doha where the former English midfielder plays a role as an ambassador for the next World Cup in Qatar.

Lionel Messi's camp on MLS rumors
This statement seems to deny that Messi will move to MLS for the 2023-24 season. However, it actually is careful only to say that Messi "has not yet decided." And, the fact that he recently met with Inter Miami owner David Beckham in a World Cup ambassador capacity doesn't mean that they haven't met previously or additionally discussed the move today. 
If a Messi to Inter Miami move does come to fruition next year, it would be the biggest superstar to move to Major League Soccer since Messi's (possible) future partner made the jump to the States in 2007. 
Inter Miami owner David Beckham was the biggest global superstar to play in MLS
Major League Soccer played its inaugural season in 1996. Since then, many European soccer stars have come to the U.S. near the end of their careers to play in MLS. Some of the biggest names include: 
Didier Drogba, Montreal Impact
Kaká, Orlando City
Bastian Schweinsteiger, Chicago Fire
Andrea Pirlo, NYCFC
Frank Lampard, NYCFC
David Villa, NYFC
Thierry Henry, New York Red Bulls
Wayne Rooney, D.C. United
Zlatan Ibrahimovic, LA Galaxy
Javier "Chicharito" Hernández, LA Galaxy
Robbie Keane, LA Galaxy
None of these names are more well-known than David Beckham, though. The English star played the majority of his career with Manchester United. Playing for Sir Alex Ferguson, Beckham won six Premier League titles and a Champions League trophy, among a slew of other hardware. 
In 2007, Beckham signed with the LA Galaxy and played two seasons for the Western Conference franchise. Over 124 appearances, the midfielder racked up 20 goals and 42 assists. After his stint playing in the U.S., Beckham used some of his $450-plus million fortune to buy an expansion MLS franchise, Inter Miami.  
While Beckham, Rooney, Ibrahimovic, and others are incredibly famous and excellent football players, none of them hold a candle to Lionel Messi on the pitch. If the Argentinian star does move to MLS, it will be the most significant move in league history, without a doubt. 
All stats courtesy of Transfermrkt