Lionel Messi Makes Massive Personal Sacrifice to Remain With FC Barcelona
Lionel Messi is remaining with his boyhood club even at a great personal cost.
The FC Barcelona star is fresh off winning the first major international trophy of his professional career after Argentina captured the Copa America title. It was a seismic victory for Messi's legacy as he continues to build on a career many feel is the greatest of all time.
Having won the Copa America, Messi has now finalized the terms of a new contract to stay with the club for the foreseeable future.
Lionel Messi is taking a large pay cut
Messi has long been one of the richest footballers in the world.
The three-time Ballon D'Or winner was the second-highest paid athlete this past year. He has made a massive sum of money in his career, which might explain why he is taking such an enormous decrease in salary.
Sam Marsden and Moises Llorens of ESPN reported Messi has signed a new, five-year contract with Barcelona and has taken a "significant" wage reduction to do so. Diario SPORT later reported Messi's new contract would be worth somewhere in the neighborhood of $420 million, per Boardroom. His last contract was worth $674 million over four years.
Pretty sizable reduction, no? The craziest element of the new deal is his new annual salary (around $84 million) is still the highest in sports.
It's a necessary reduction for the club. Marsden and Llorens noted La Liga president Javier Tebas previously told officials at Barcelona they would not be able to finalize a new contract with Messi if it failed to reduce spending limits and adhere to financial fair play rules.
FC Barcelona had grown increasingly aggressive in effort to bring back Messi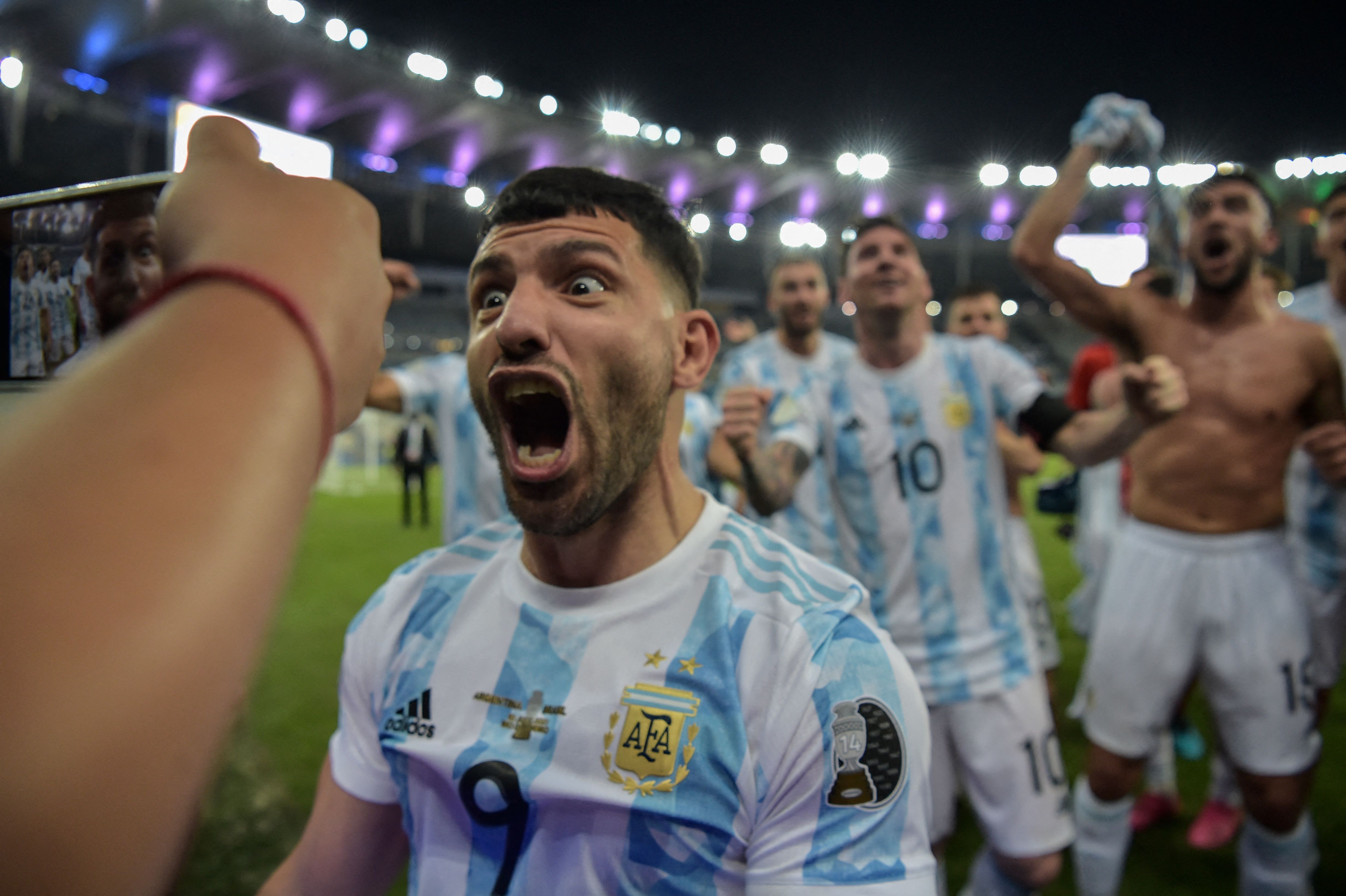 Fans of the Catalan club can rest easy now that Messi appears to be staying with Barcelona. That hardly appeared to be a guarantee earlier this year.
Marsden and Llorens reported Messi generated interest from Paris Saint-Germain and Manchester City upon the expiry of his last contract. That interest felt significant, particularly after Messi previously expressed a desire to leave Barcelona last summer.
However, the club has taken numerous steps to appease Messi. For starters, former club president Joan Laporta returned to the fold this past March. He promptly went out and signed Messi's countryman and former Manchester City striker Sergio Aguero. Laporta also signed Dutch forward Memphis Depay on a free transfer from Lyon just over two weeks after bringing Aguero to Camp Nou.
The moves have seemingly paid dividends. Messi's fairly cordial relationship with Laporta is also a far cry from his dynamic with former club president Josep Maria Bartomeu.
Will Messi ever play in MLS?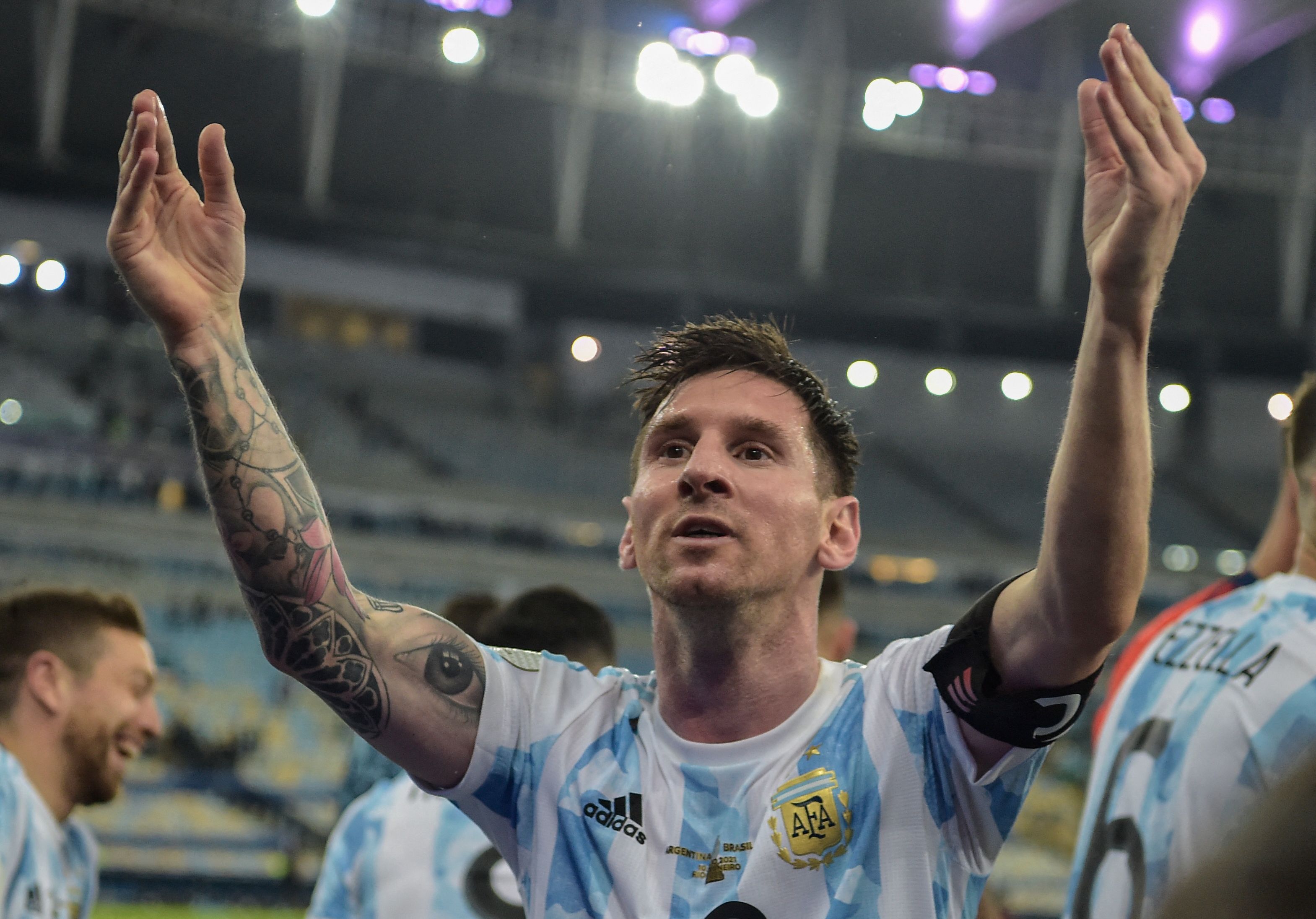 There has been some speculation Messi might head to the United States and join Major League Soccer.
Marsden and Llorens reported that Laporta and Barcelona were prepared to include an option for Messi to play in MLS back in April. "The Flea" hinted last December he would like to come to the U.S.
"I always had the dream of being able to enjoy and have the experience of living in the United States and experience what the league there is like," Messi told La Sexta via ESPN.
RELATED: 1 of the Most Famous Teams in Sports Is Close to Bankruptcy
Will a move to the States ever happen? Messi playing in MLS would be a boon for North American soccer. That said, this new deal will keep him at Barcelona for the last few years of his prime.
Like Sportscasting on Facebook. Follow us on Twitter @sportscasting19.