Lions QB Matthew Stafford Is Selling His Massive Home For Millions
Since entering the NFL in 2009, Matthew Stafford has been a solid quarterback for the Detroit Lions. The Lions maybe have not racked up a lot of wins, but it's not at the fault of Stafford. His solid play has ultimately helped him make a lot of money over the years too. So much money that his house in Michigan is listed for millions.
Matthew Stafford has been a solid QB for the Detroit Lions
The Detroit Lions selected Matthew Stafford with the No. 1 overall pick in the 2009 NFL draft. After only playing in 13 total games and struggling in his first two seasons, Stafford has been as consistent as they come since 2011. 
Stafford earned the 2011 AP Comeback Player of the Year award. He threw for a massive 5,038 yards that year to go with 41 touchdowns and 16 interceptions. The Lions went 10-6 too. Stafford then ultimately threw for 4,000 yards or more in seven straight seasons from 2011 through 2017. However, the Lions have only been to the playoffs three times since drafting Stafford, losing in the Wild Card Round each time. 
In 2019, Stafford missed eight games due to injury. He had started every regular-season game before that from 2011 through 2018. Stafford has 41,025 career passing yards and 256 career passing touchdowns, which are both in the top 20 all-time. 
Earning a lot of money in his career
Through his career with the Detroit Lions so far, Stafford has made a lot of money. He has earned an estimated $210.97 million, according to Spotrac. He earned an estimated $32.7 million in 2019, which is the second-most he has made in a season in his career. The most Stafford made in a single season was in 2017 when he made an estimated $51 million.
Because of all of the money he has made in his career, Stafford has a massive net worth of $35 million, according to Celebrity Net Worth. 
Stafford clearly has a lot of money to spend. That ultimately helped him buy a massive home, which he is now selling.
Stafford has his house listed for $6.5 million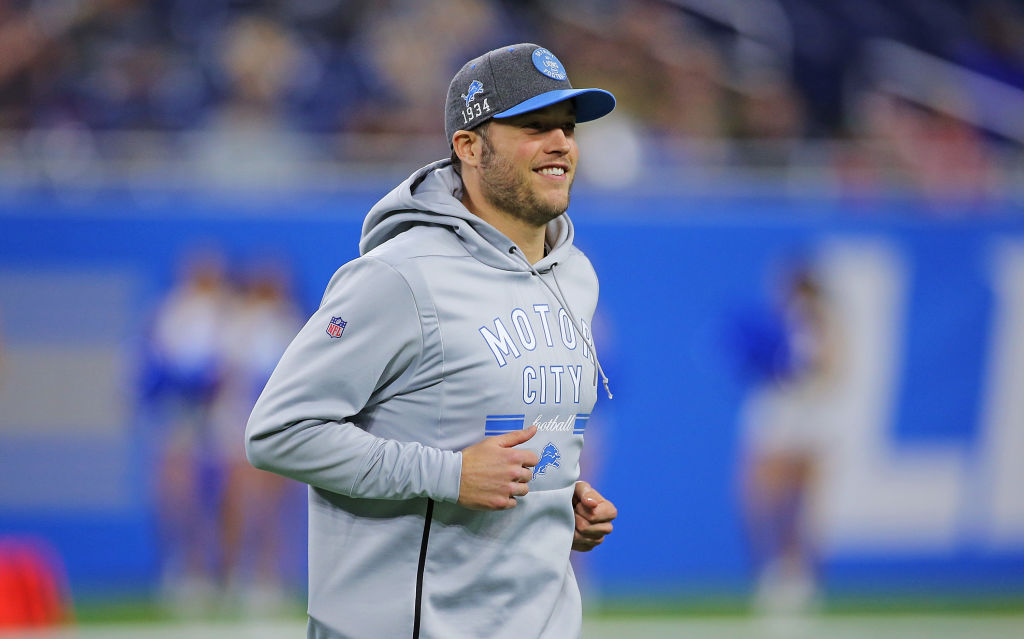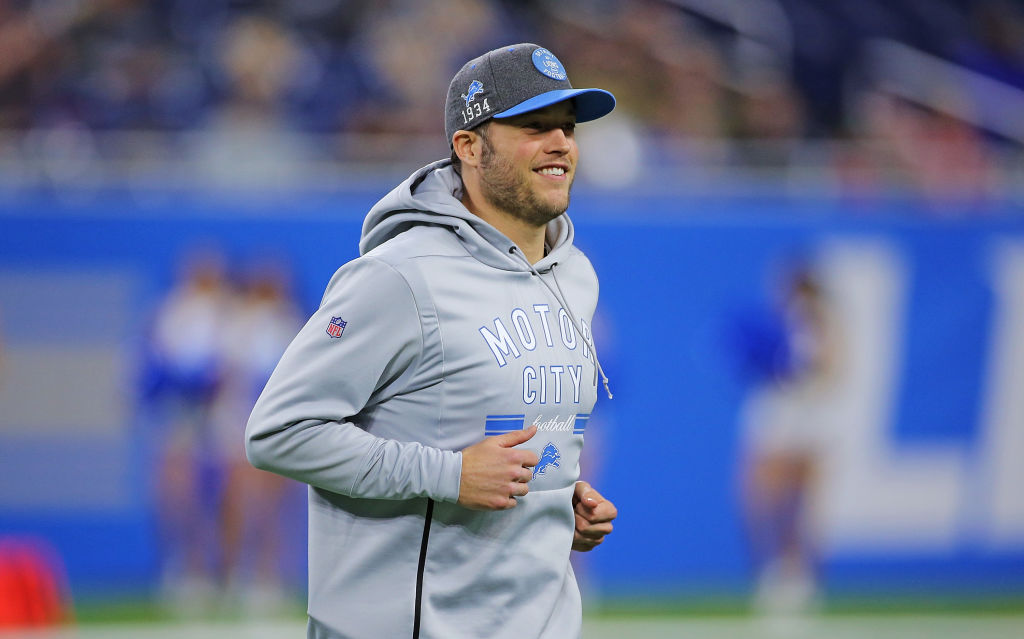 Matthew Stafford recently listed his house in Michigan for $6.5 million, according to the Detroit Free Press. I can't even imagine living in a home worth $1 million or $2 million, let alone $6.5 million. 
This comes while it was rumored in February that Stafford was on the trading block and that the Lions were looking into drafting quarterback Tua Tagovailoa, the Detroit Free Press reported. The agent listing the house, though, said that selling the home has "nothing to do with football," according to the Detroit Free Press.
"I sold them the house before they had children," said Jeff Barker, of Max Broock Realtors in Birmingham, according to the Detroit Free Press. "And now with the fourth due soon, it's just not conducive for them anymore. It has absolutely nothing to do with football."
The house is a lake-front home, according to the listing, with five fireplaces, a wine cellar, a sauna, the largest infinity pool in Michigan, five bedrooms, five full bathrooms, and two half-bathrooms. It also has an indoor half-basketball court.
Are you interested? If I had $6.5 million to spare, I would definitely be open to buying it. 
Matthew Stafford has been a very productive quarterback. He has also been paid a lot of money to be a productive quarterback. After he sells this house for $6.5 million, it'll be interesting to see how much the next house he buys will cost. $8 million? $10 million? Whatever the price, Stafford will definitely be living it up in another beautiful home.
Stats courtesy of Pro Football Reference